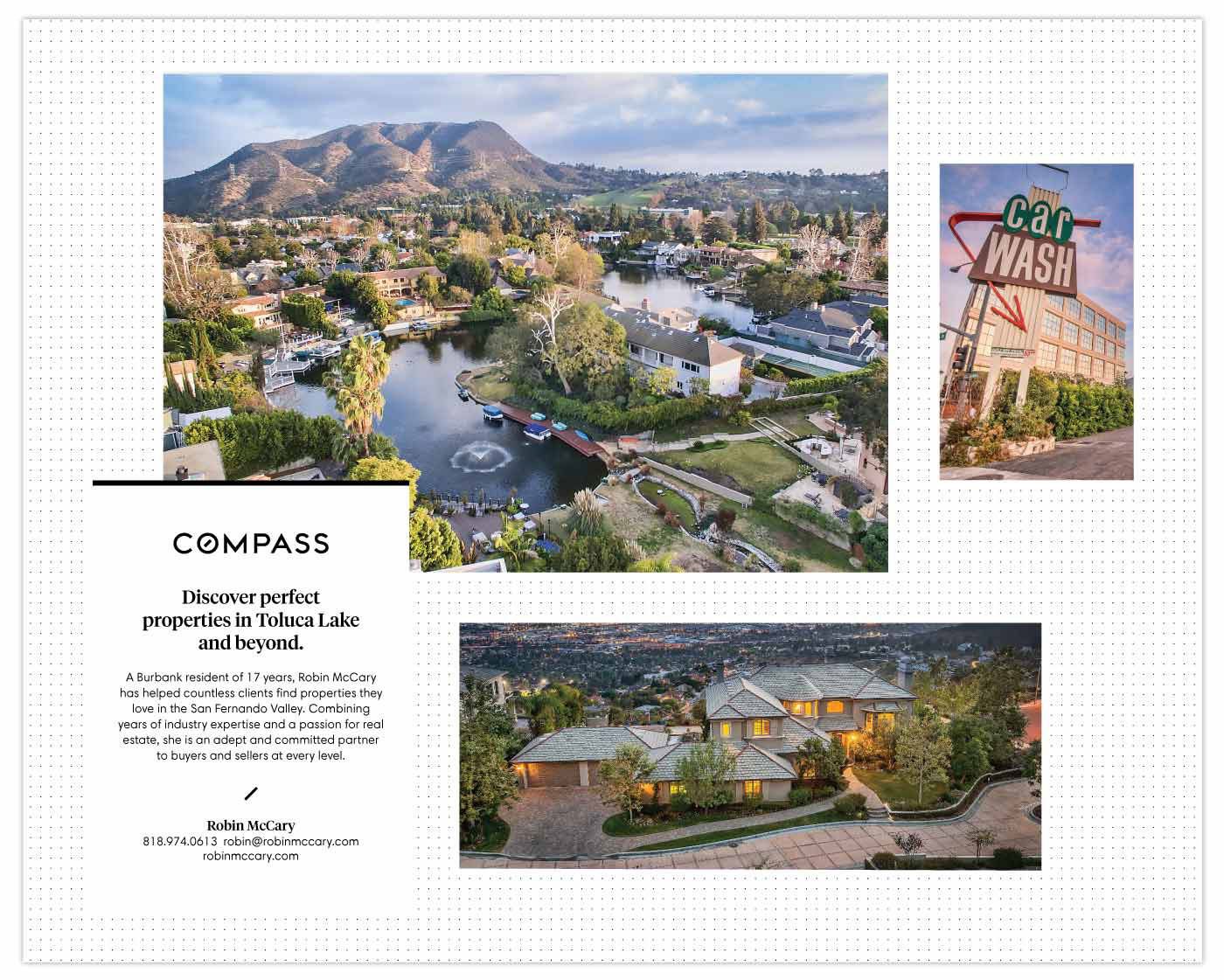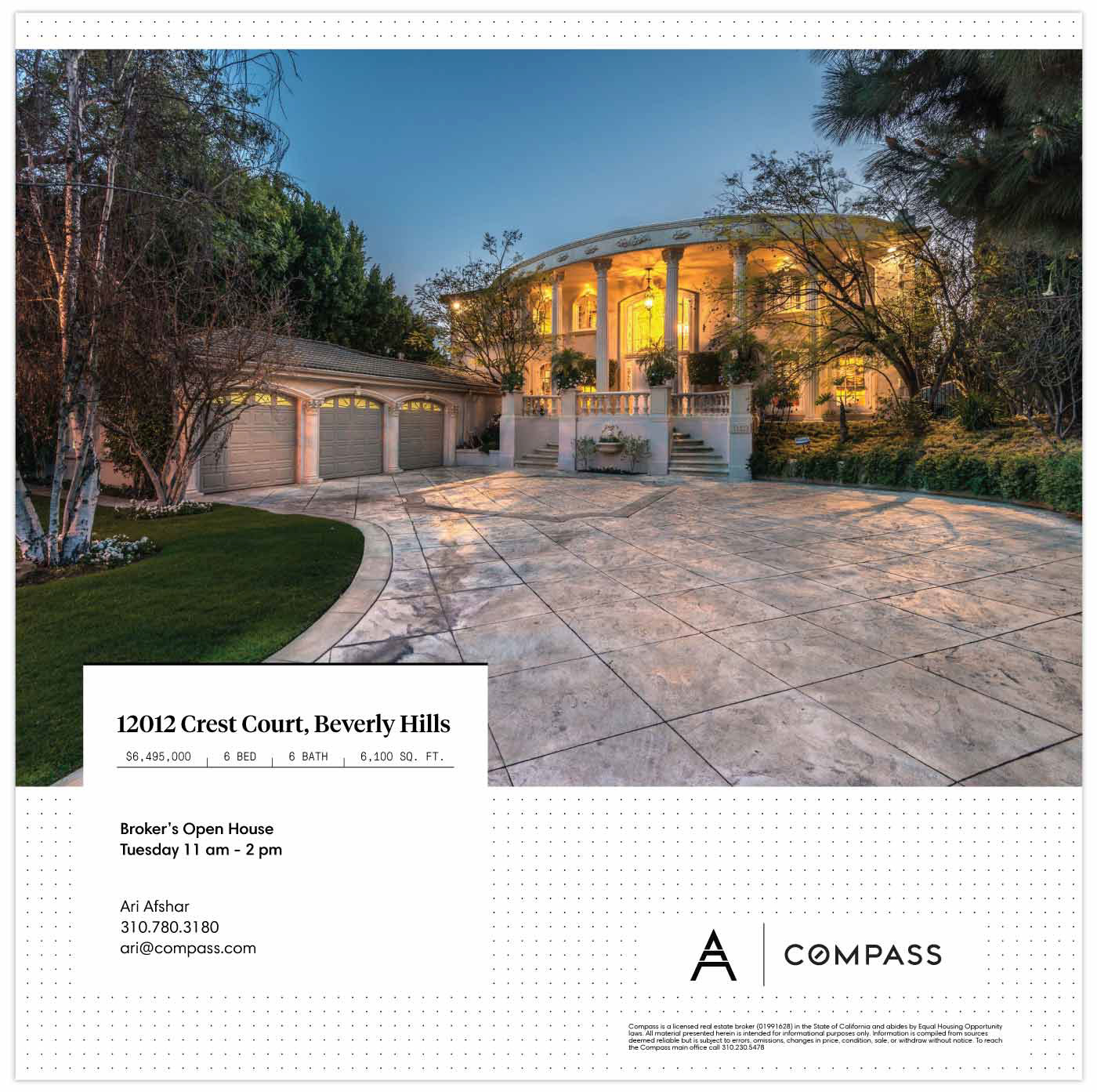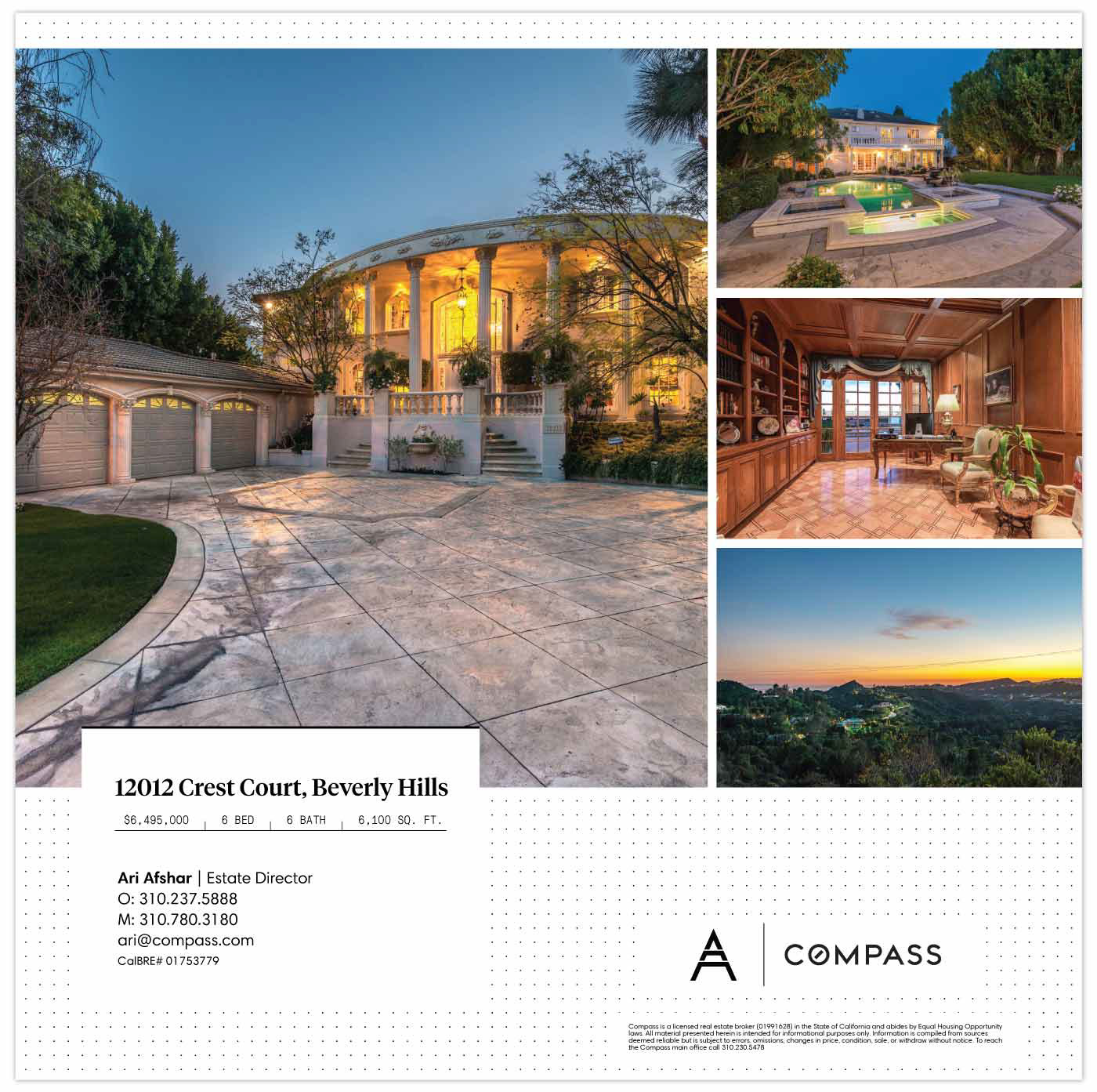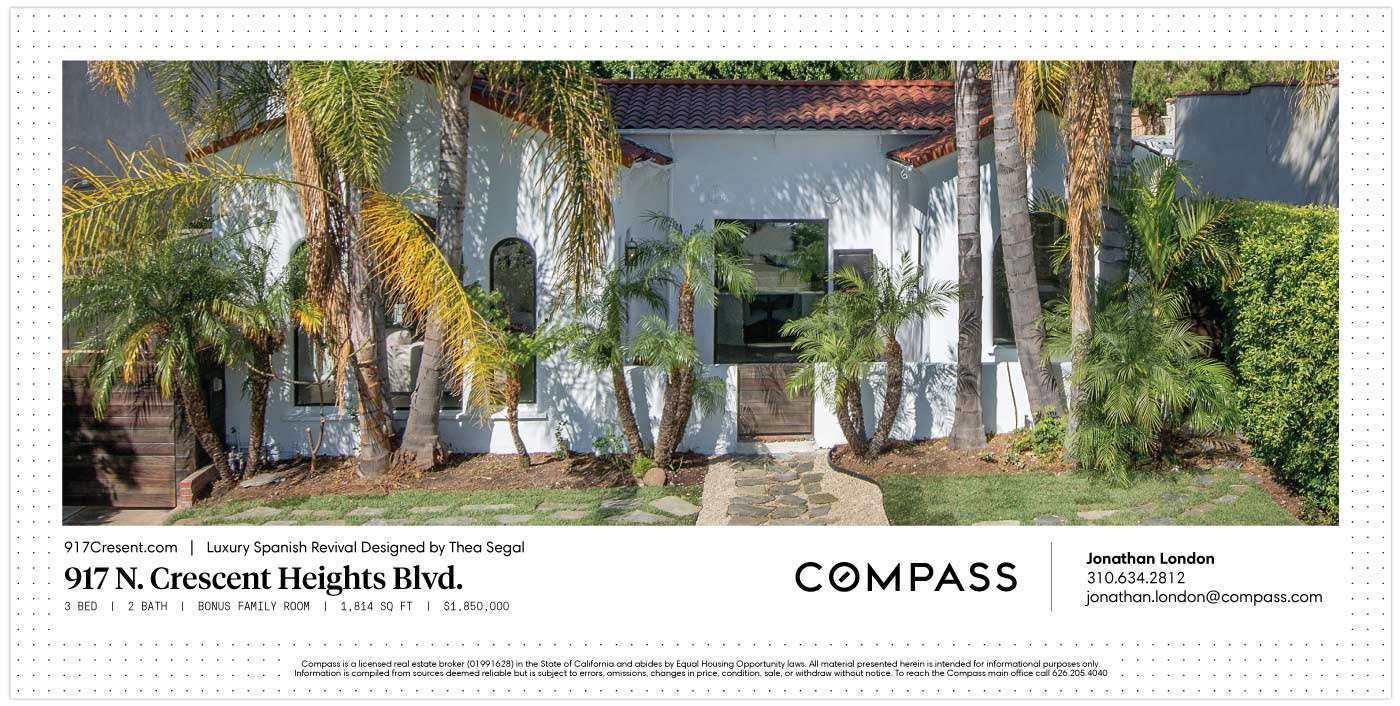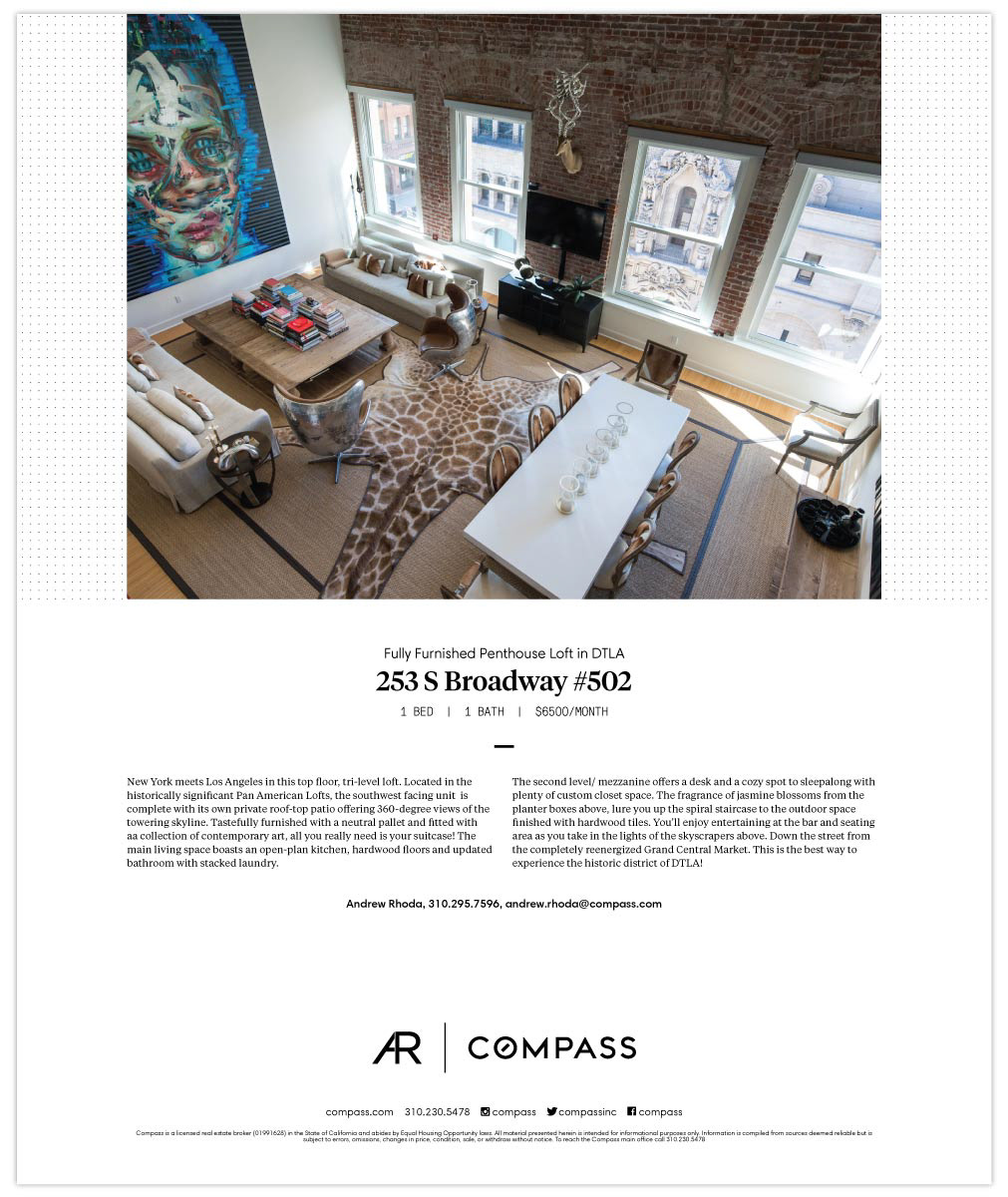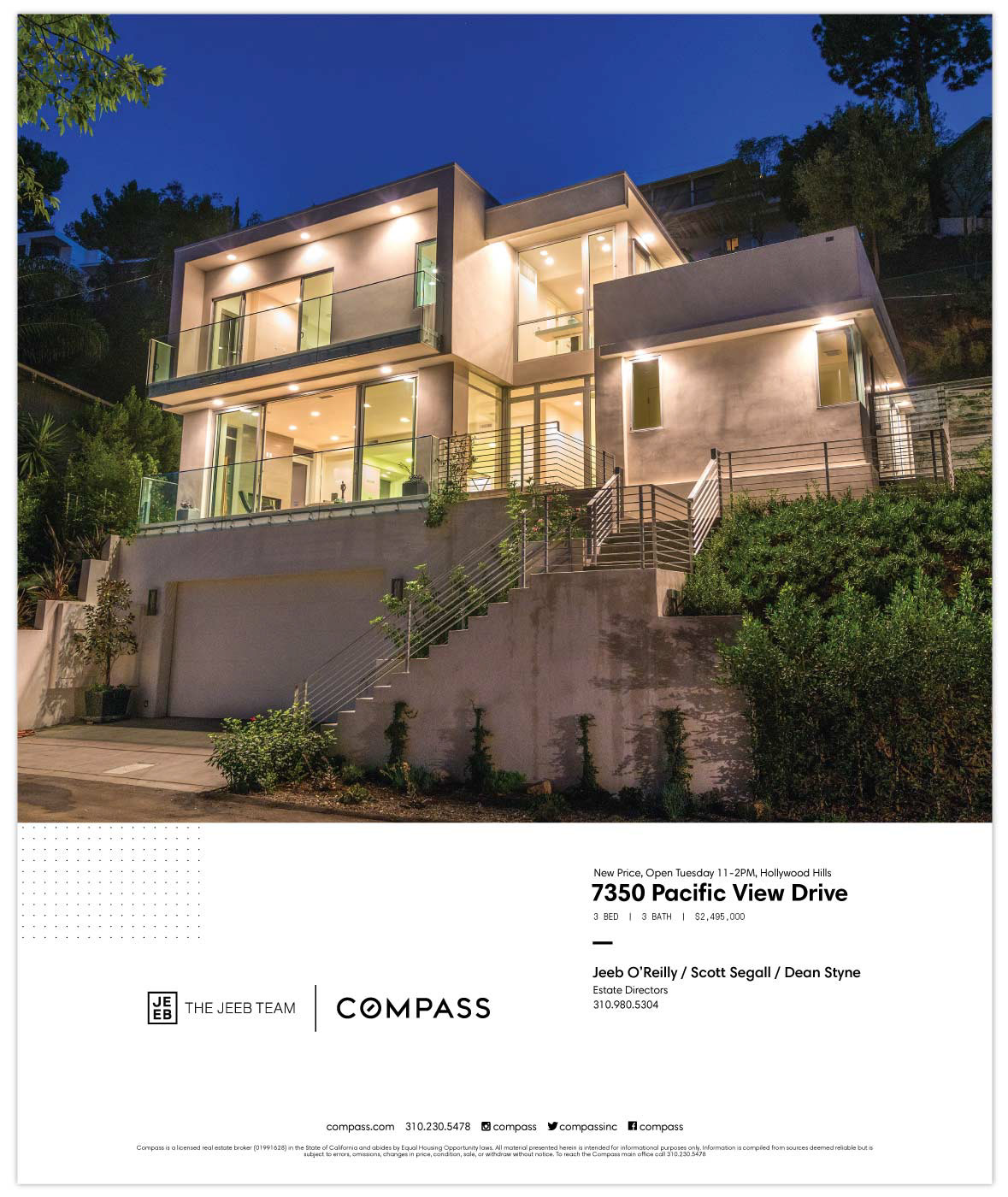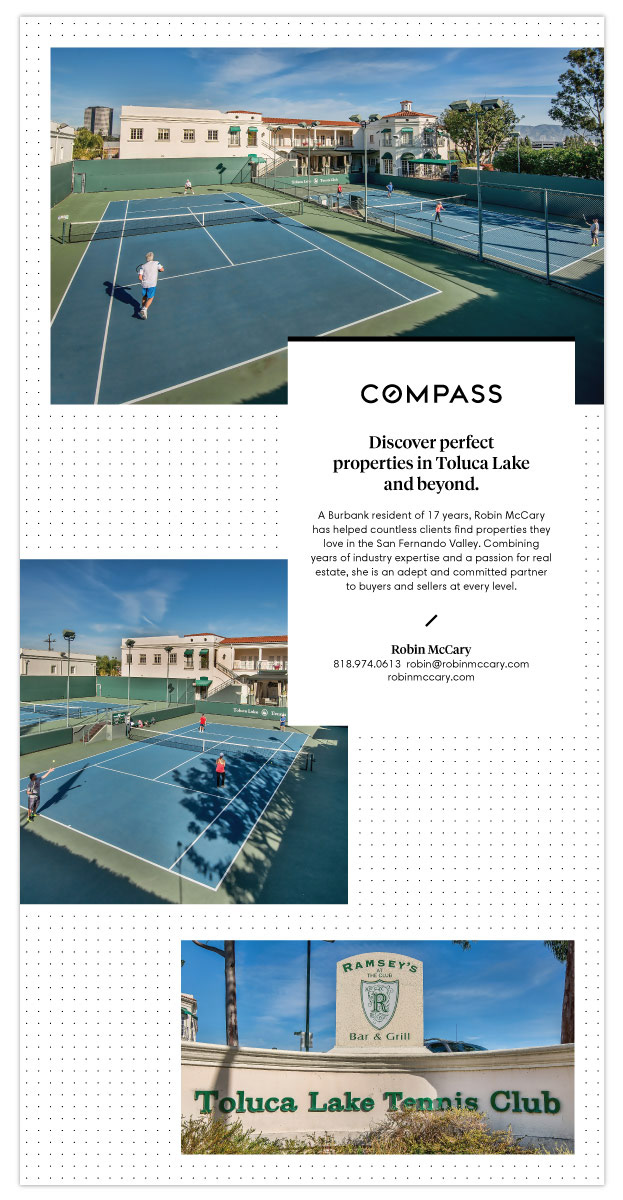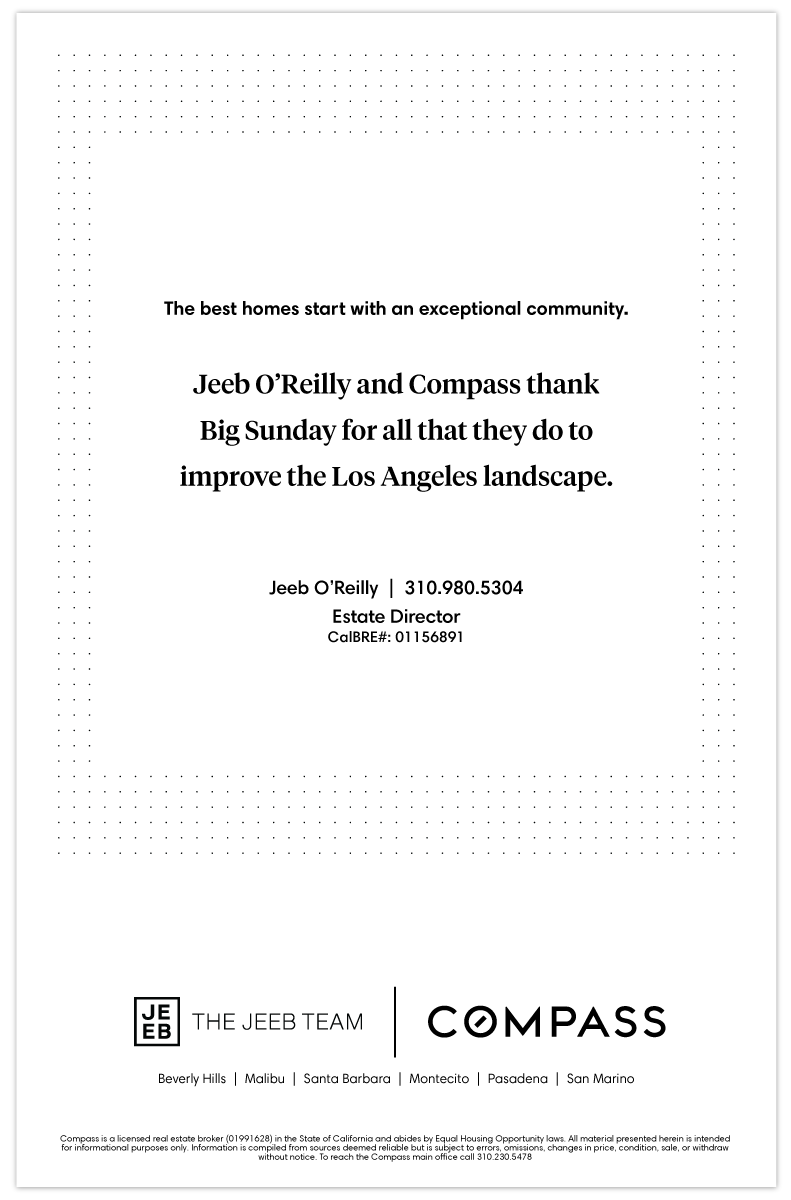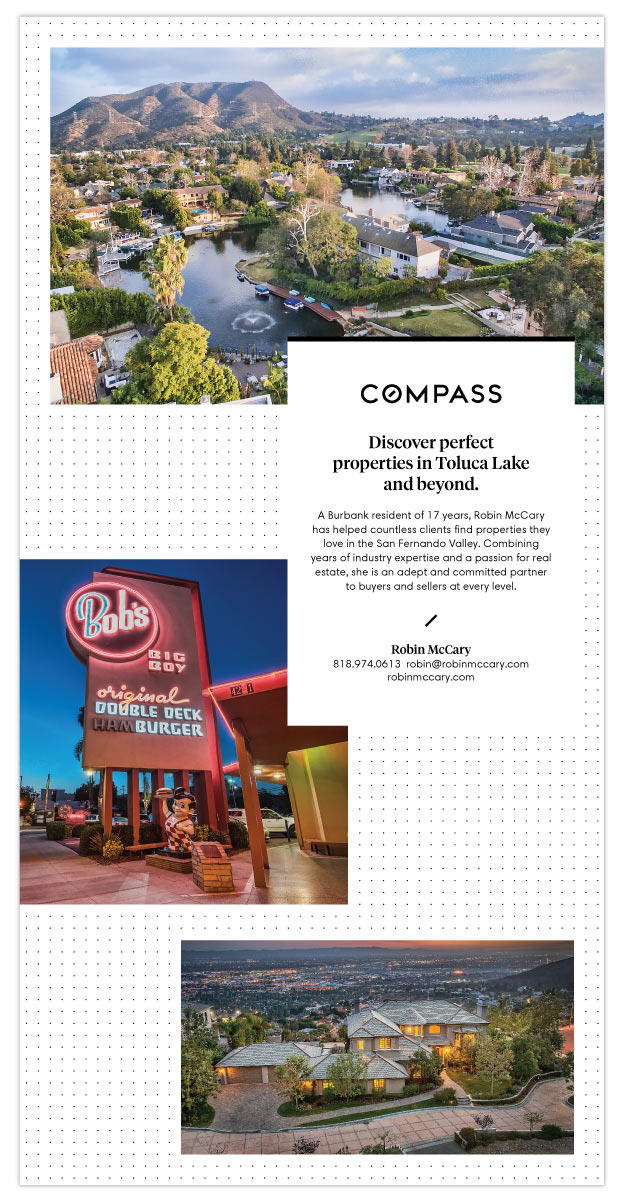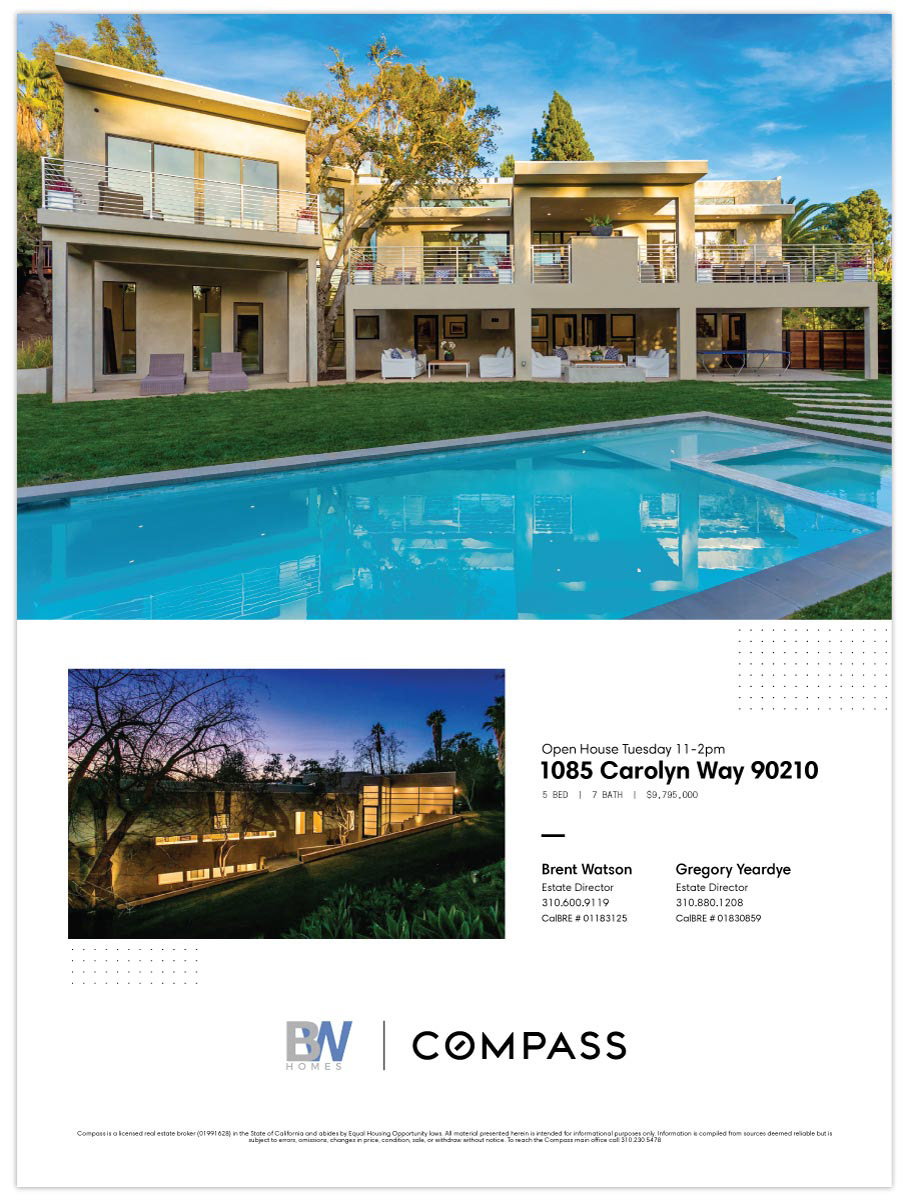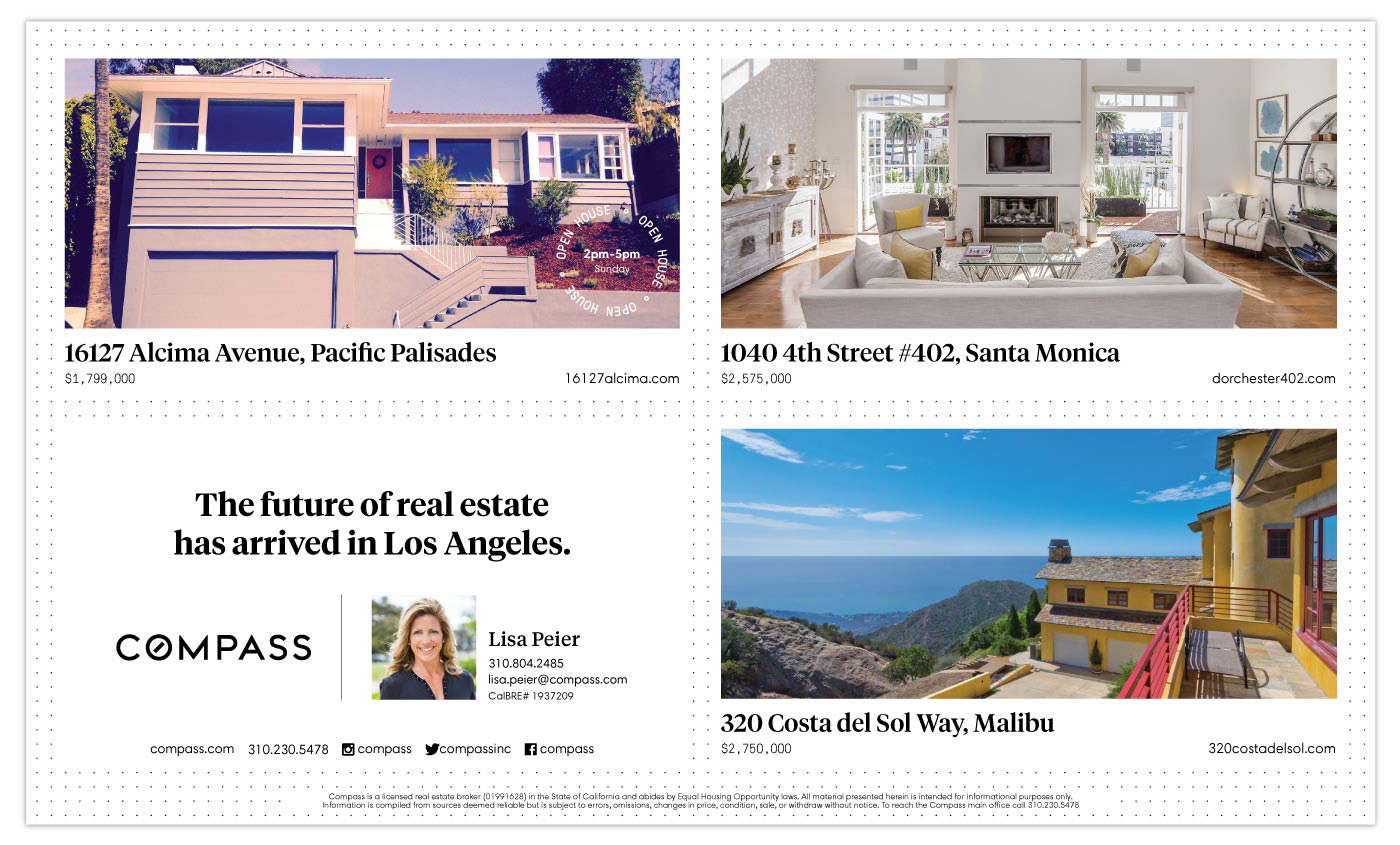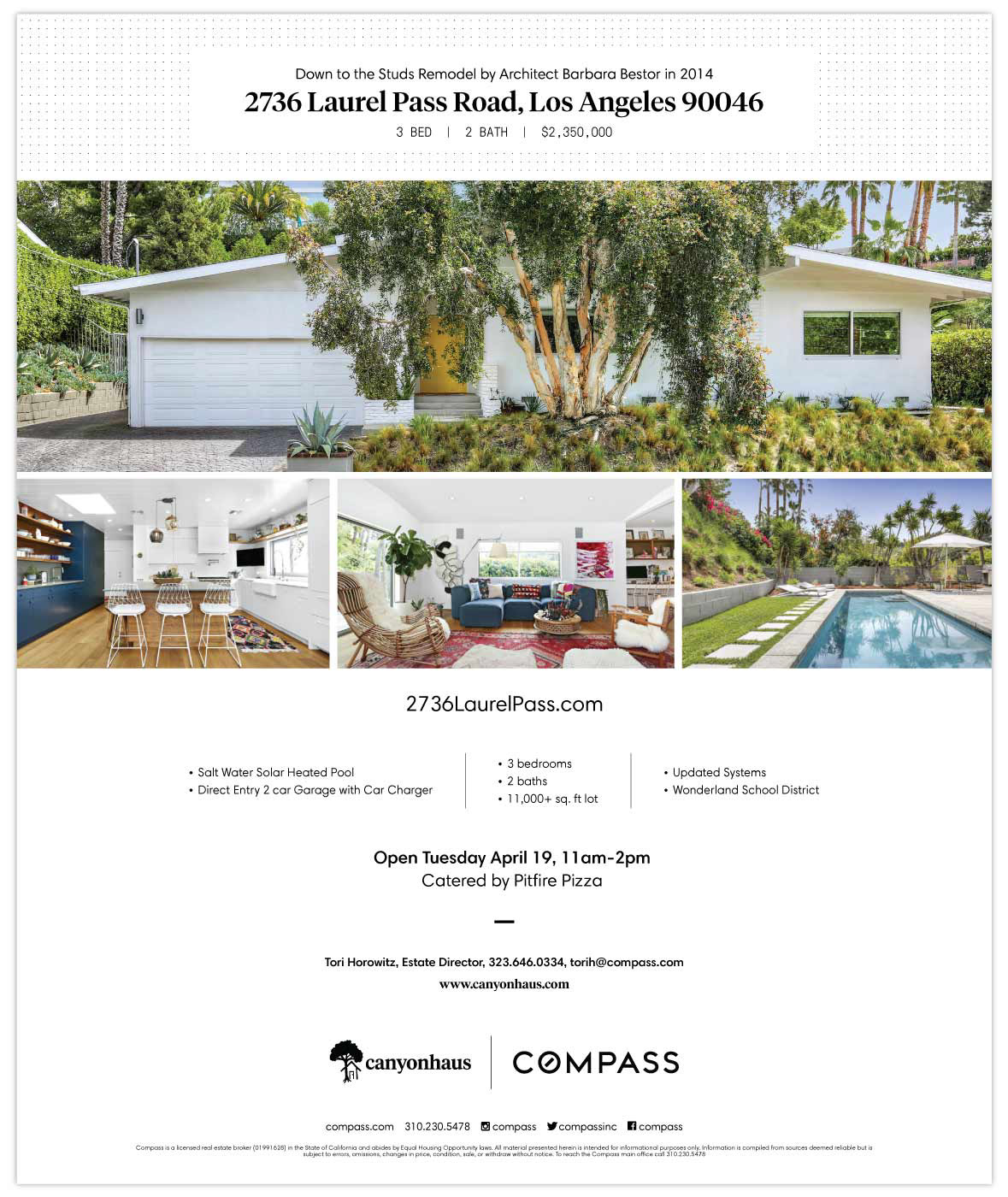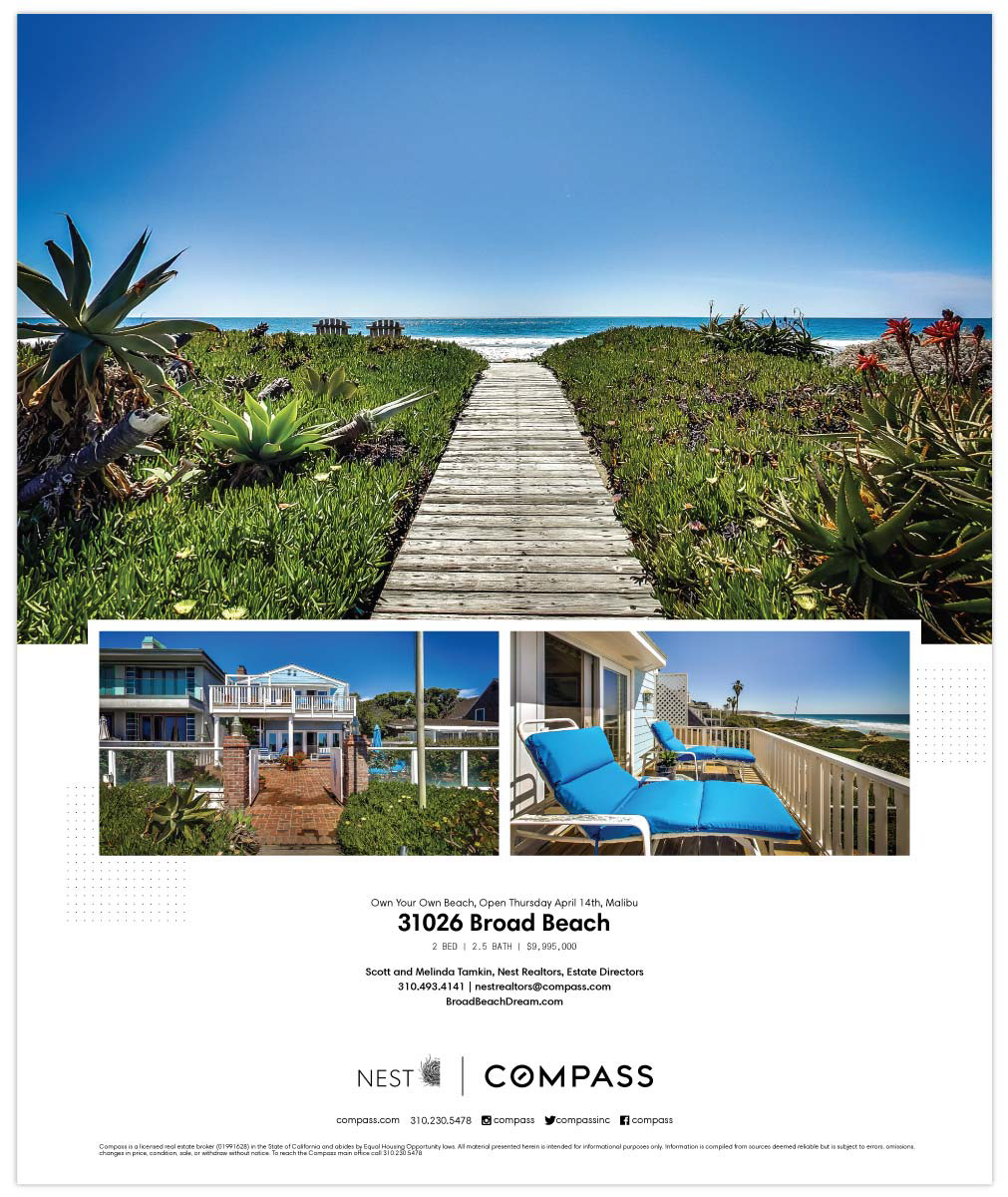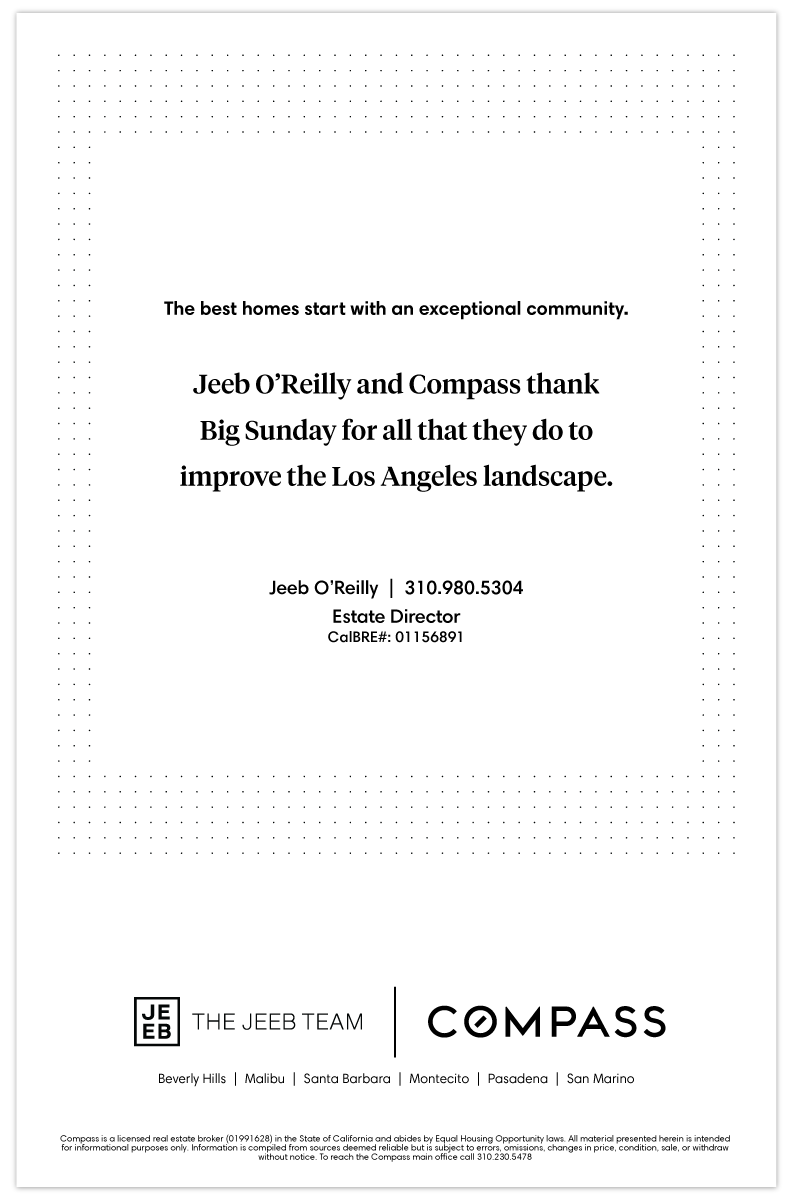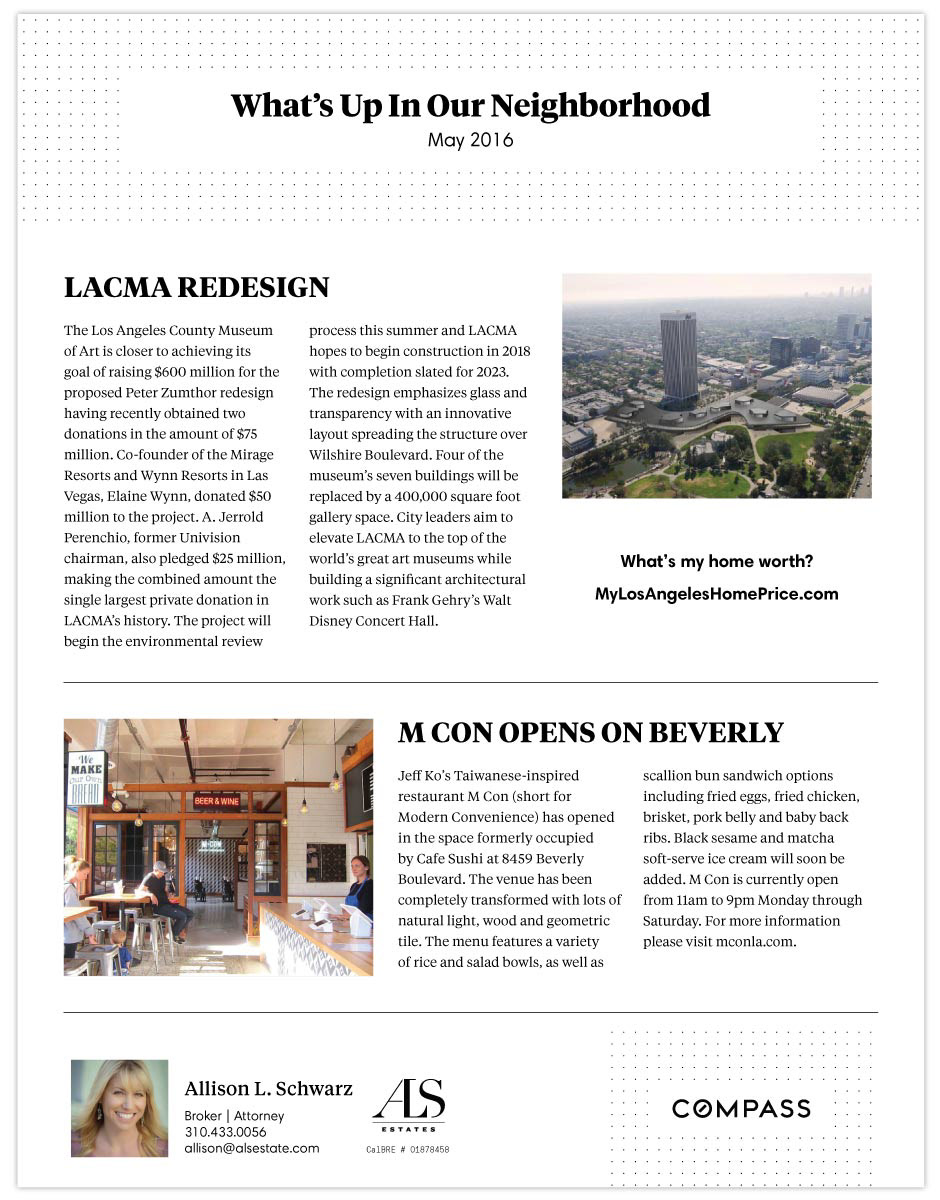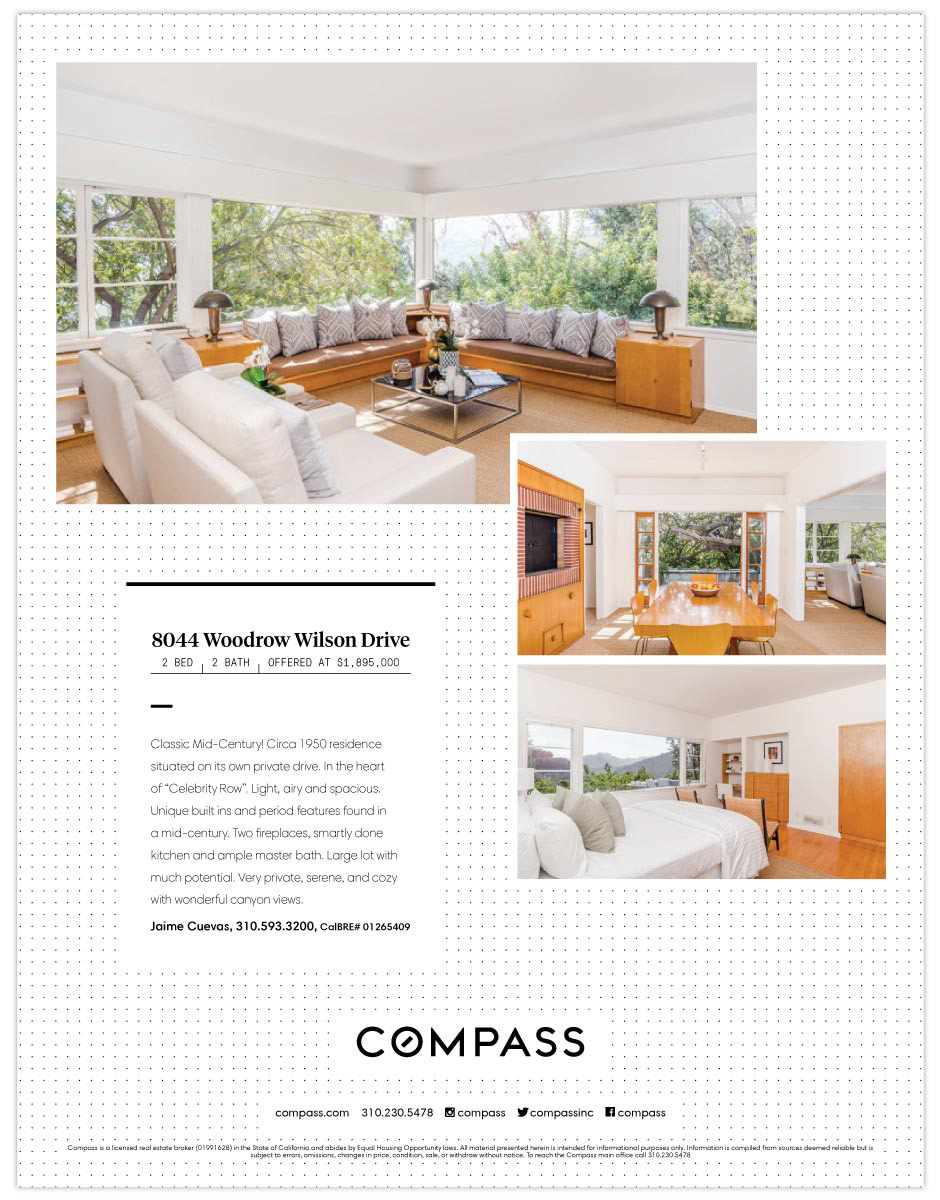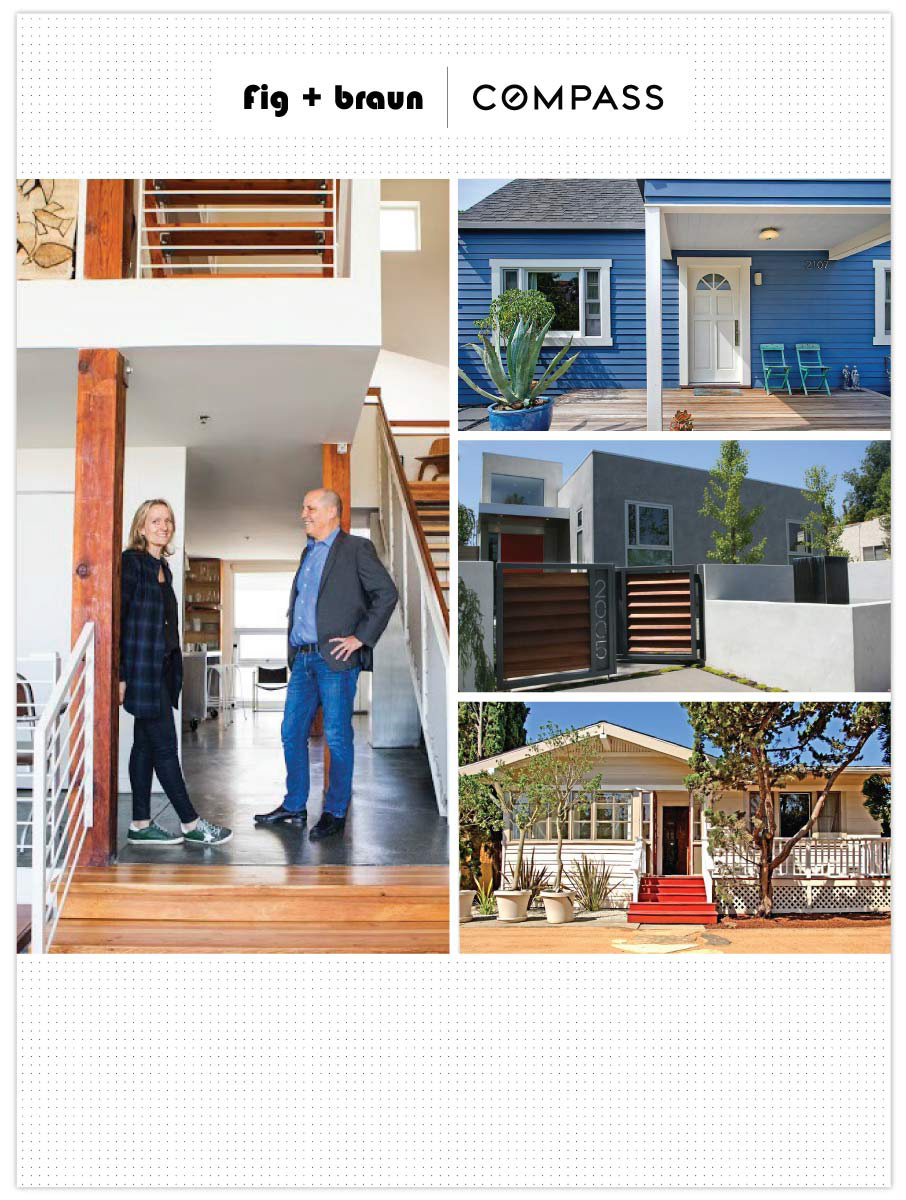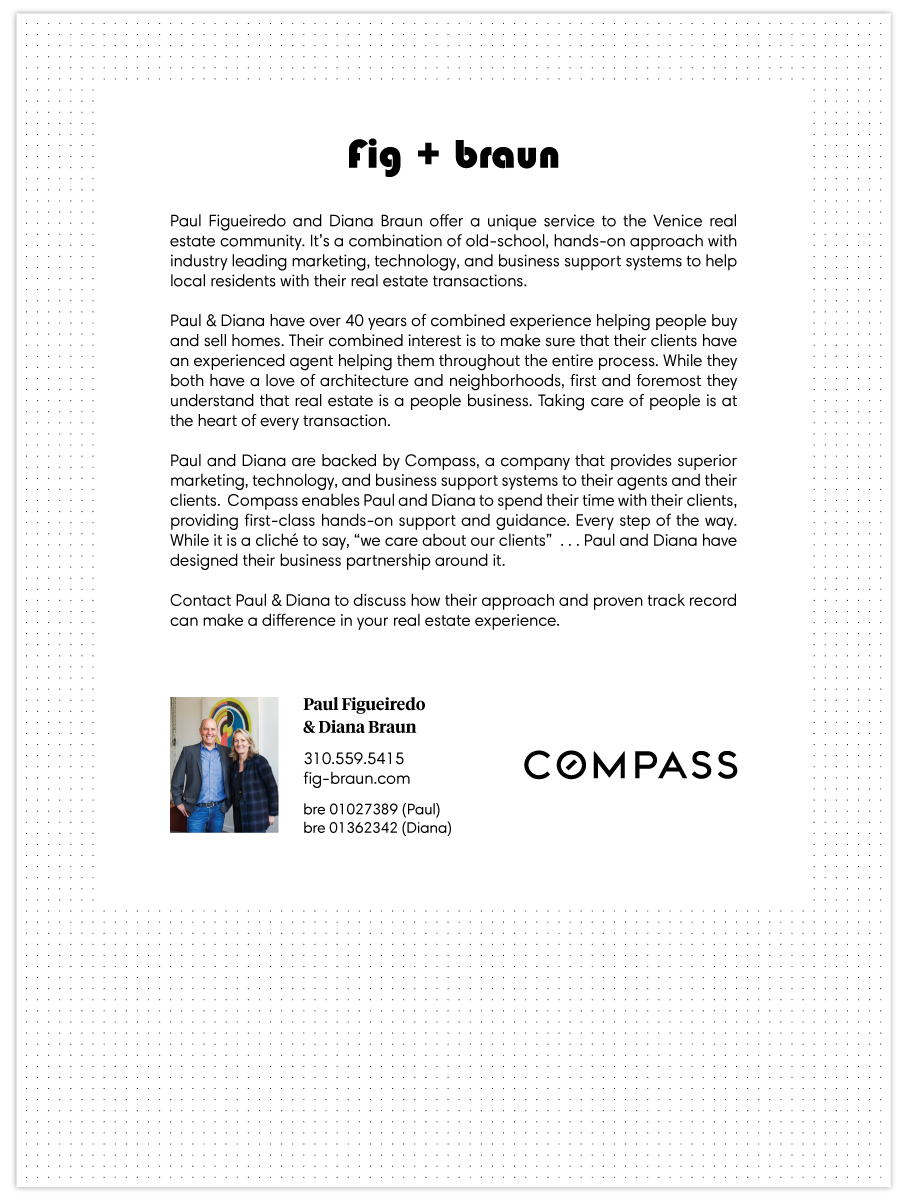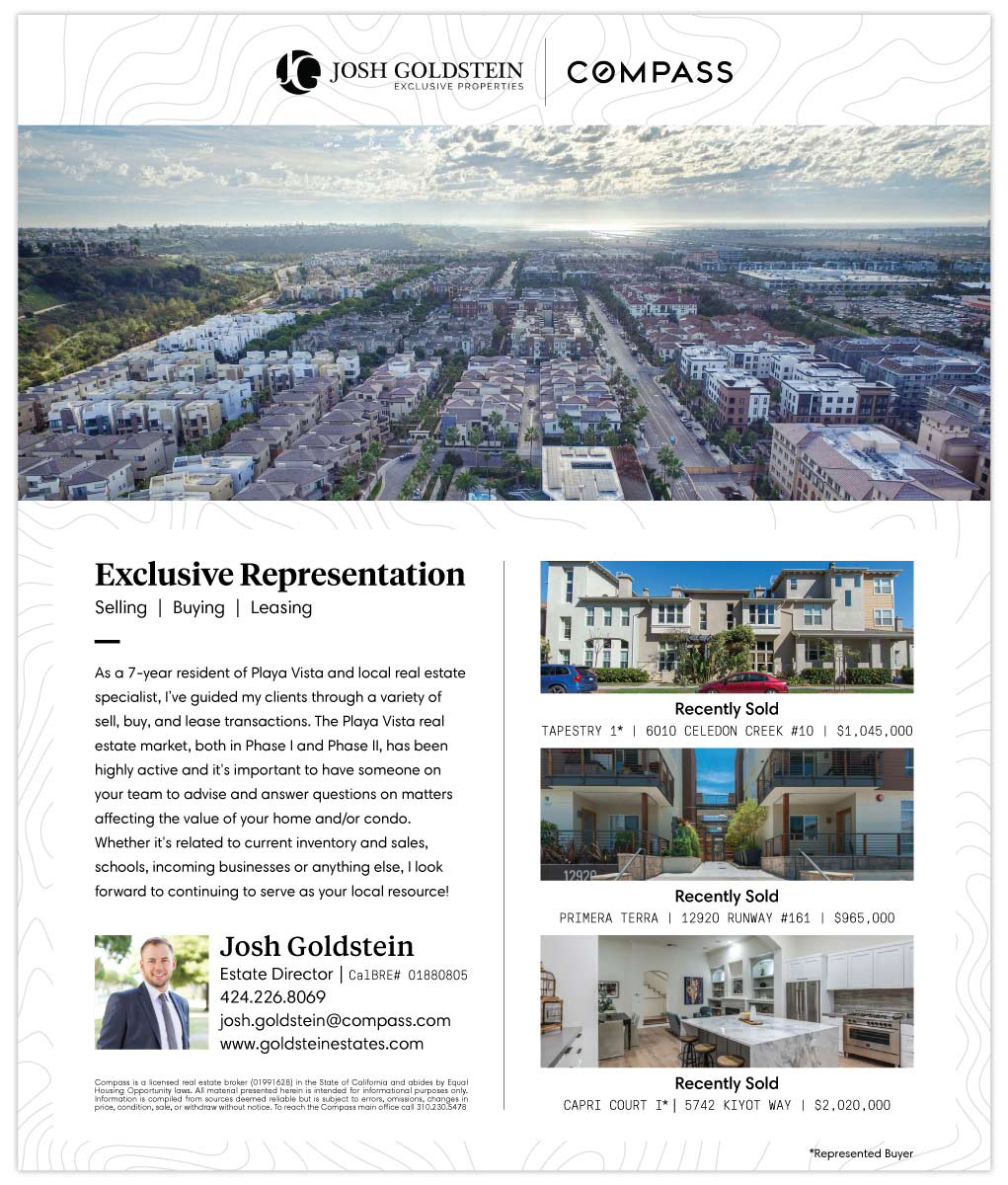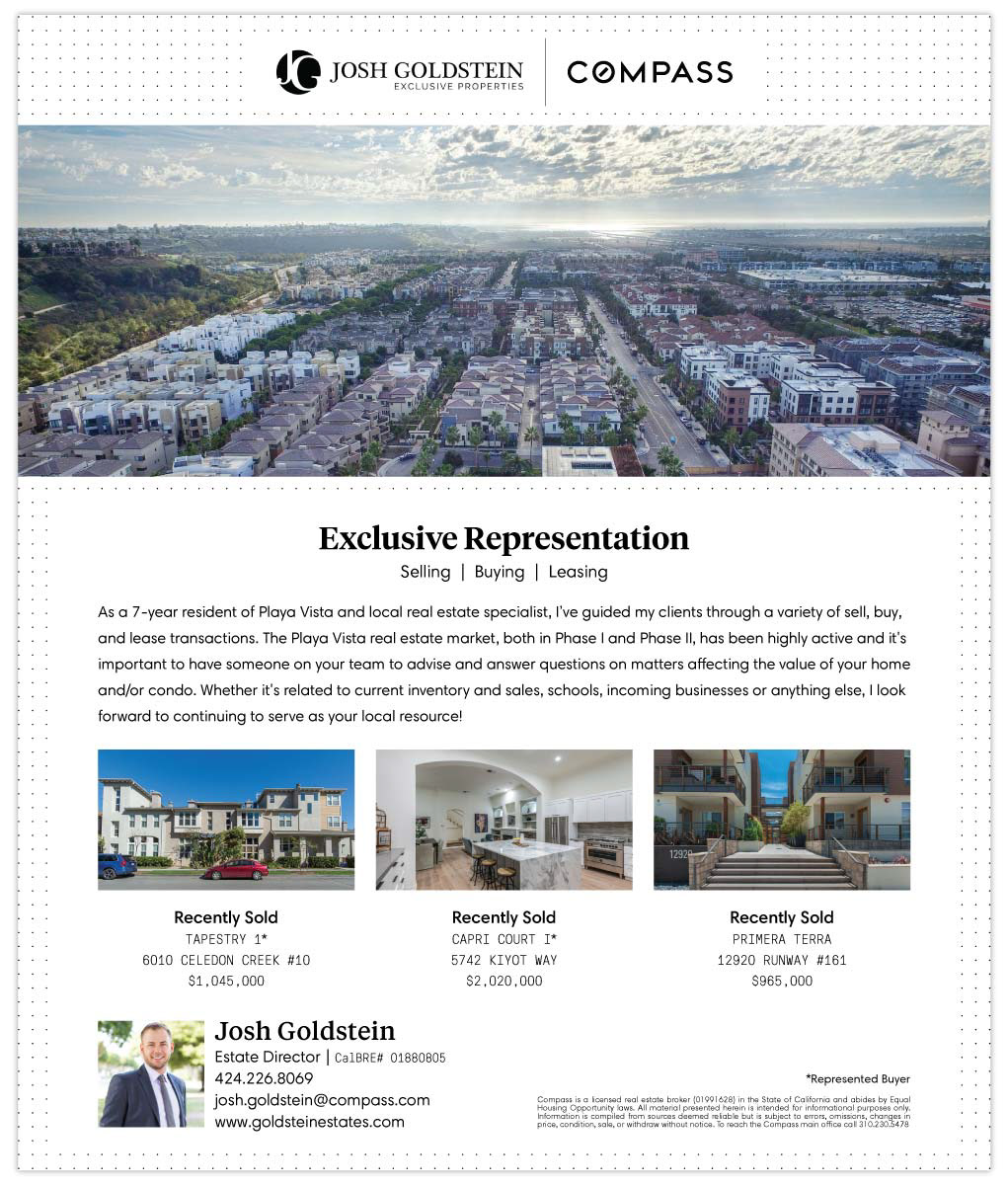 //
 Mailers/Door Knockers 
//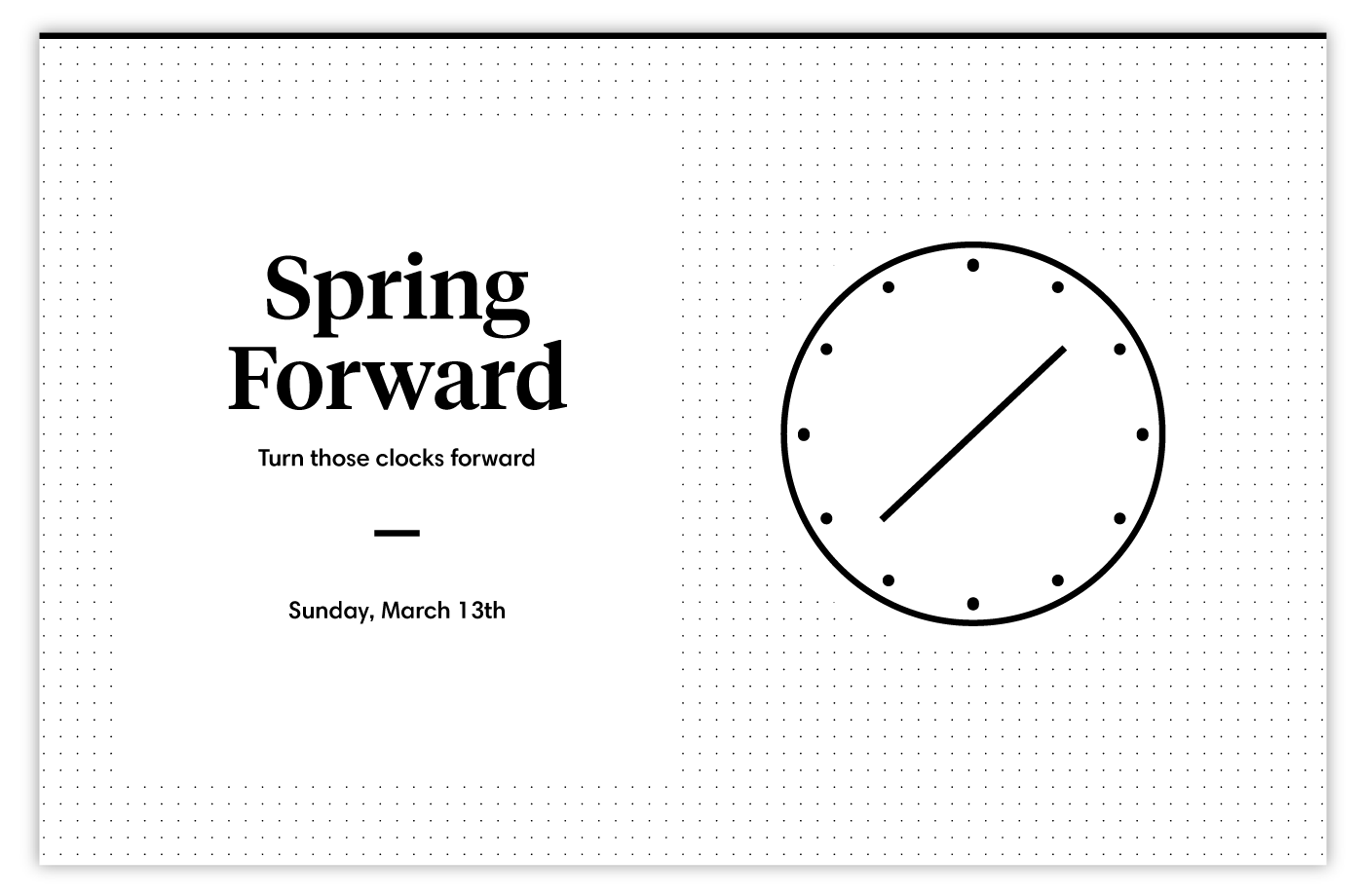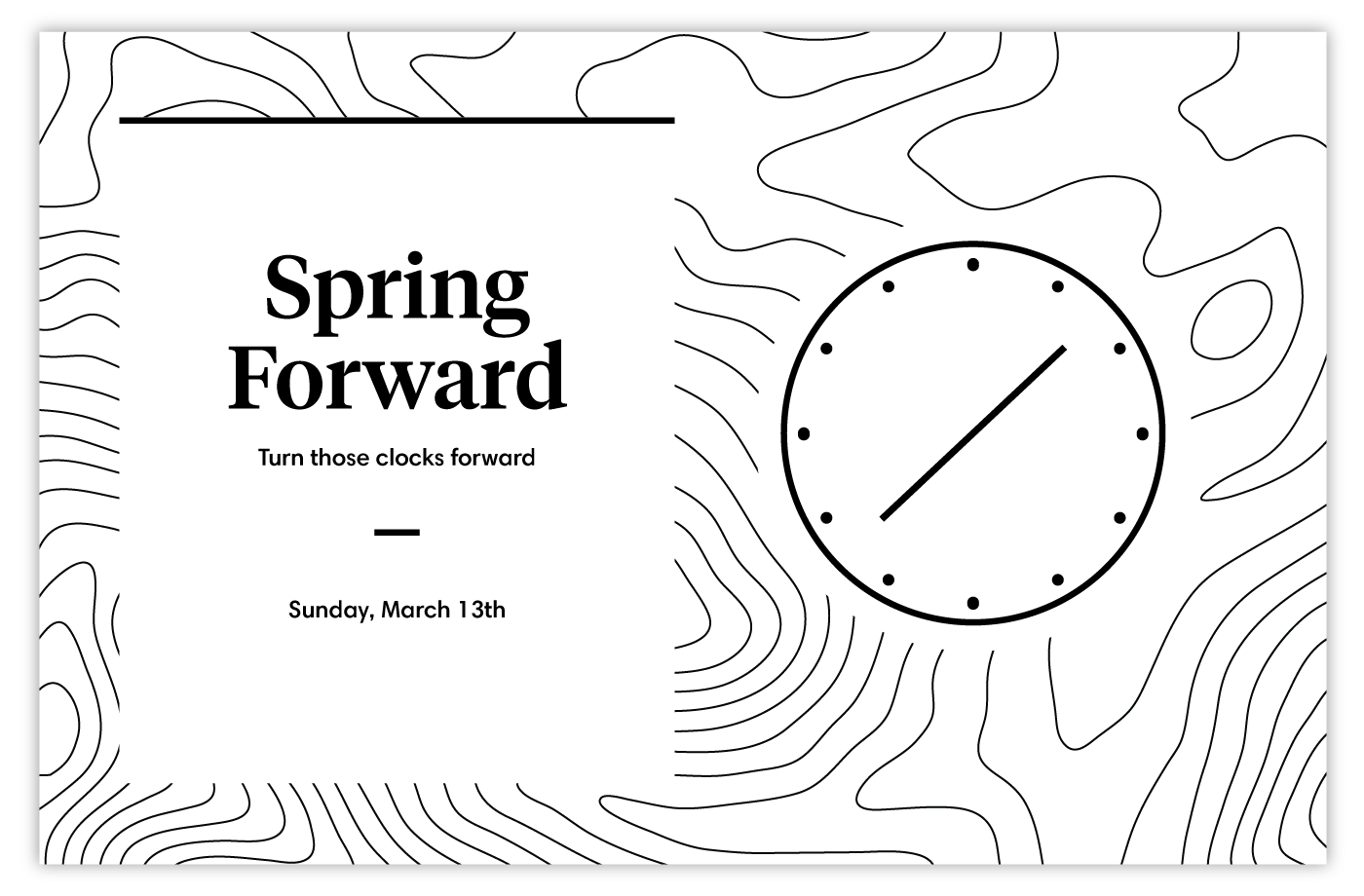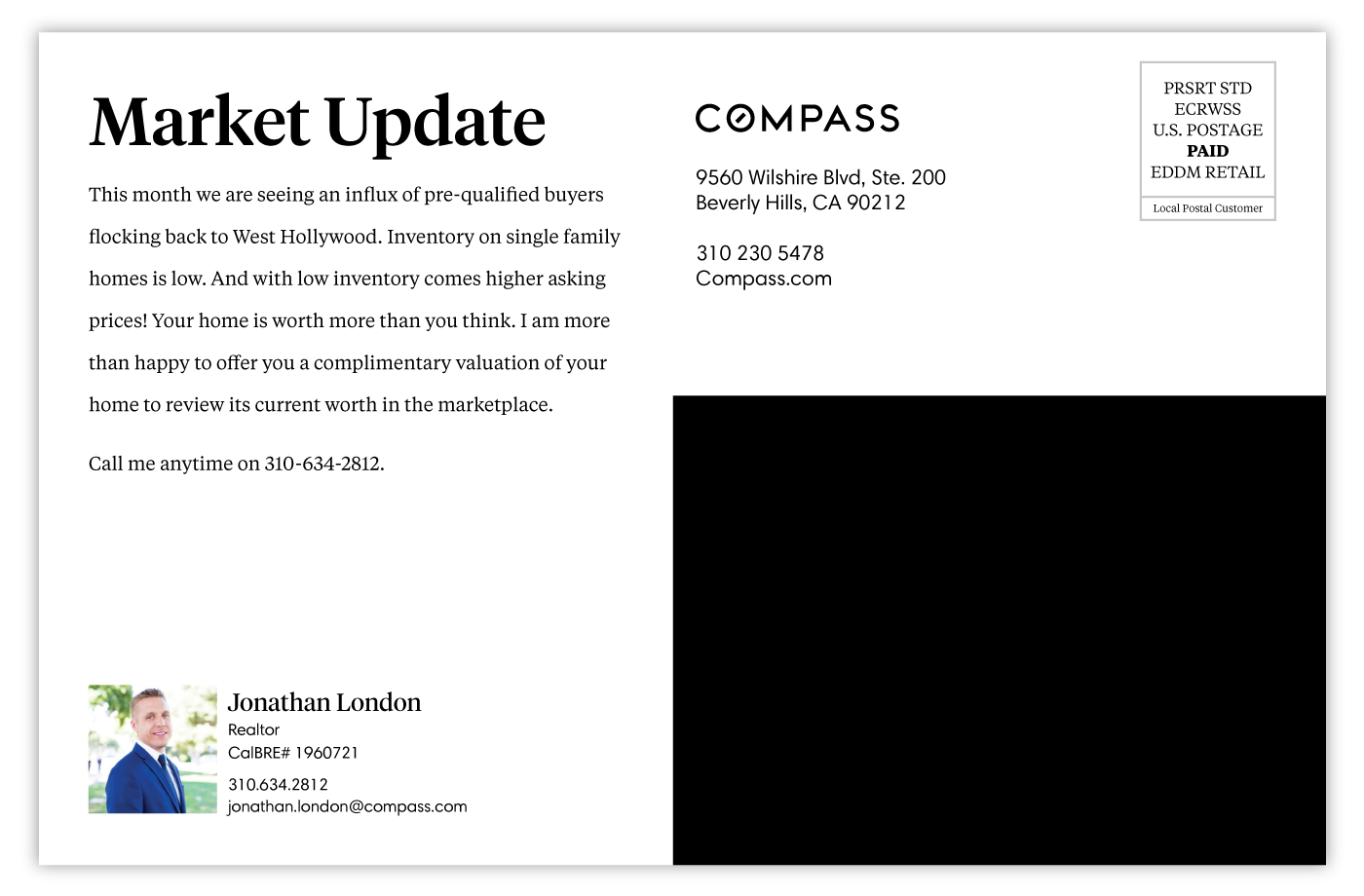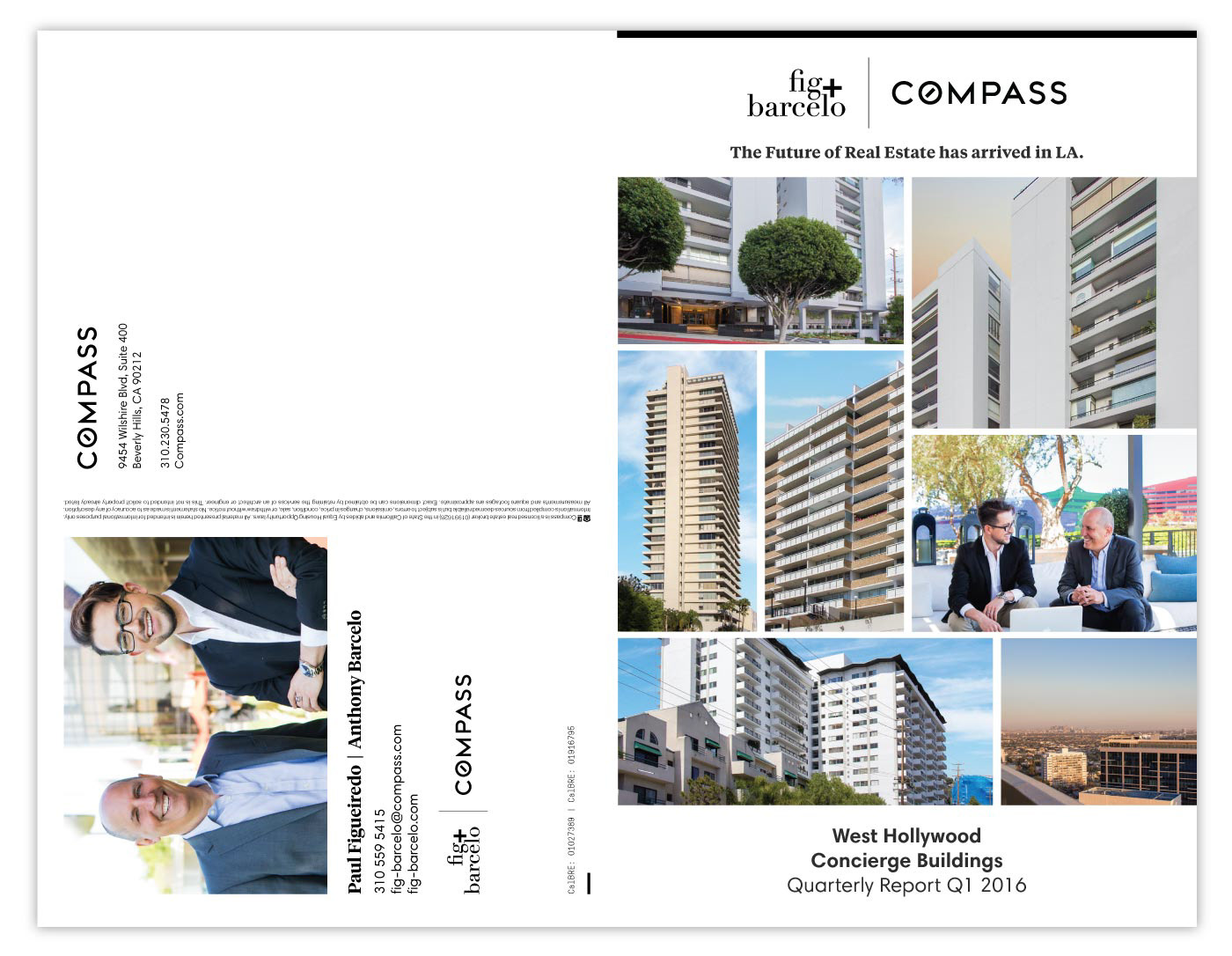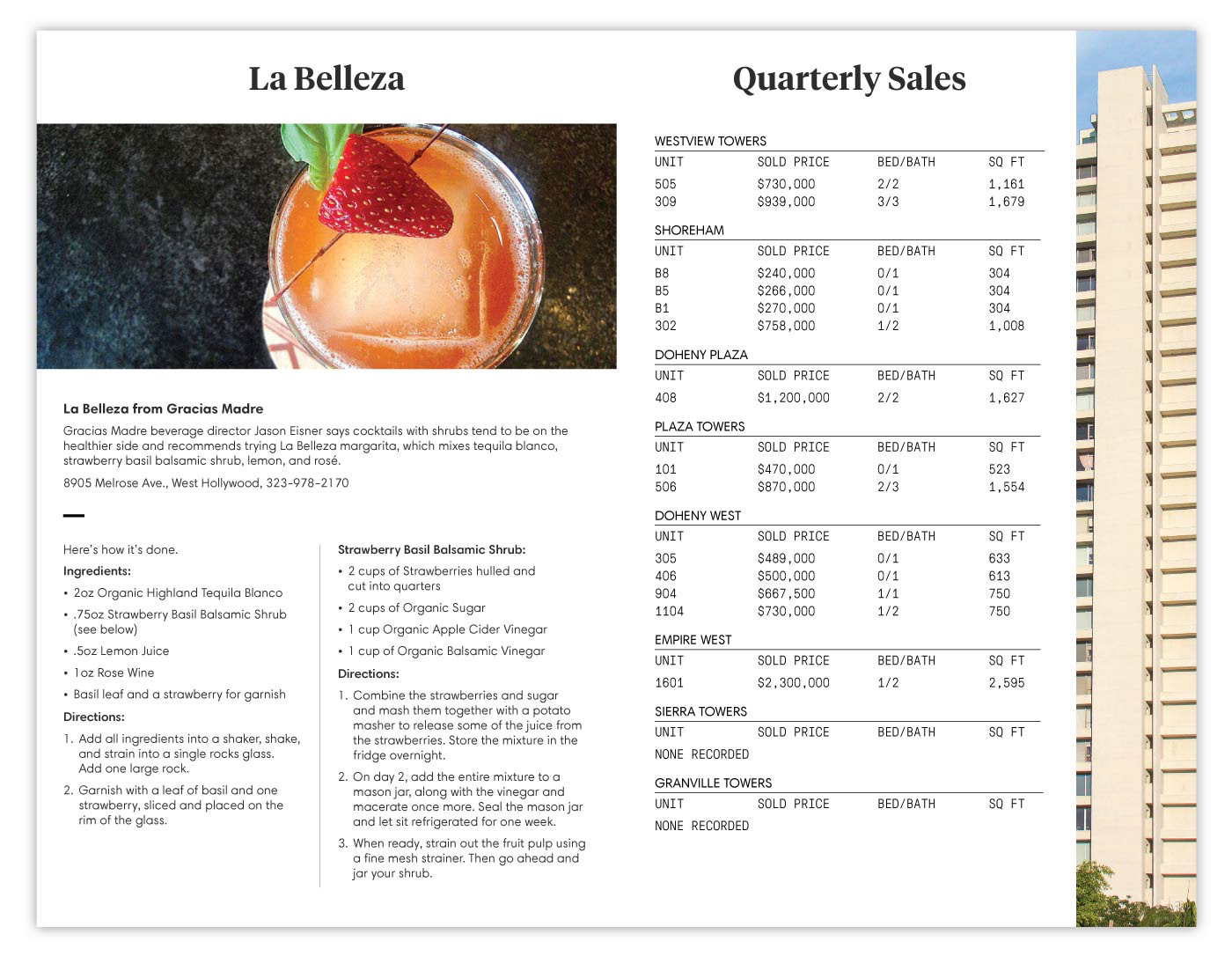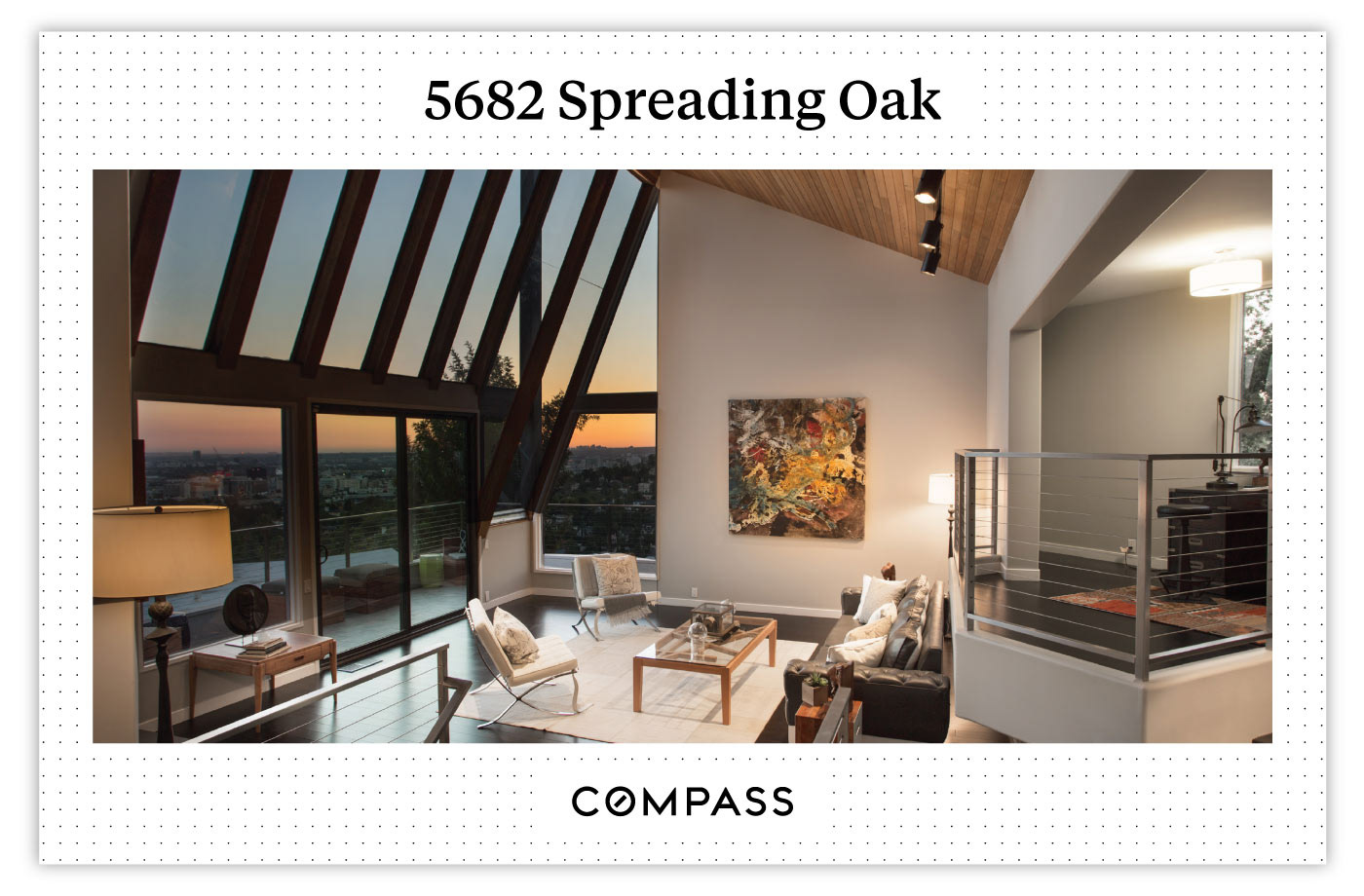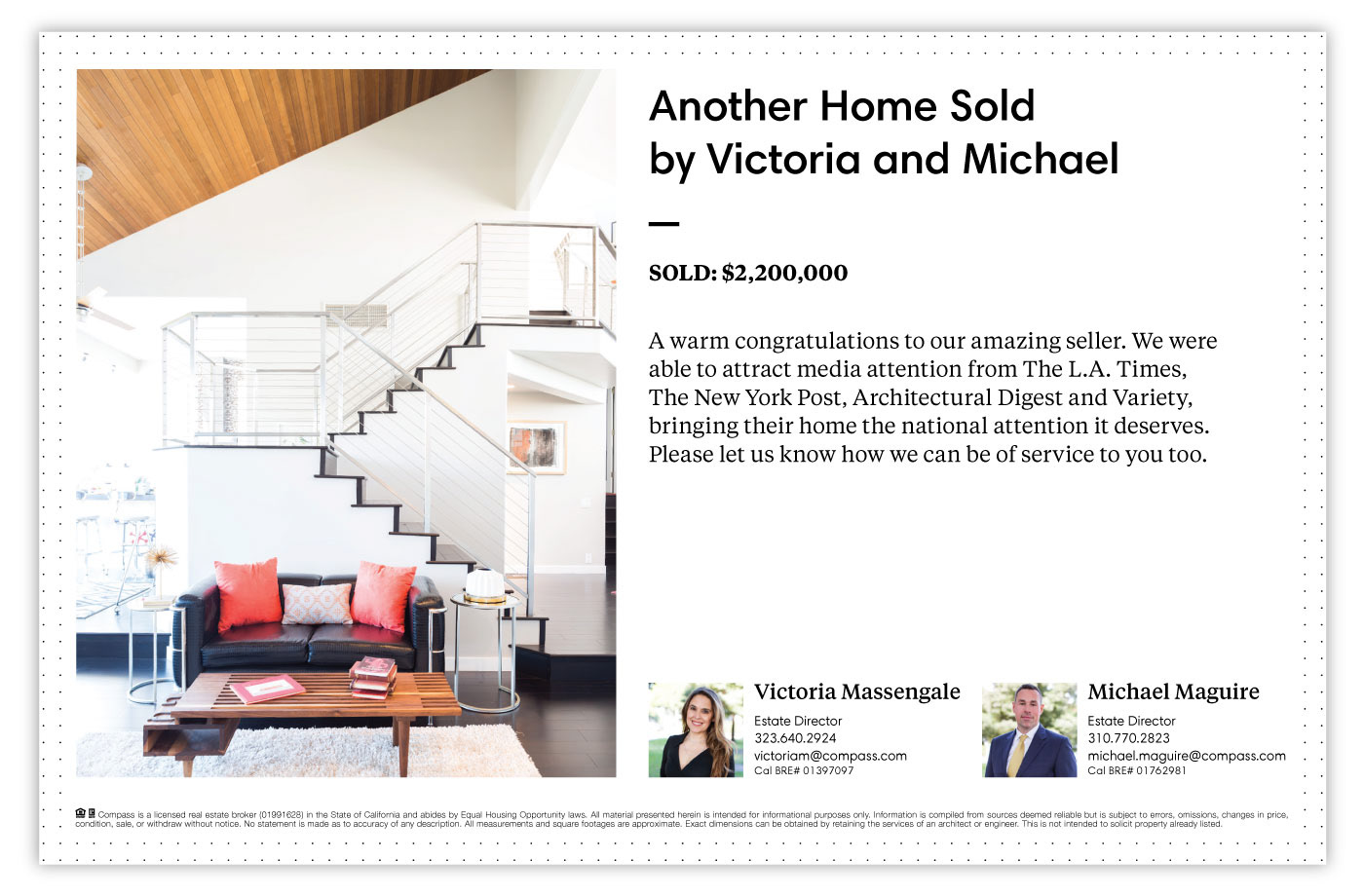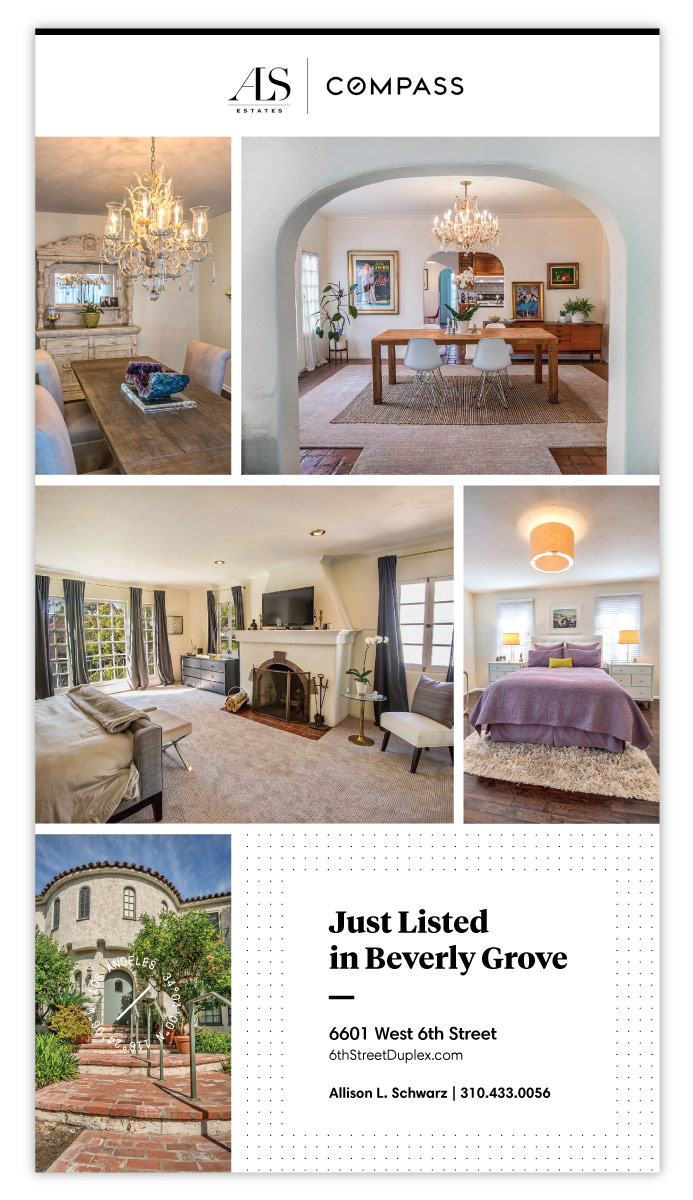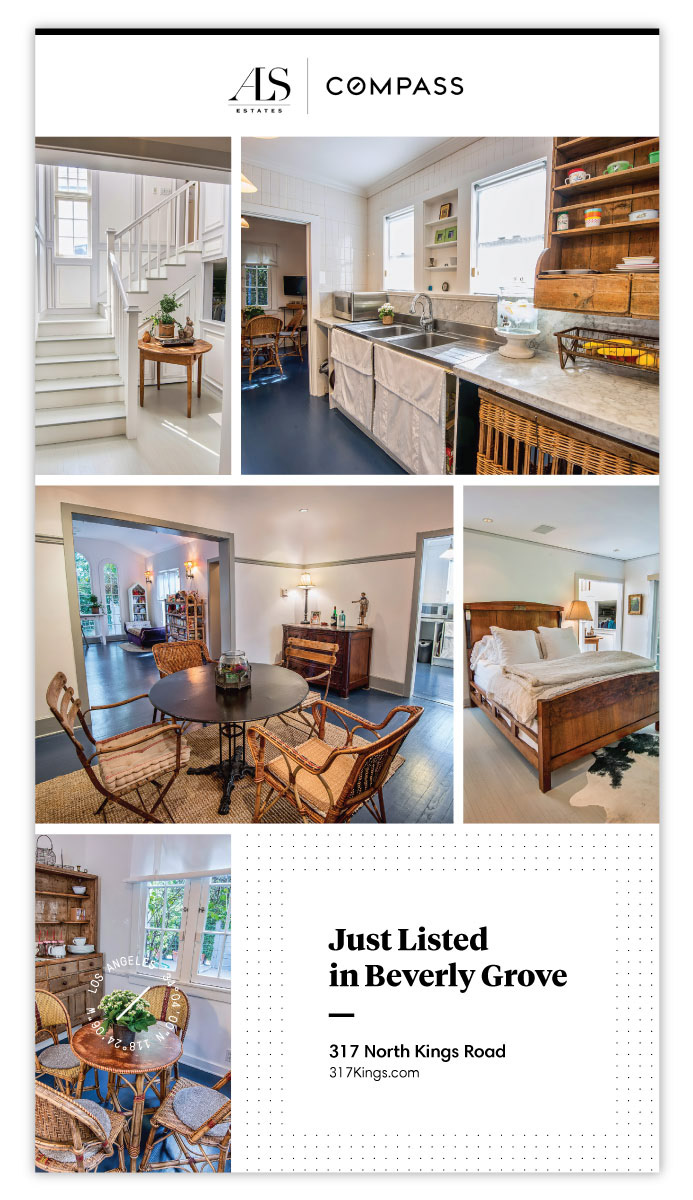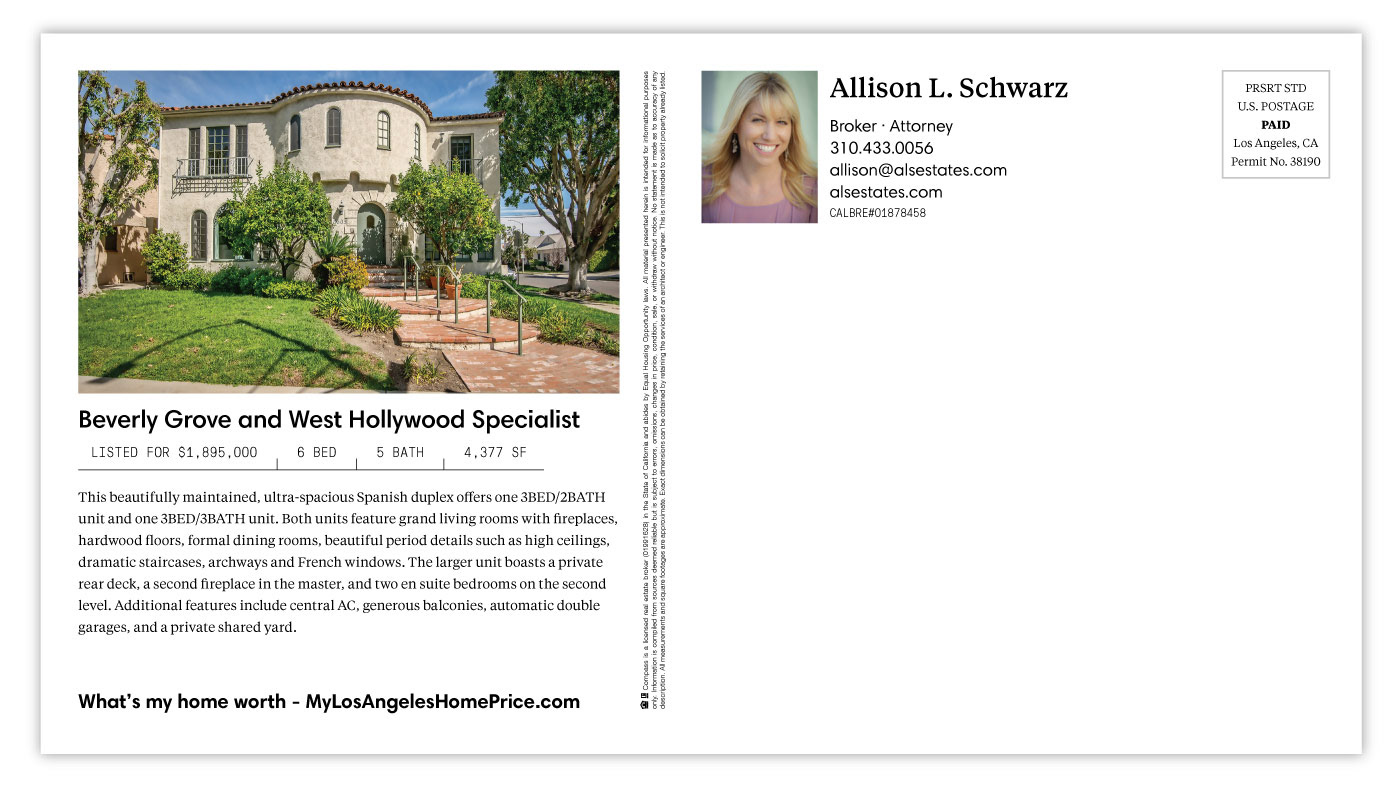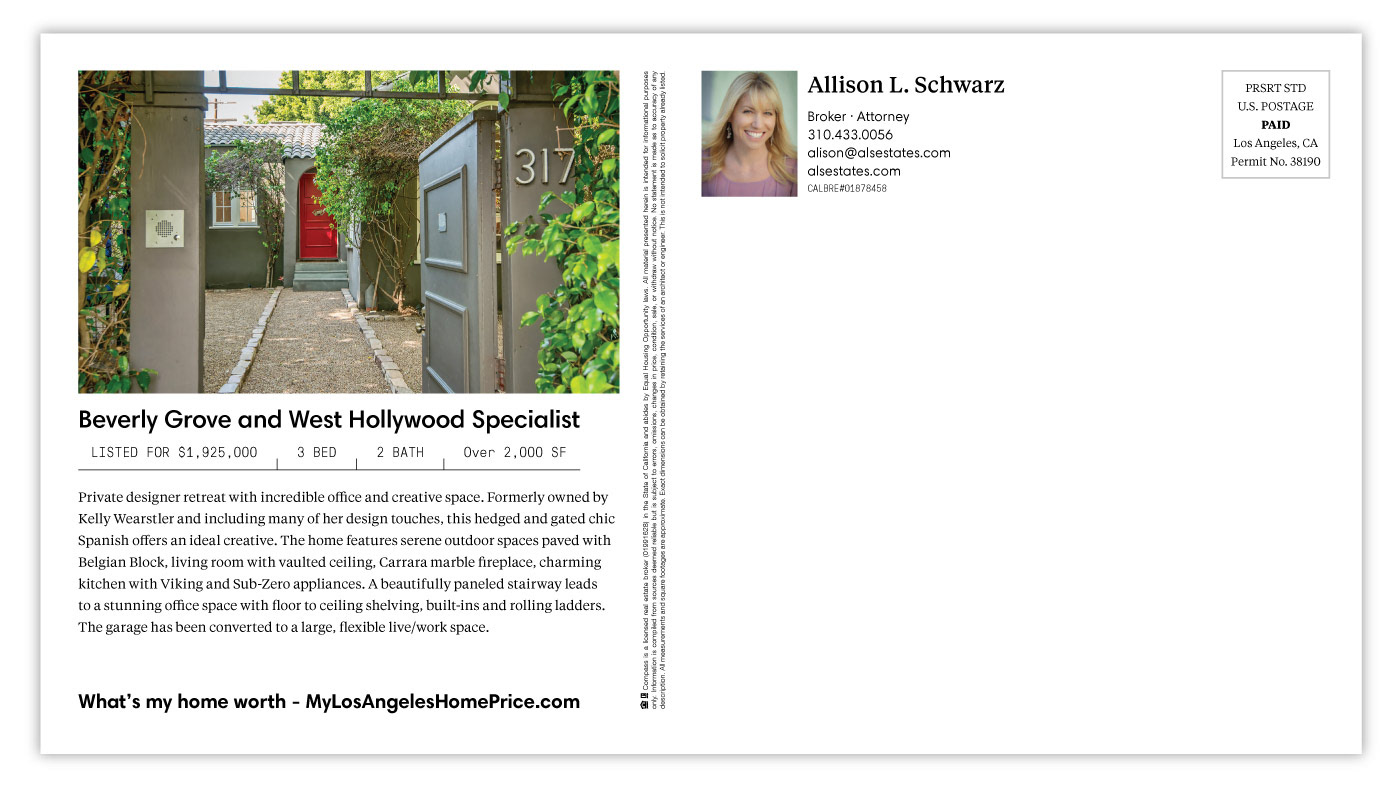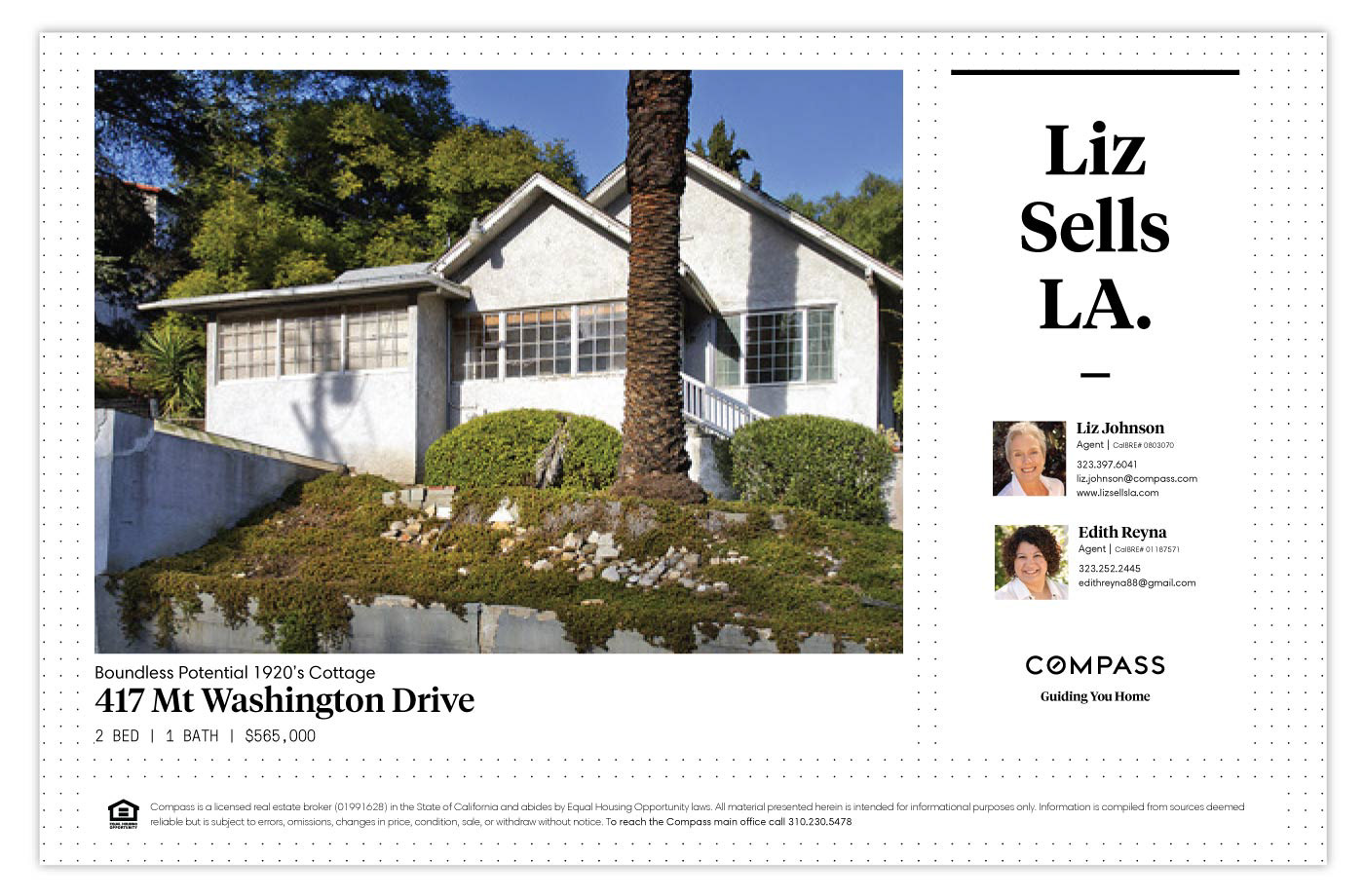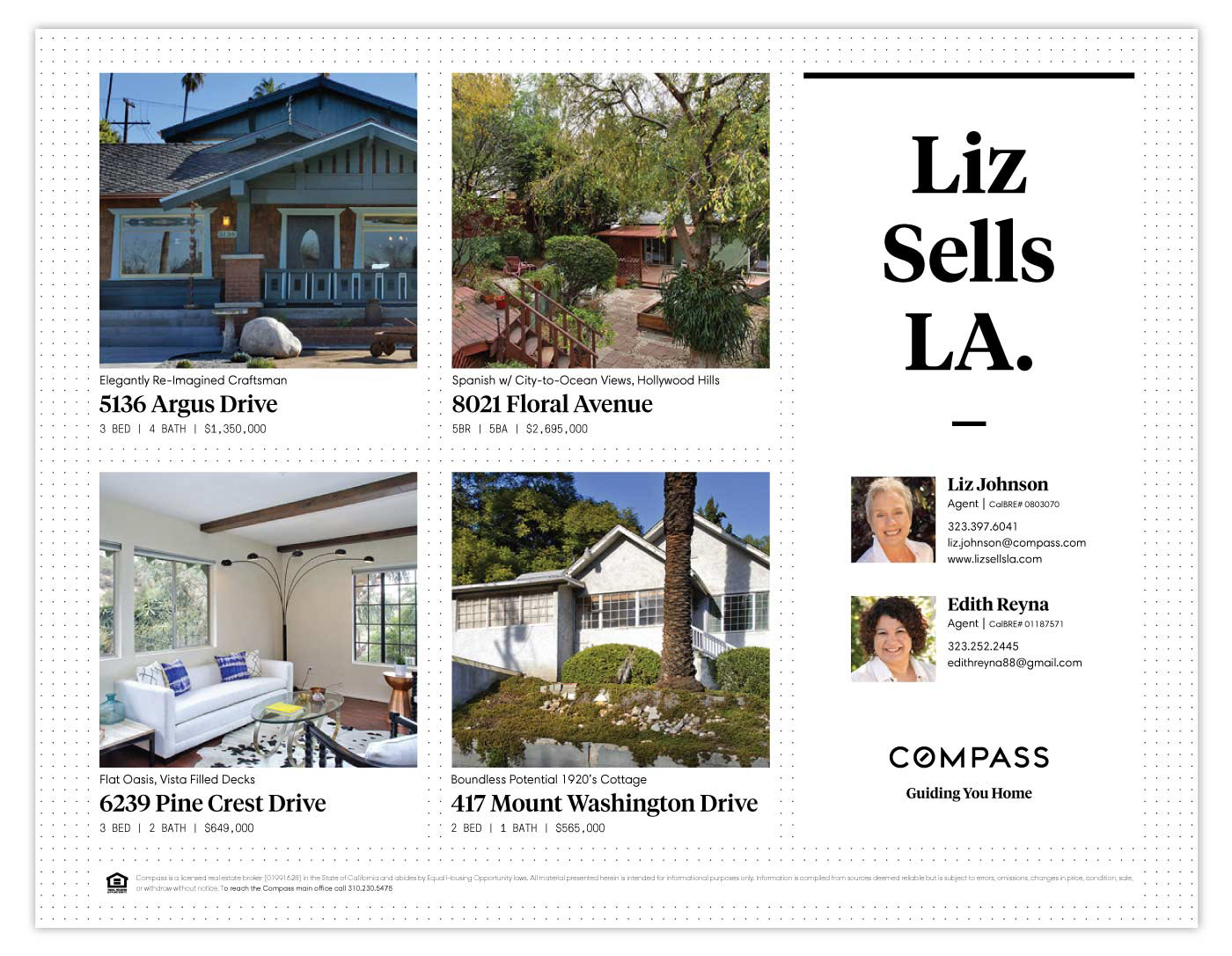 //
 Digital and Hand Illustrations 
//
*
 Reference rendering below on right provided 
*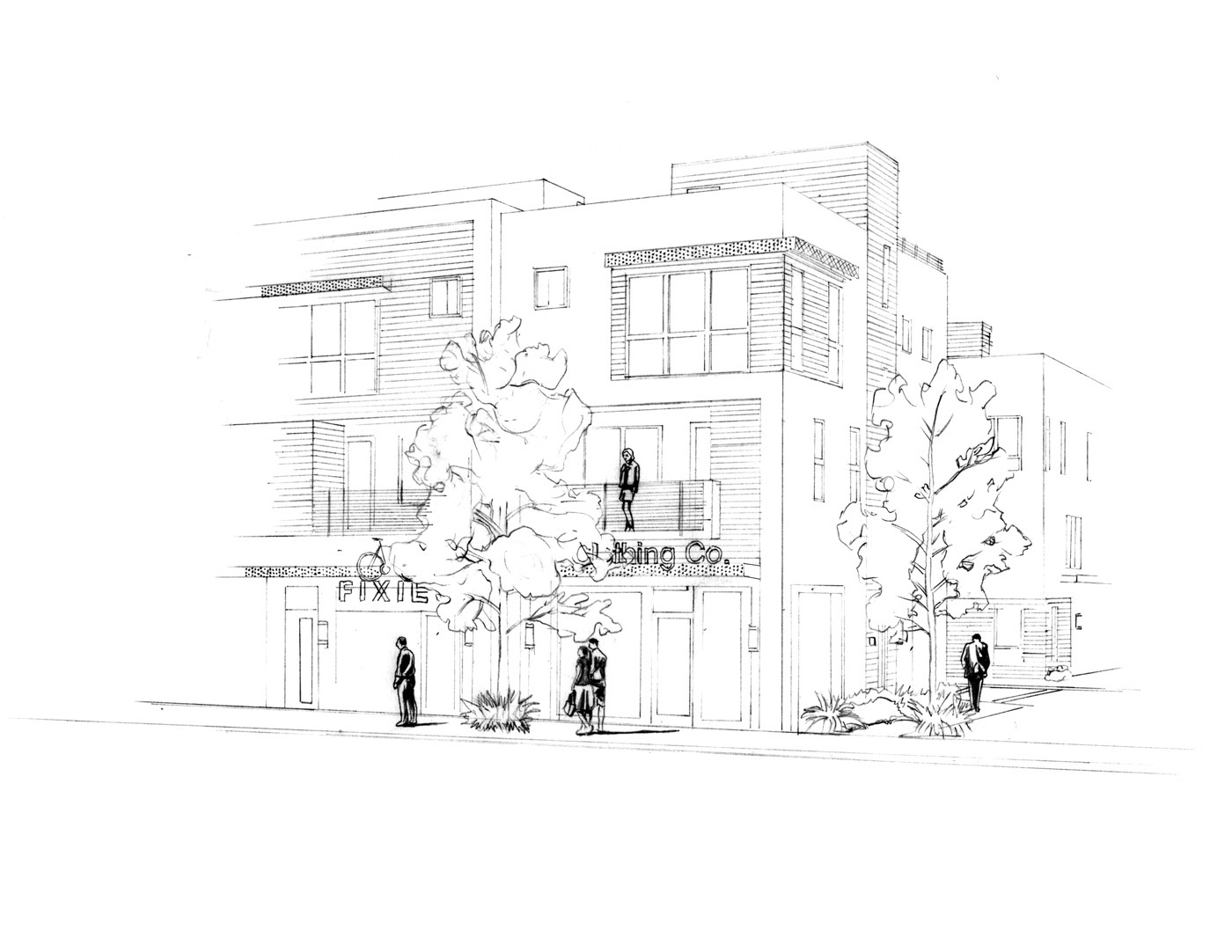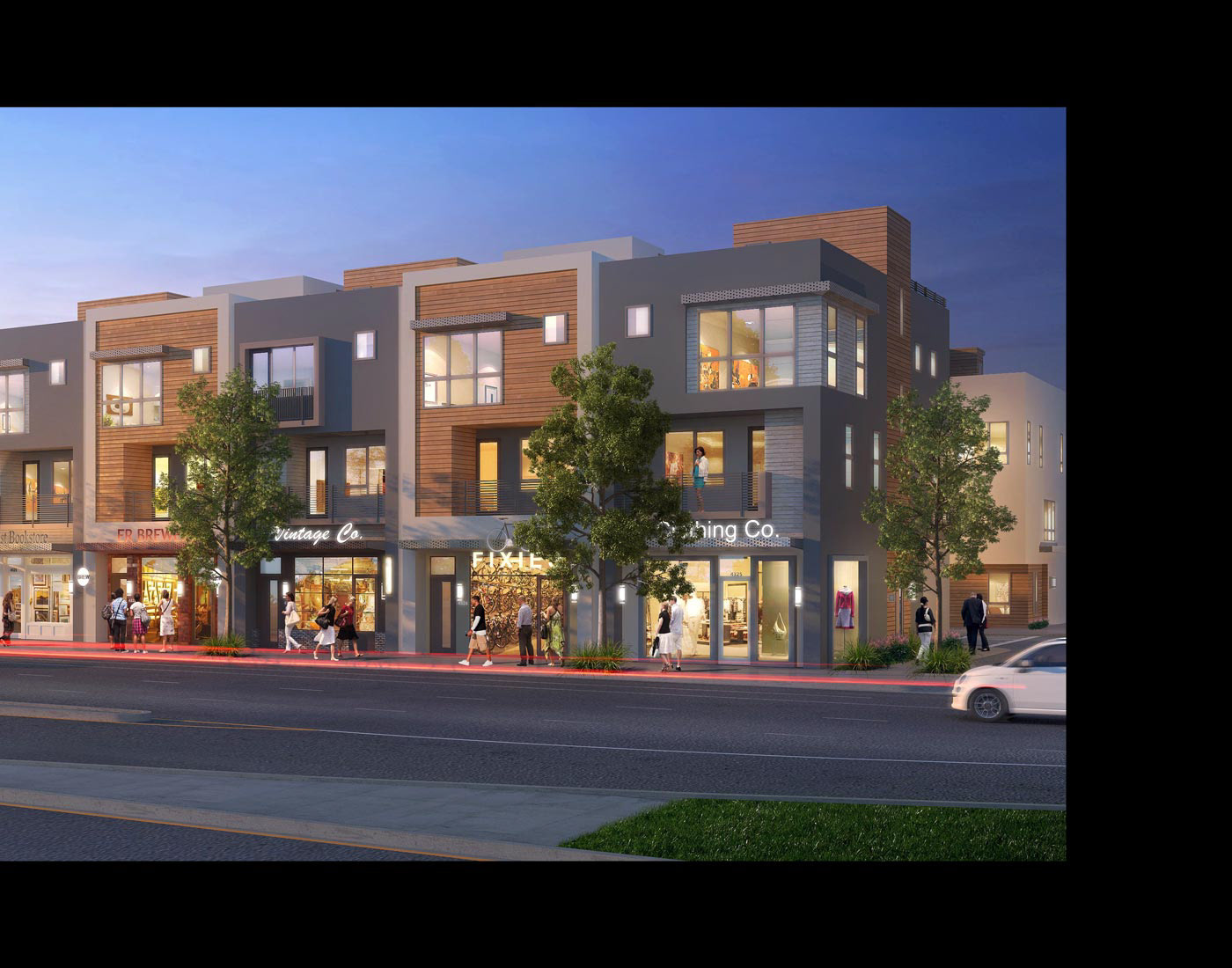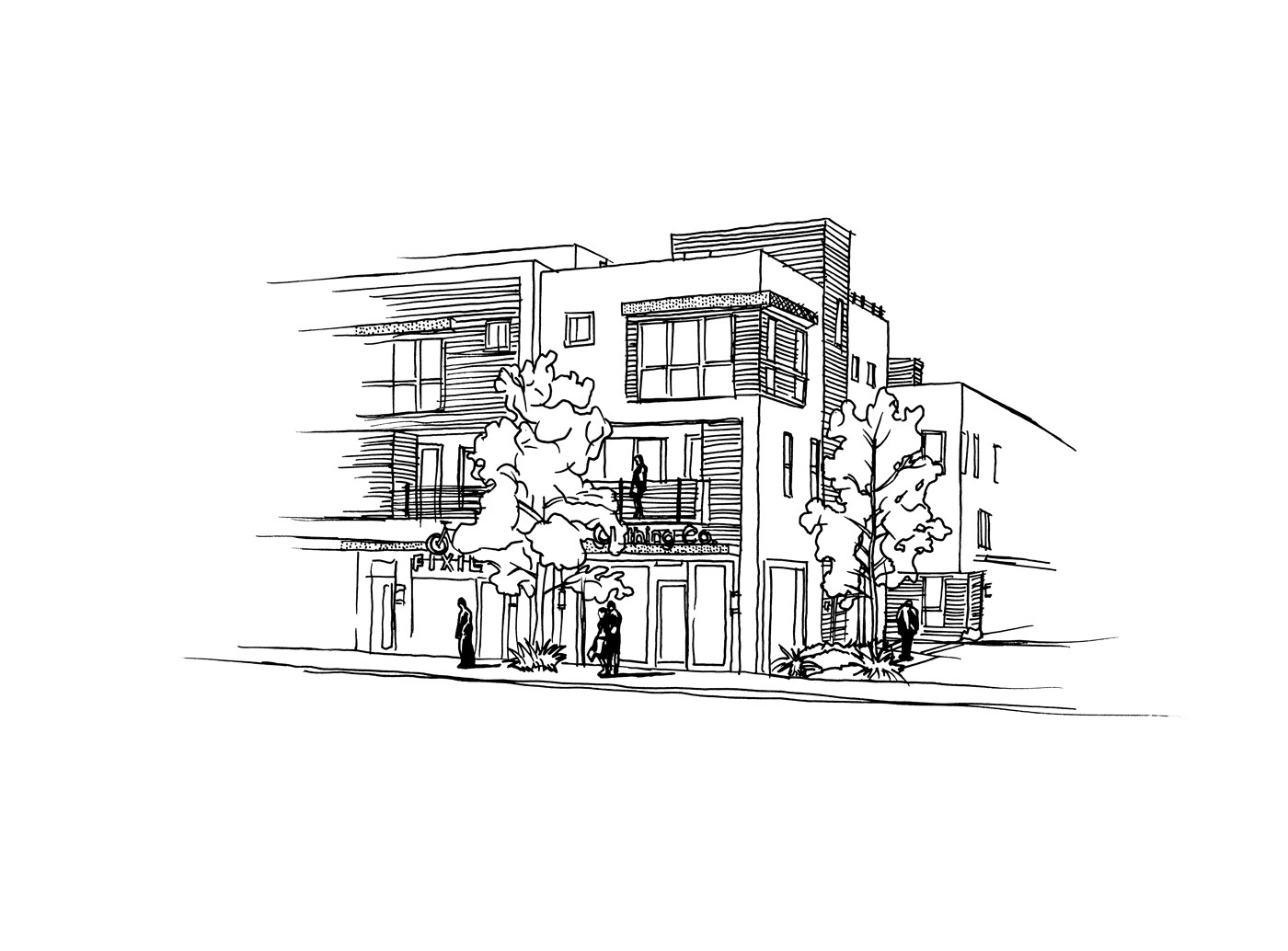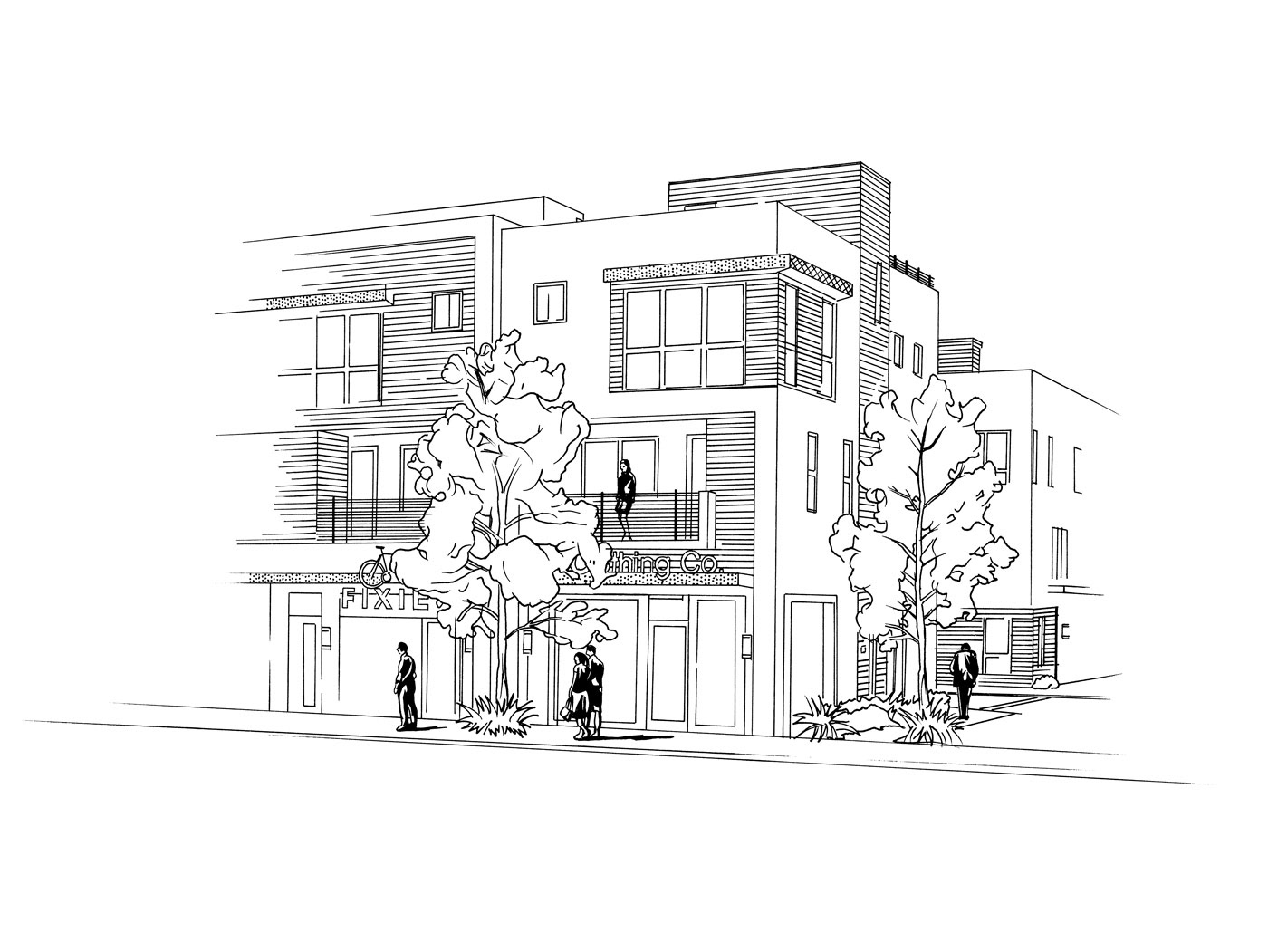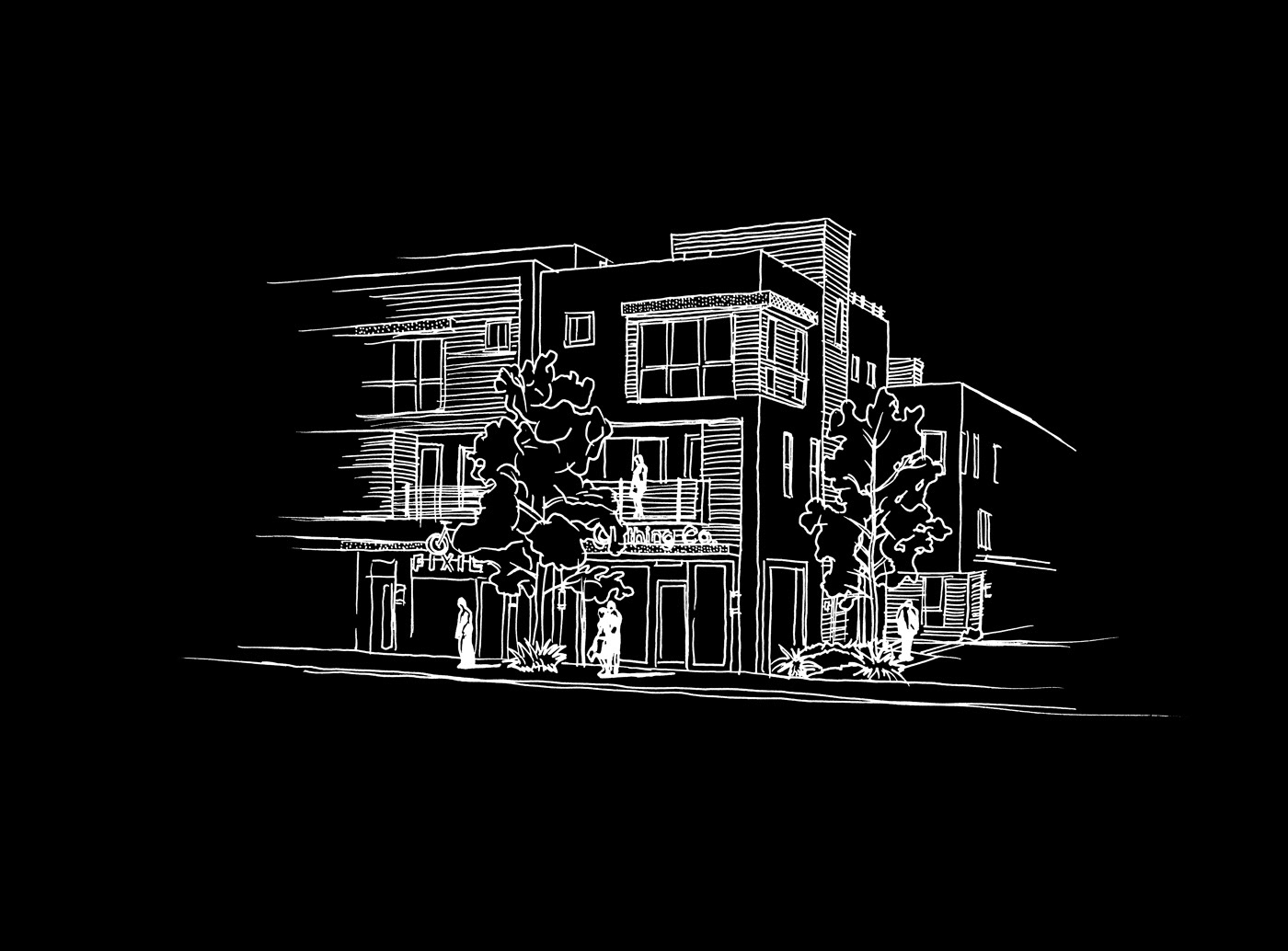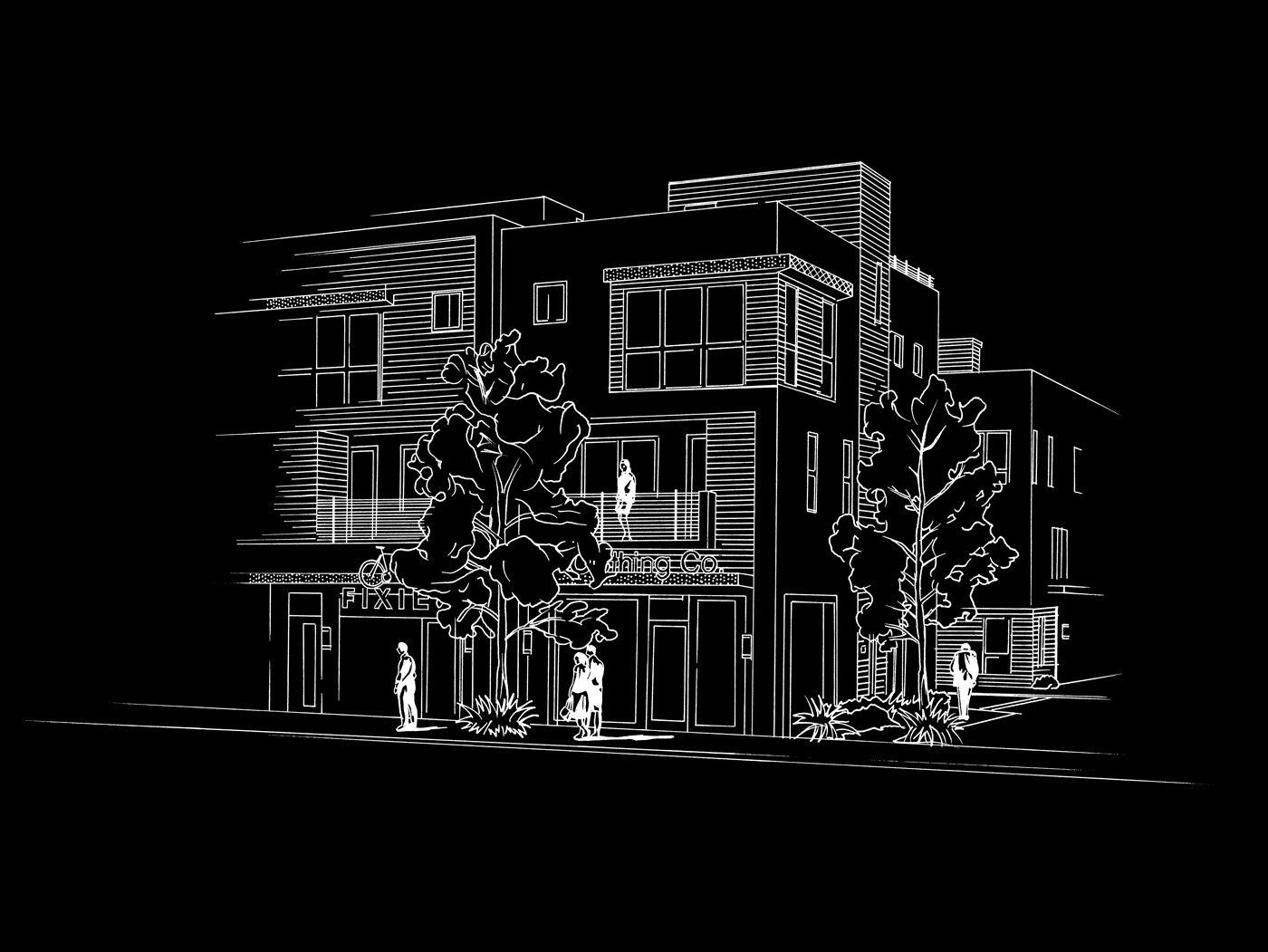 *
 The following vector line art illustrations were created as parts of a large mural that was to be hand-done by an artist at a live showing at the 
@compass
 Beverly Hills grand opening a little while back. The illustrations included portraits of the founders/sen. advisor and a collection of famous Los Angeles landmarks and various L.A. house styles. The goal was to keep the illustrations minimal as part of Compass's branding and with the limited time to put up the mural at the event. 
*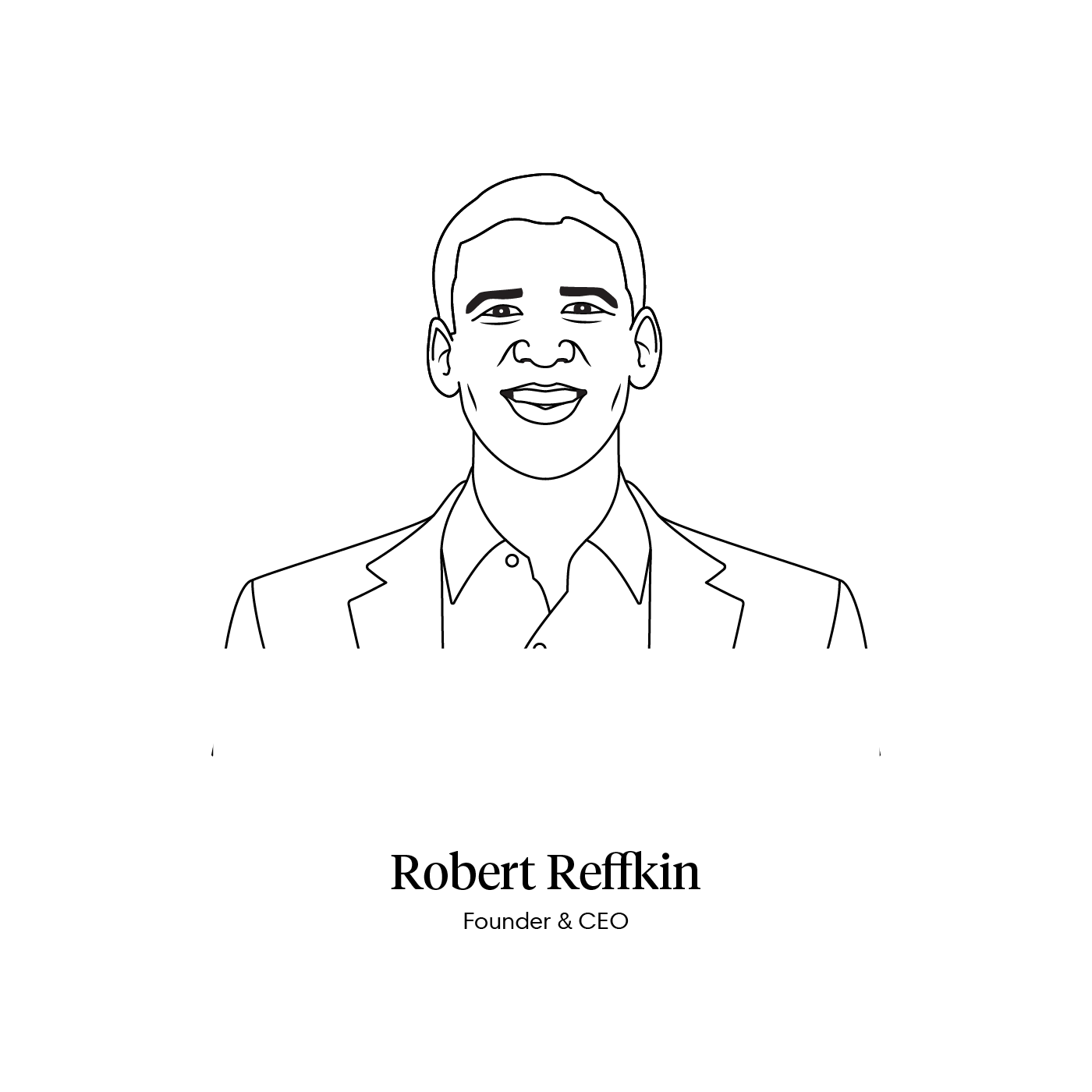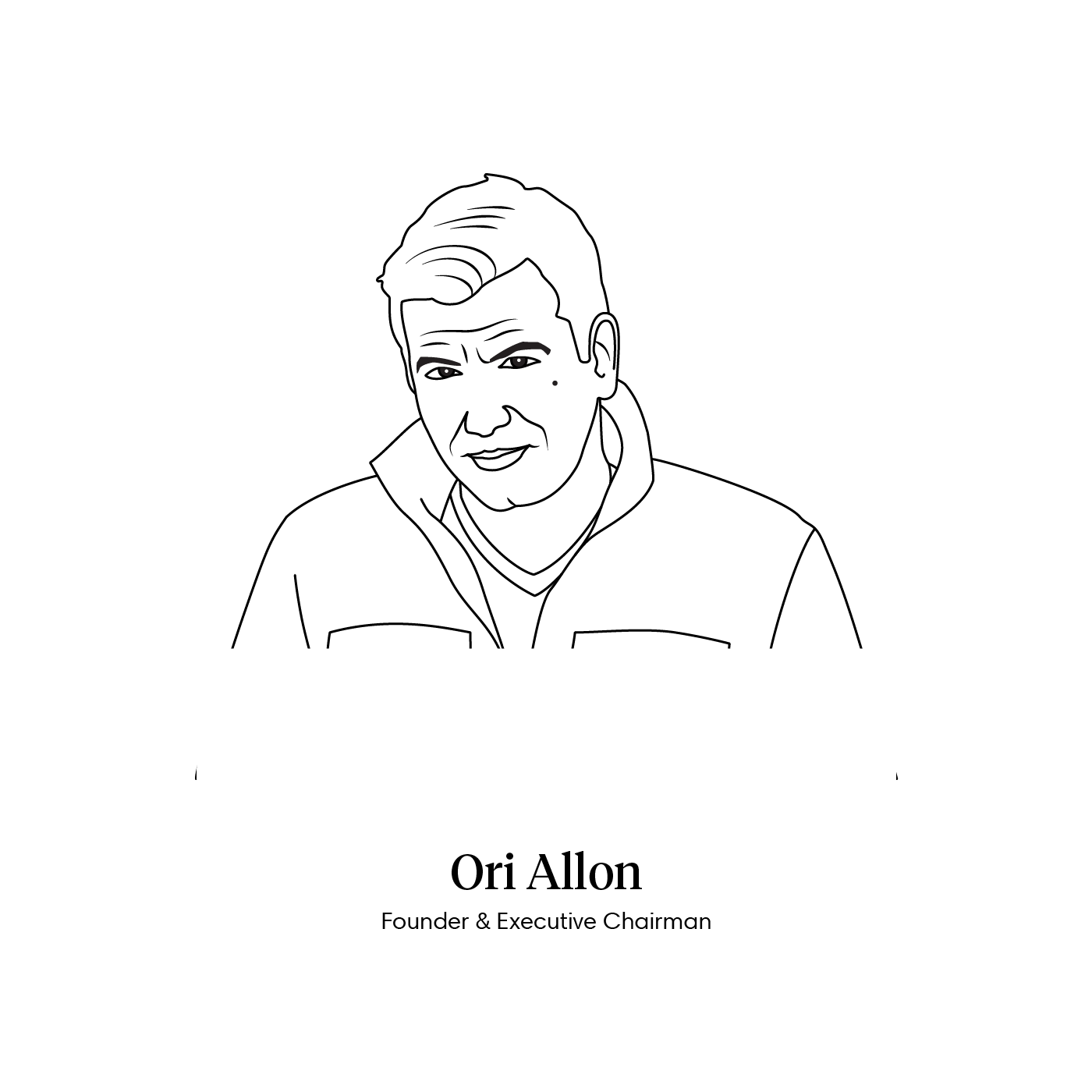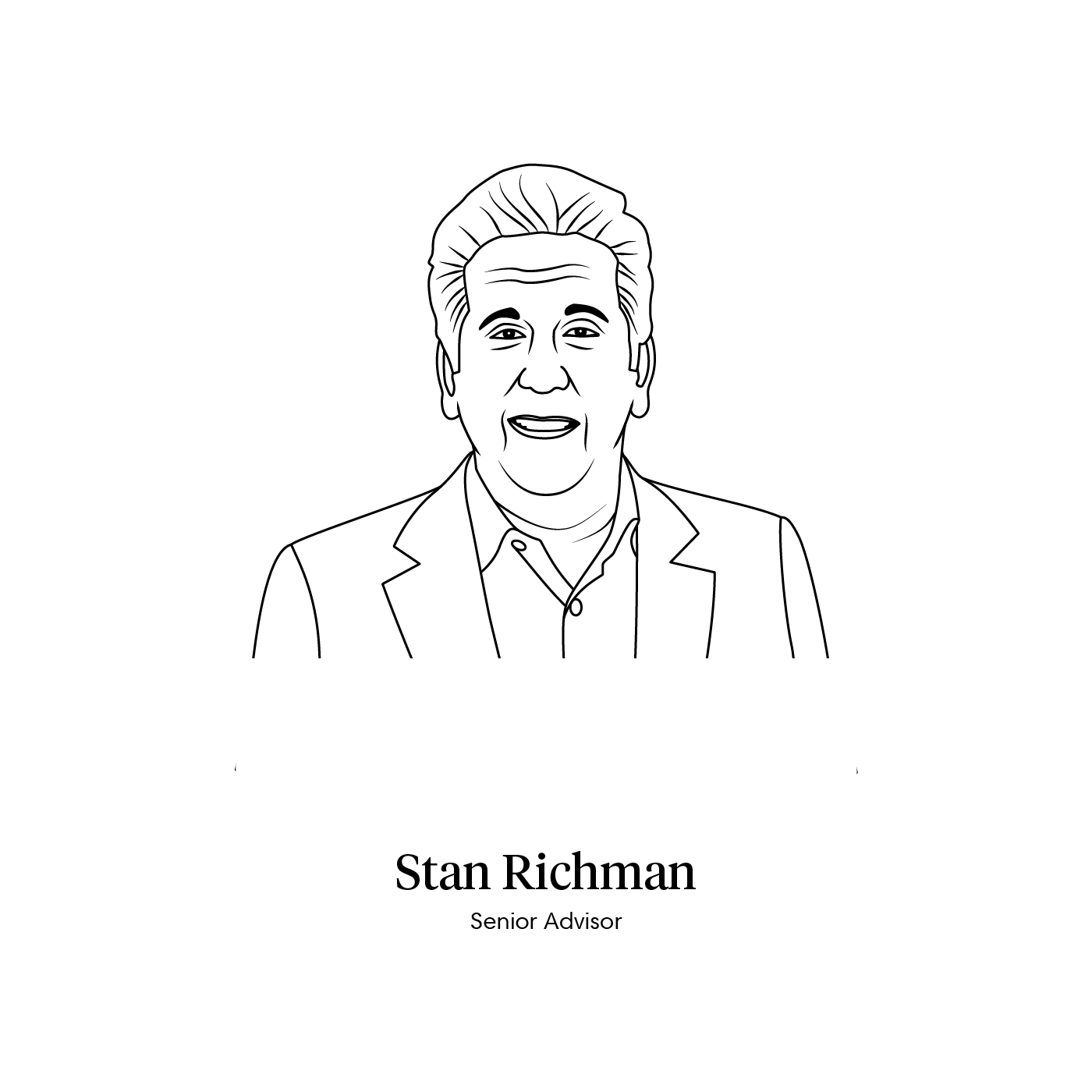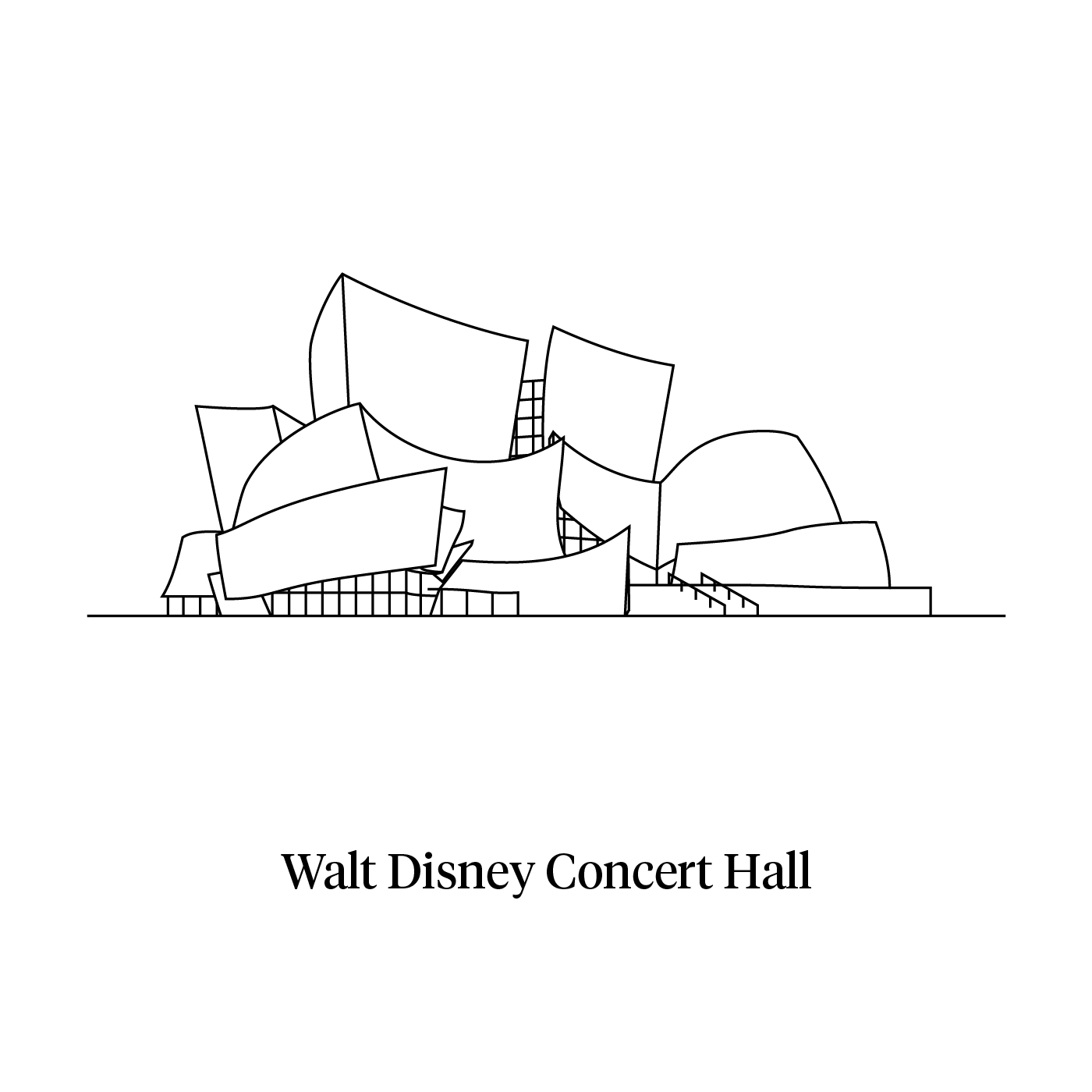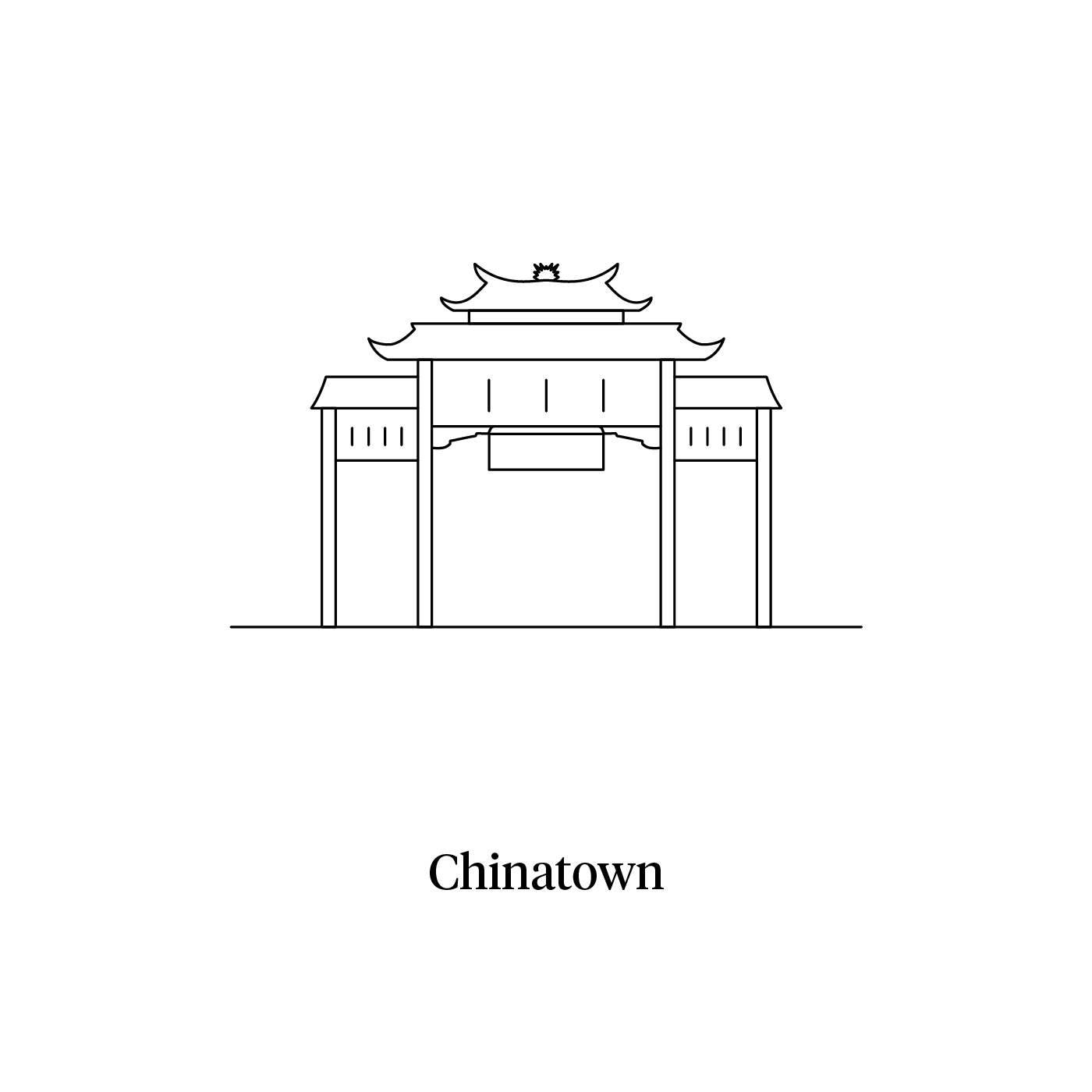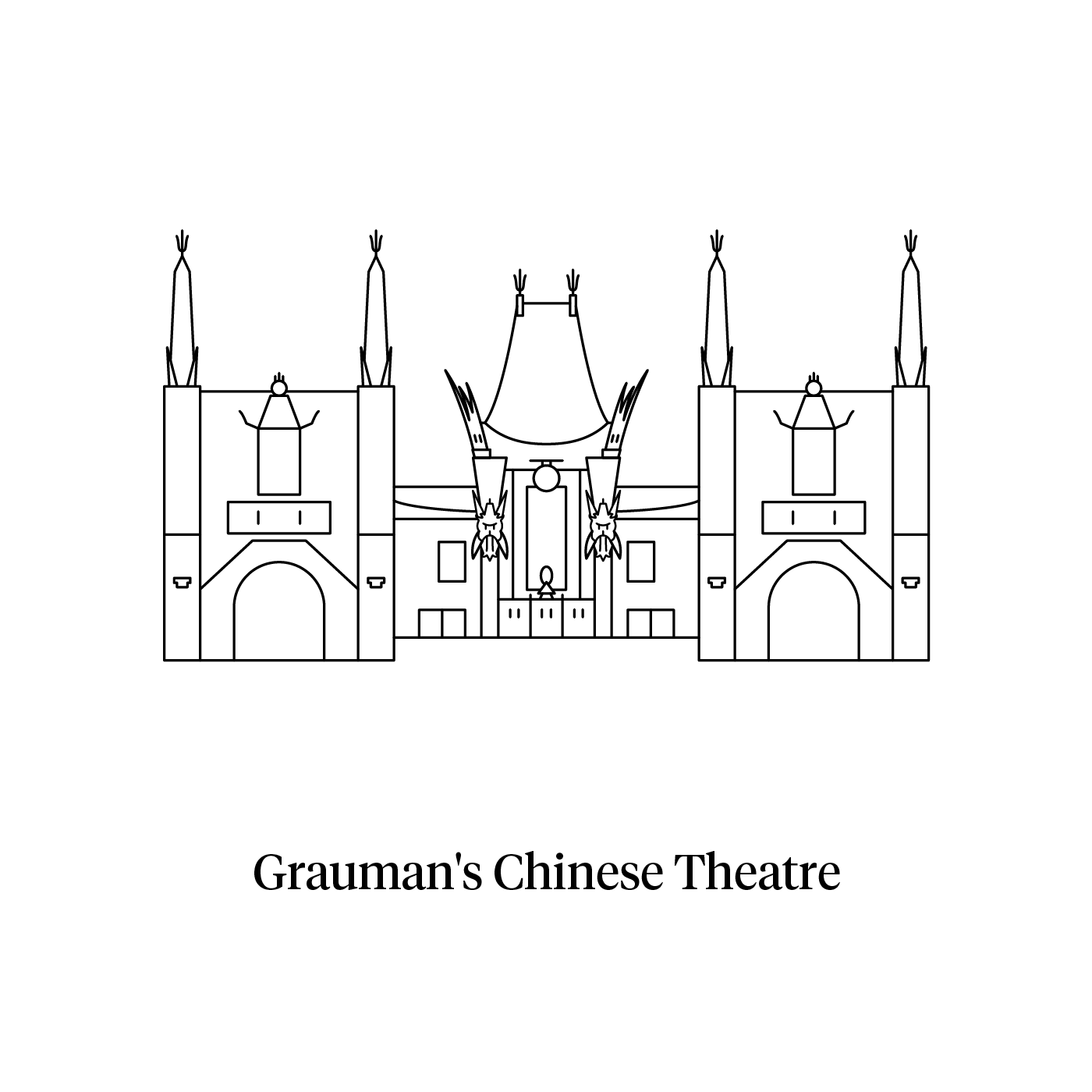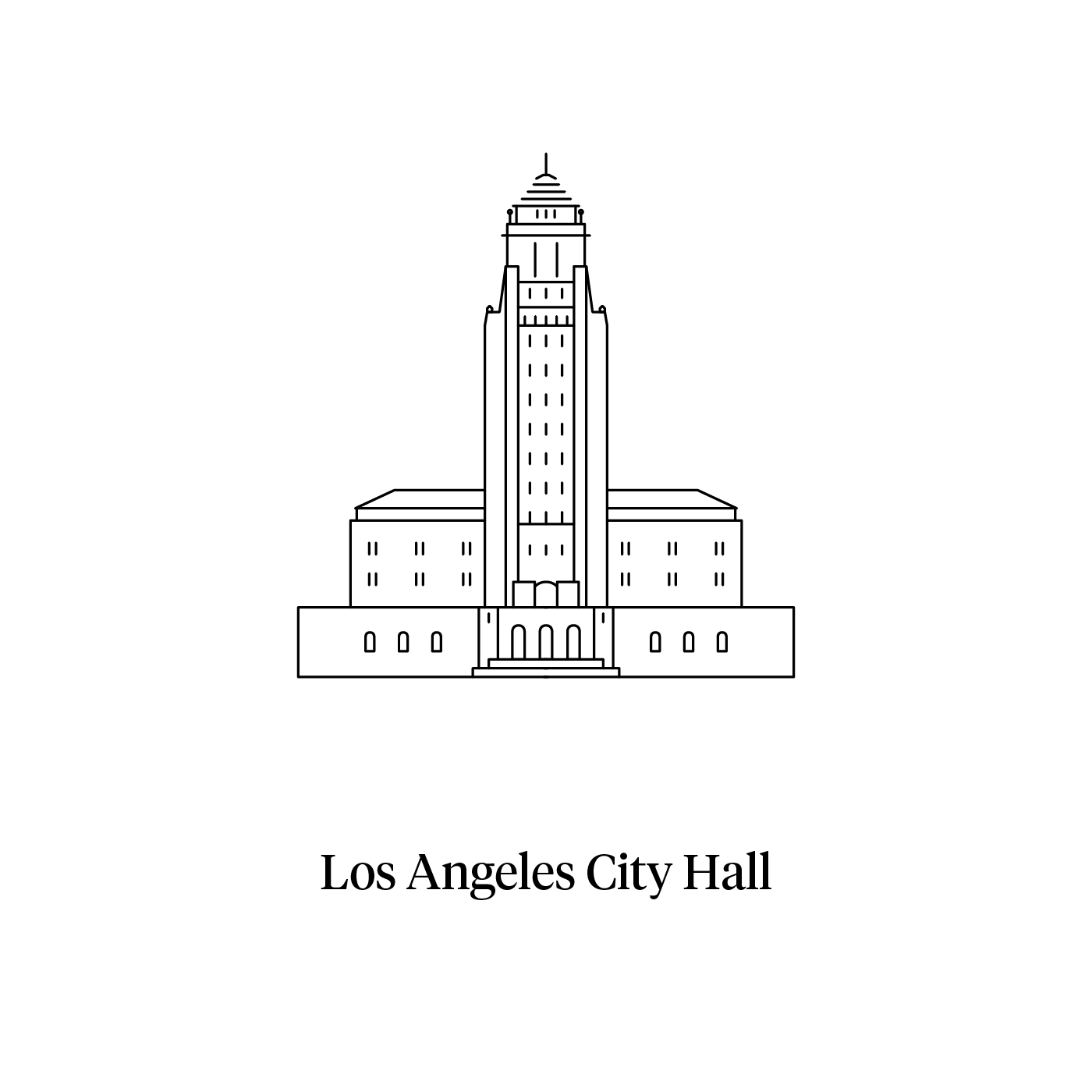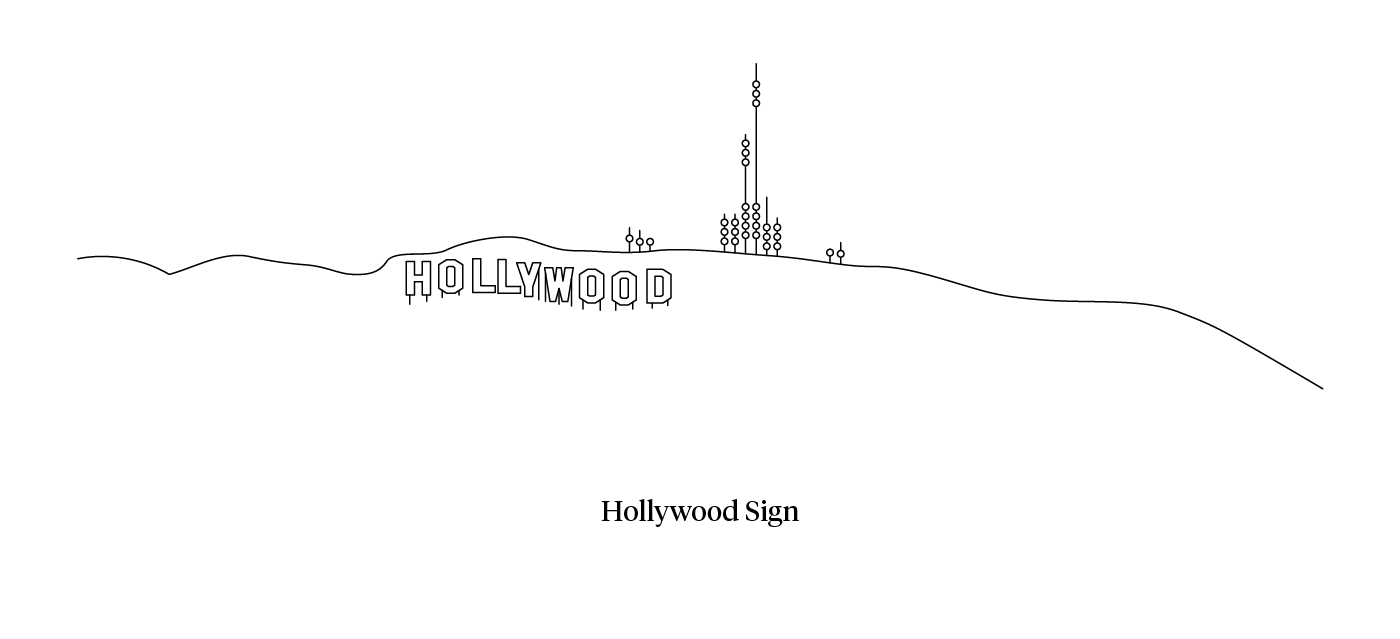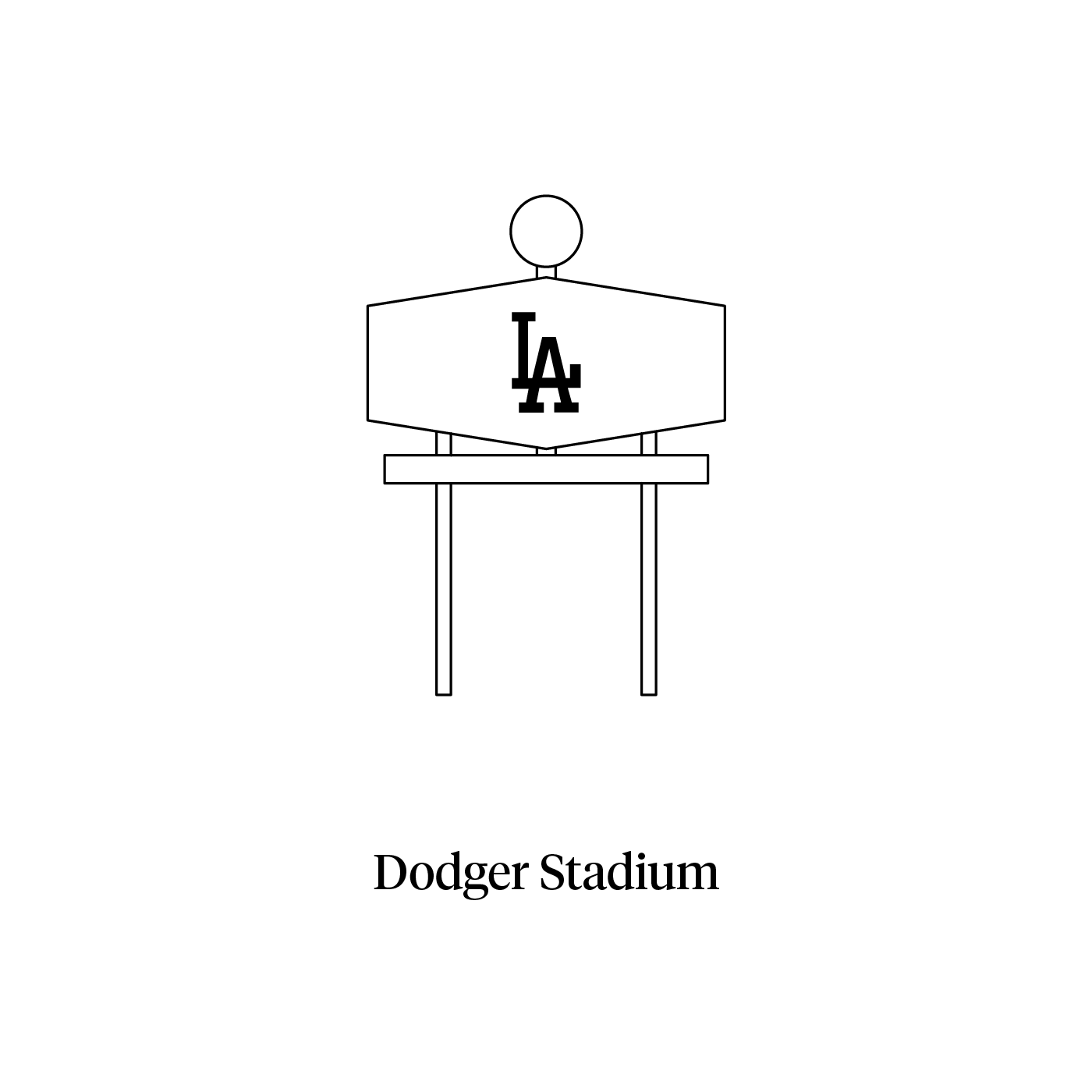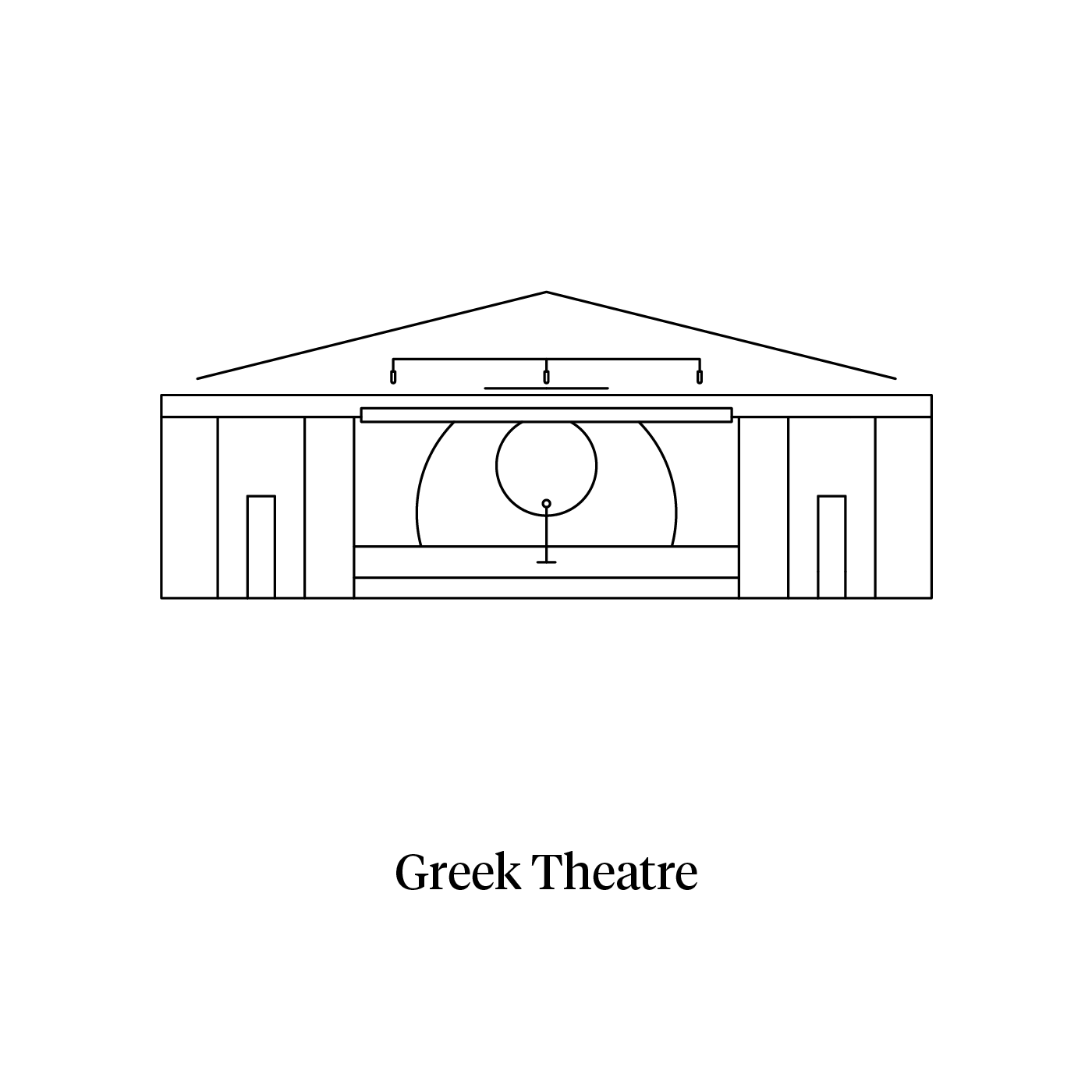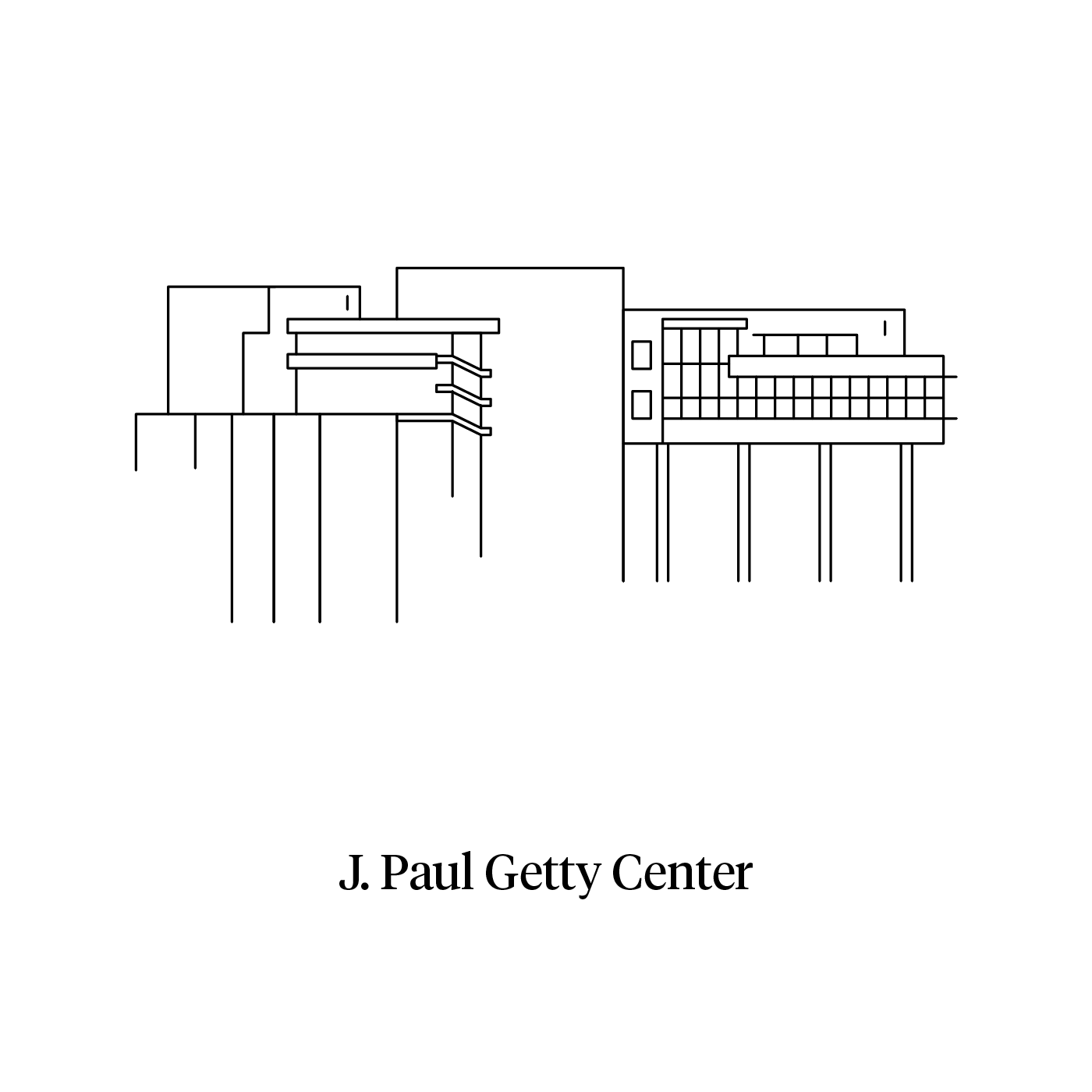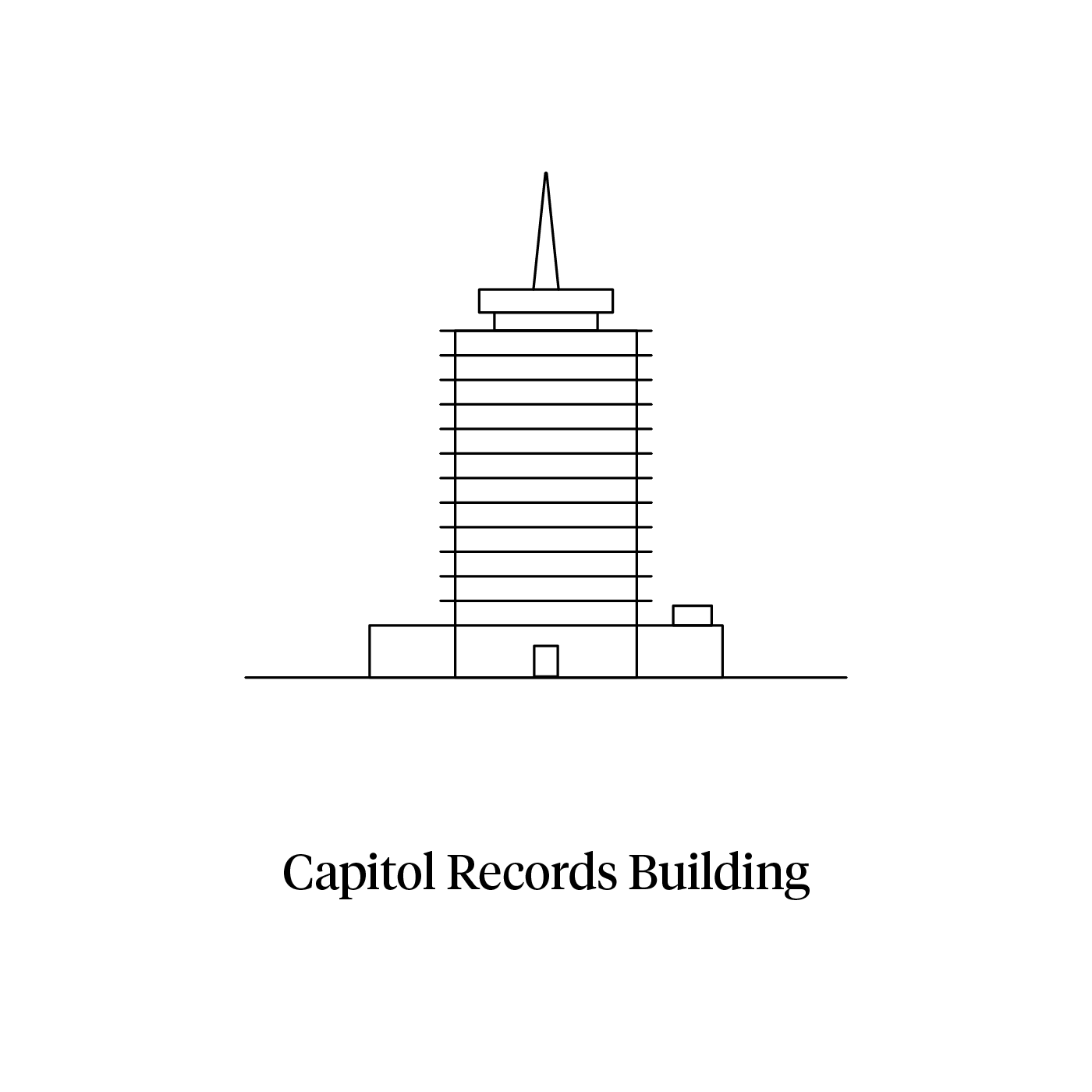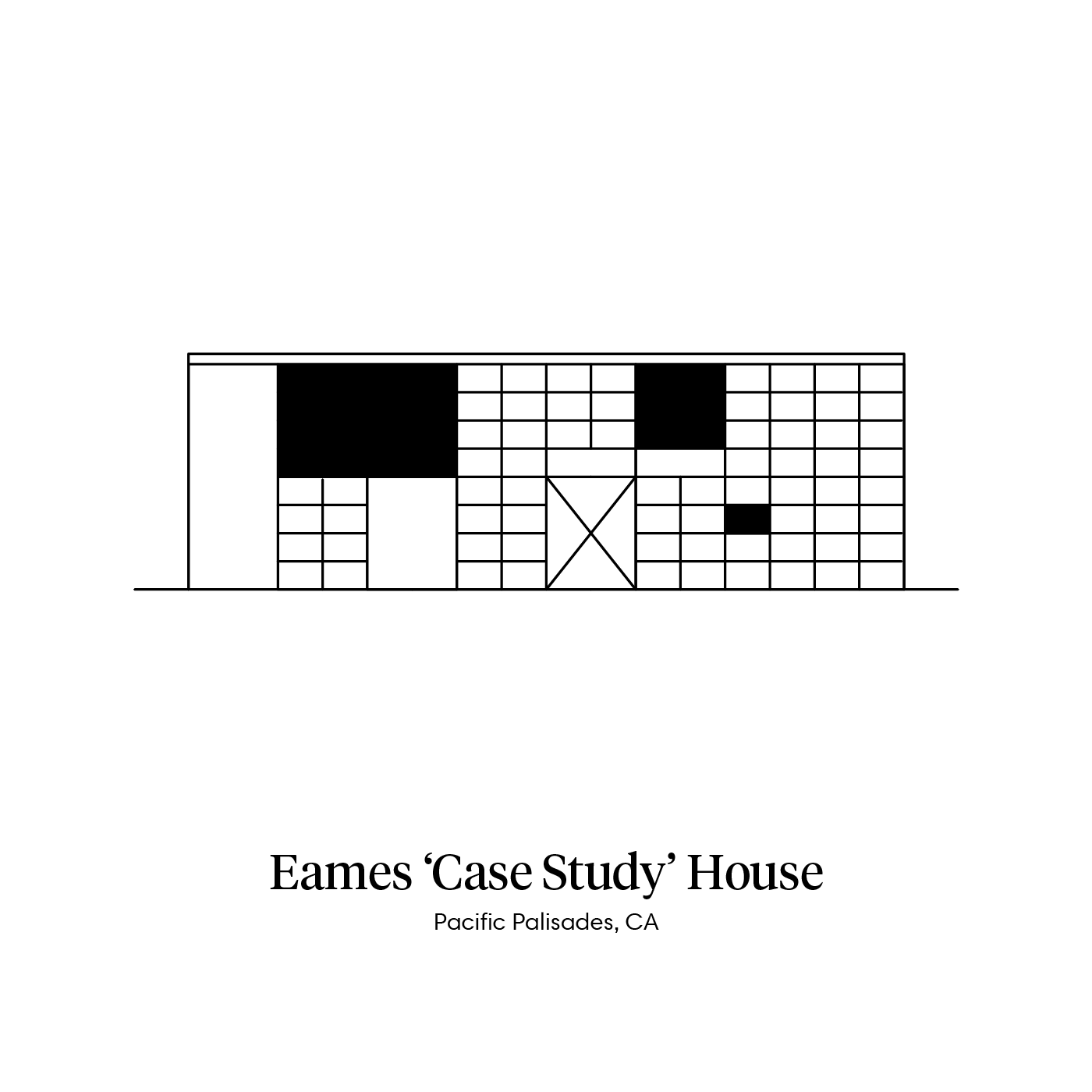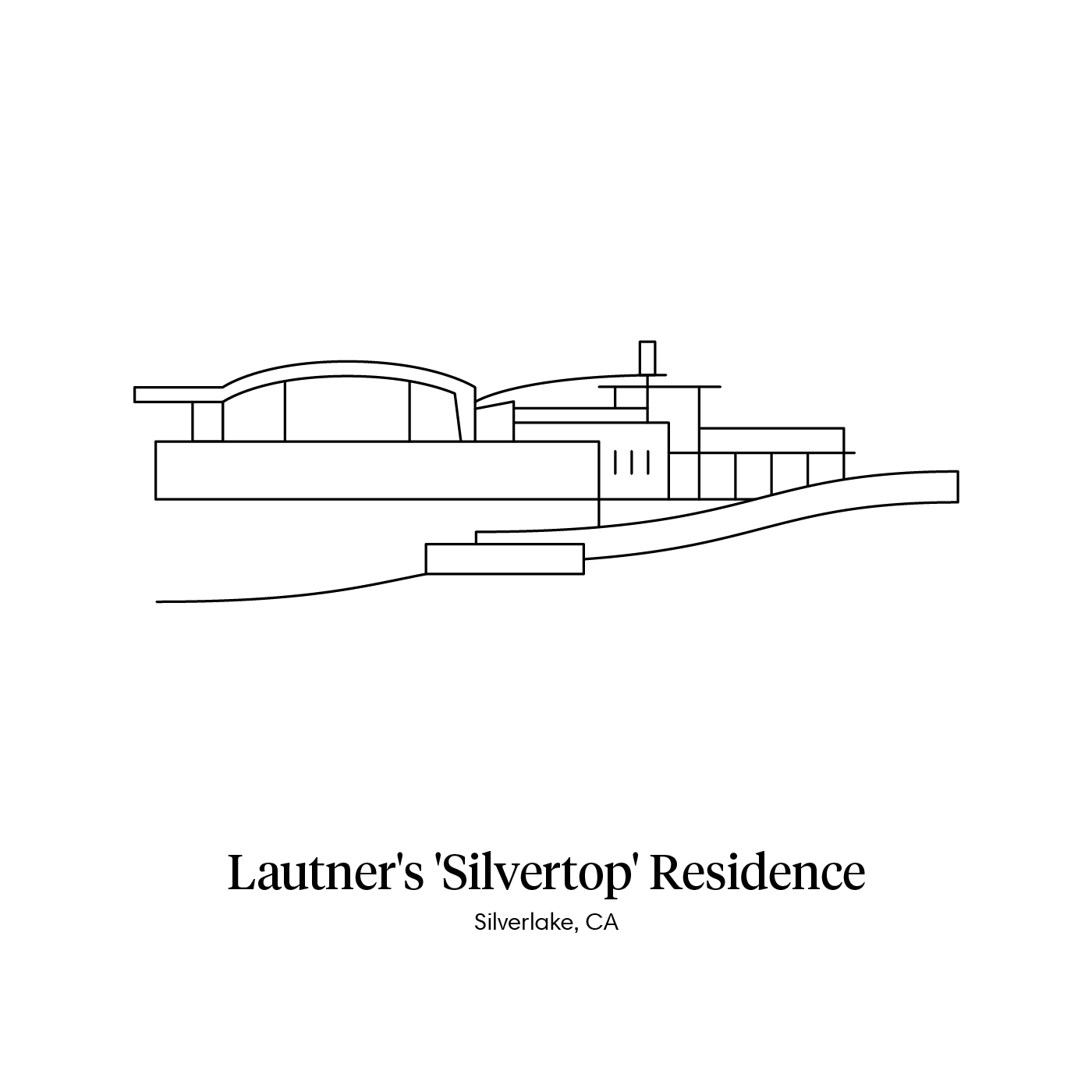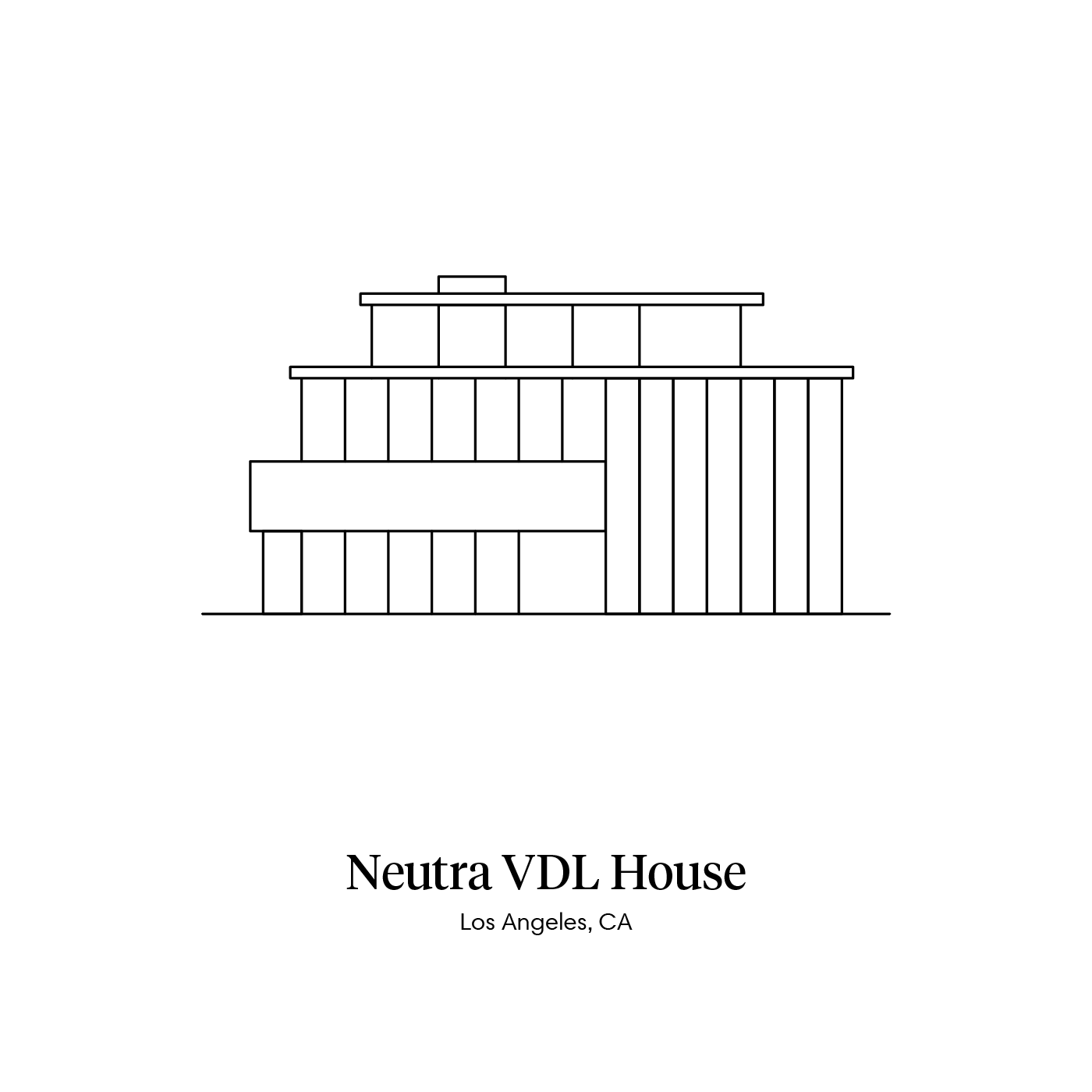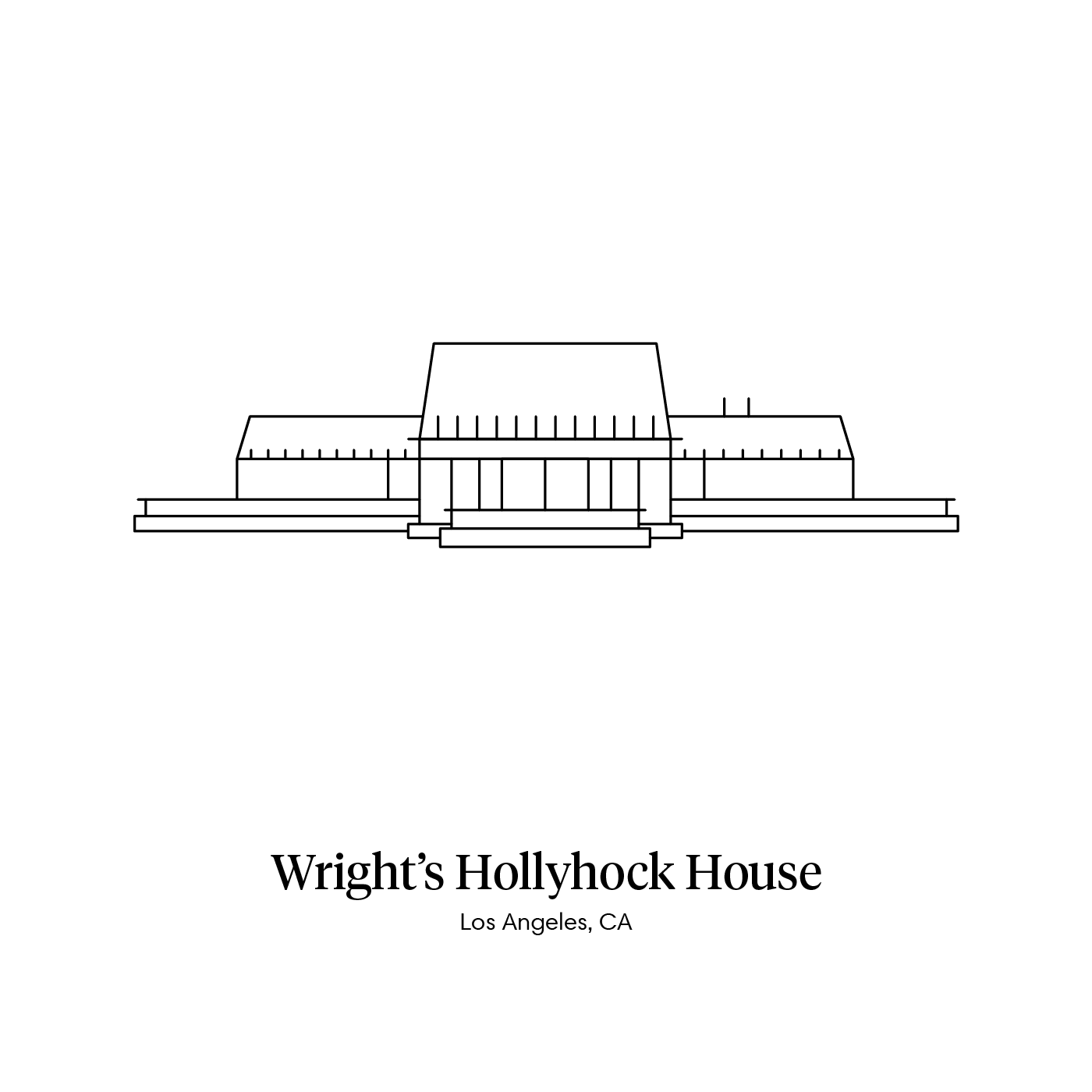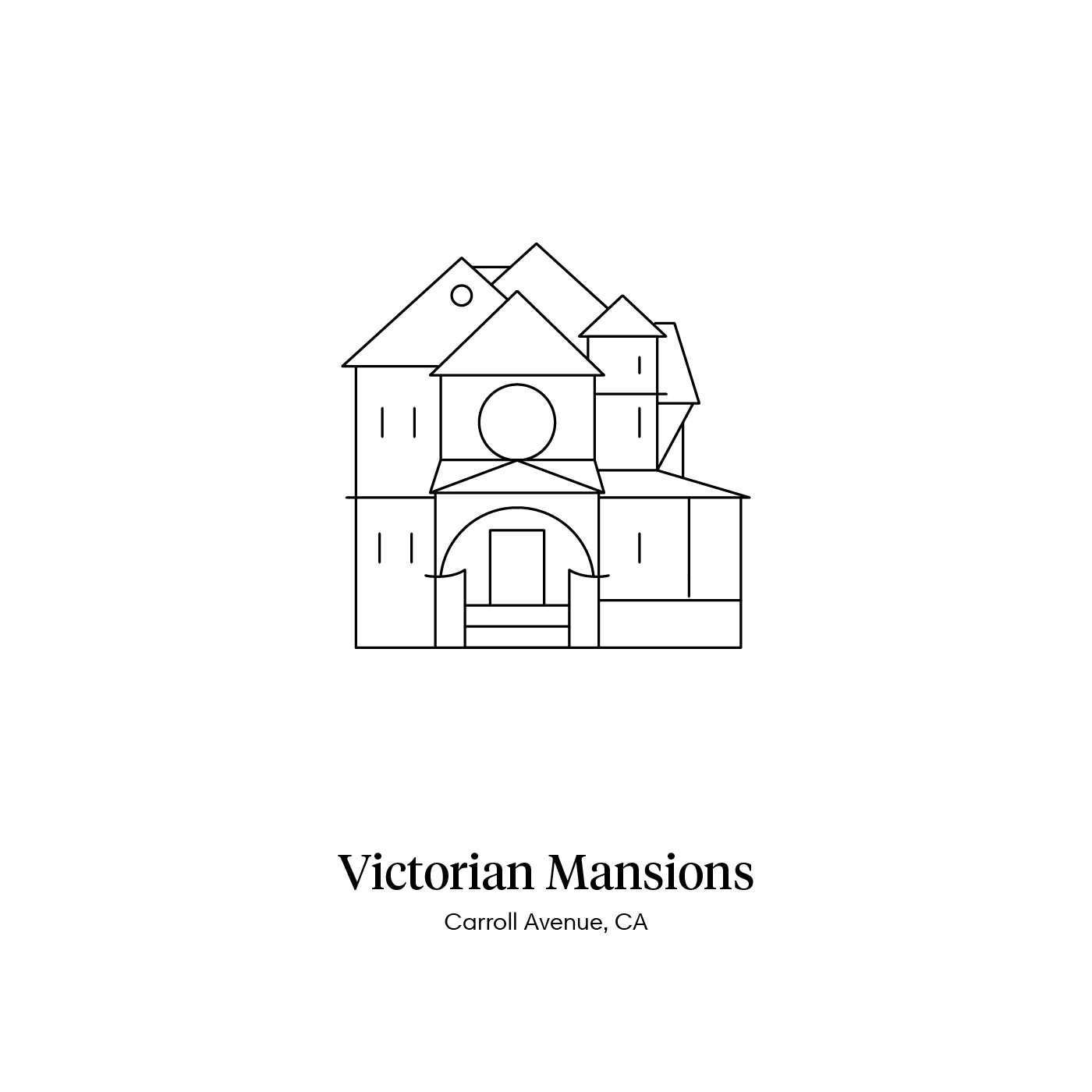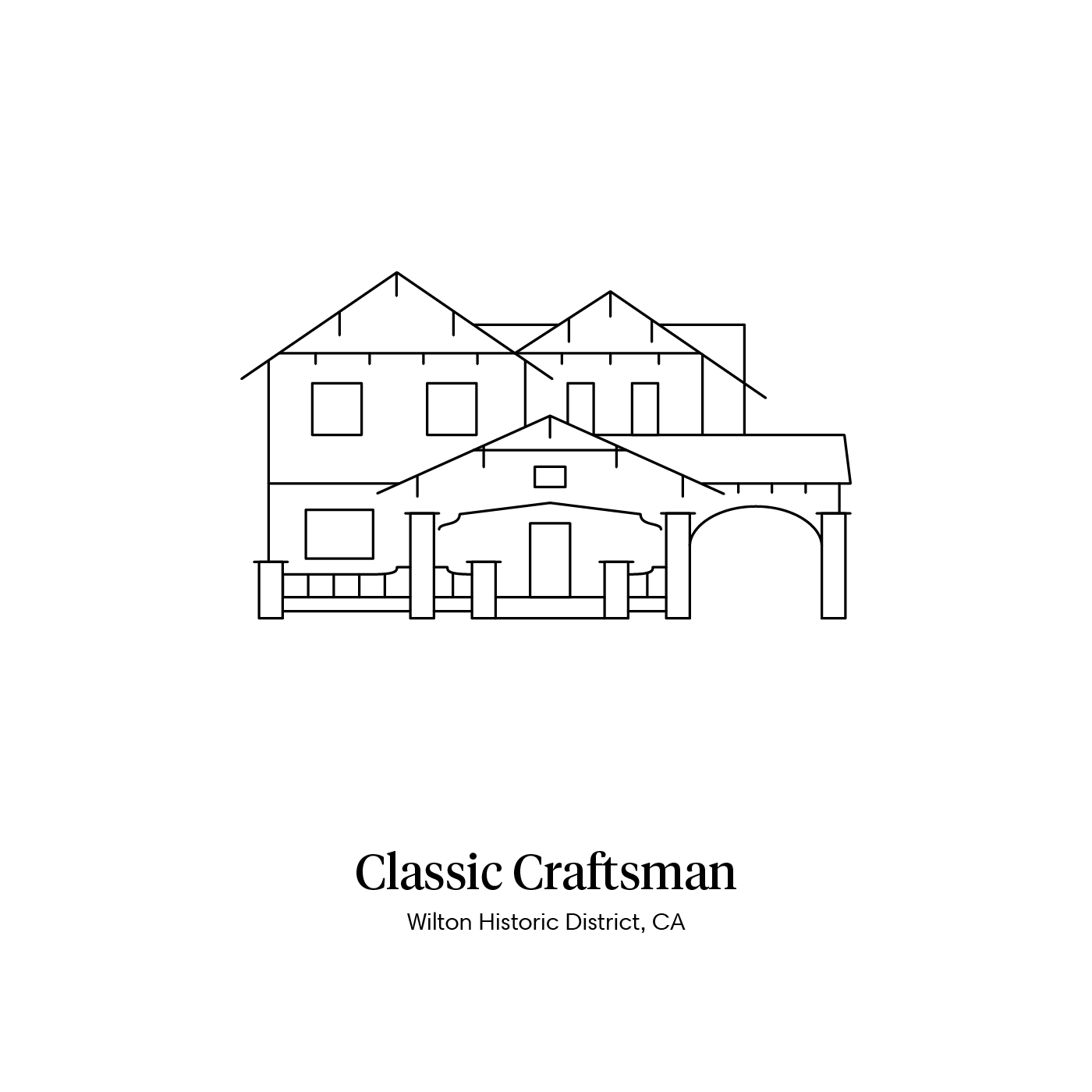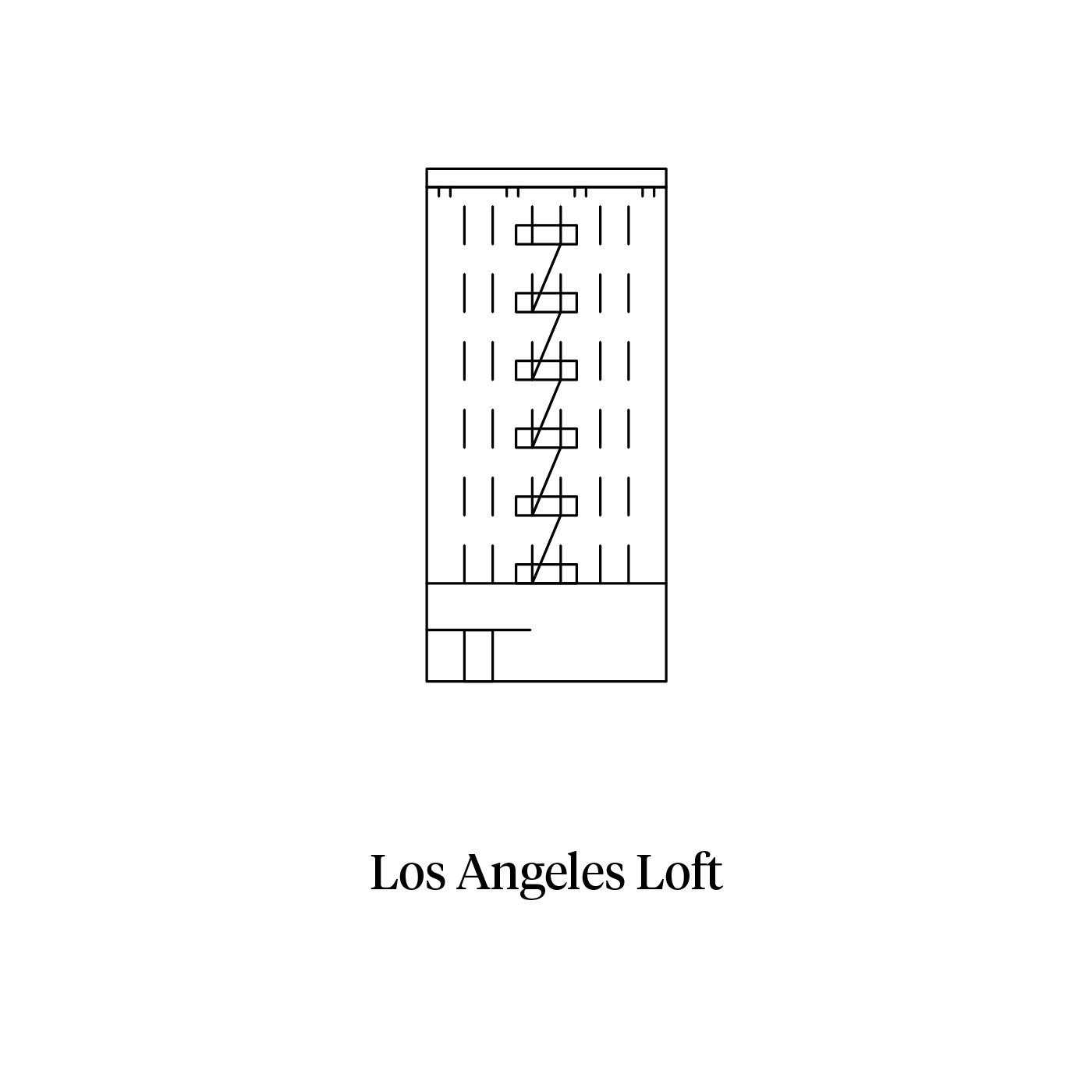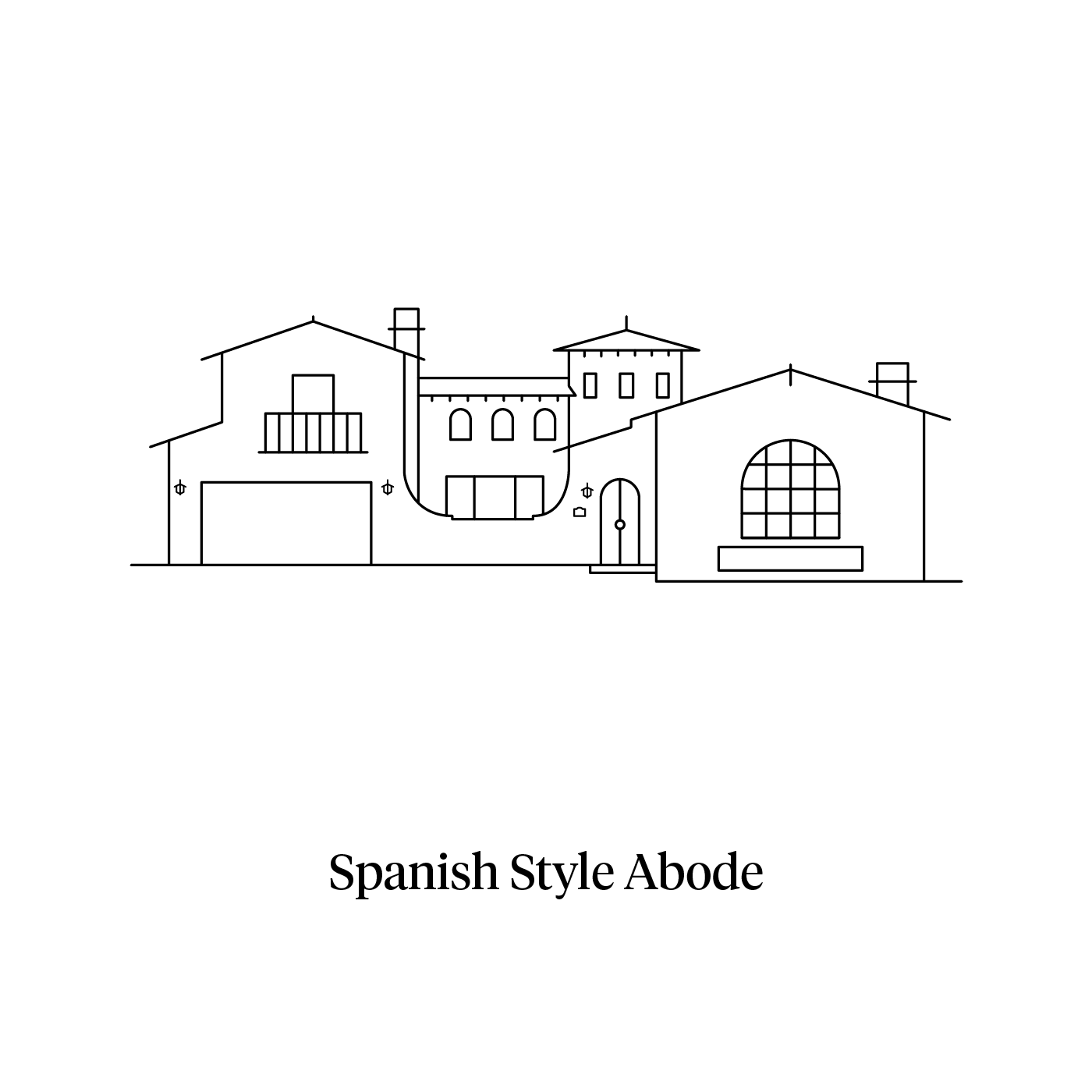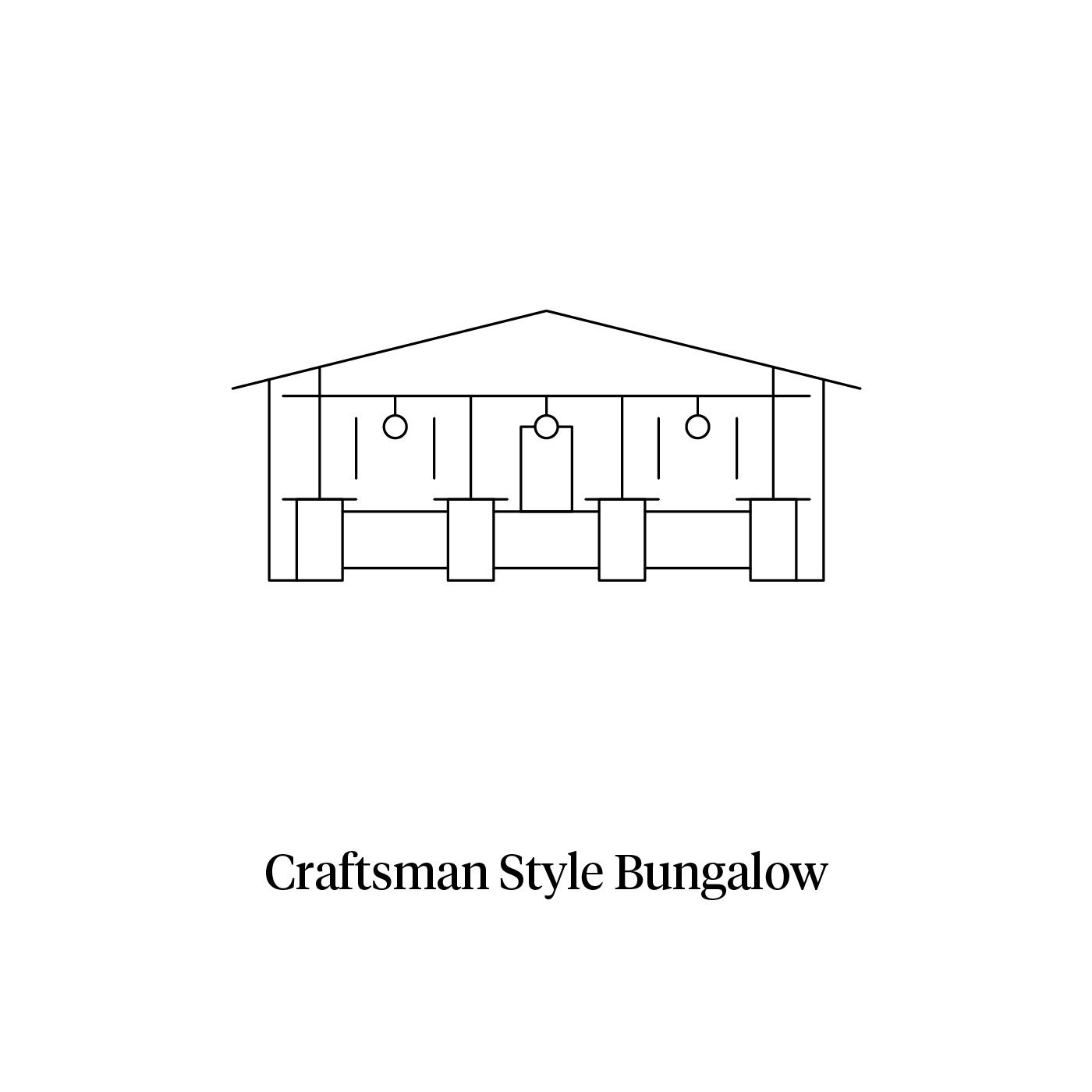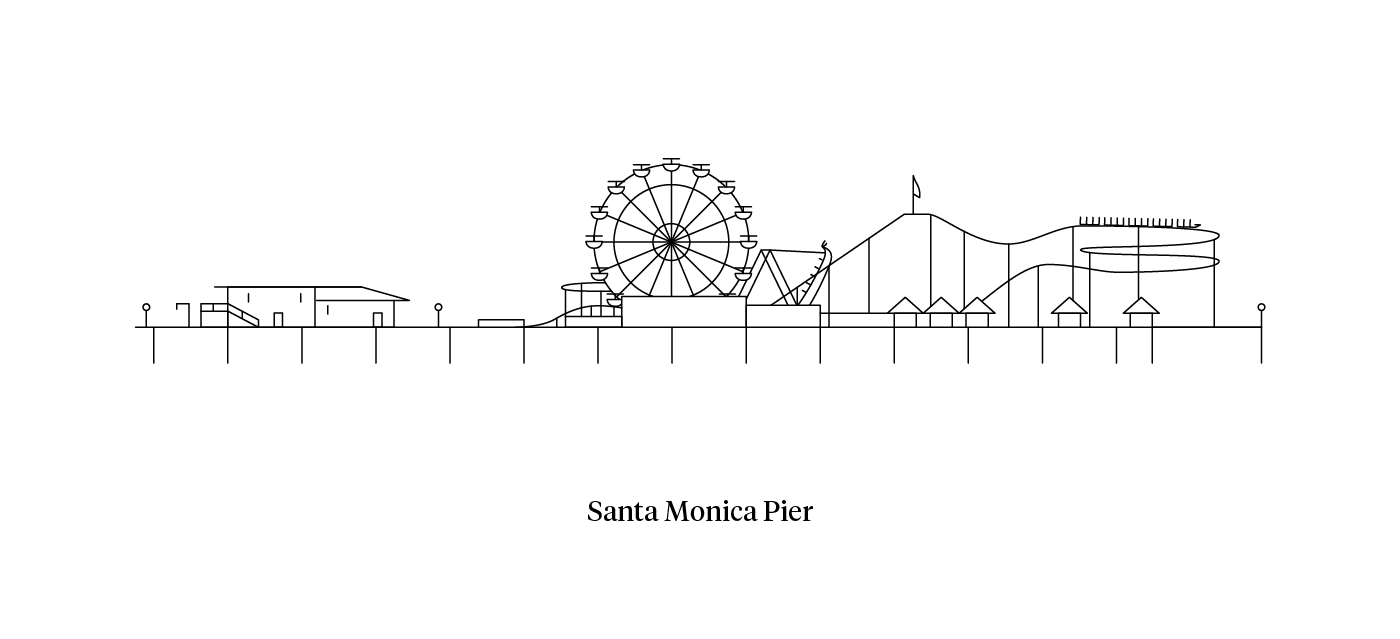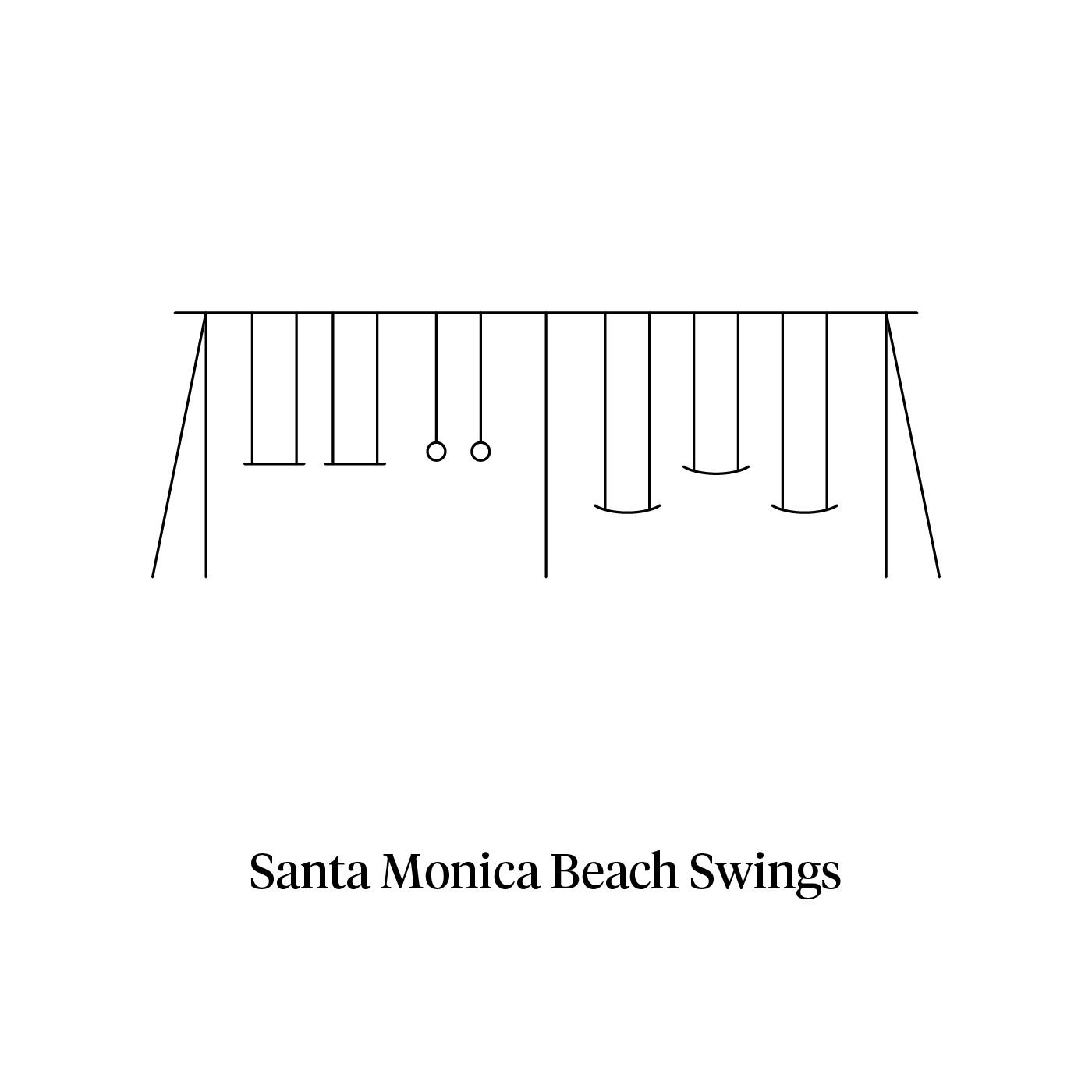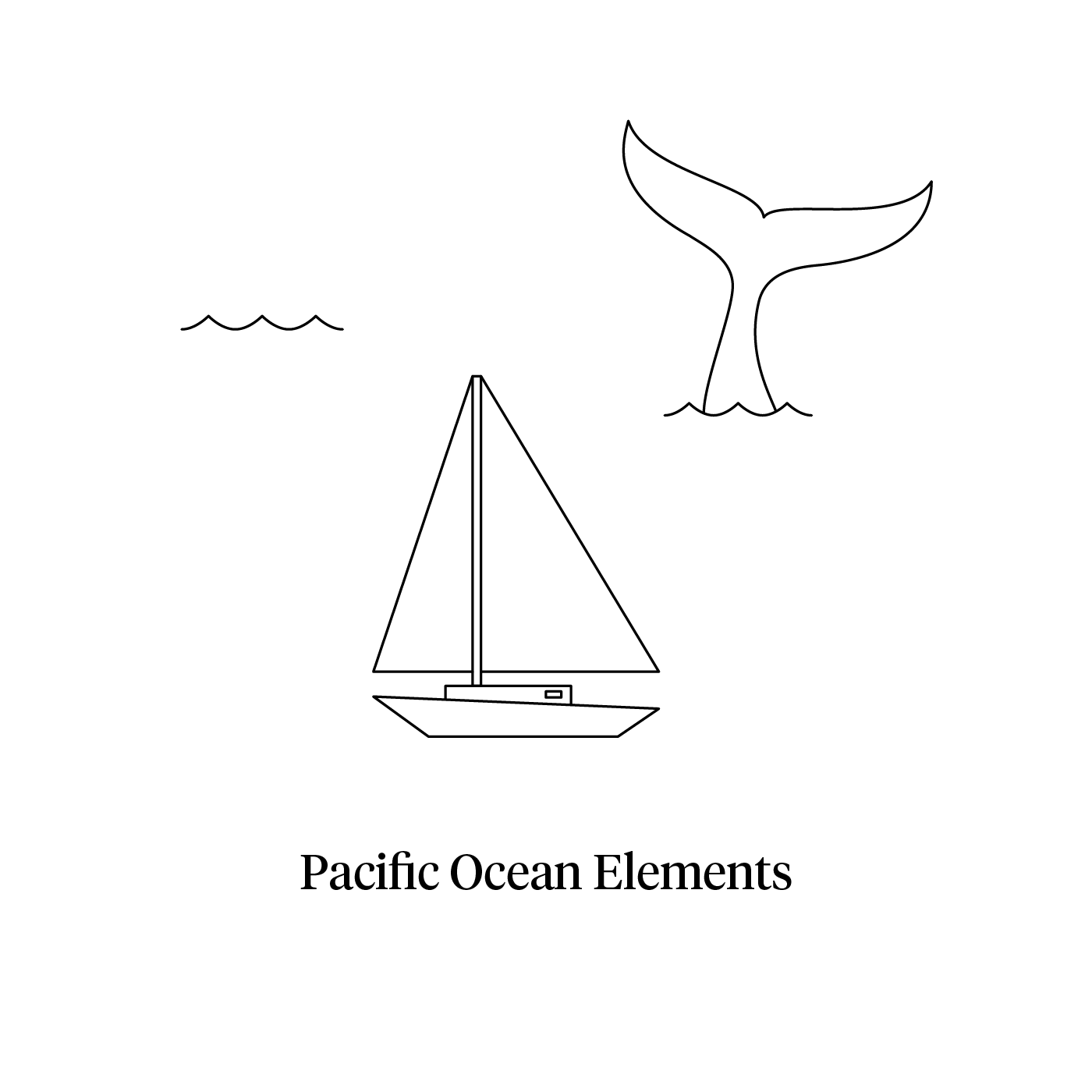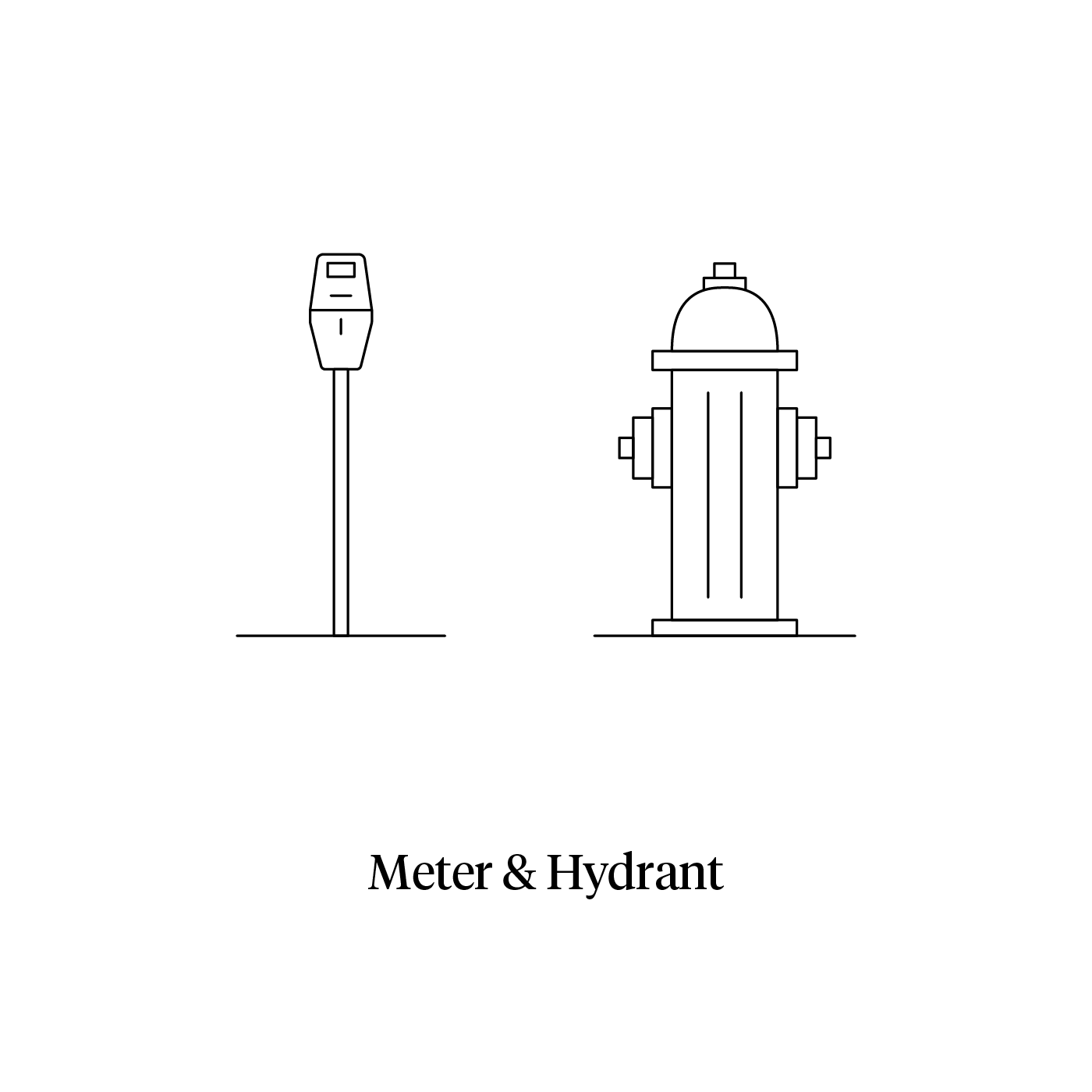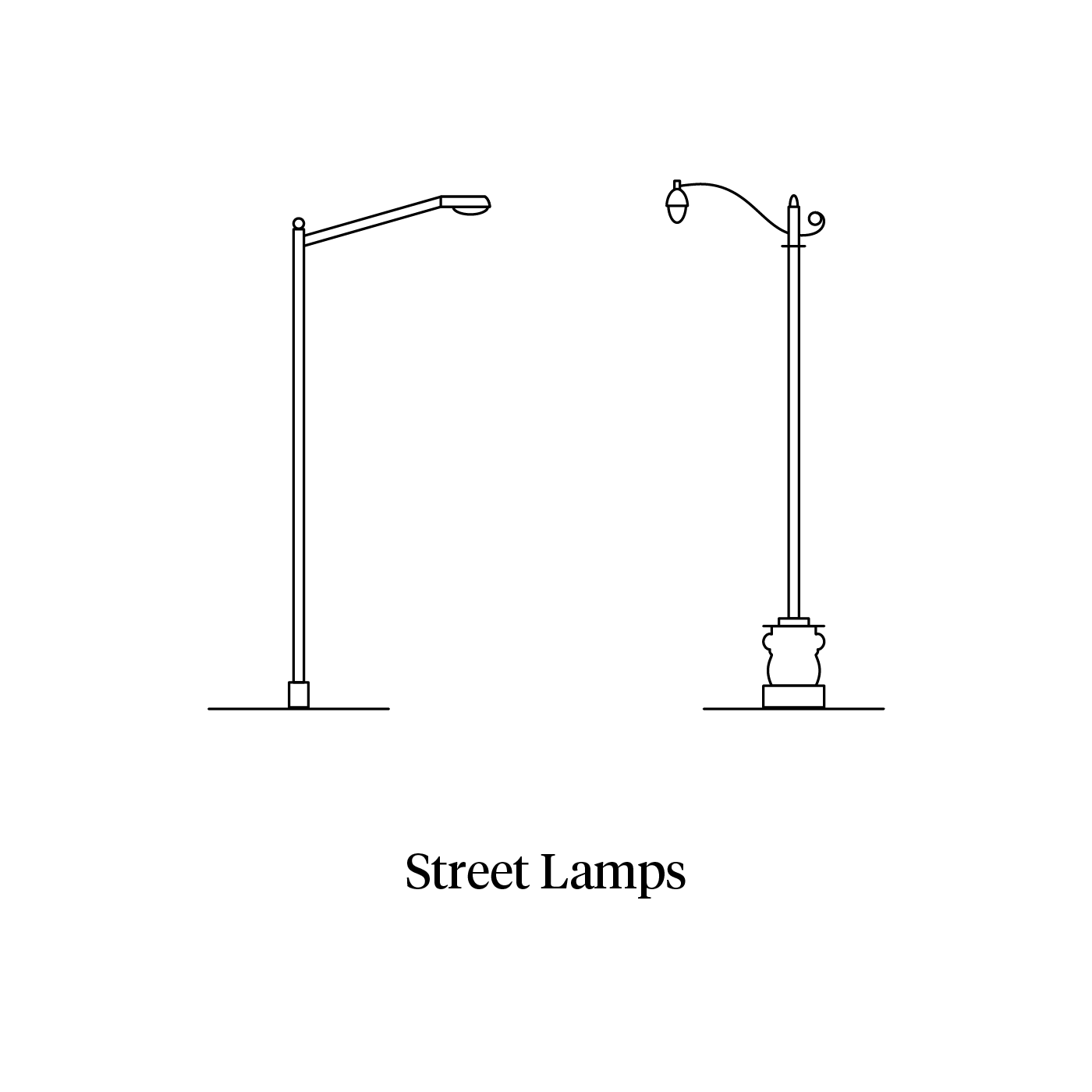 //
 Infographics/Mailers, Email Blast, Web Banner 
//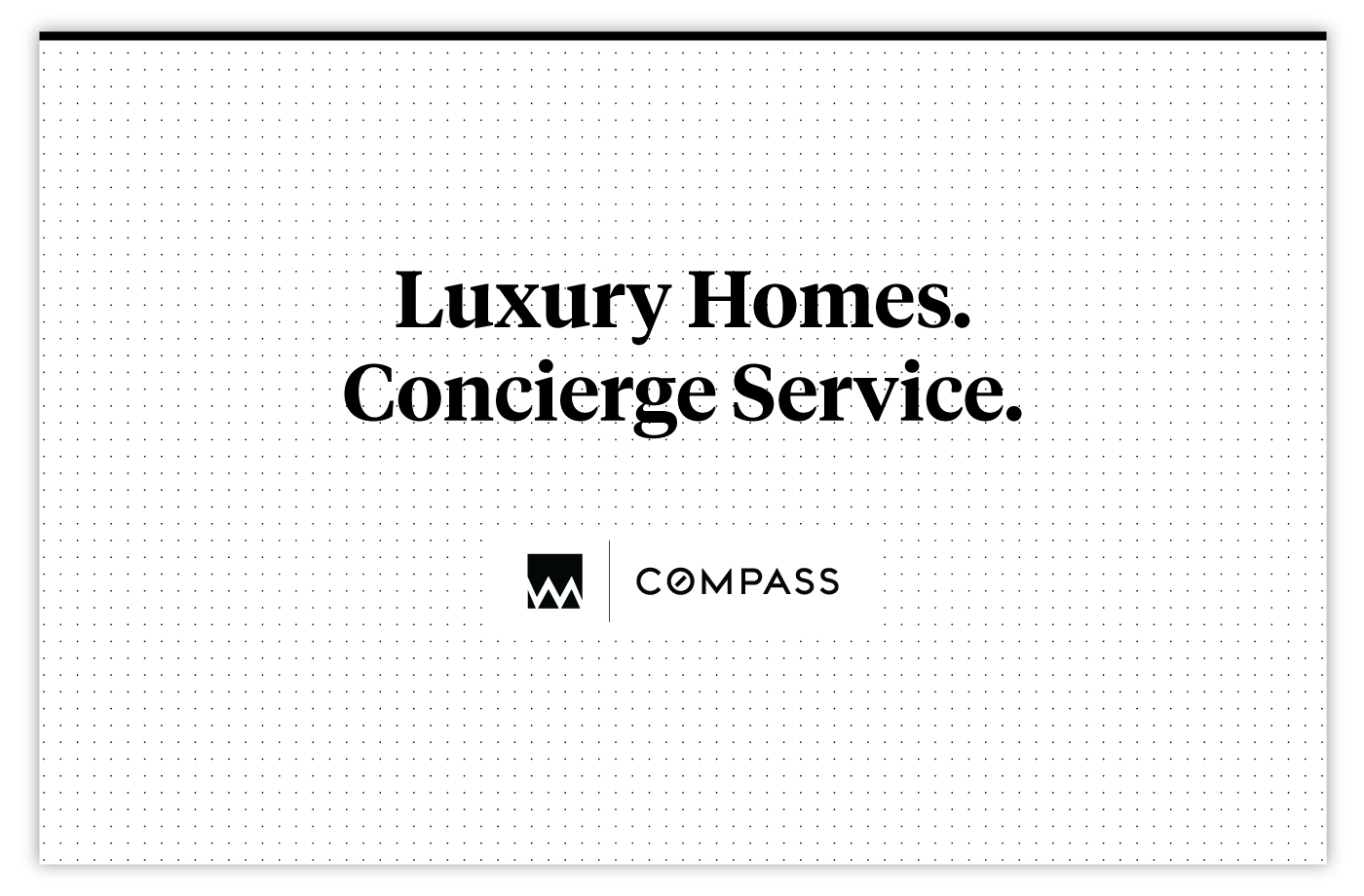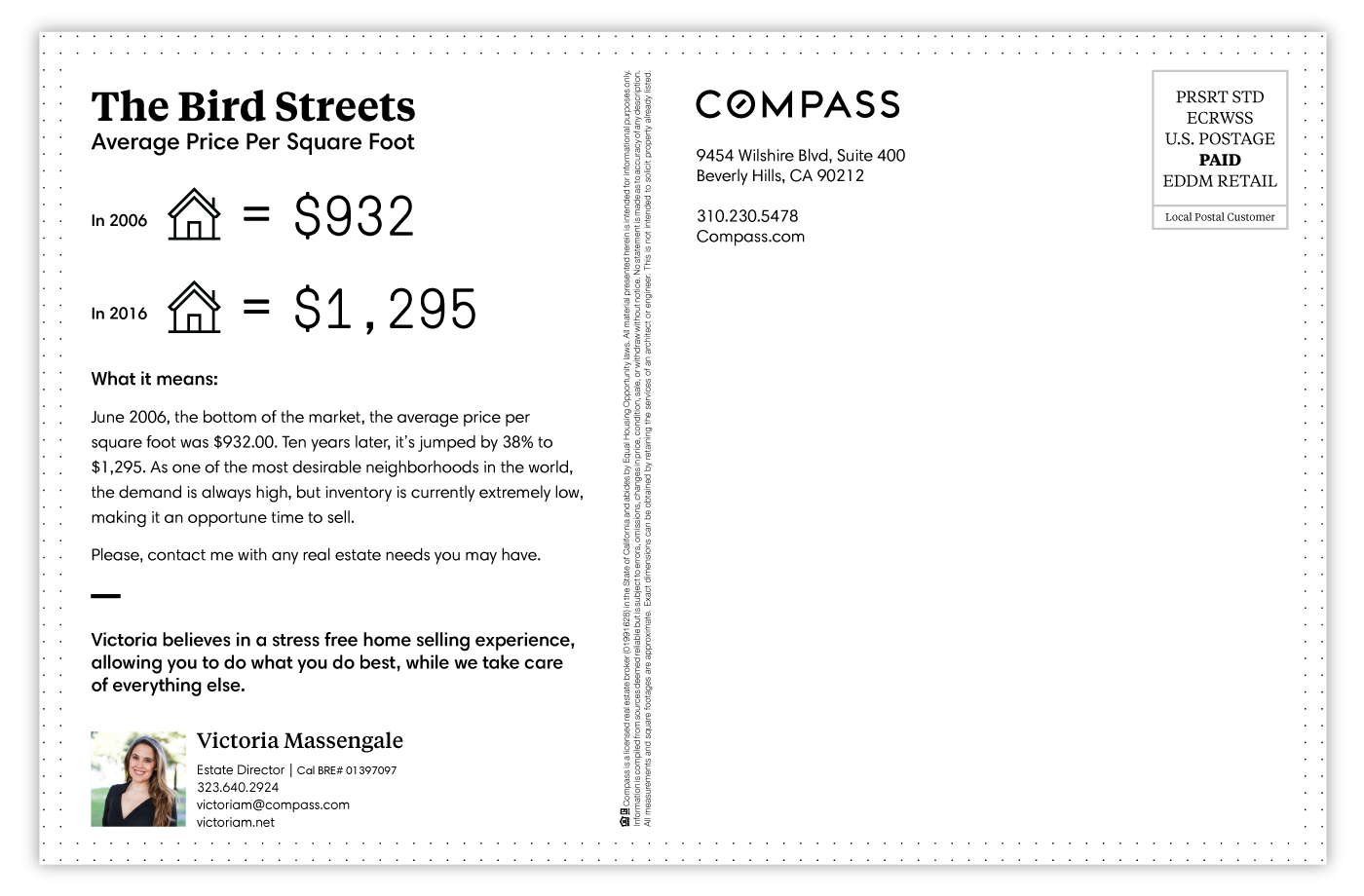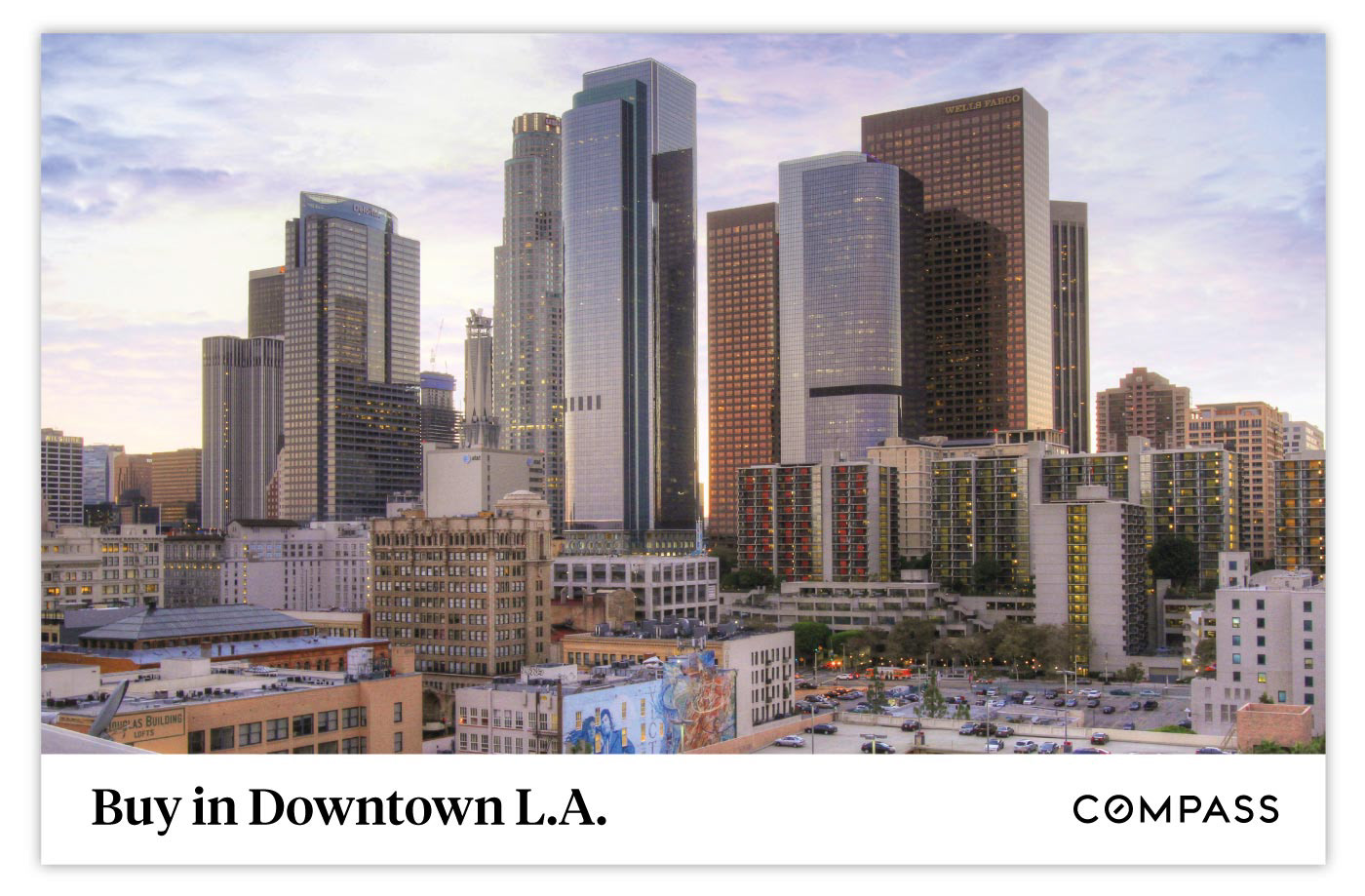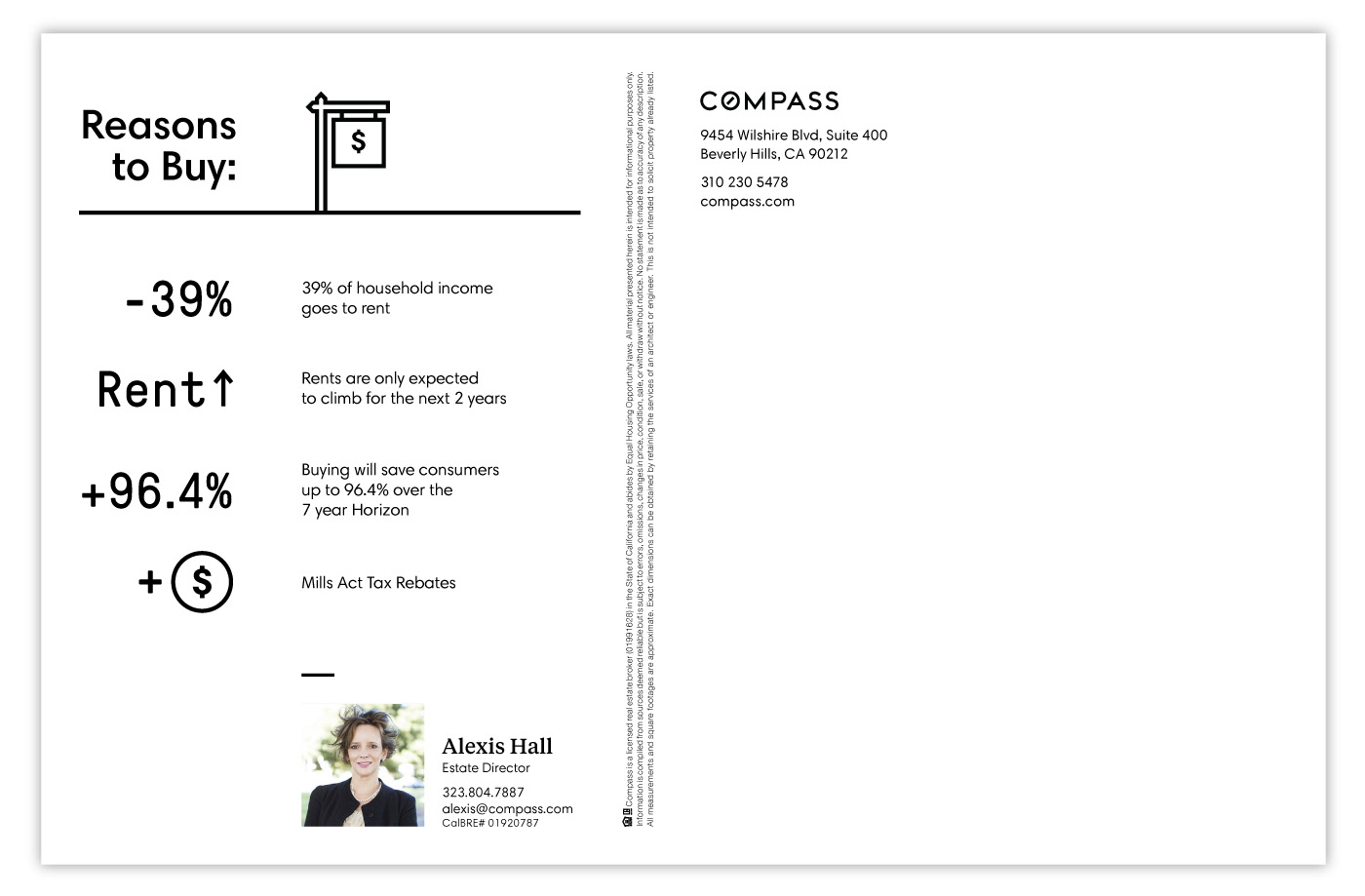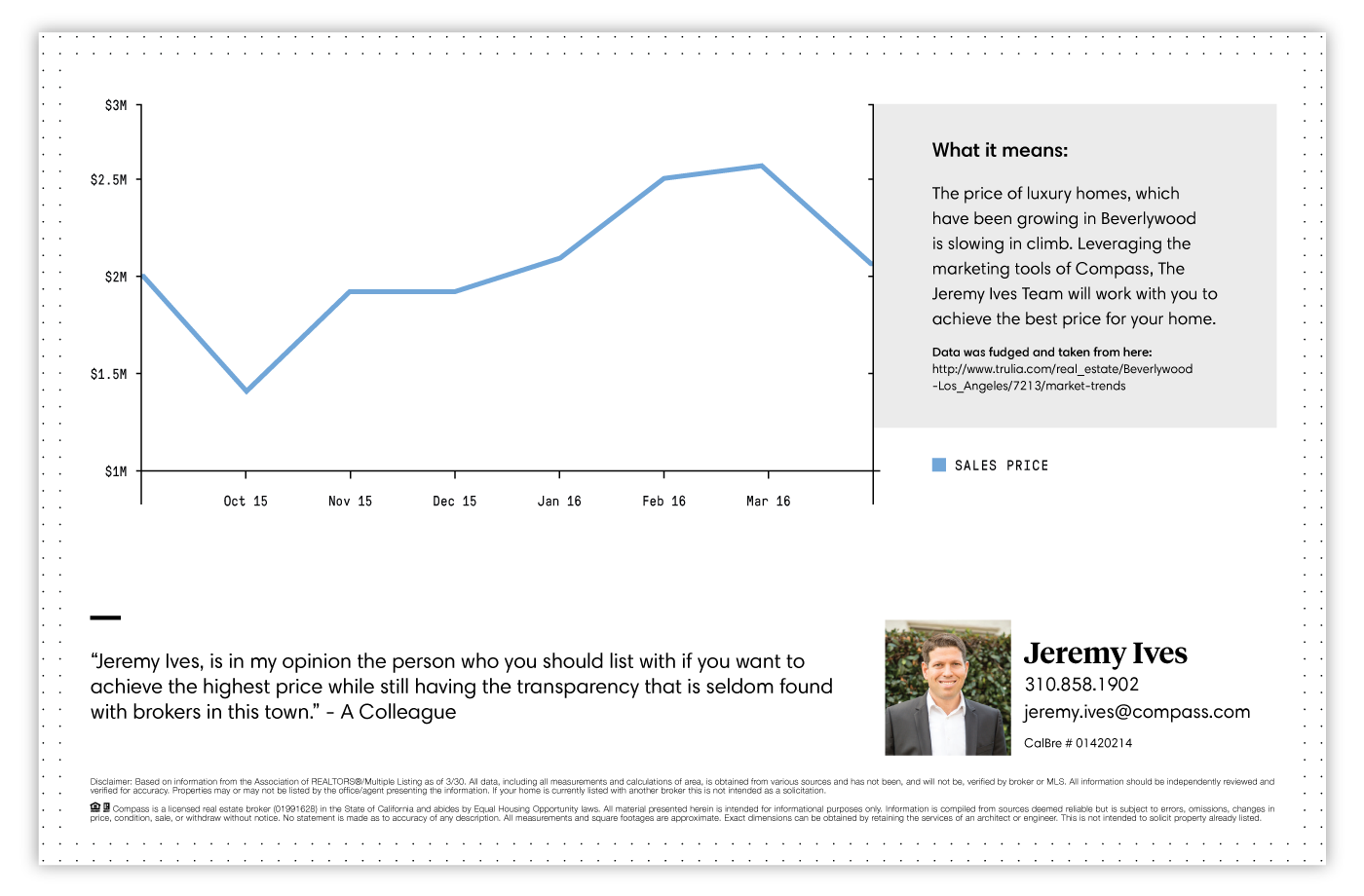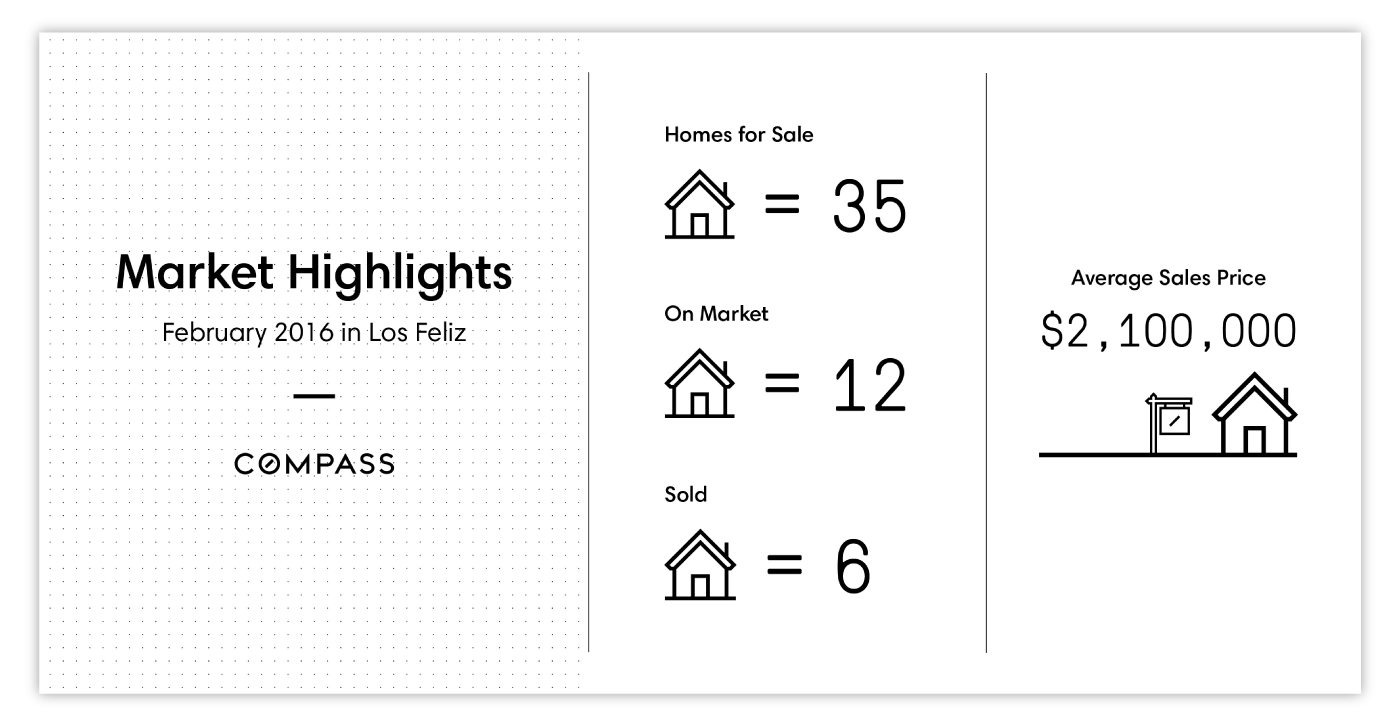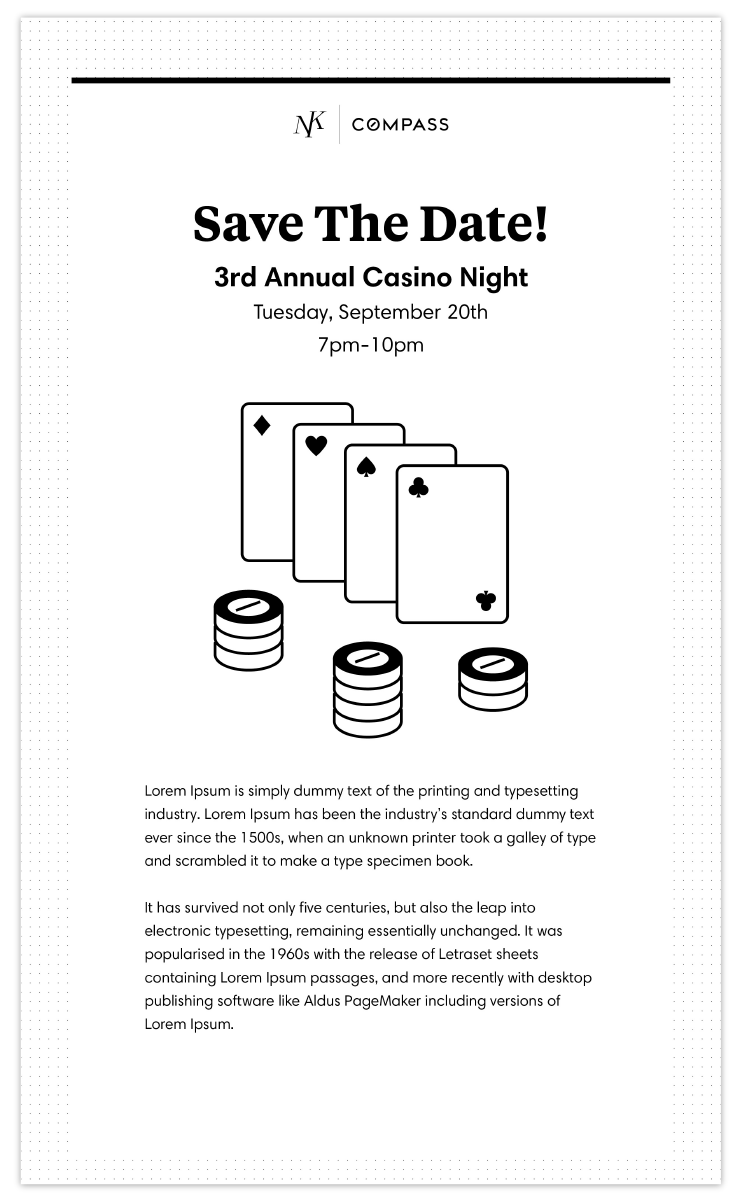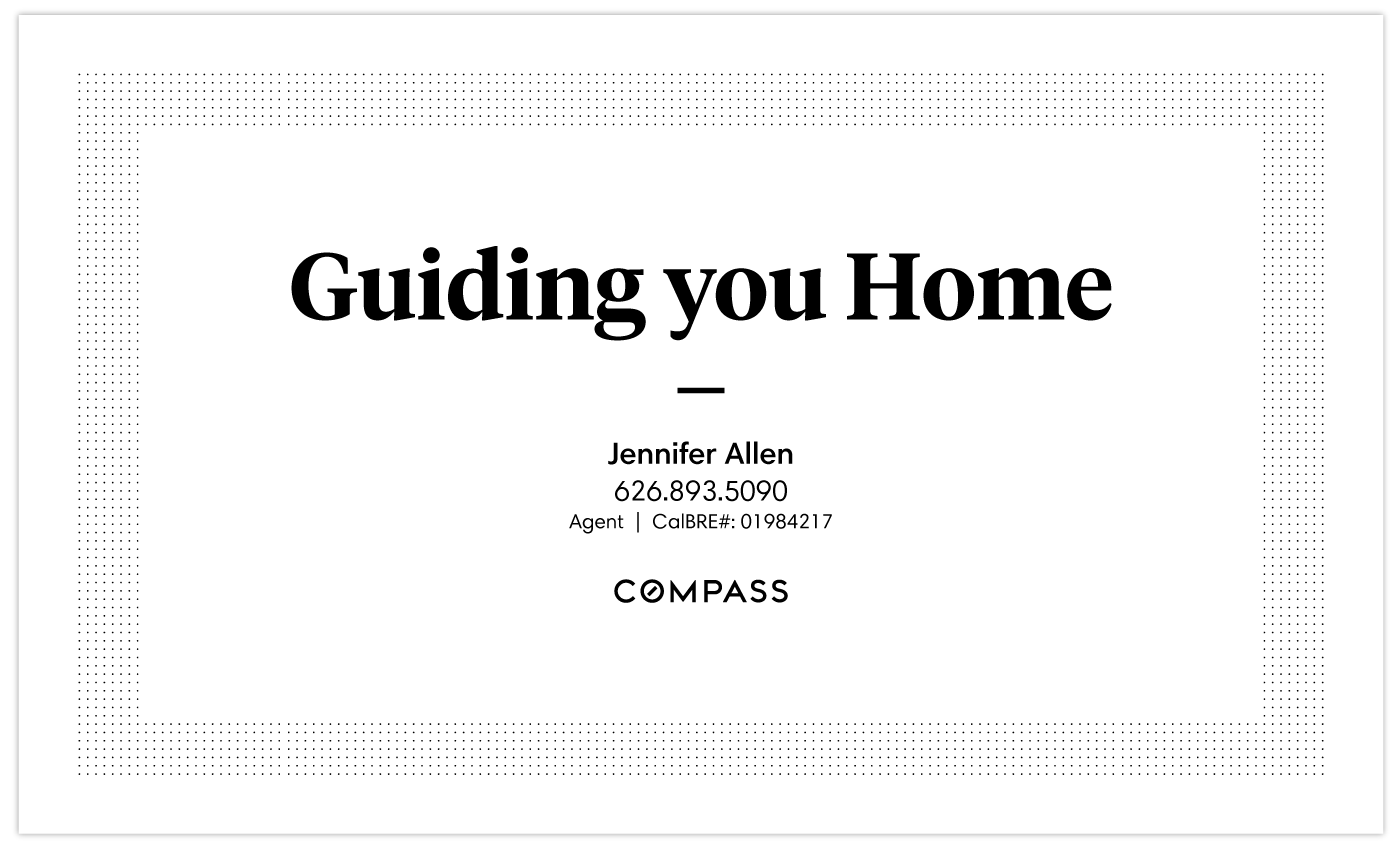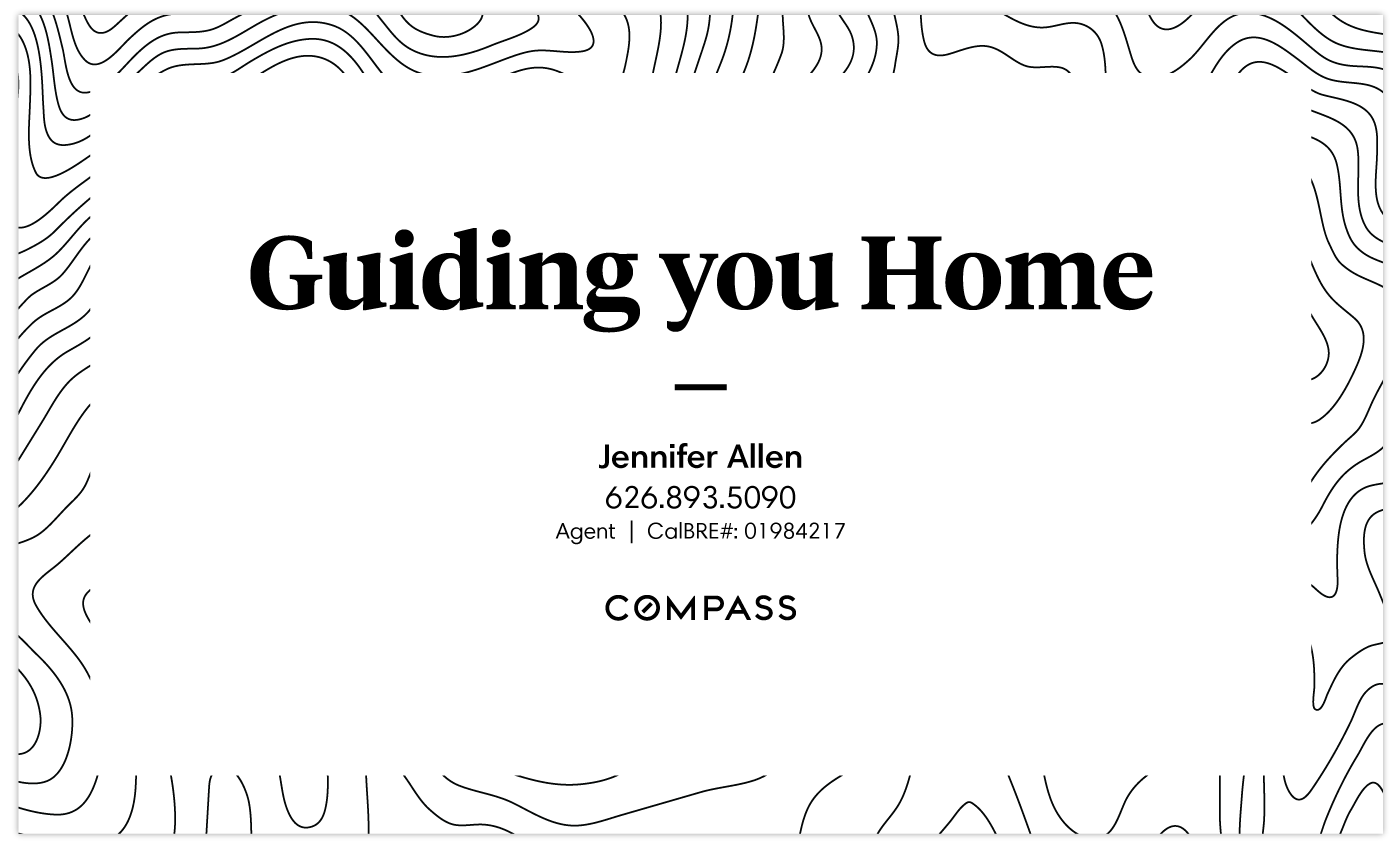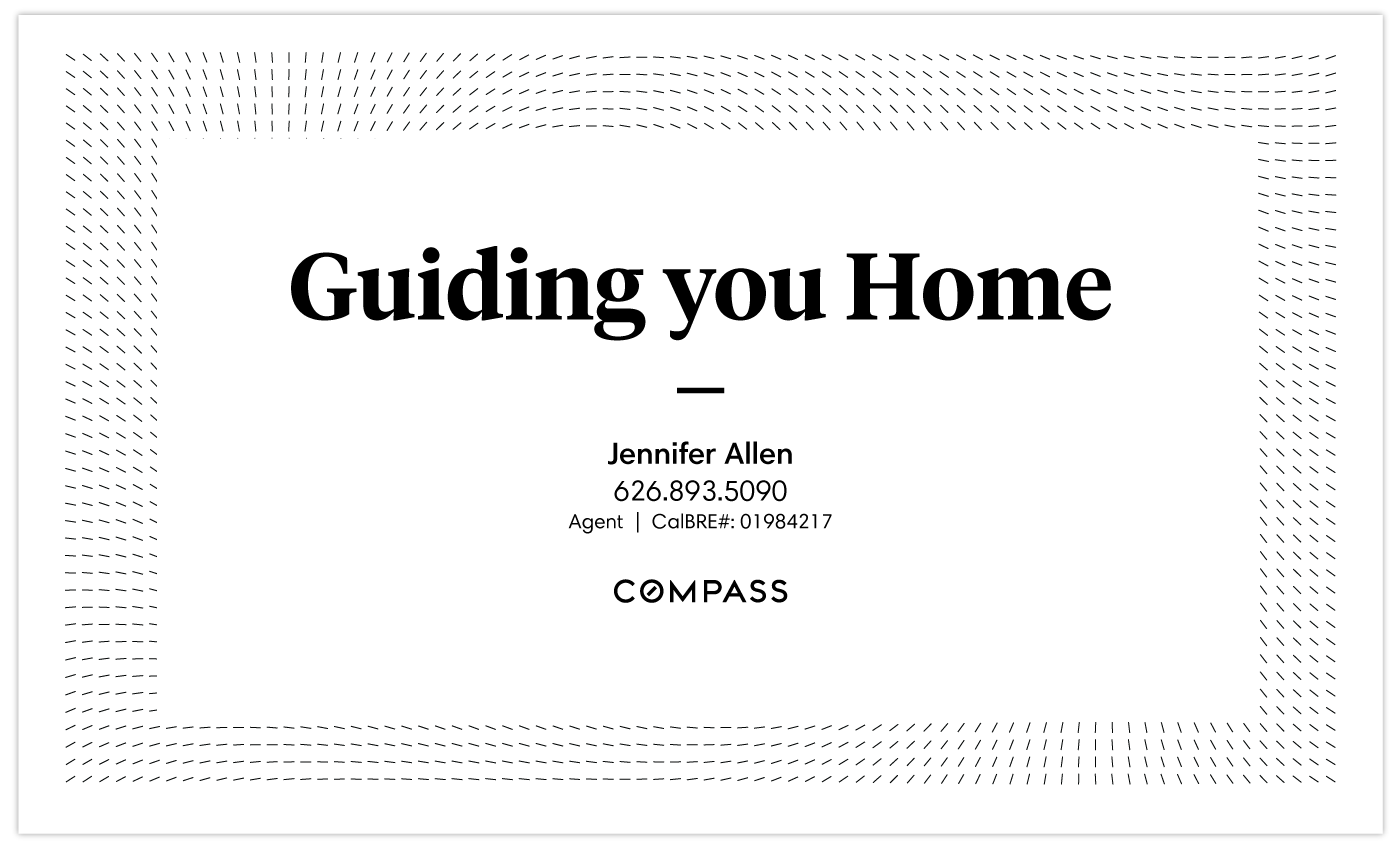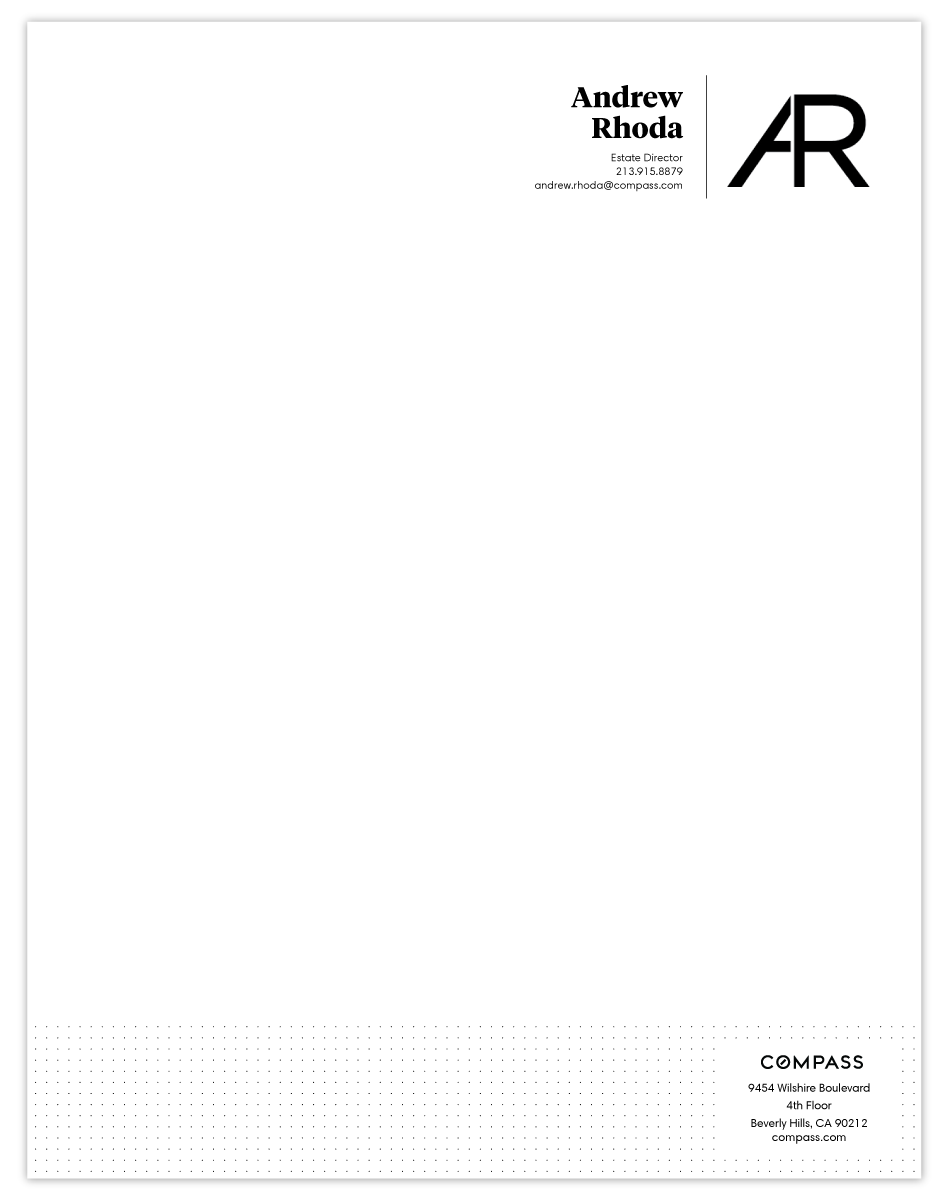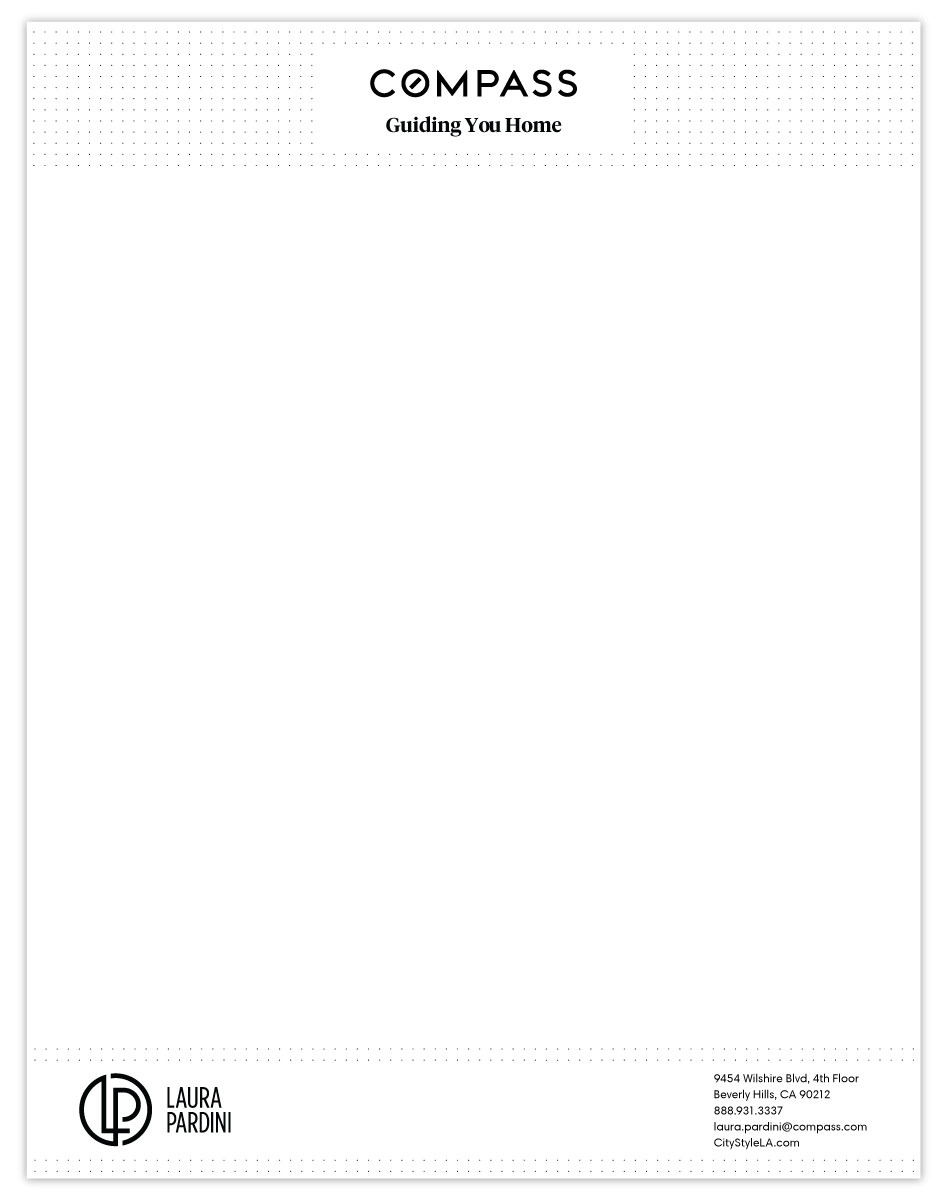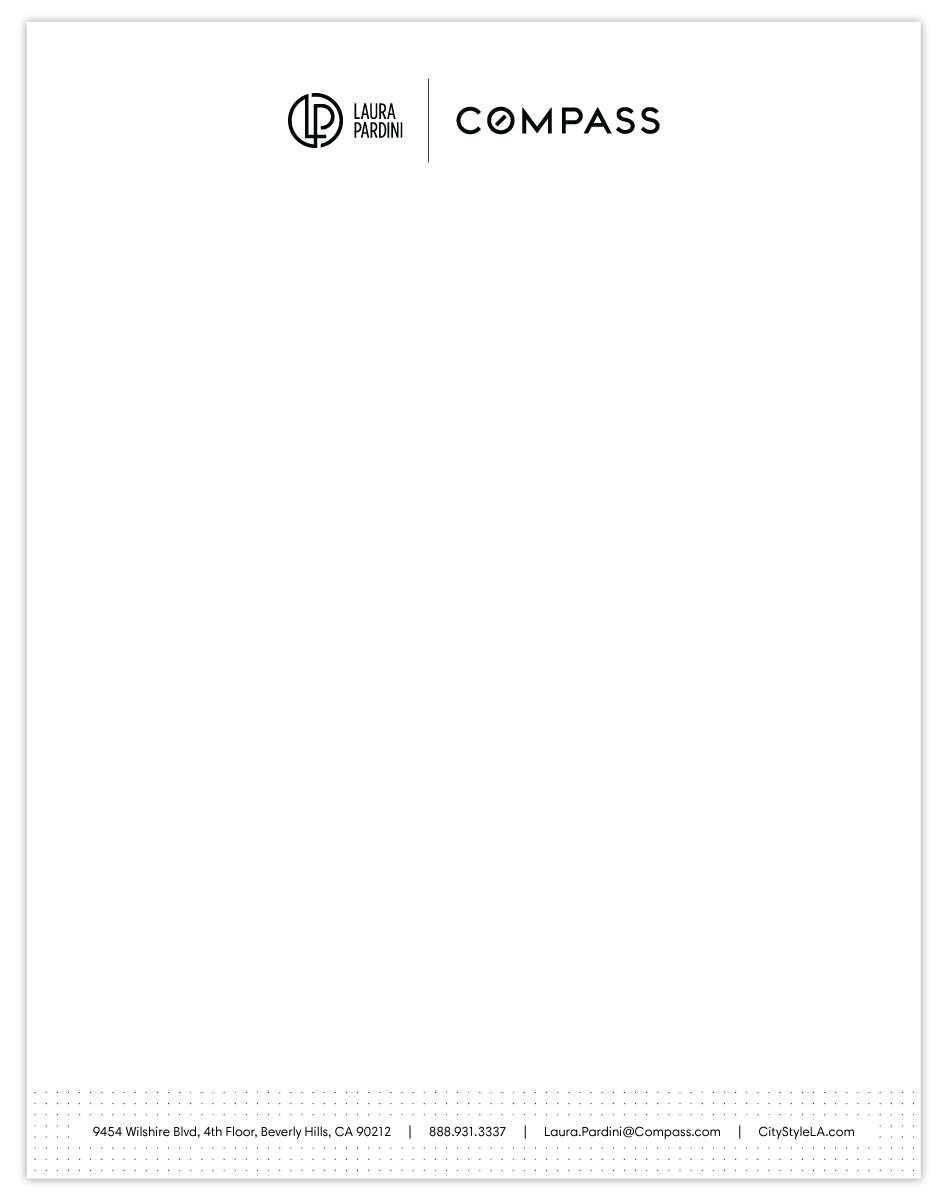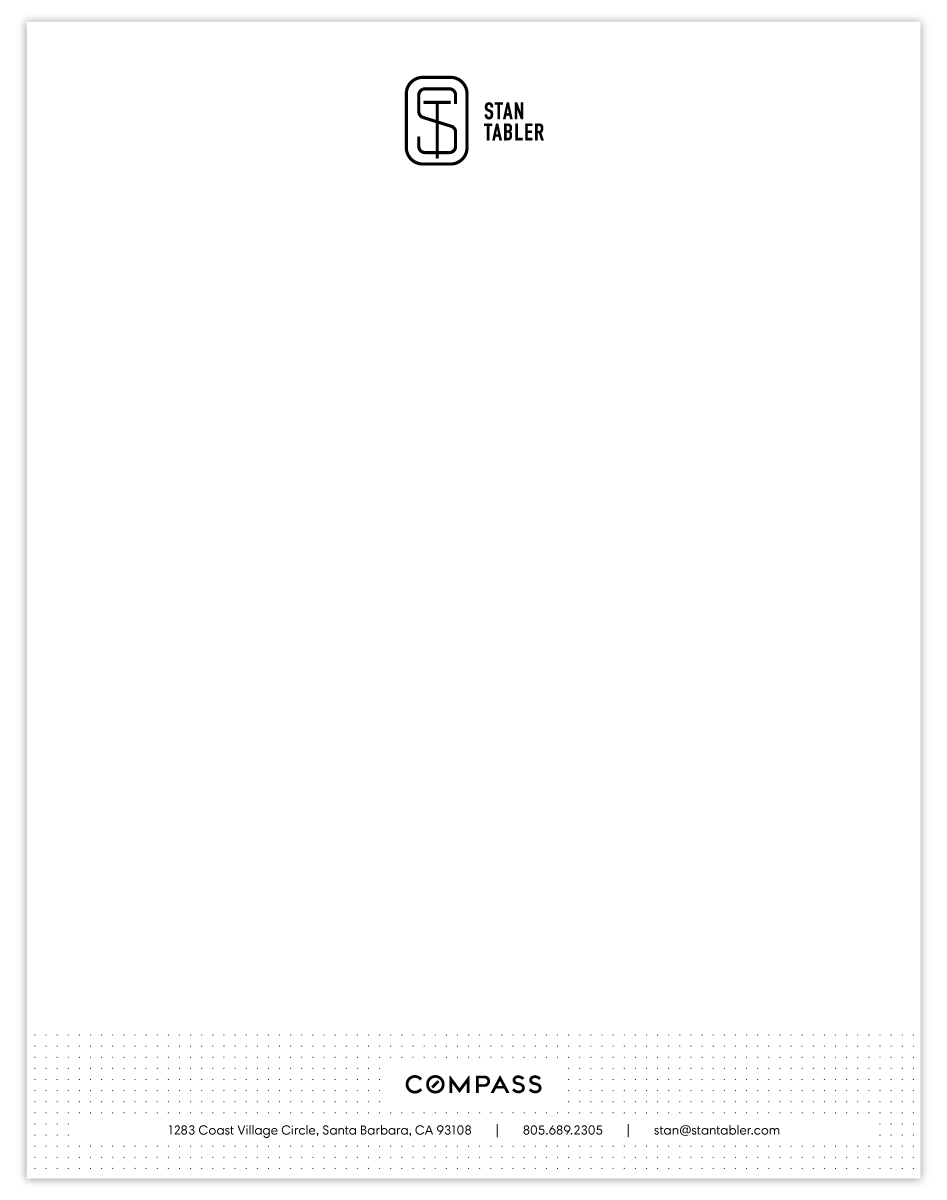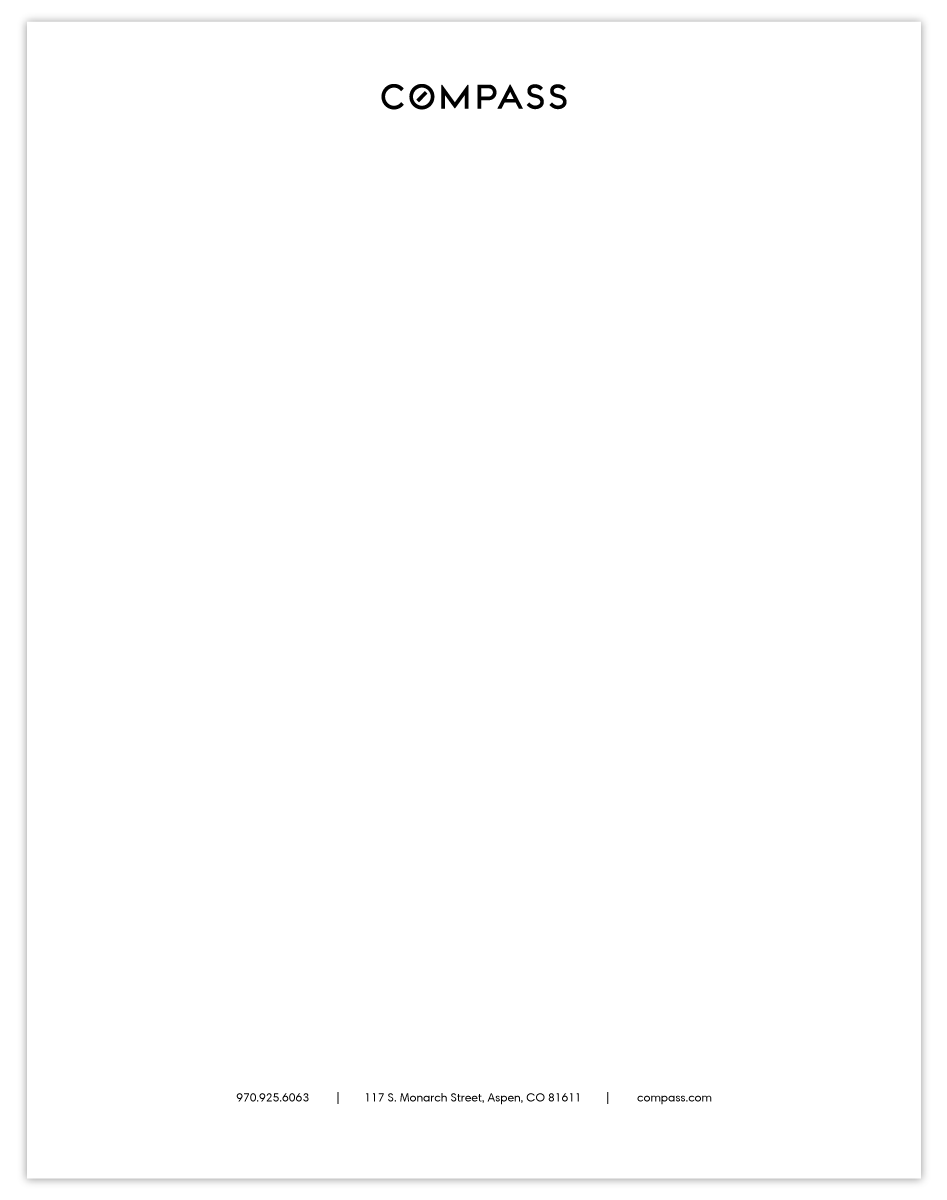 PRODUCTION WORK


//
 Advertisements – LA Times, MLS, Pasadensa Outlook Ads 
//

*
 These are various grids used weekly for different amounts of properties and different ads specs per each publication. Was introduced to software called 
DocsFlow
for integrating Google Docs with InDesign. Marketing would input the agents' listing info into Google Docs and the copy would auto populate into the InDesign doc with all correct fonts, leading, etc. Created some of these grids to certain specs.​​​​​​​
*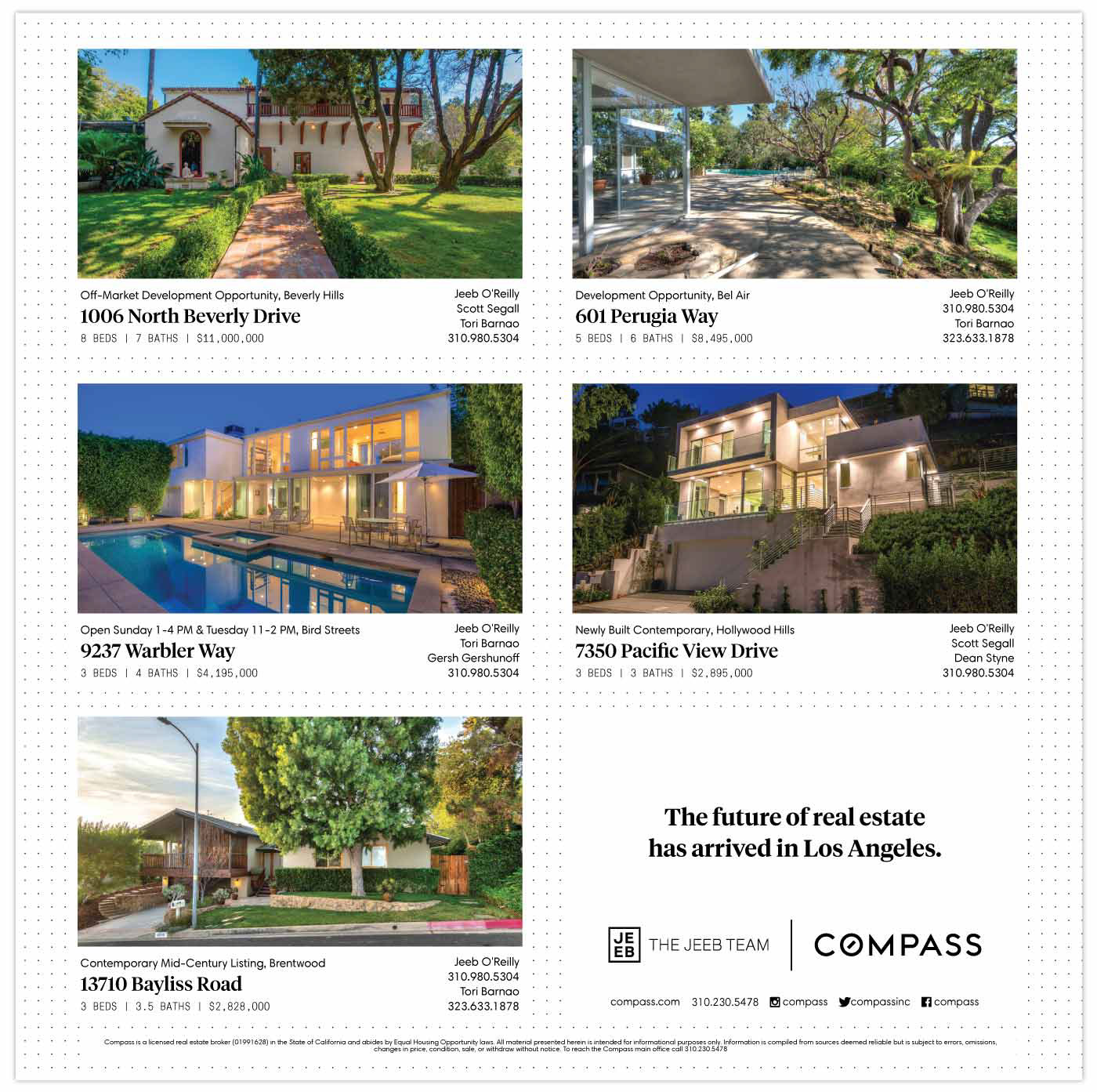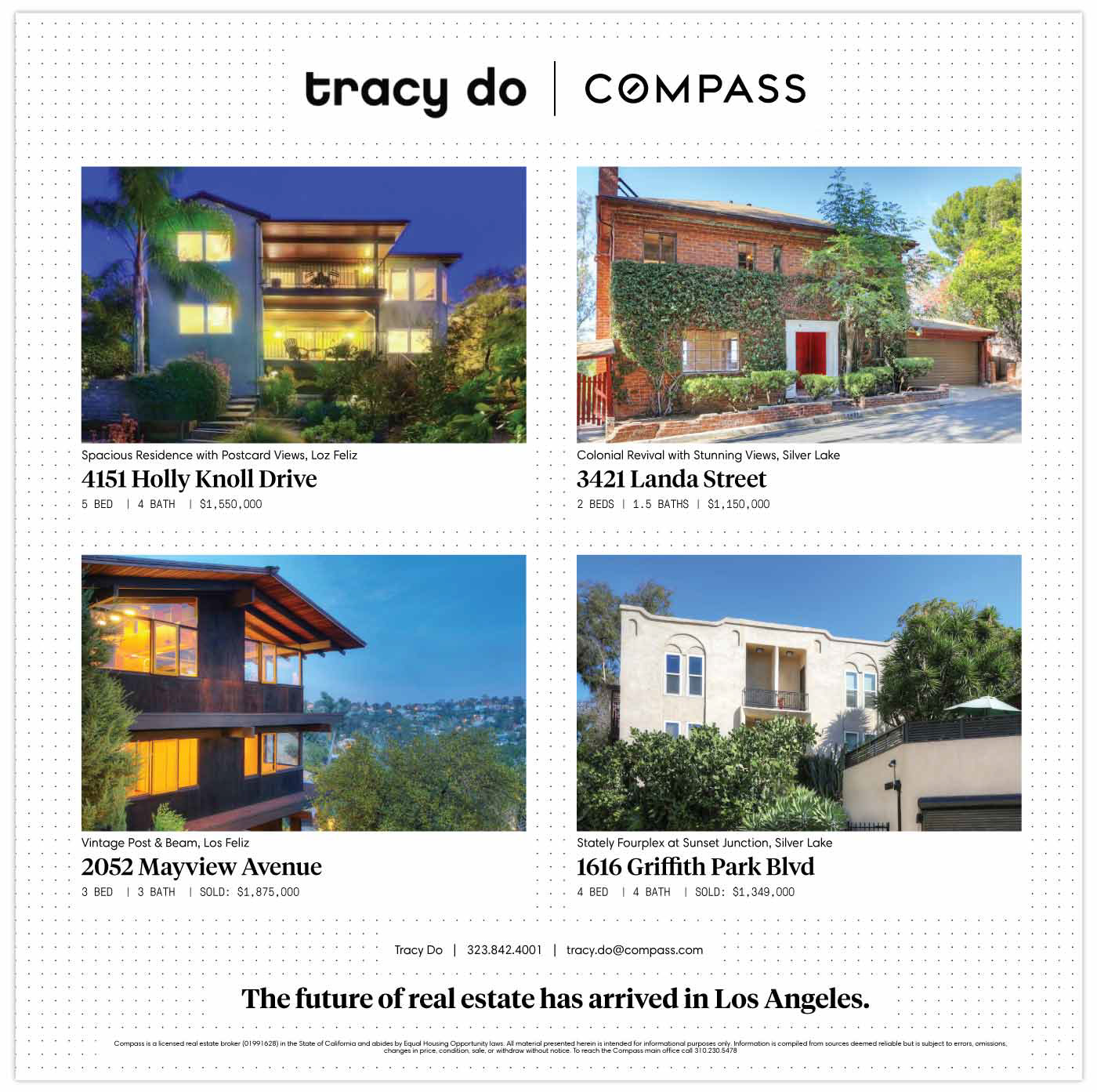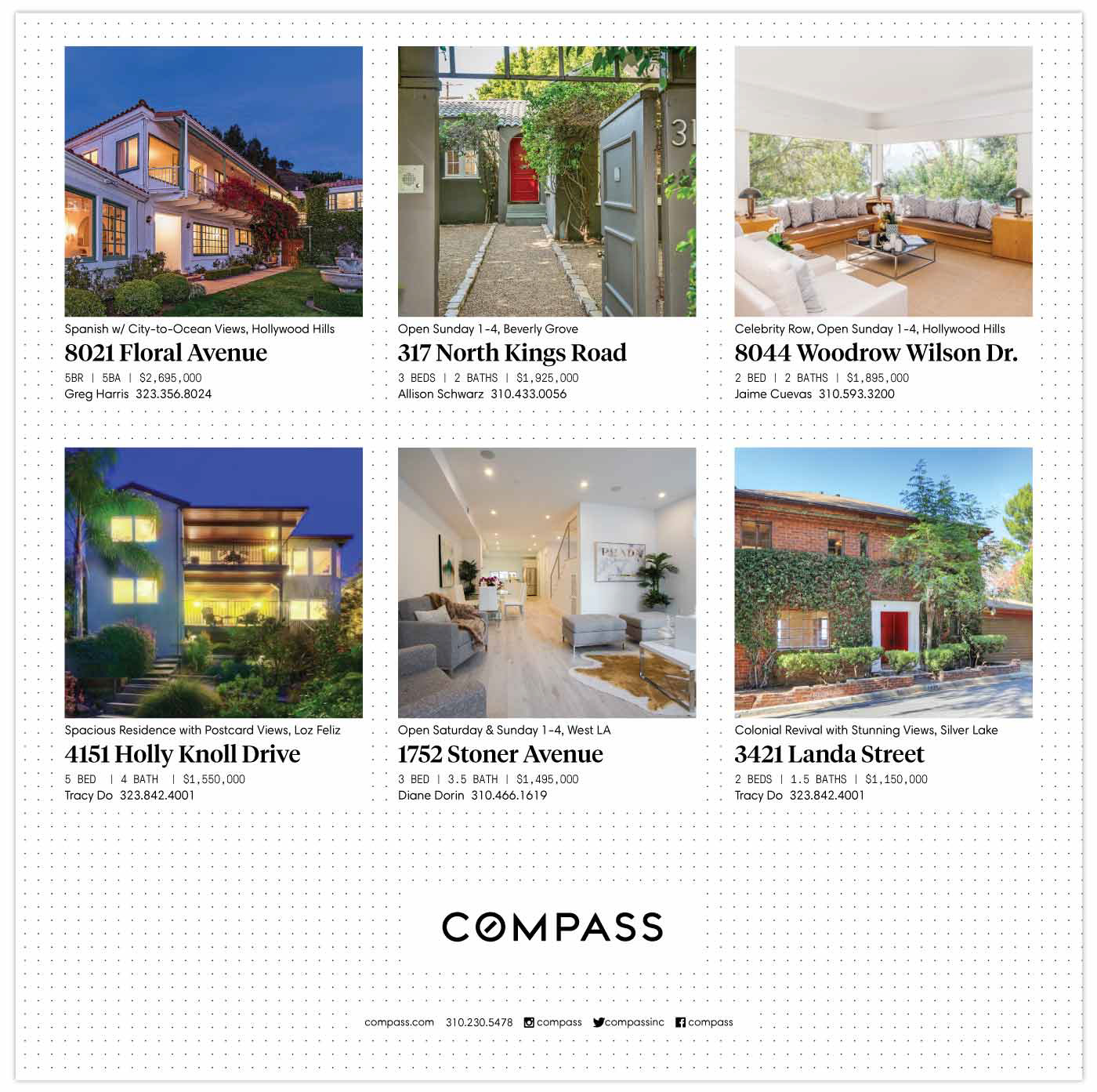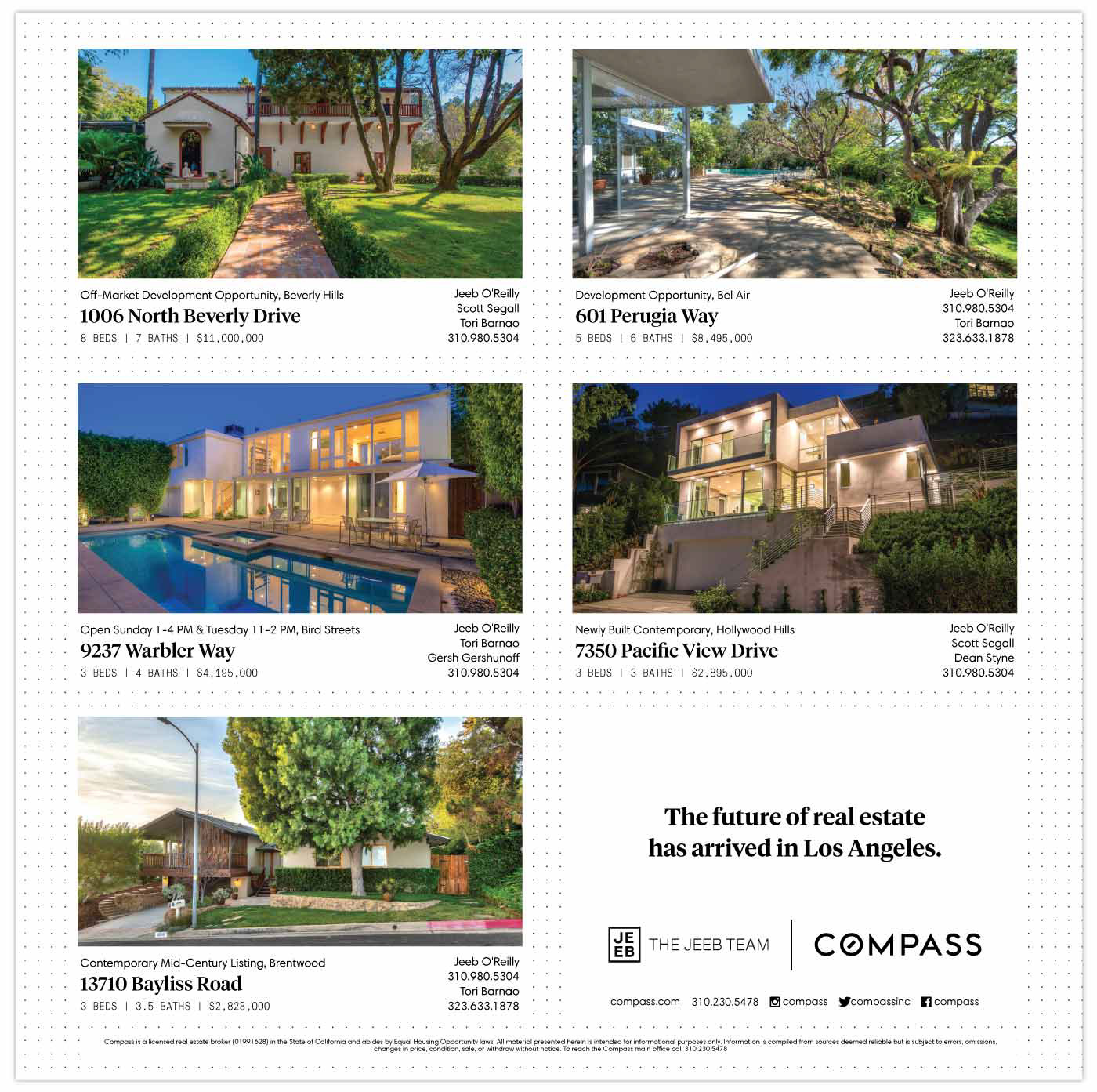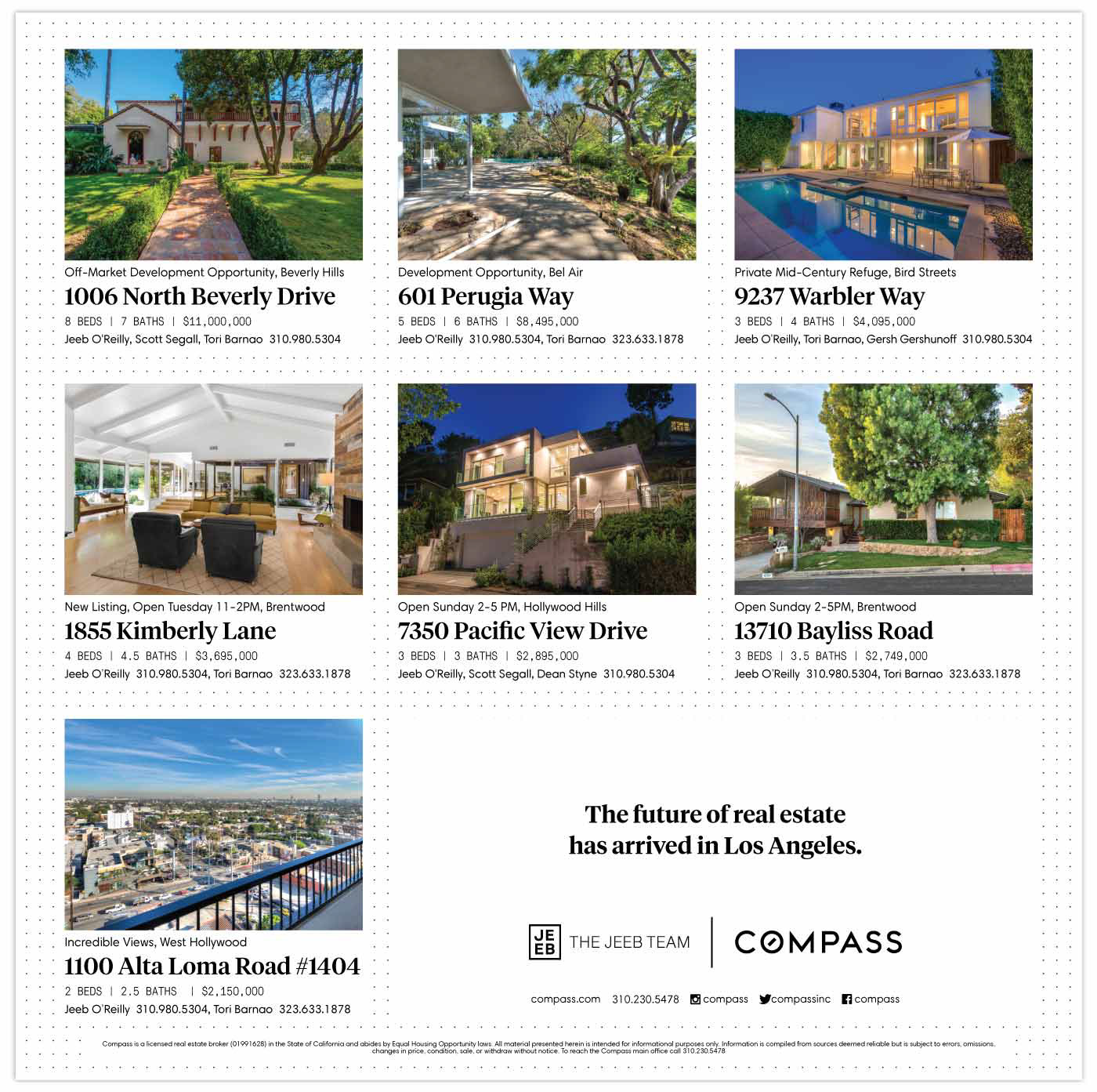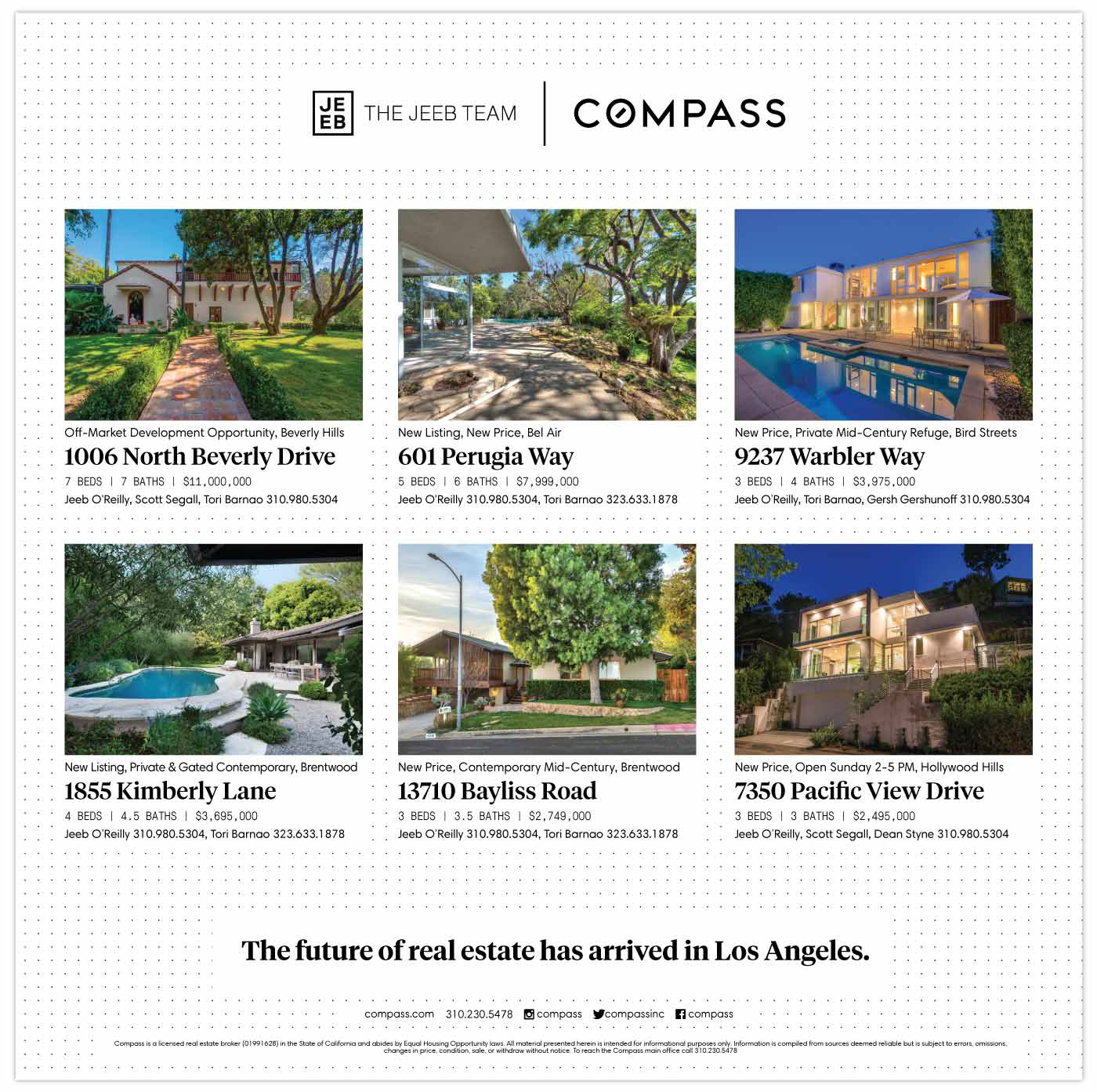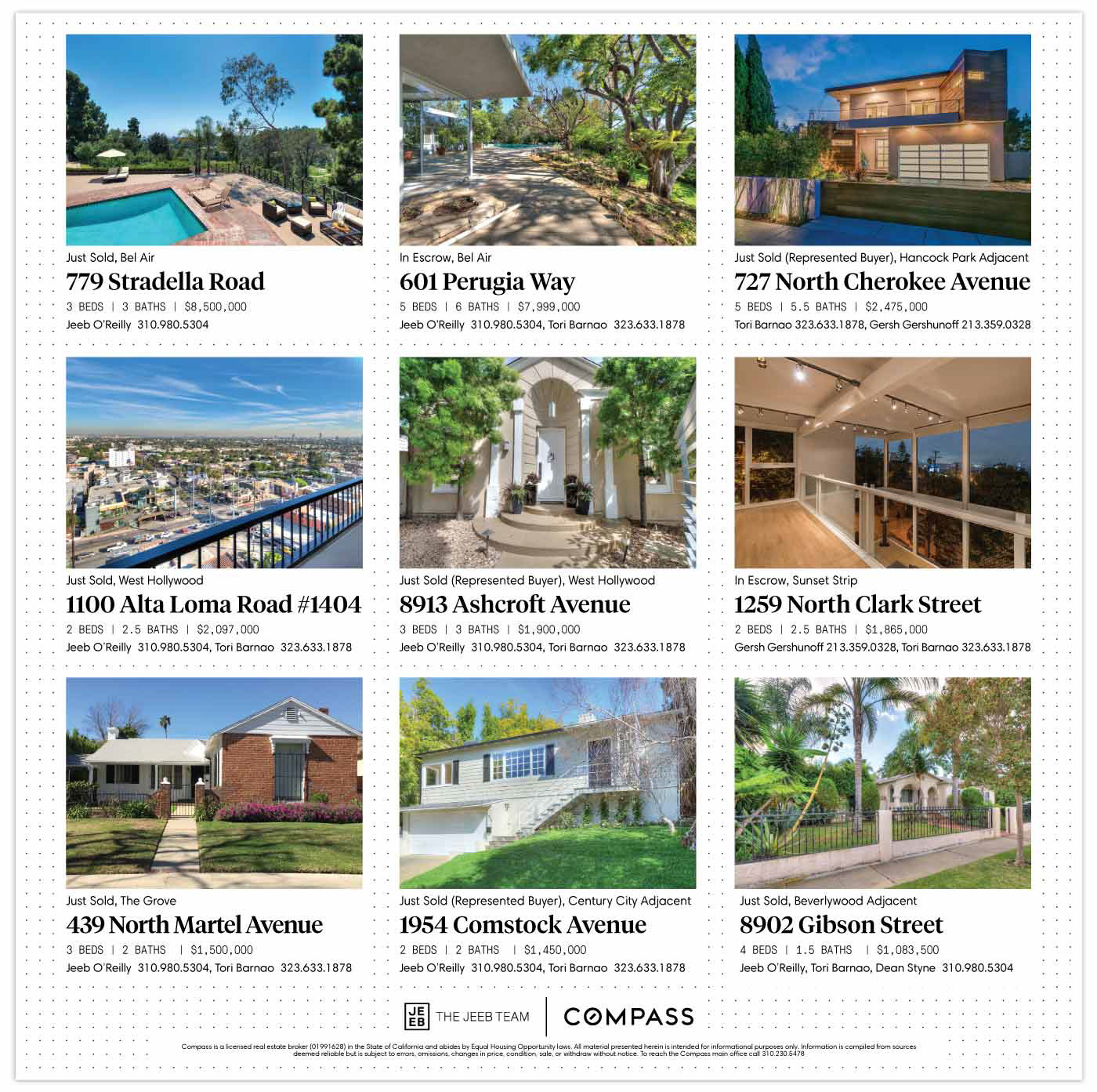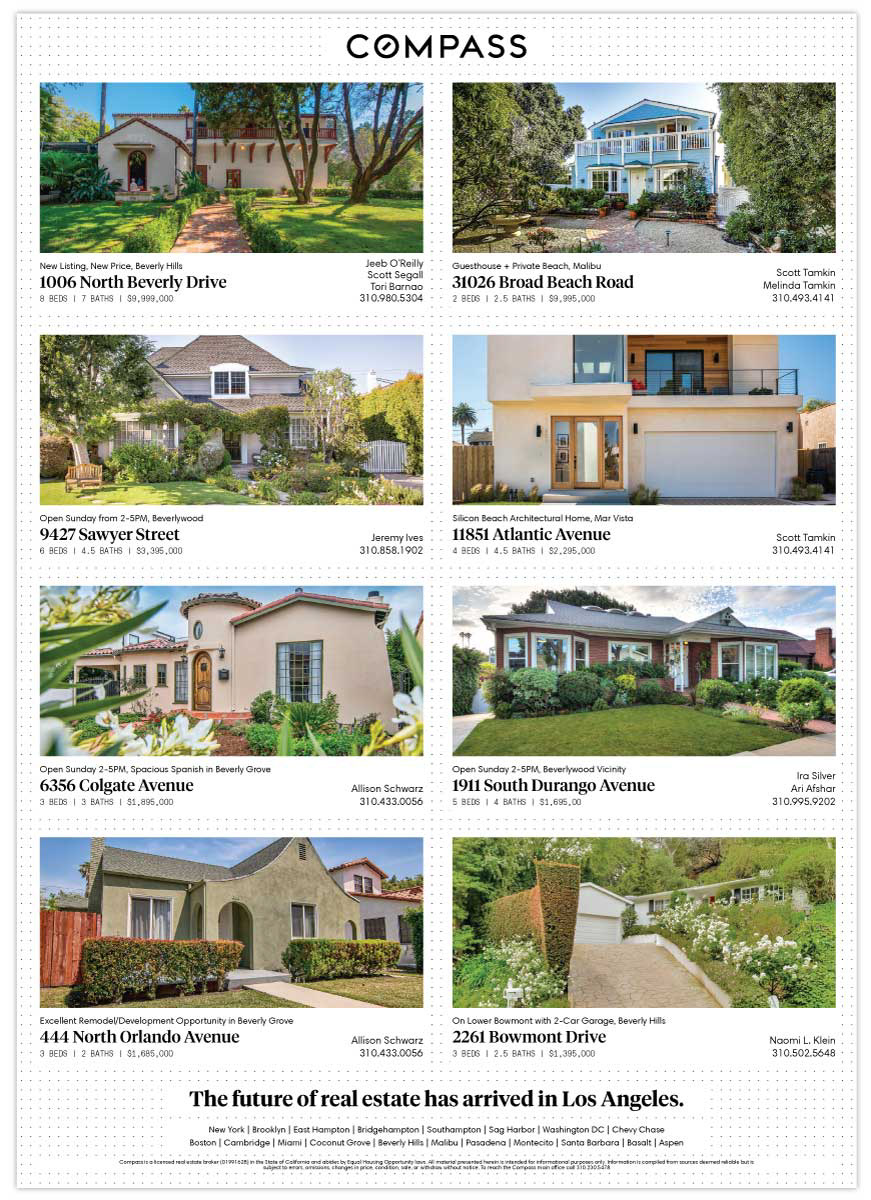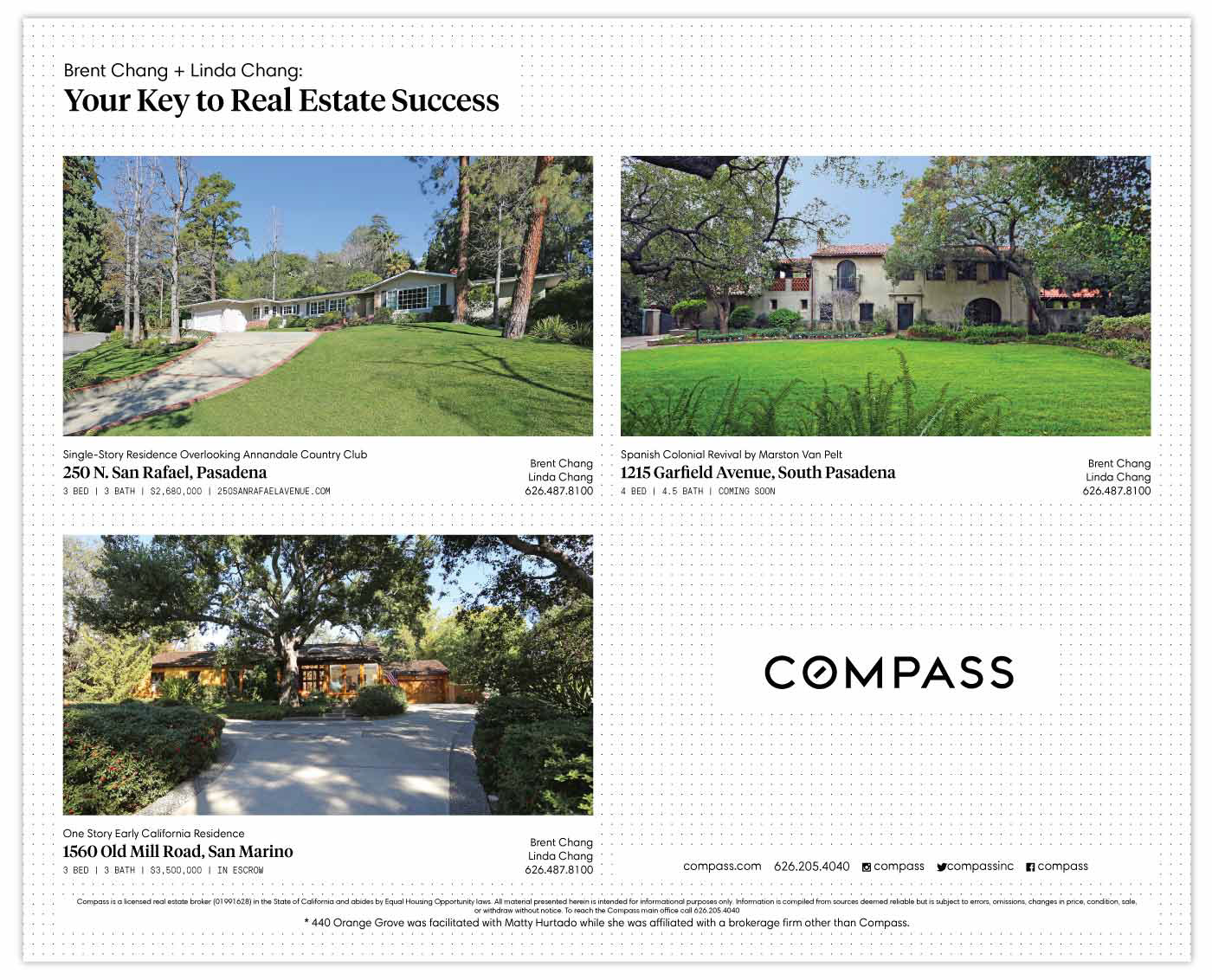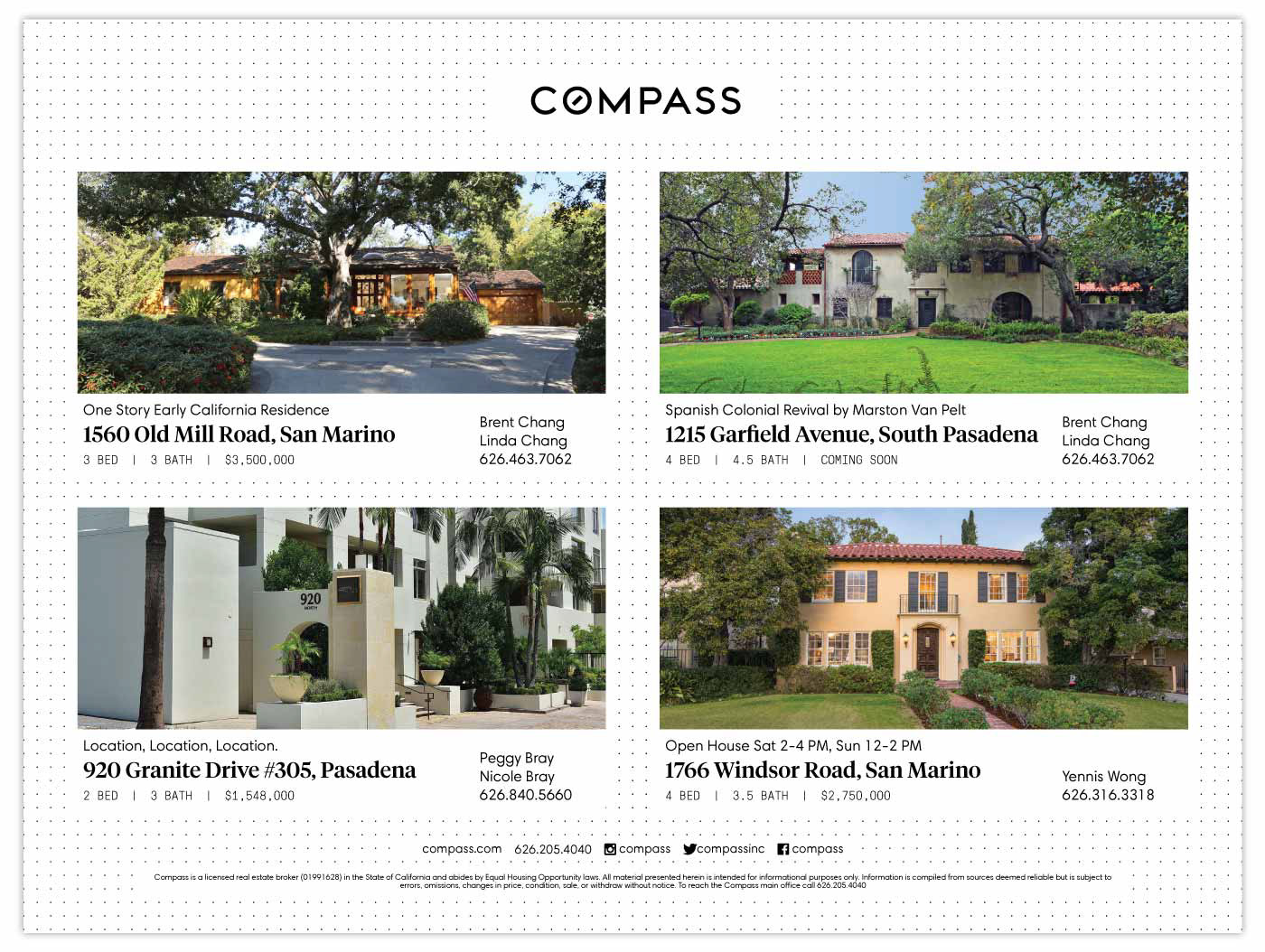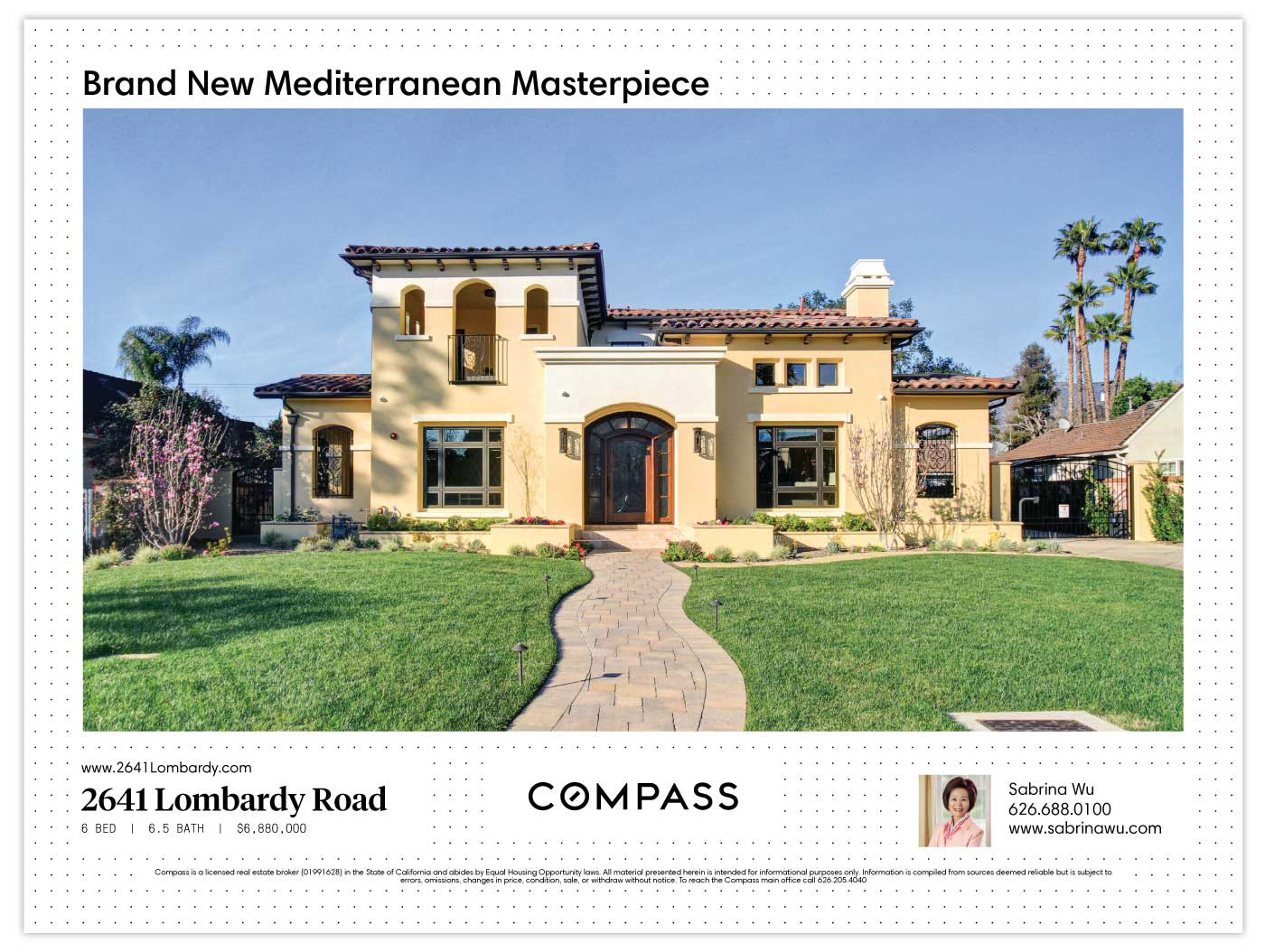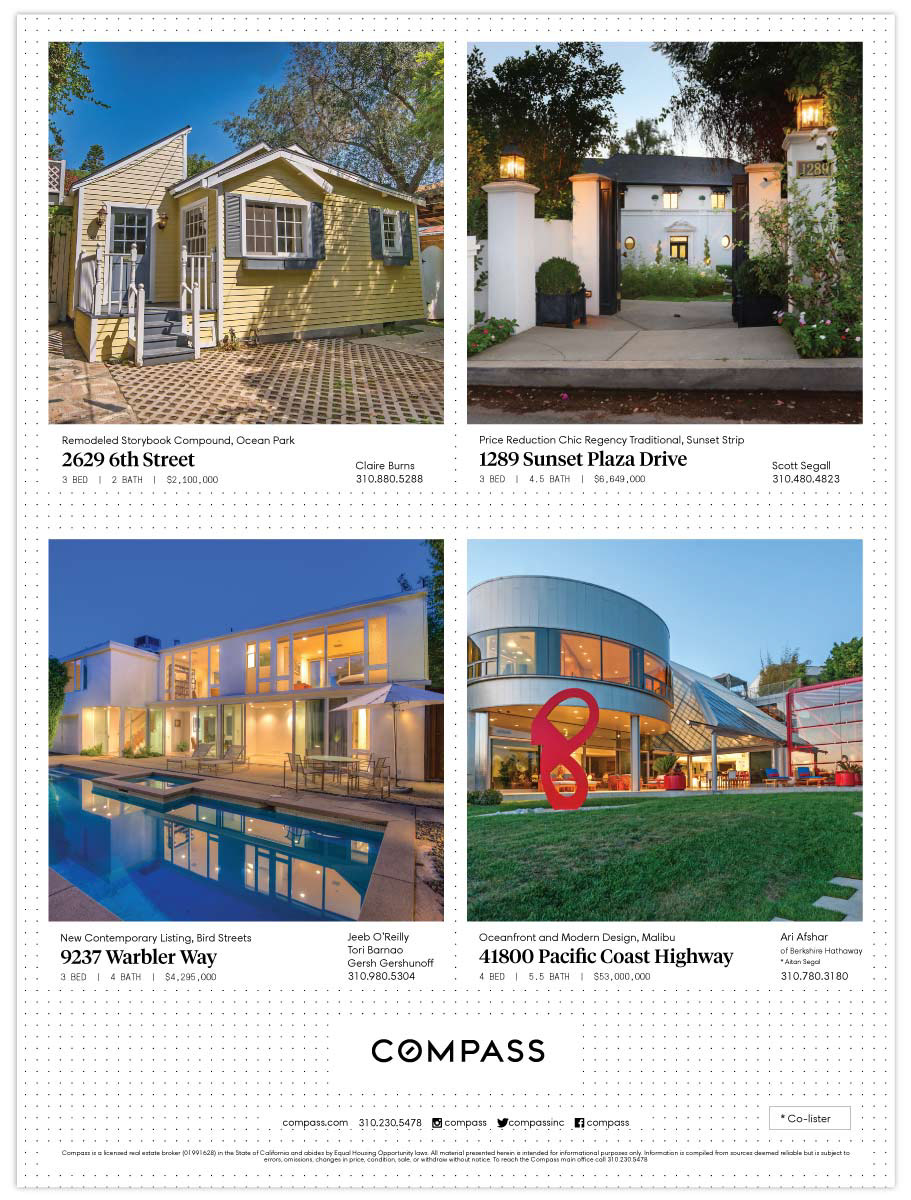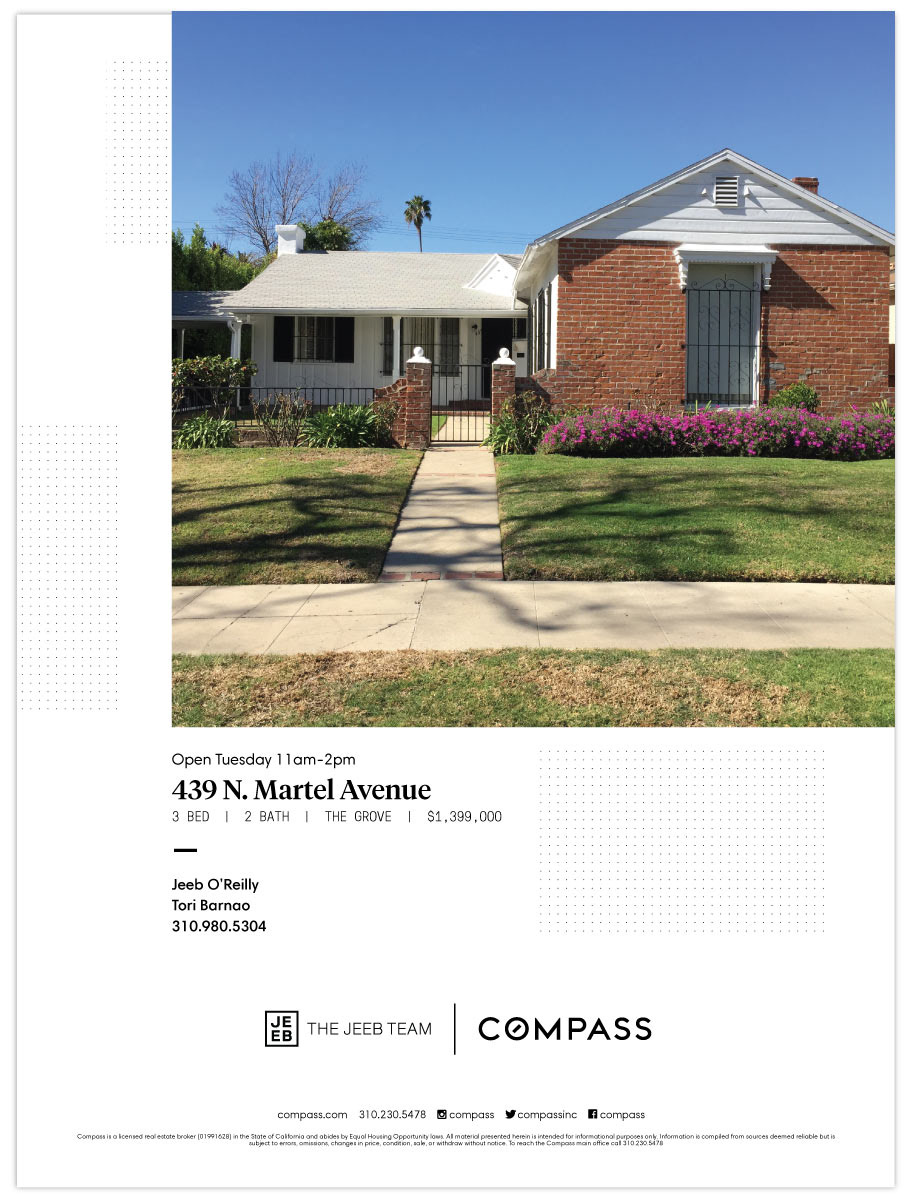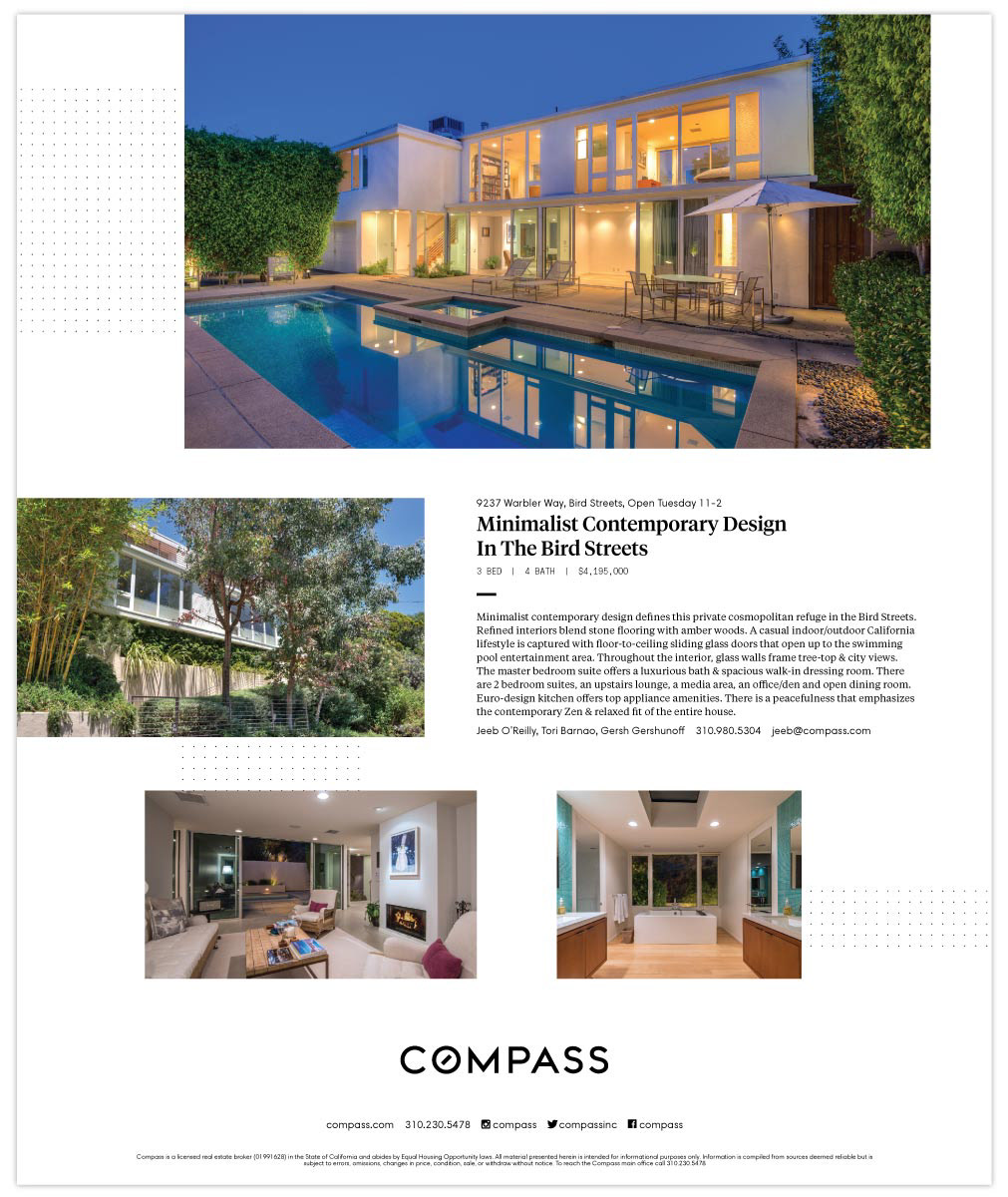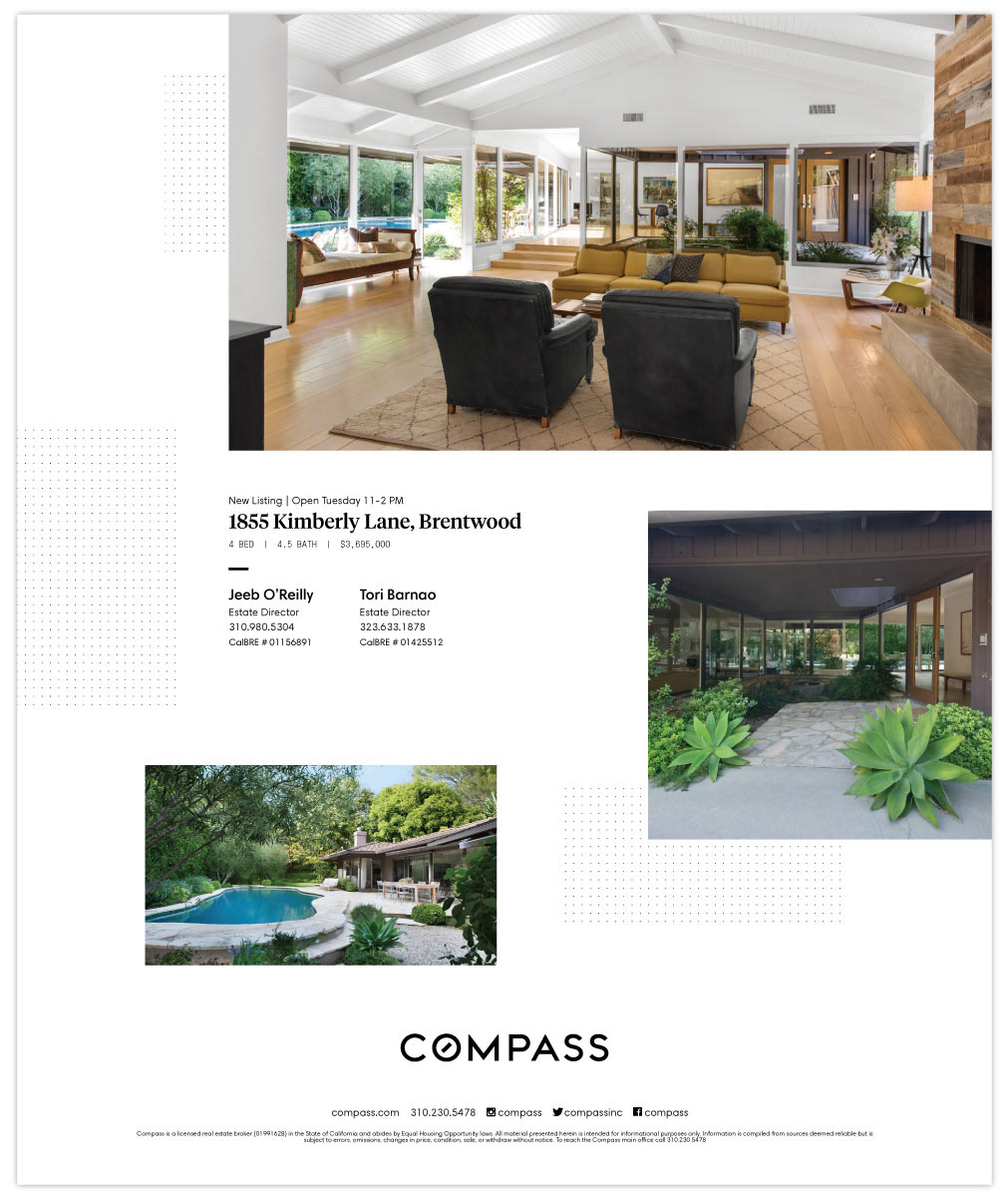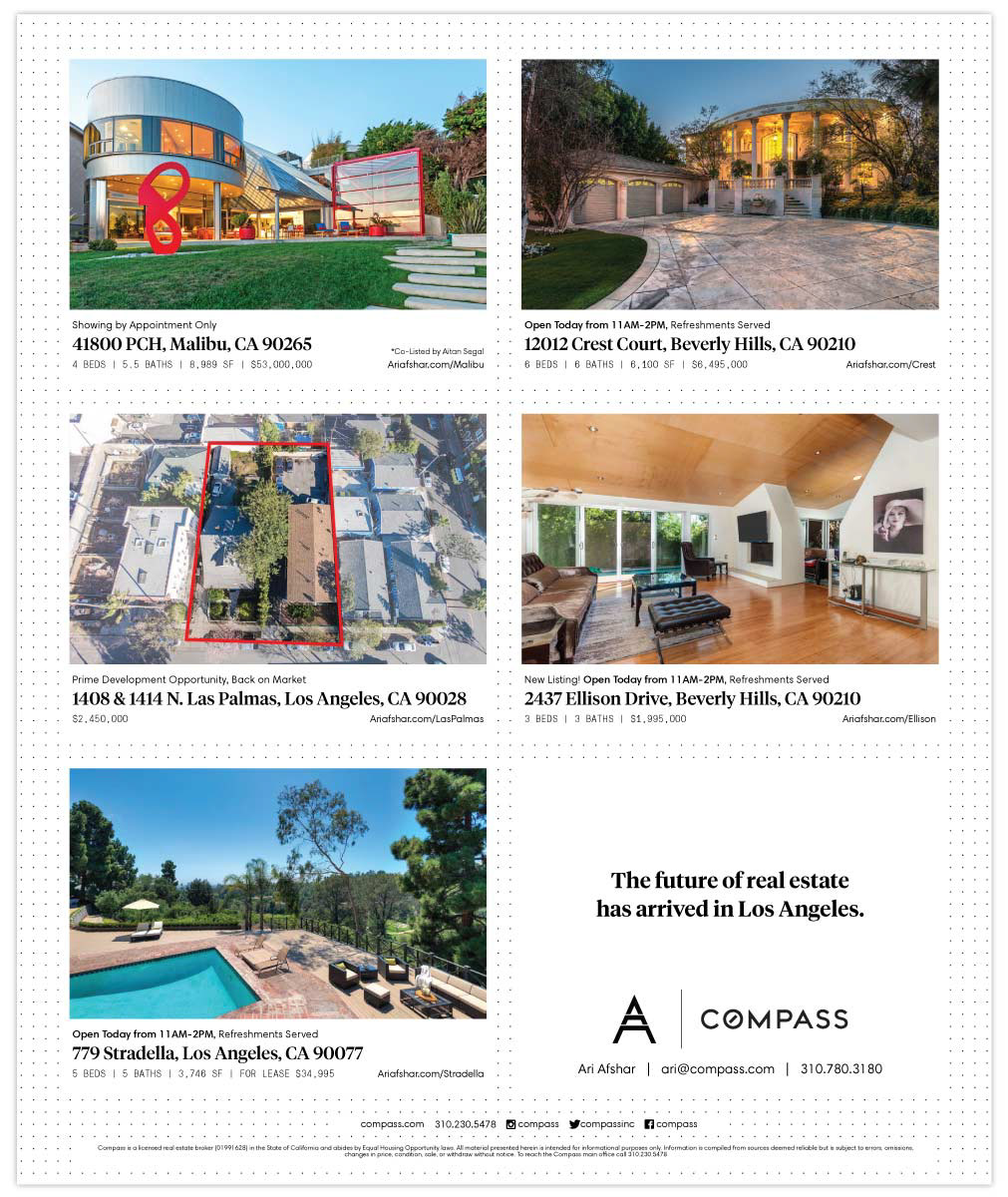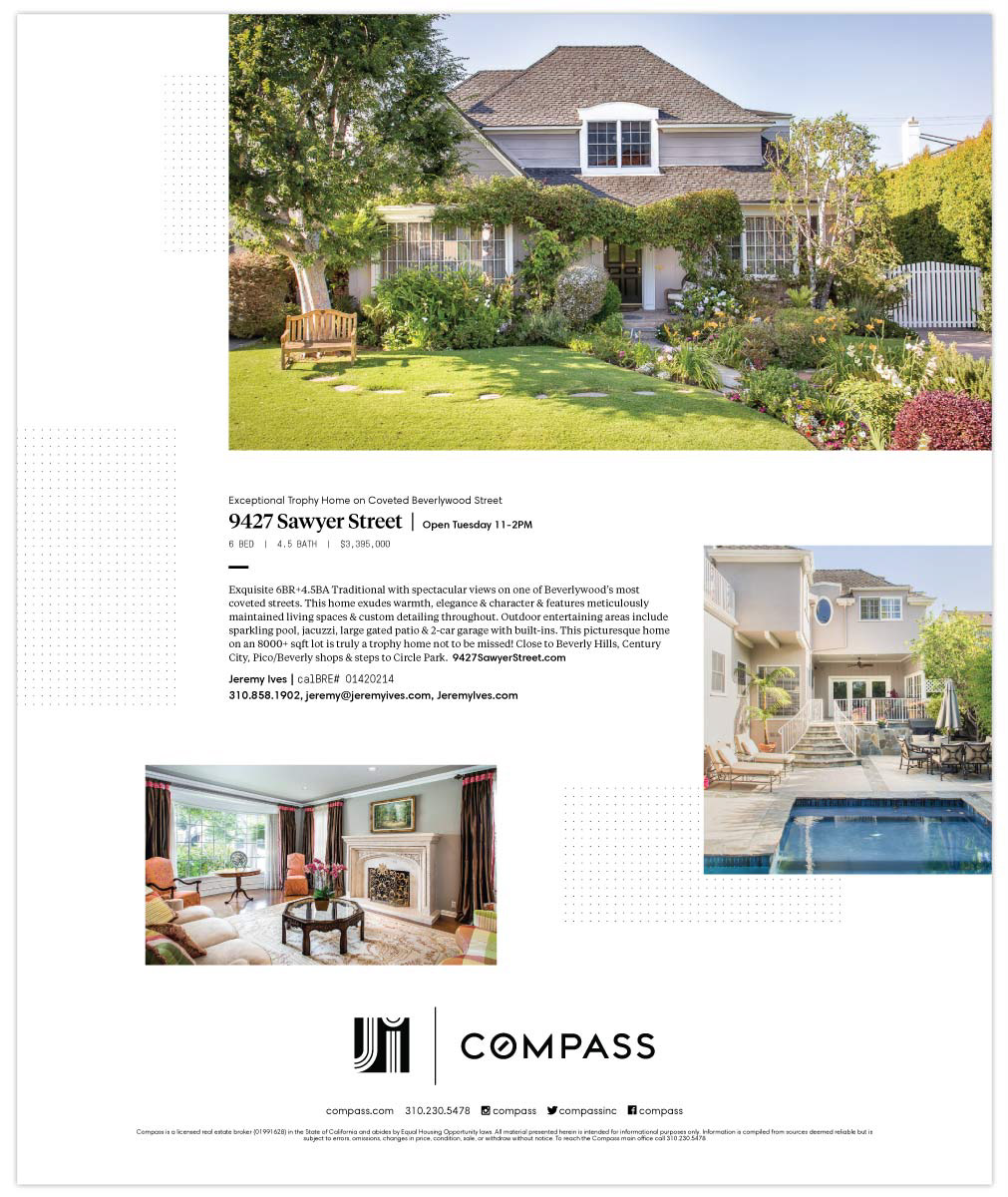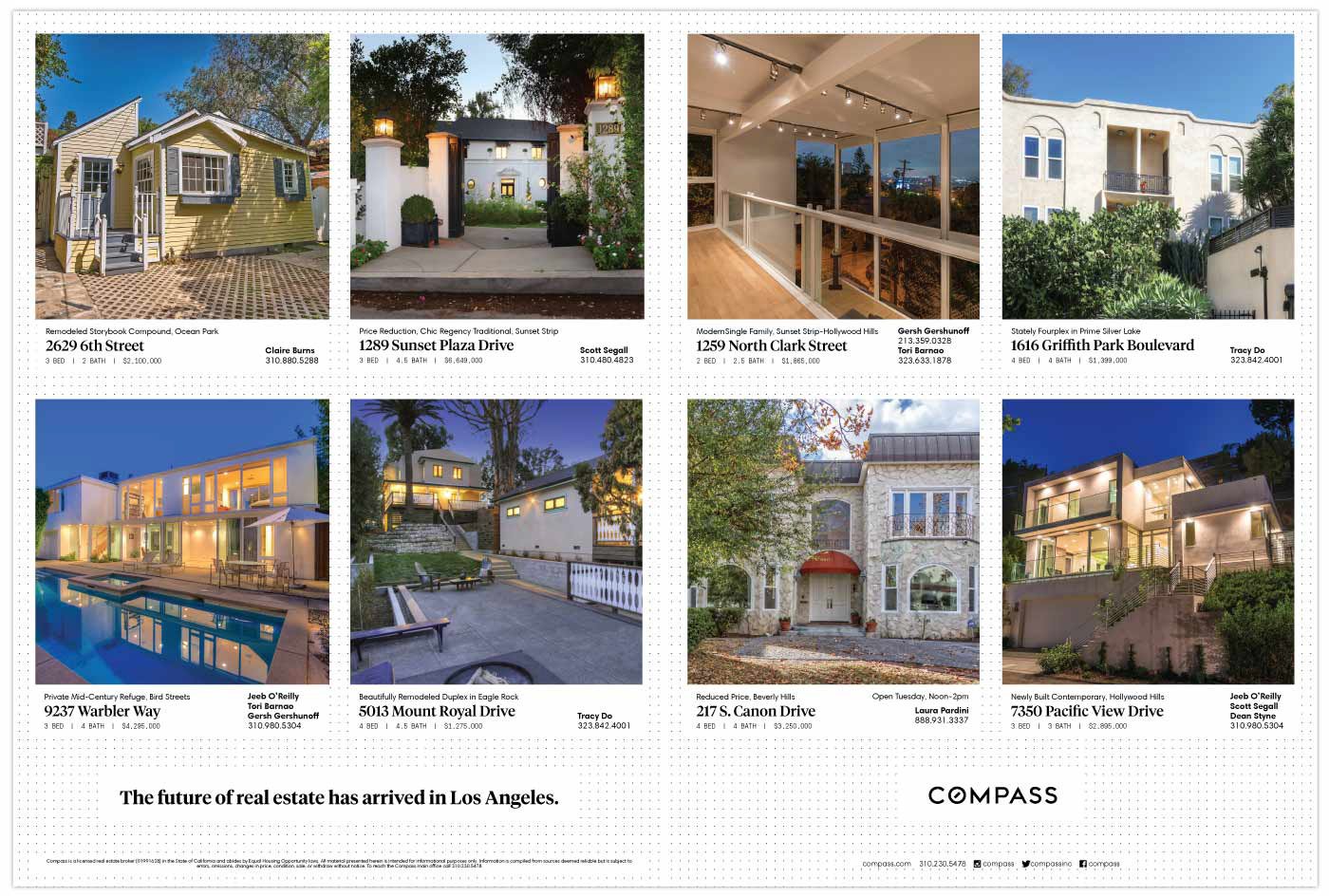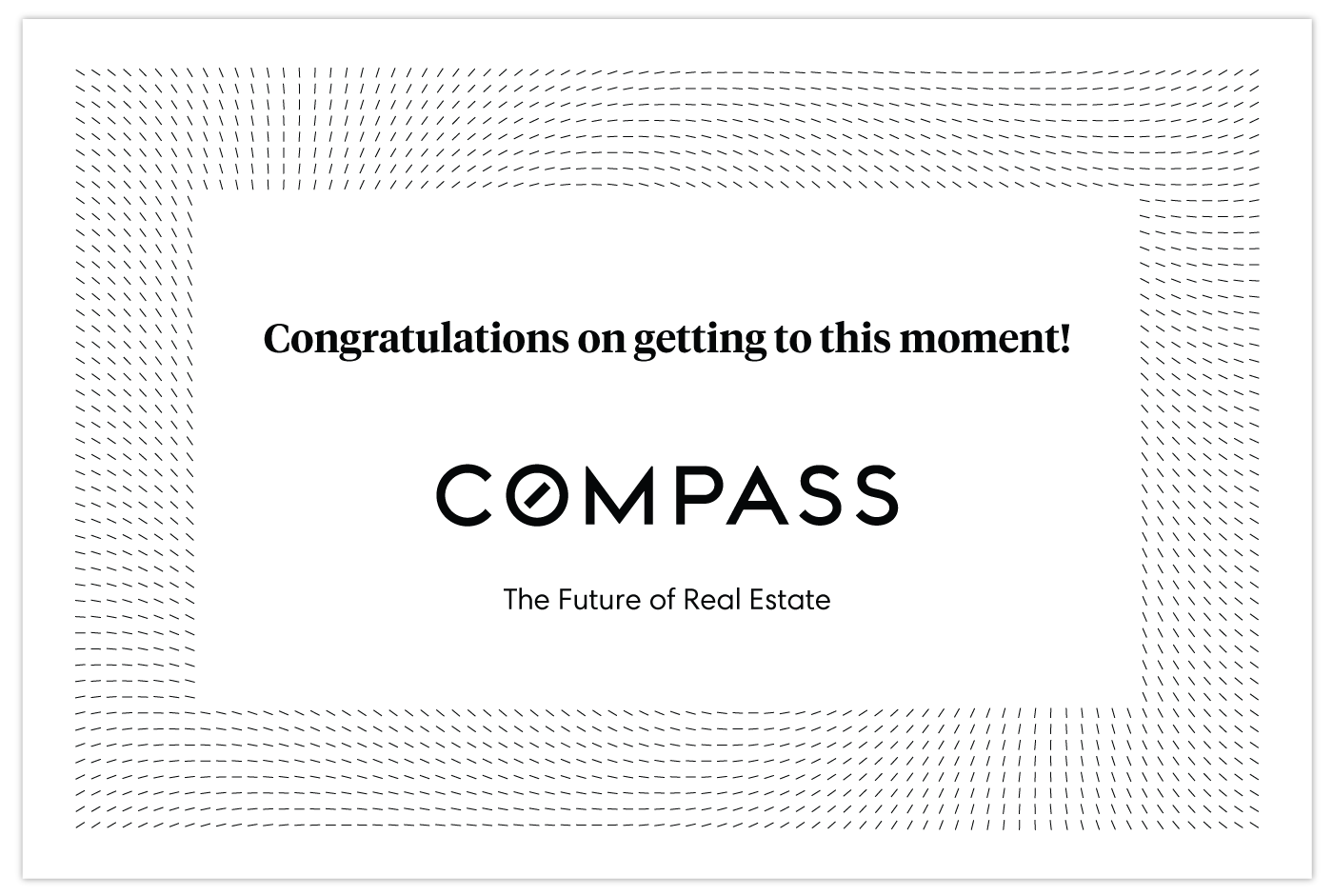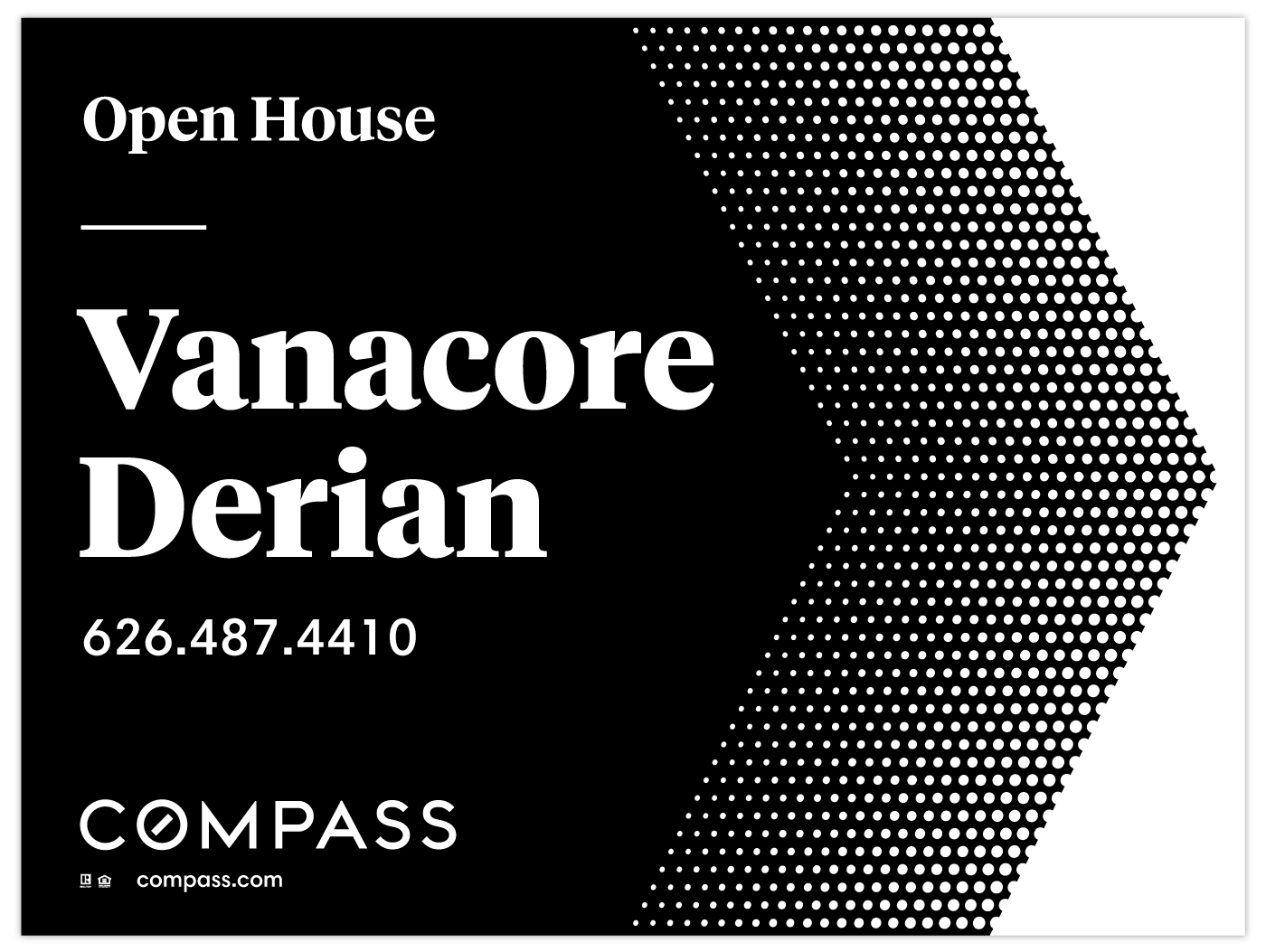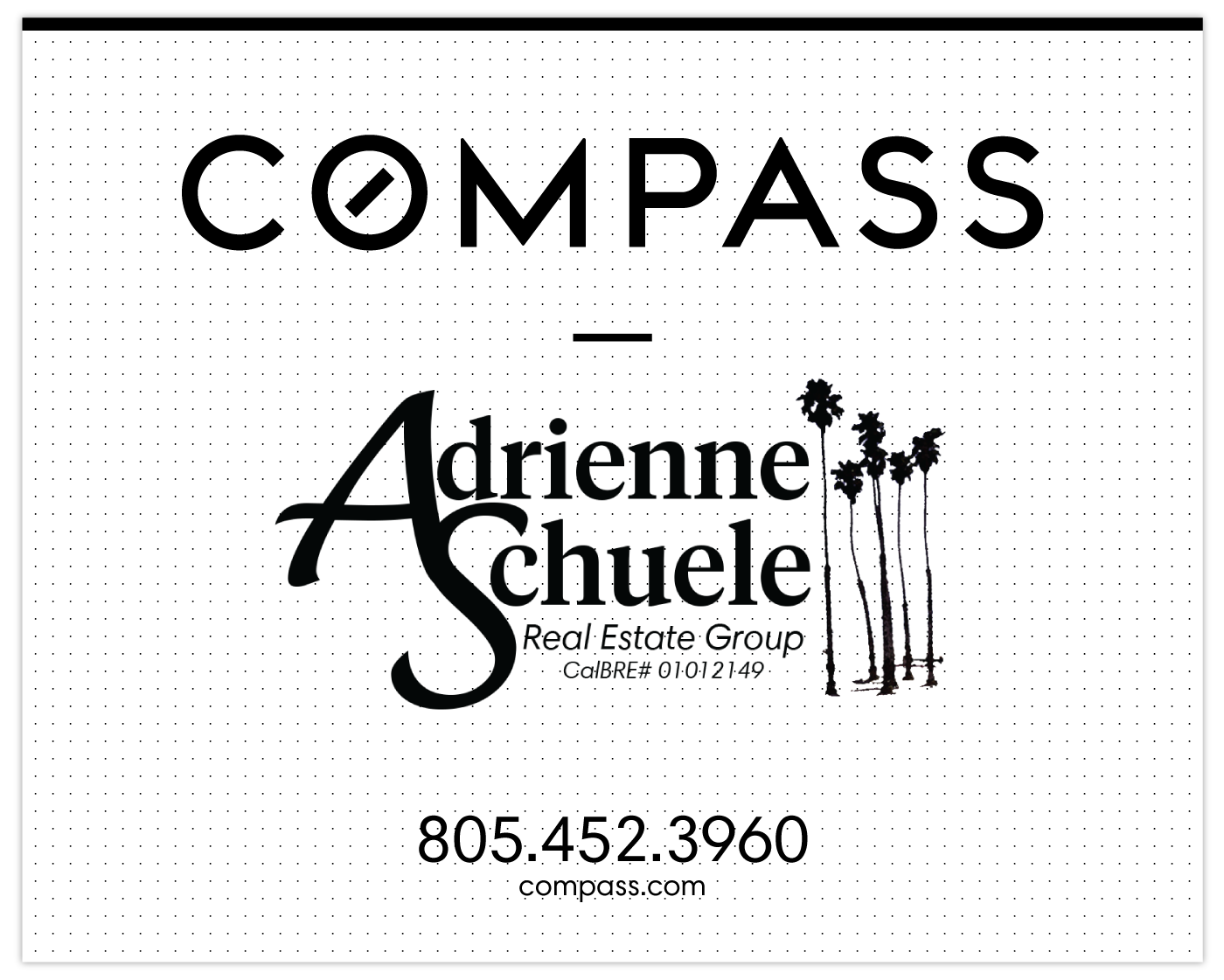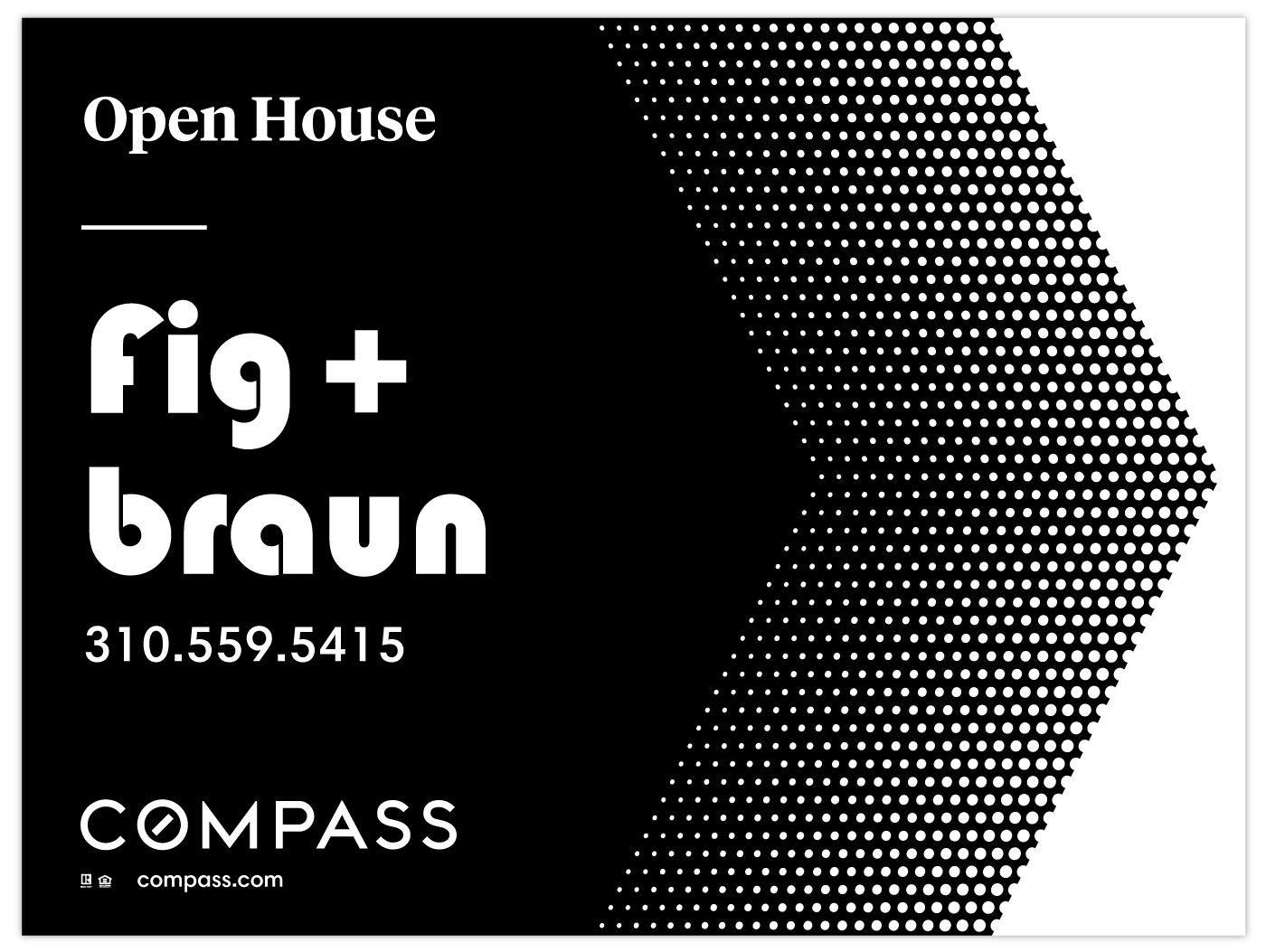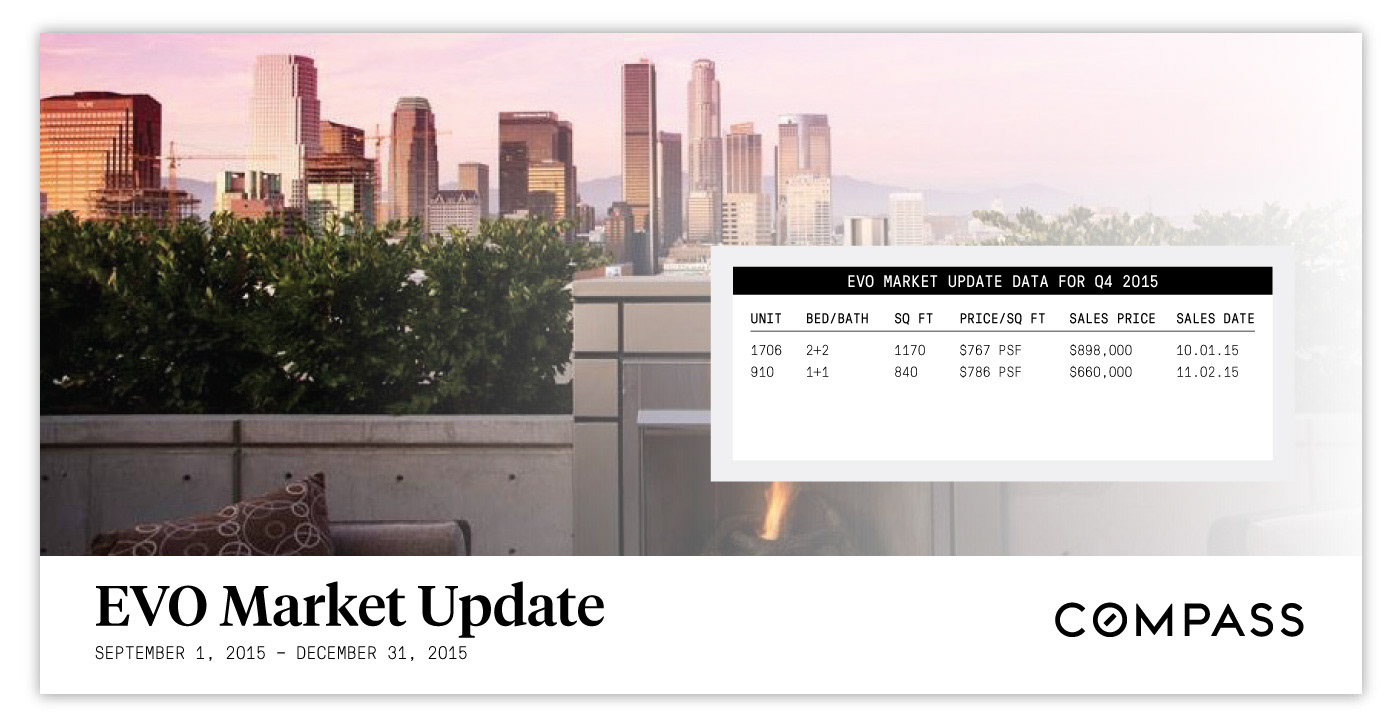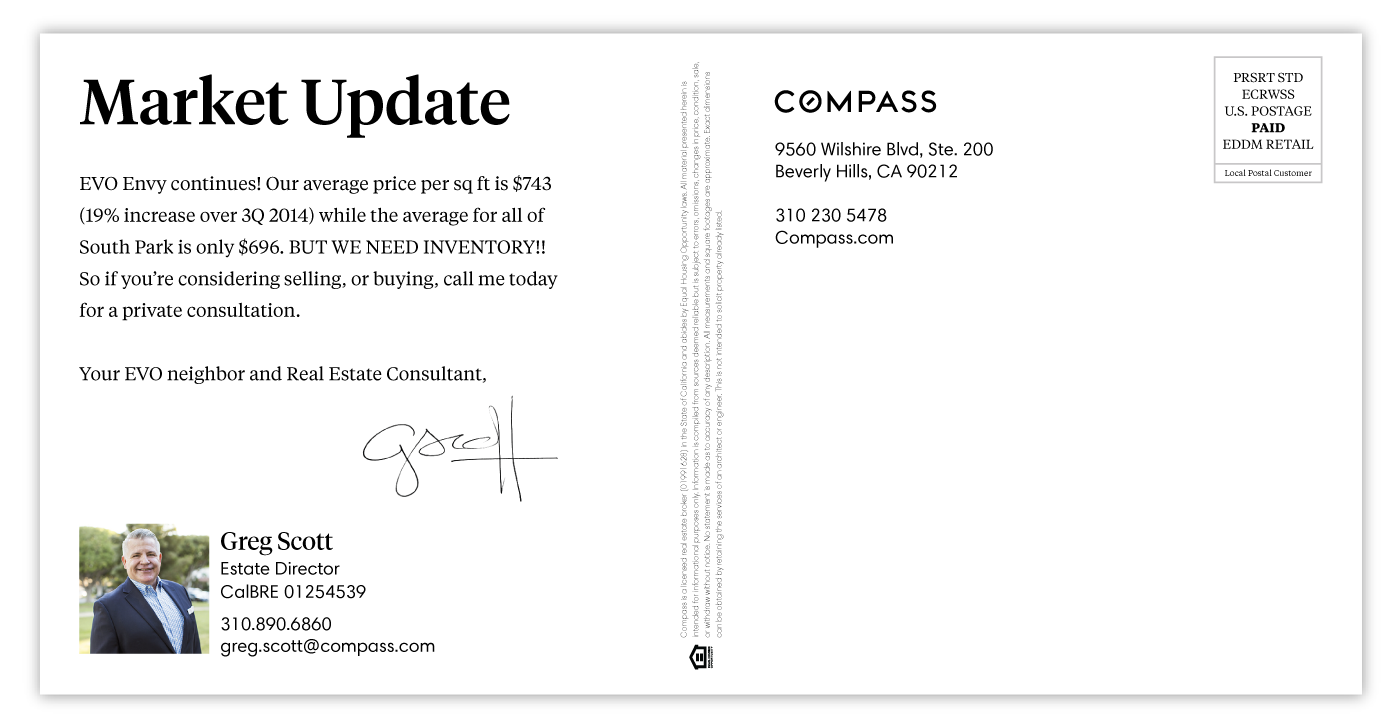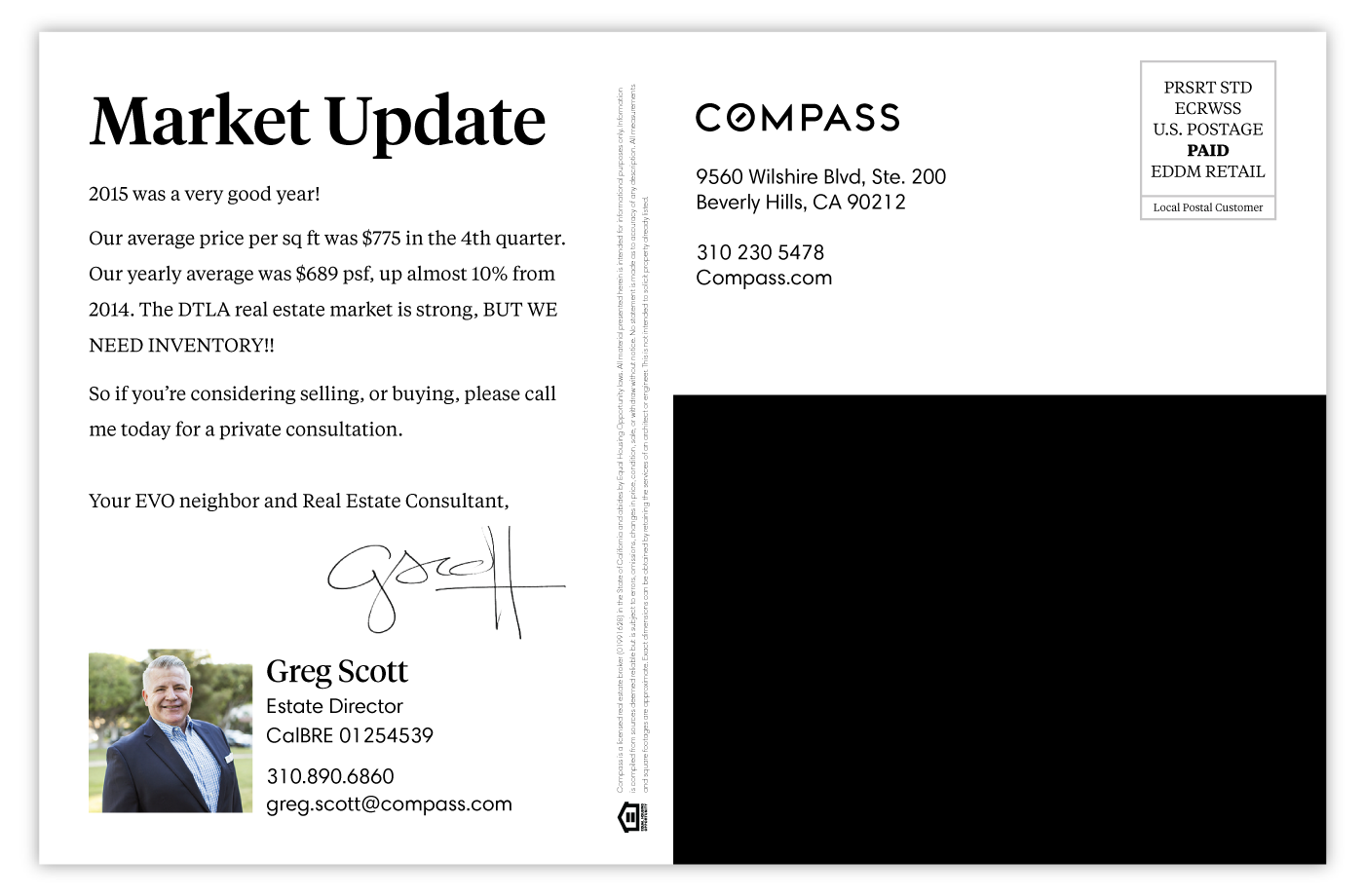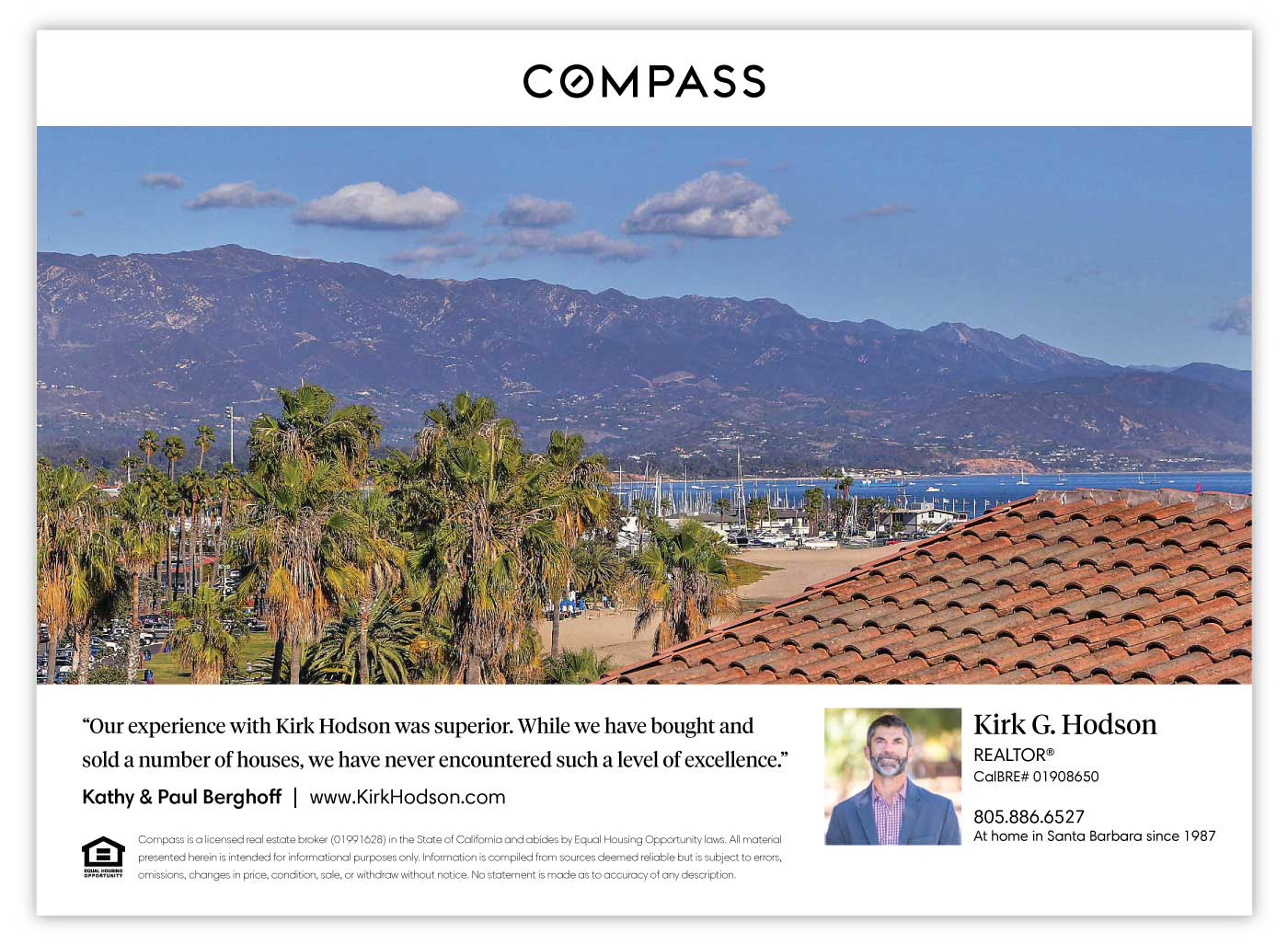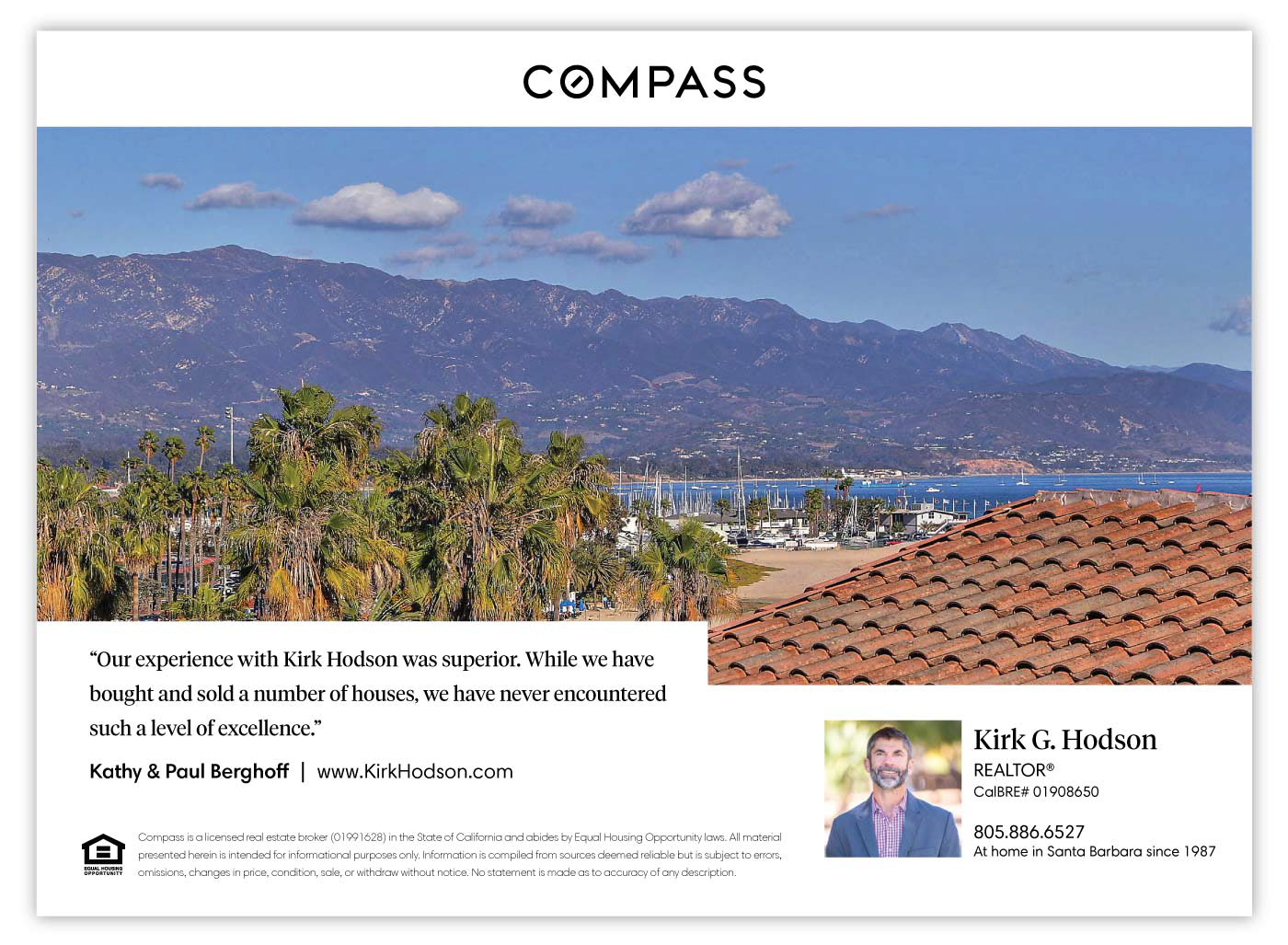 //
 Animated GIFs 
//
*
 Assets/Artwork provided, I worked on the animation of the letters/number counting and created the GIFs 
*