Custom Letterform:

Created 5 letterforms with 4in cap heights using copic pens/marker for final designs.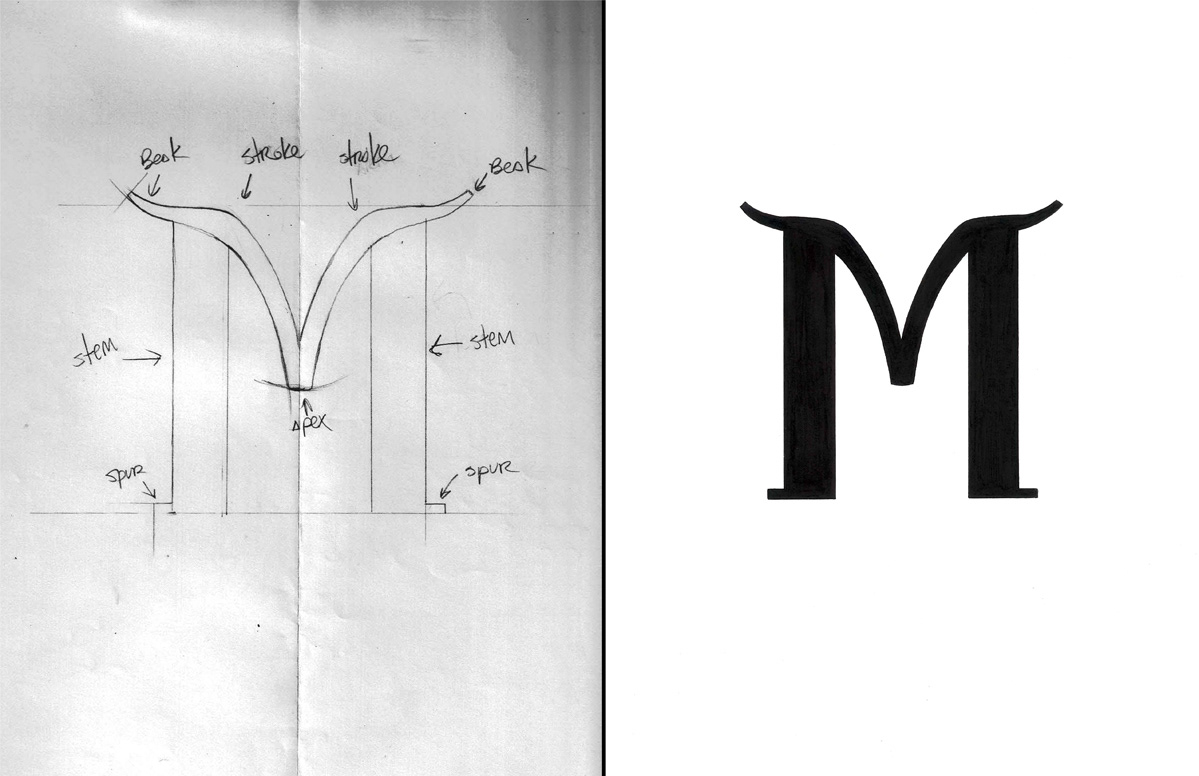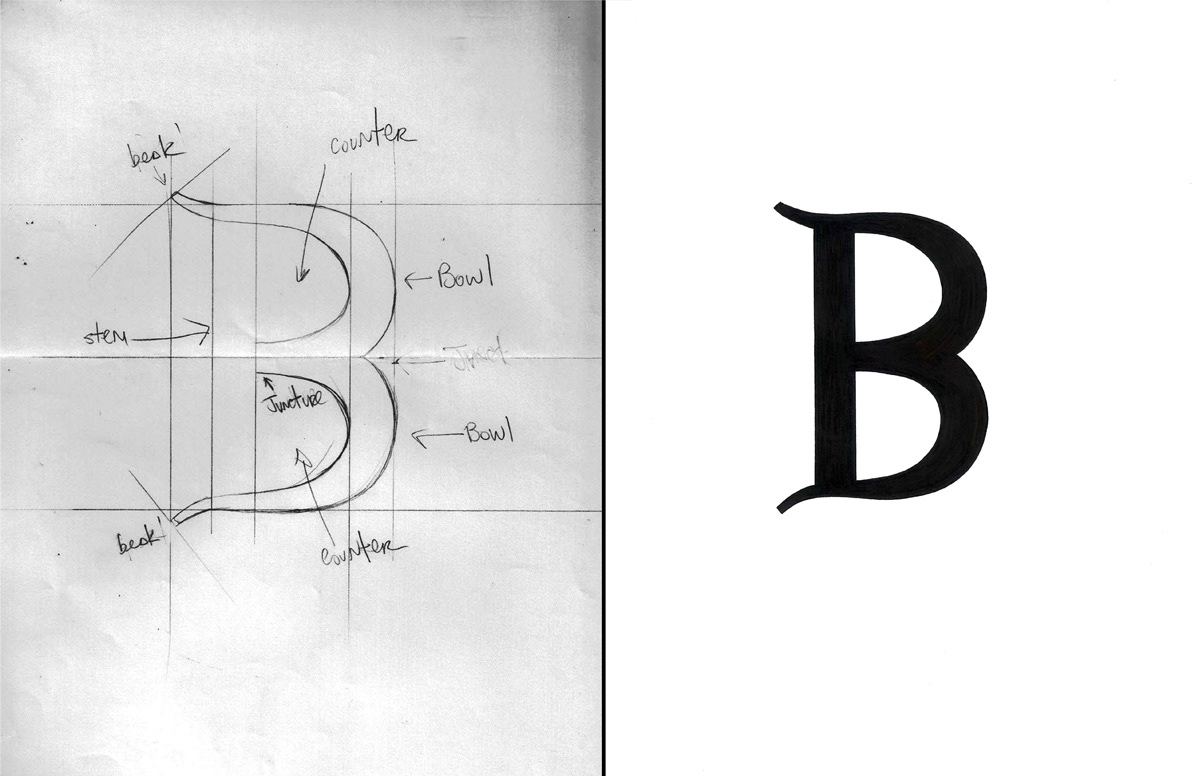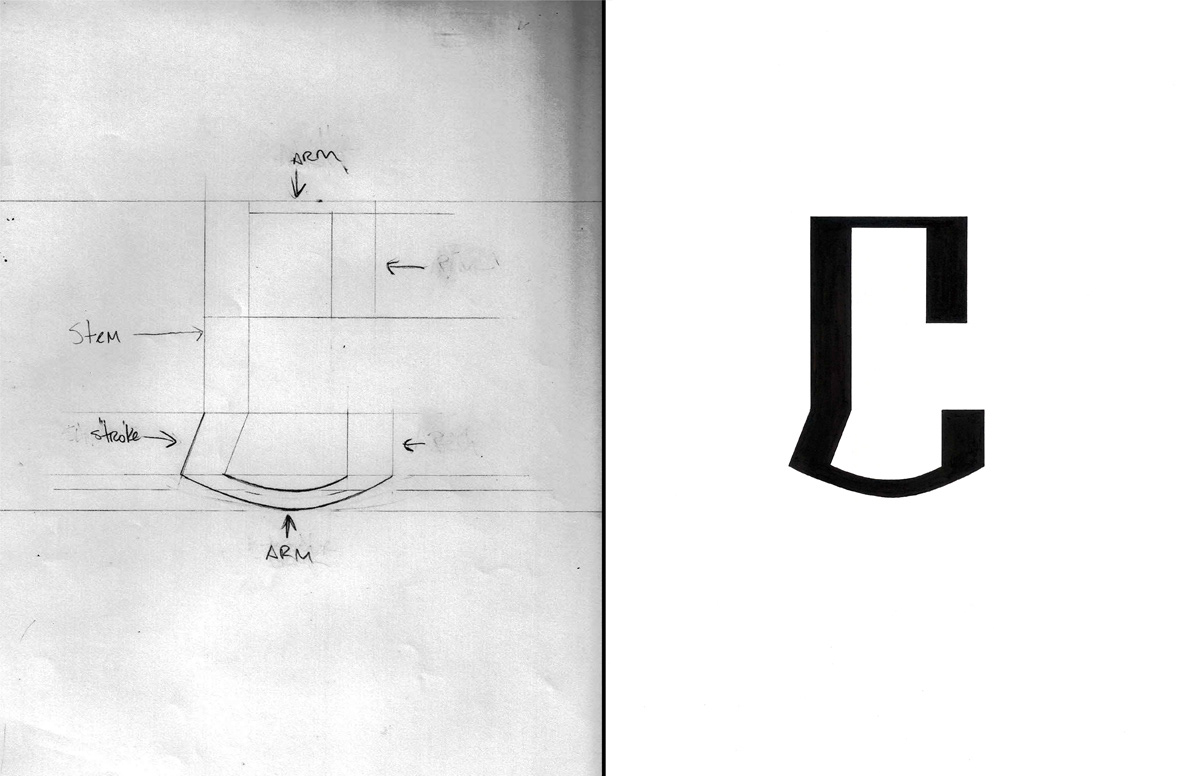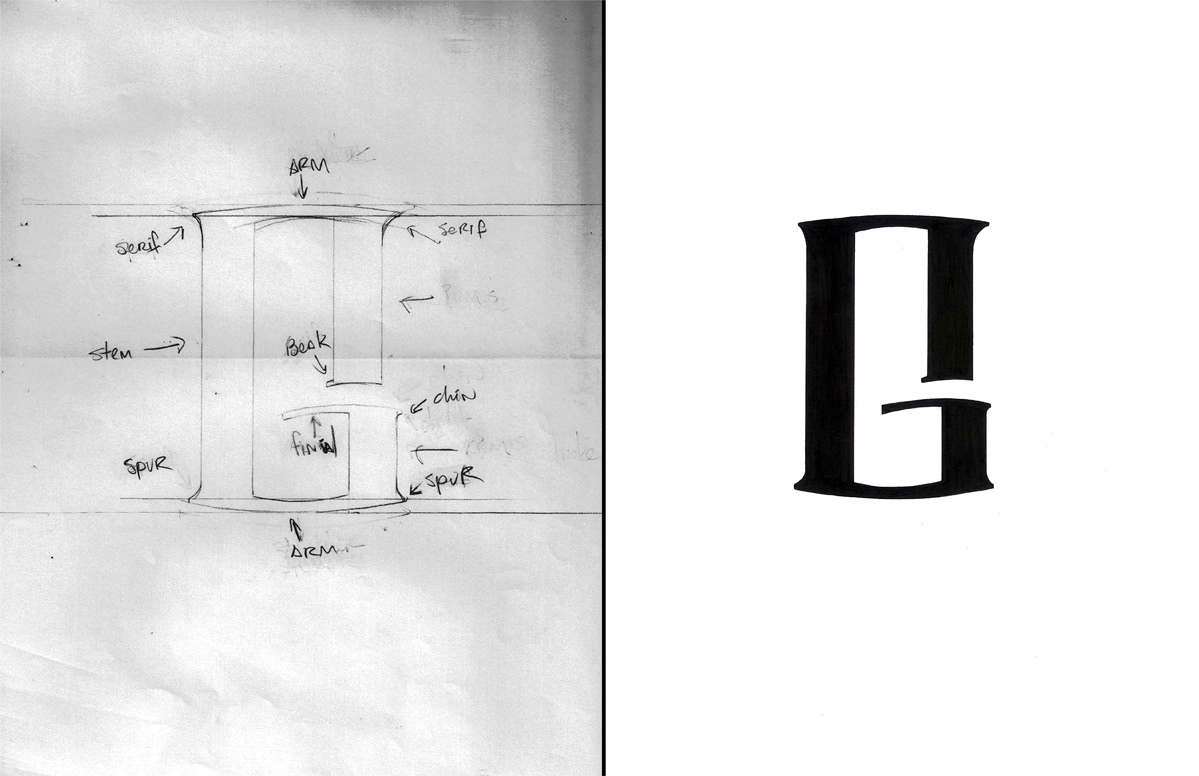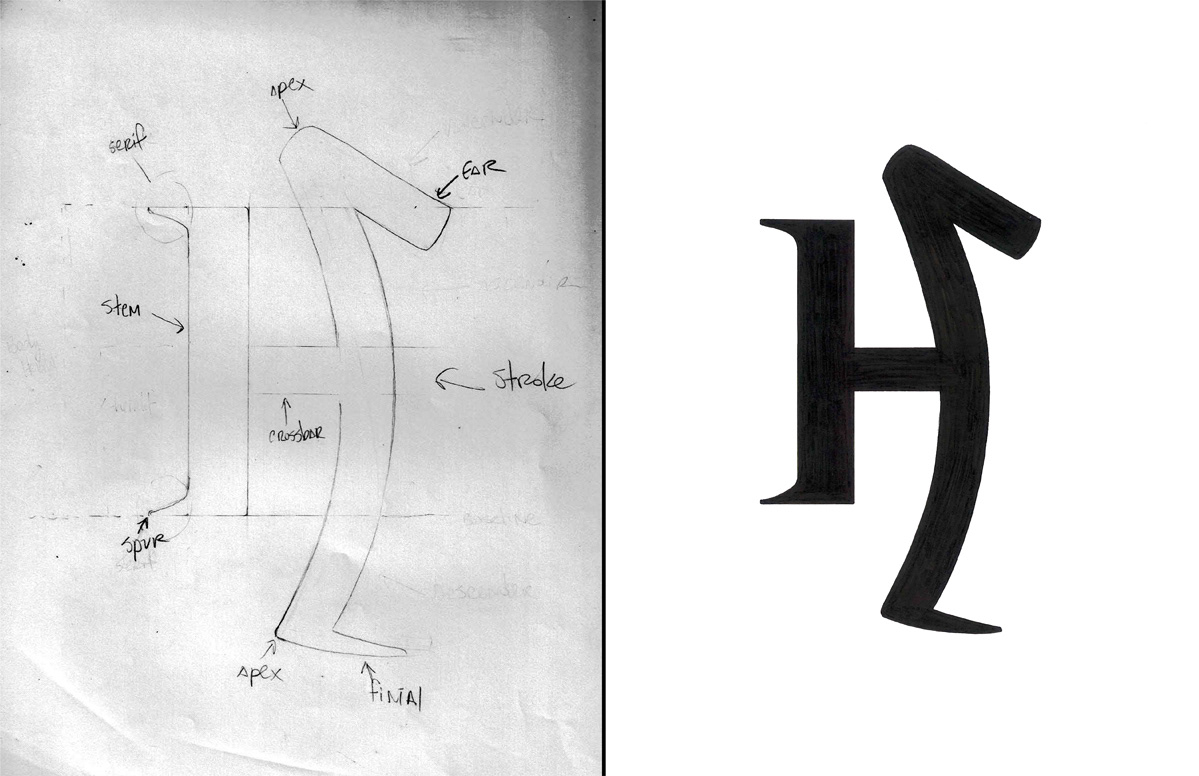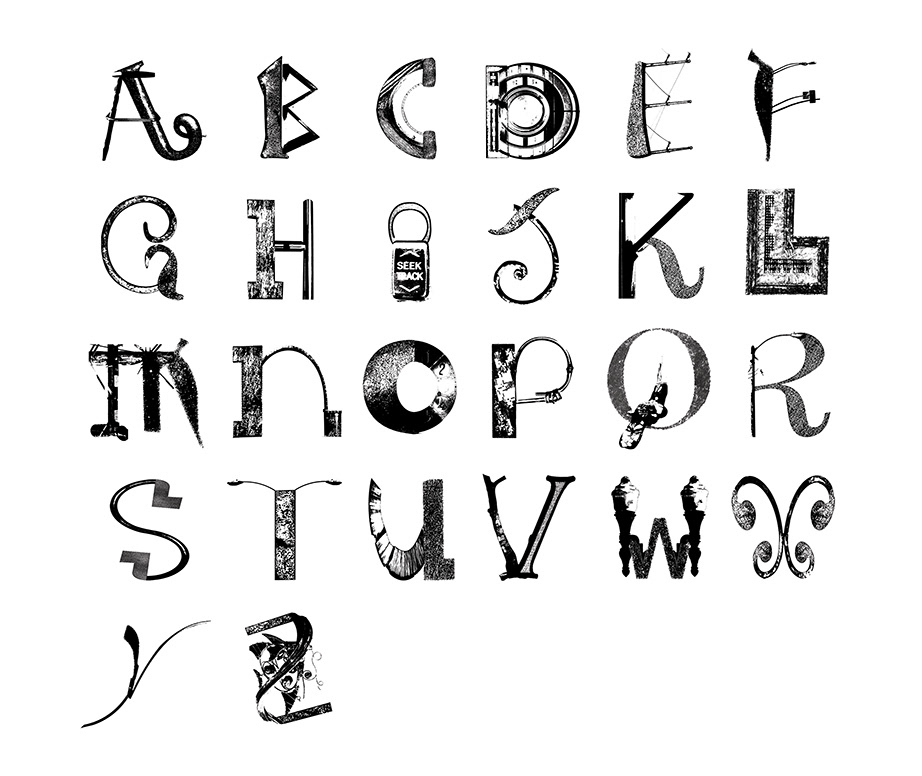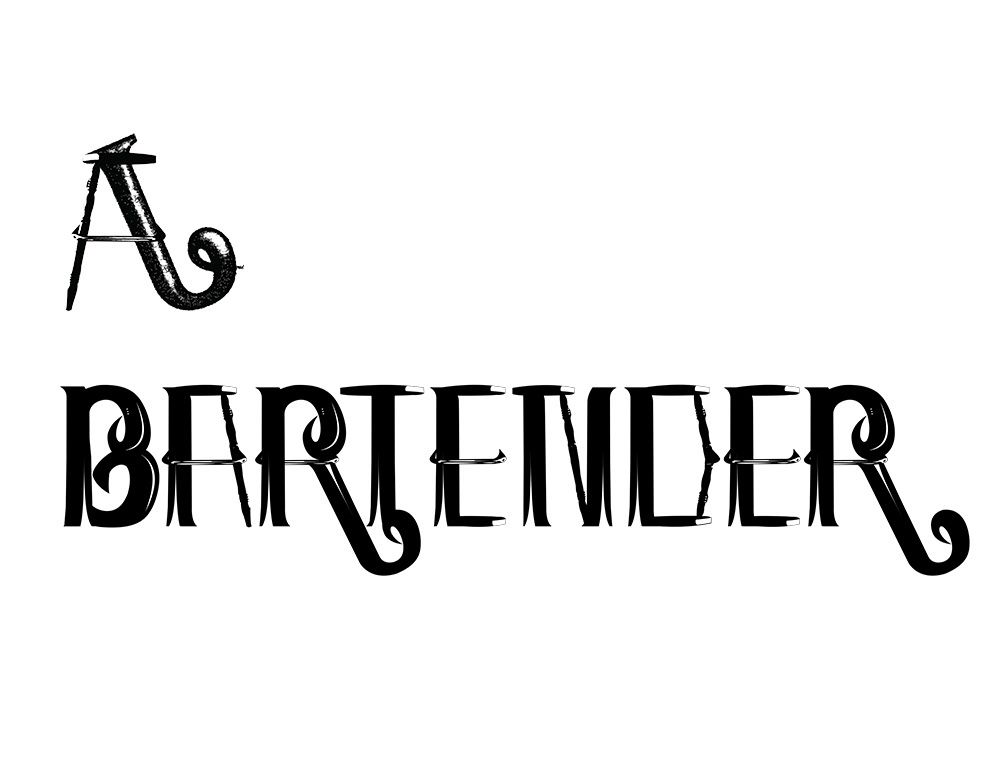 BARTENDER Typeface:

I chose a letter from my experimental type above and came up with a typeface that relates back to the objects used to make that letter. Only elements of the chosen letter were used.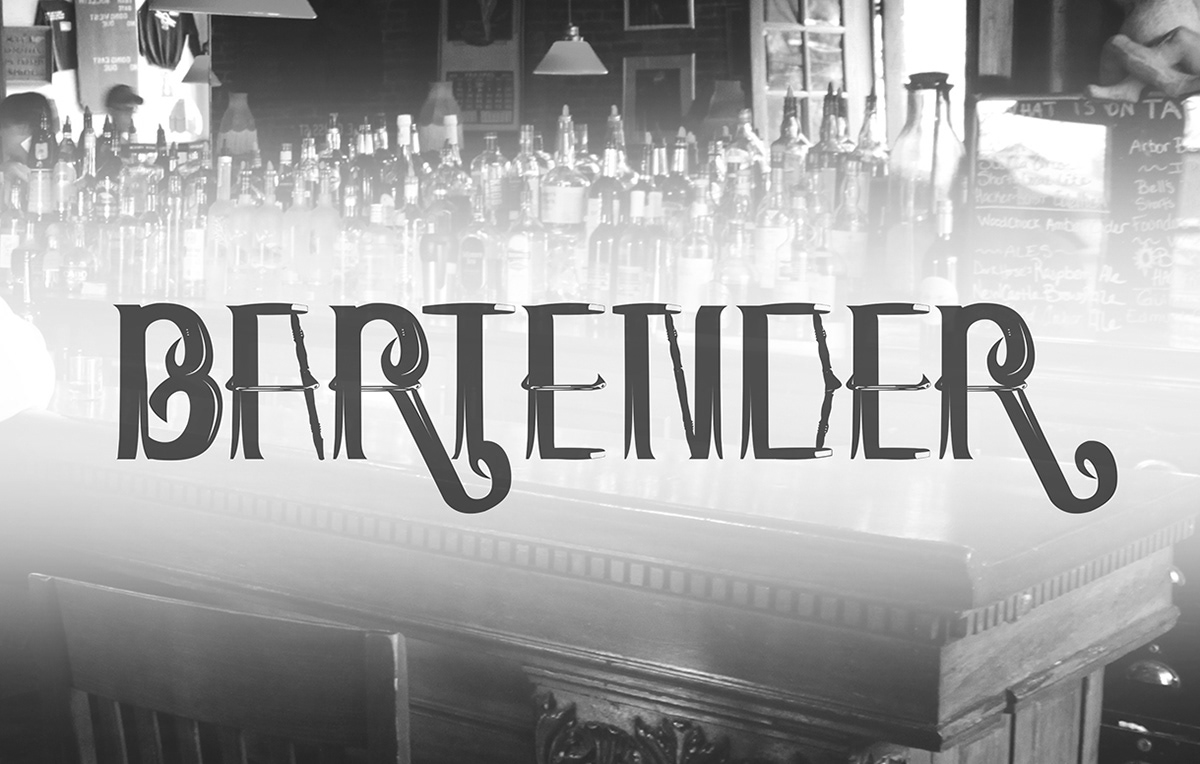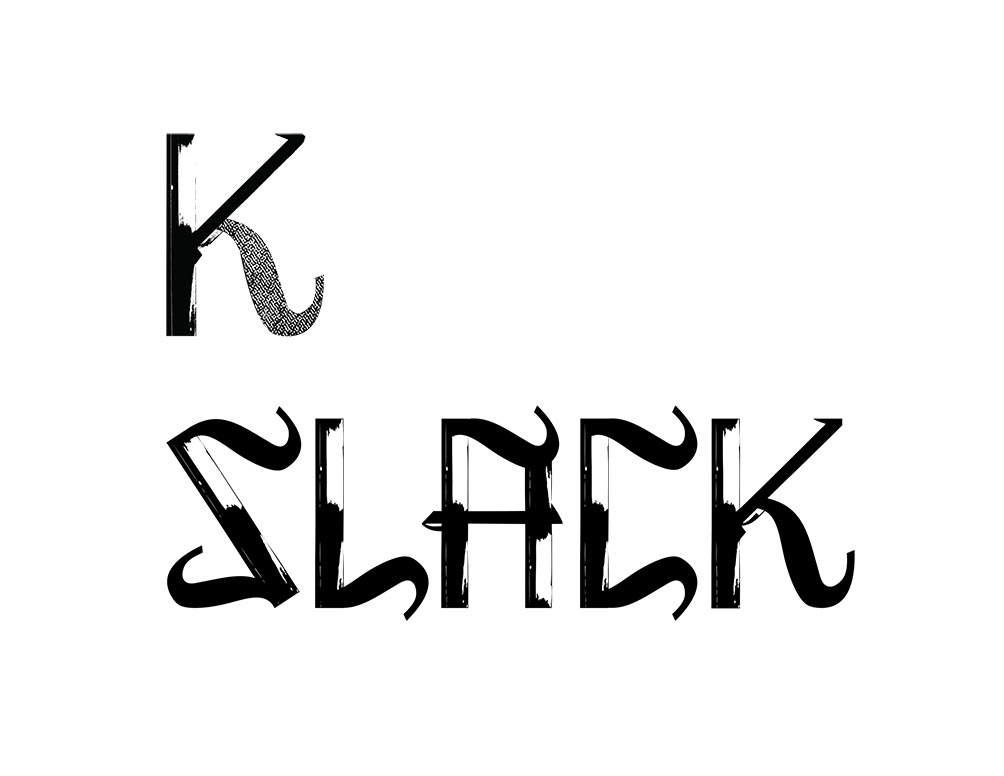 SLACK Typeface:

 Same exercise as above.