This is an illustration that was part of a larger project, the fieldwork assignment and presentation for the client's Doctorate Degree in Psychology. This was to help represent his research and viewpoint towards the oppression and violence against Lebanese women. There's a second illustration from the veiwpoint of the men, which can be seen here: 
Oppression and Violence Against Women Illustration #2
.
The client is very passionate about this topic and had alot of input on the illustration, but still allowing me the creative freedom on the conceptual elements and design. The size of the piece was to be large enough to present to a room of people and was originally designed as a Triptych, but because of placement of the crops, we made it into a single poster (approx. 70in x 37in). 

The client is inspired by the artist, Sari El Khazen
, as you could see in some of the elements of this piece. (
http://www.sarivisualartist.com/sari-el-khazen
)
Client: Maysar Sarieddine
// 

Process Animated 

//


(Instrumental from a Nicki Minaj song for project purposes only)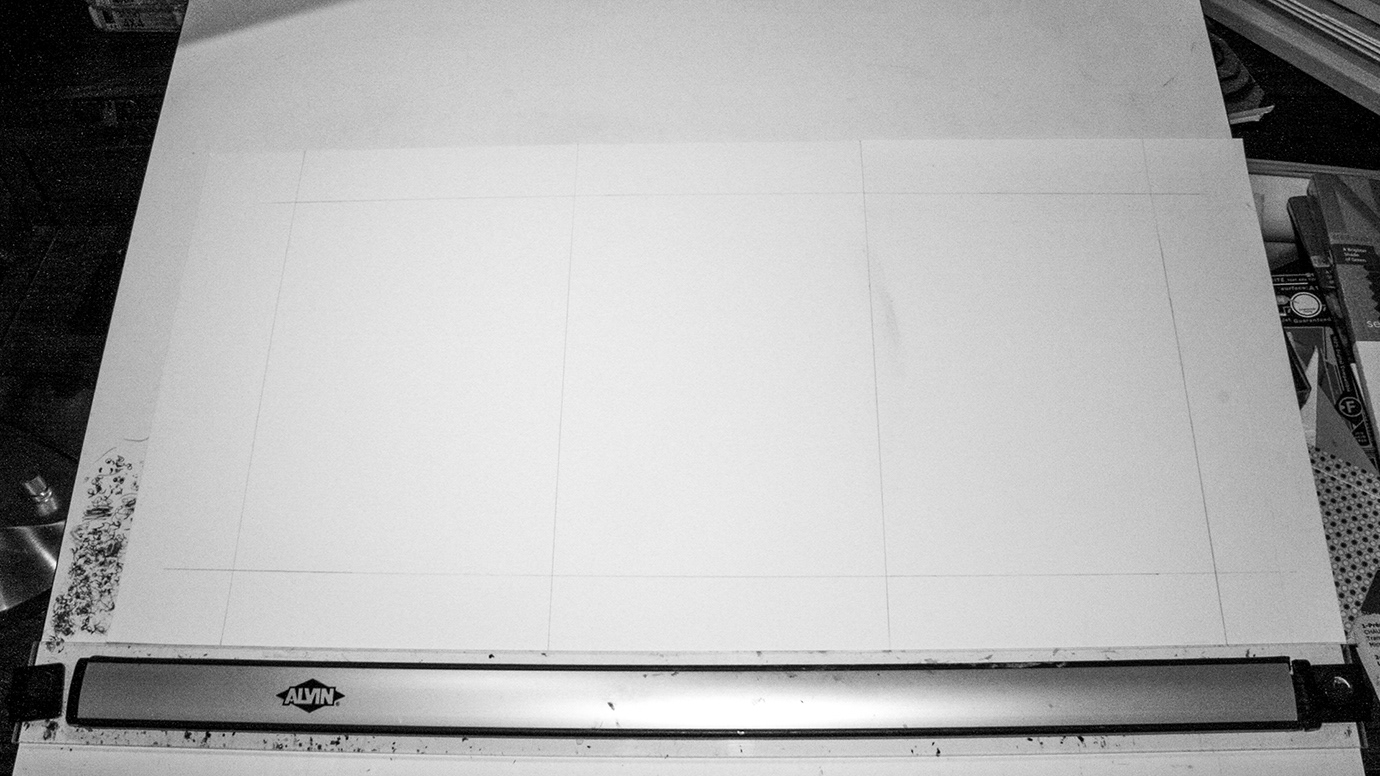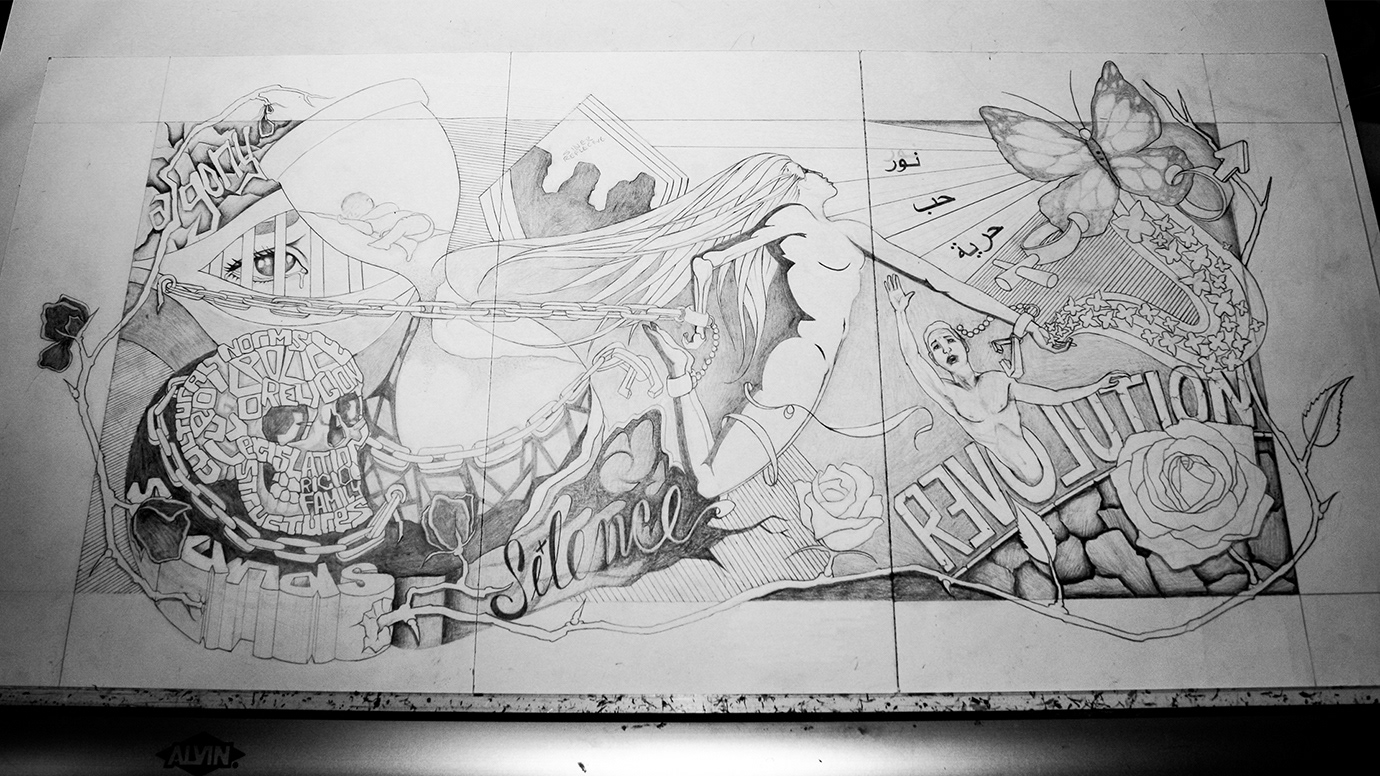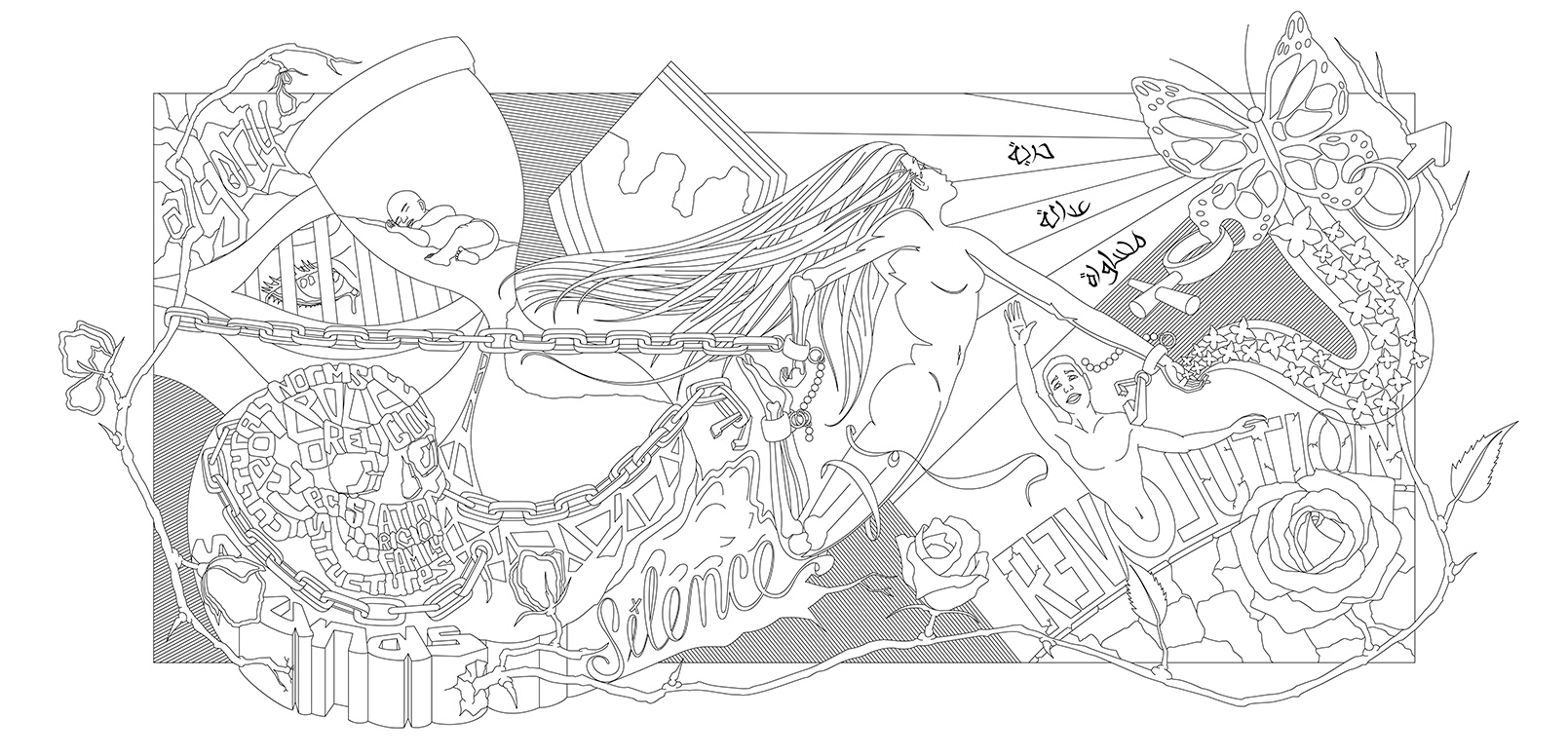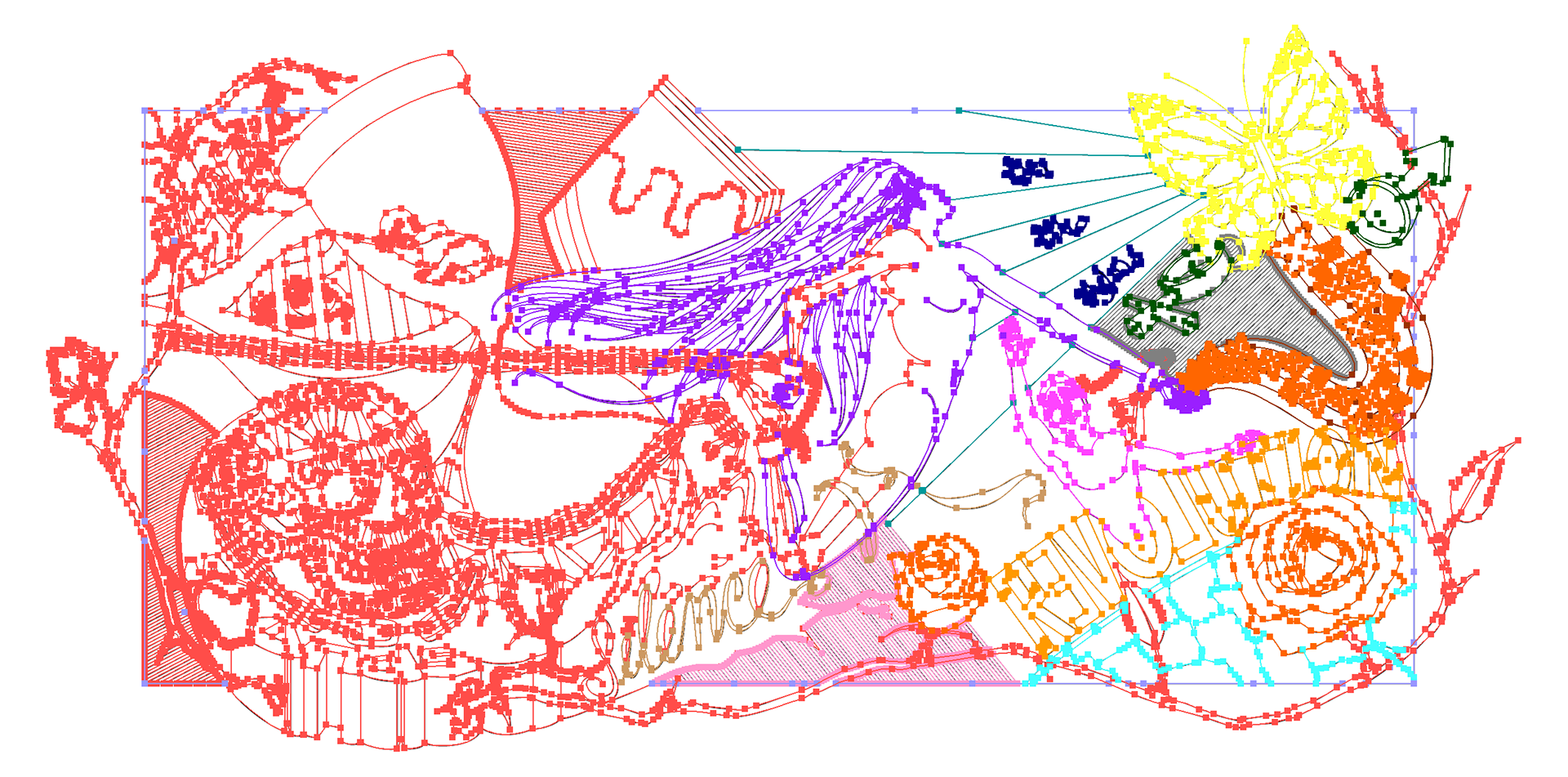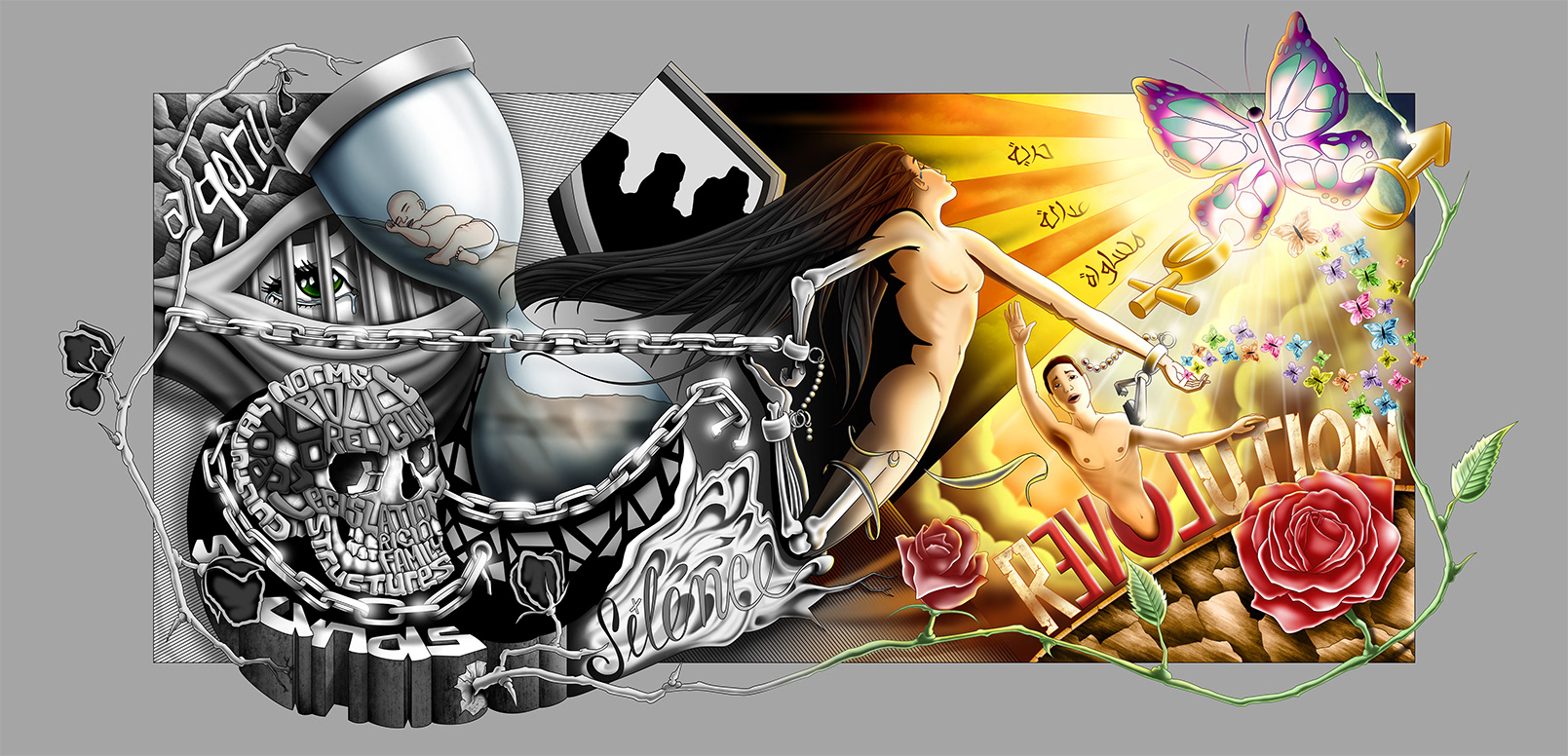 //
Research Paper Abstract
//
"
This fieldwork was conducted with Lebanese women who were victims of domestic violence, who have since left or divorced their husbands and are currently under the care of a non-governmental organization, KAFA, which fights for the eradication of all forms of violenceagainst women in the country. Through semi-structured interviews with the women, I learned that domestic violence is highly prevalent in many forms in Lebanon, and that this is accepted asa cultural norm. Women victims of gender-based violence are not supported by societal structures family, friends, police, lawmakers, and judges; and they are led to believe that they deserve, or are at fault for, oppression. A social revolution is necessary to change social customs, perceptions, and legal structures in order to protect and support women who have become victims of violent acts that were directed toward them simply because of their sex.
"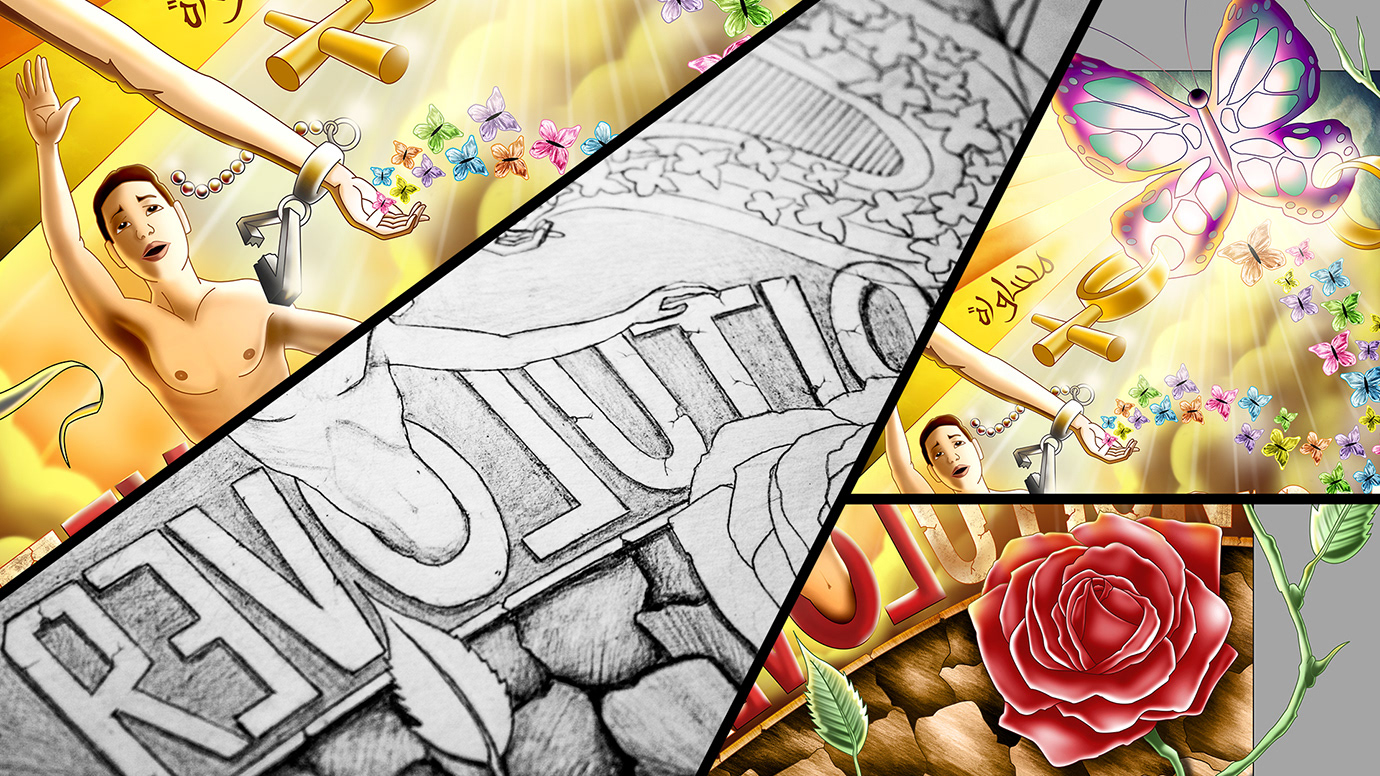 //

Video Interview Coming Soon!

//
The final illustration was decided to be shown at the United Nations Seminar on the topic "The Oppression and Violence Against Women." There will be a video interview with the client alongside the final piece that will be added later on, so you can get an in-depth talk about the topic and the inspiration for the illustration. Also, you will be able to see the full-scale of the final design.