"
Ozone is a naturally occurring molecule consisting of 3 oxygen atoms:
O3
. Just like during an electrical thunderstorm, ambient air and a small amount of electricity generates O3 onsite. Ozone water sanitation is one of nature's most powerful sanitizers. Ozone, a gas that is a triatomic form of oxygen, has been used for years in applications such as treatment of municipal water and bottled water. In fact, it has been used as a disinfectant in drinking water since 1893, as a food preservative for the cold storage of meats since 1909, and was found to prevent the growth of yeast and mold during the storage of fruits in 1939. Ozone has enjoyed a long history of use and is known as a broad-spectrum biocide against viruses, bacteria, biofilms, fungi and protozoa— none of which can build up a resistive tolerance to ozone, because ozone disinfects by oxidation processes. Ozone does not act as a systemic poison to microorganisms, but rather, destroys them by oxidation. Consequently, it is impossible for a microorganism to build up any resistance to oxidation. Ozone Clean Technologies uses this "green" technology, ozone infused water, as a 100% organic way to clean, sanitize, and replace conventional chemical-based methods.
"
(
http://www.ozonect.com/about.html
)
Client: Ozone Clean Technologies | 
http://www.ozonect.com
Project Manager: John Hanna (Head of Marketing at Cabeau, Inc.) | 
https://www.linkedin.com

//
Details 
//

Previously O3 BIOLOGICS, Ozone Clean Technologies was in the process of rebranding under their new name, Ozone Clean Technologies. They were looking for a new logo that would highlight what differentiates them from the rest of the industry, in their use of
Ozone
. Also a full rebranding and stationary.​​​​​​​


//
Initial Sketches and Concepts
//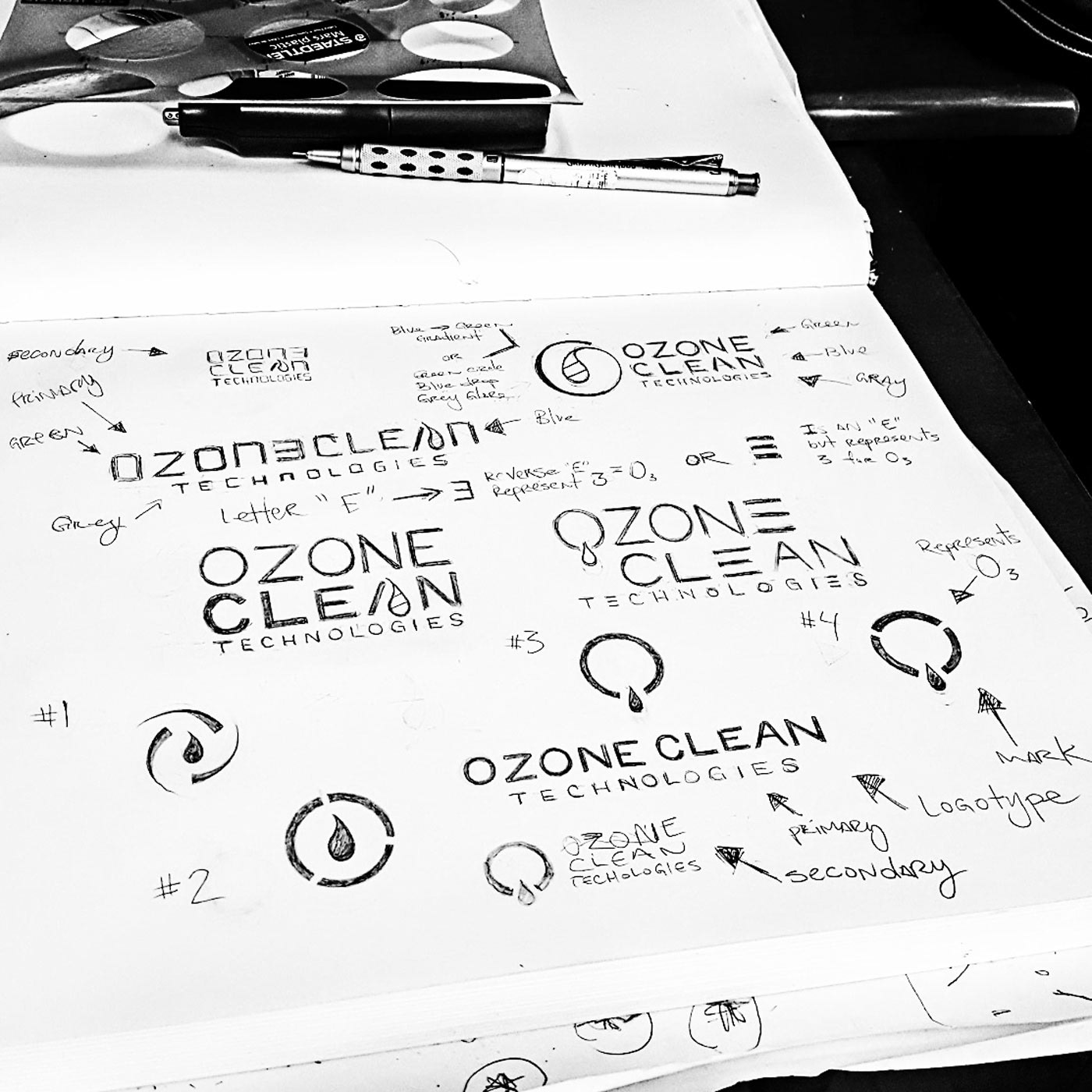 //
Final Logo, Brand Identity, Style Guide 
//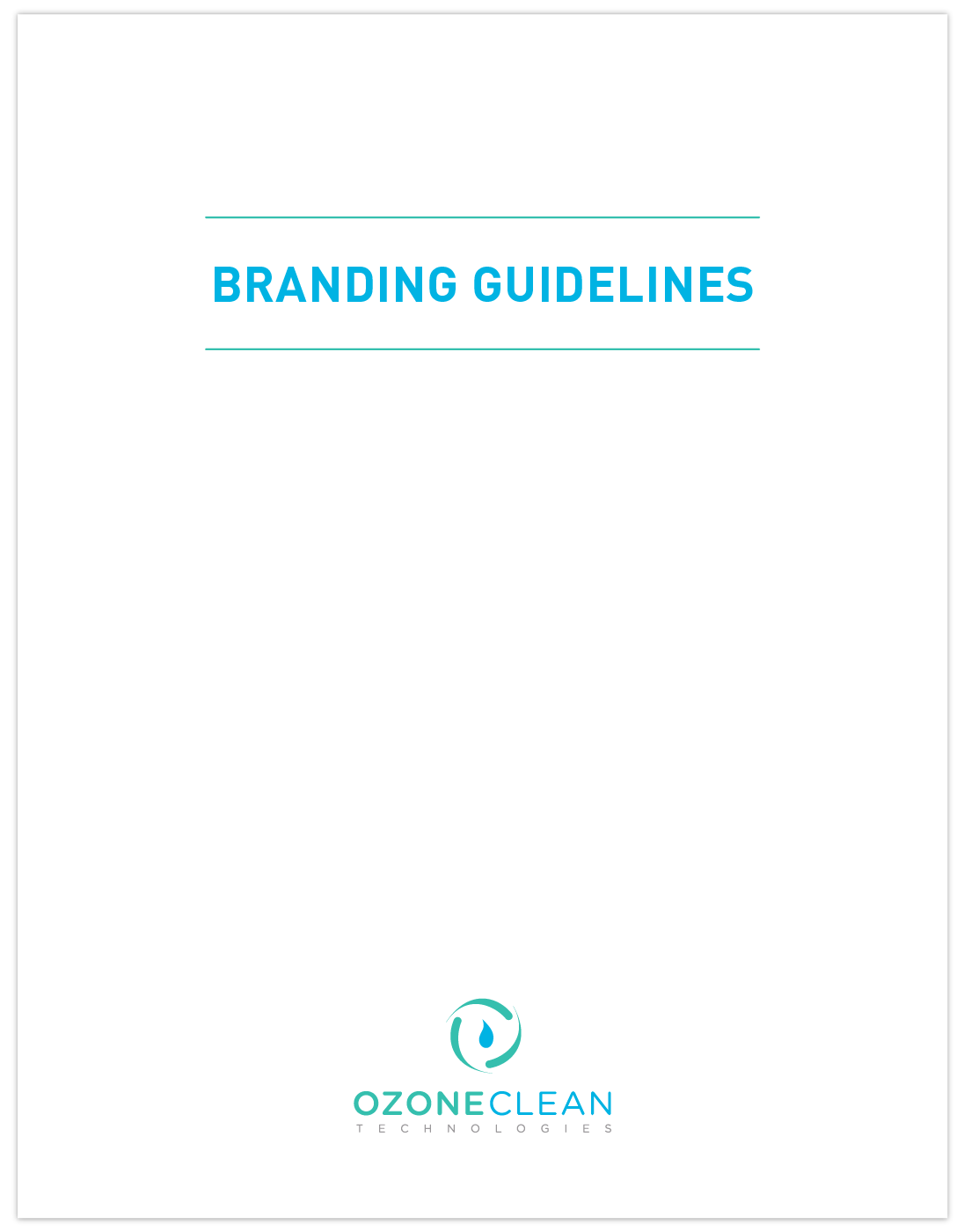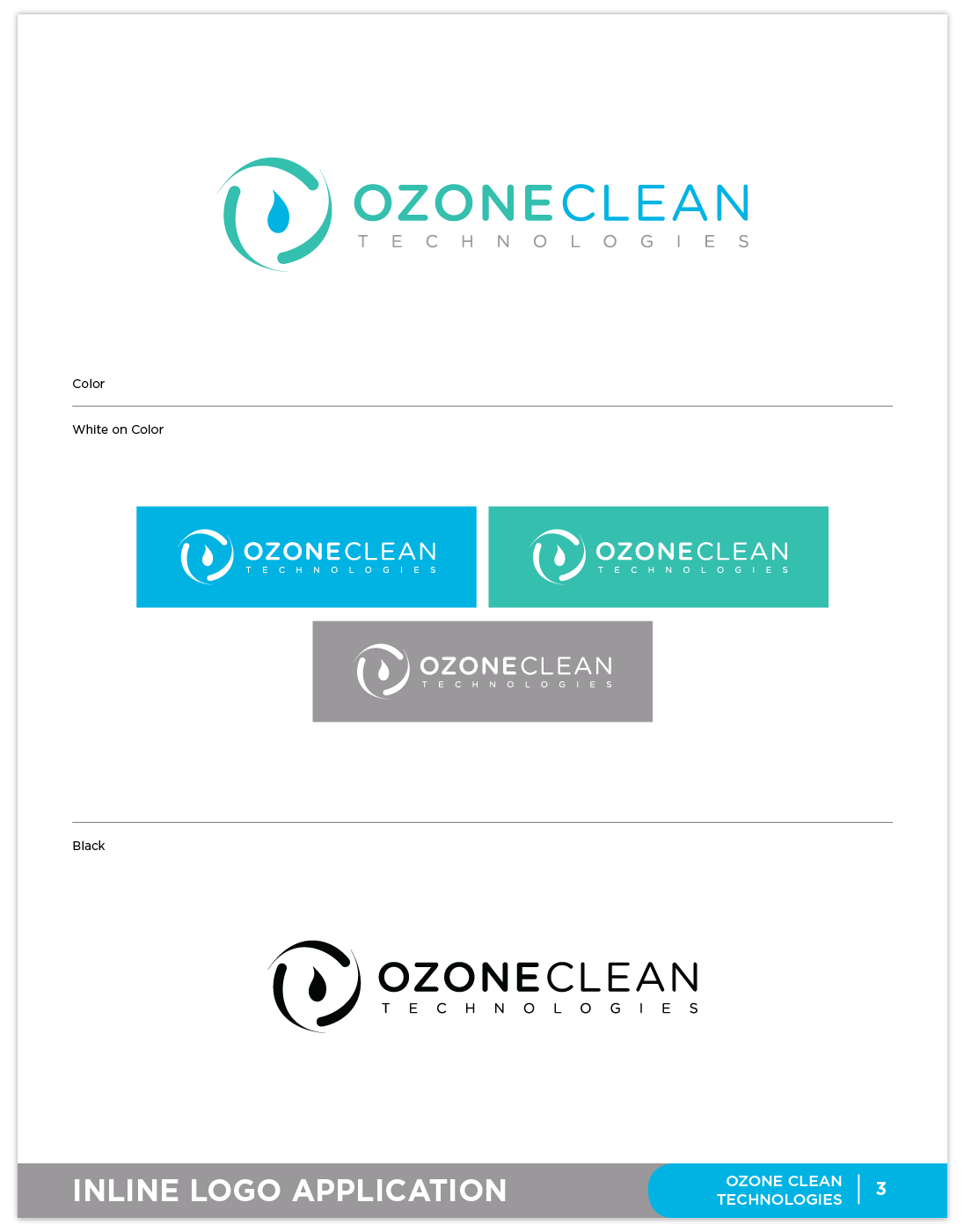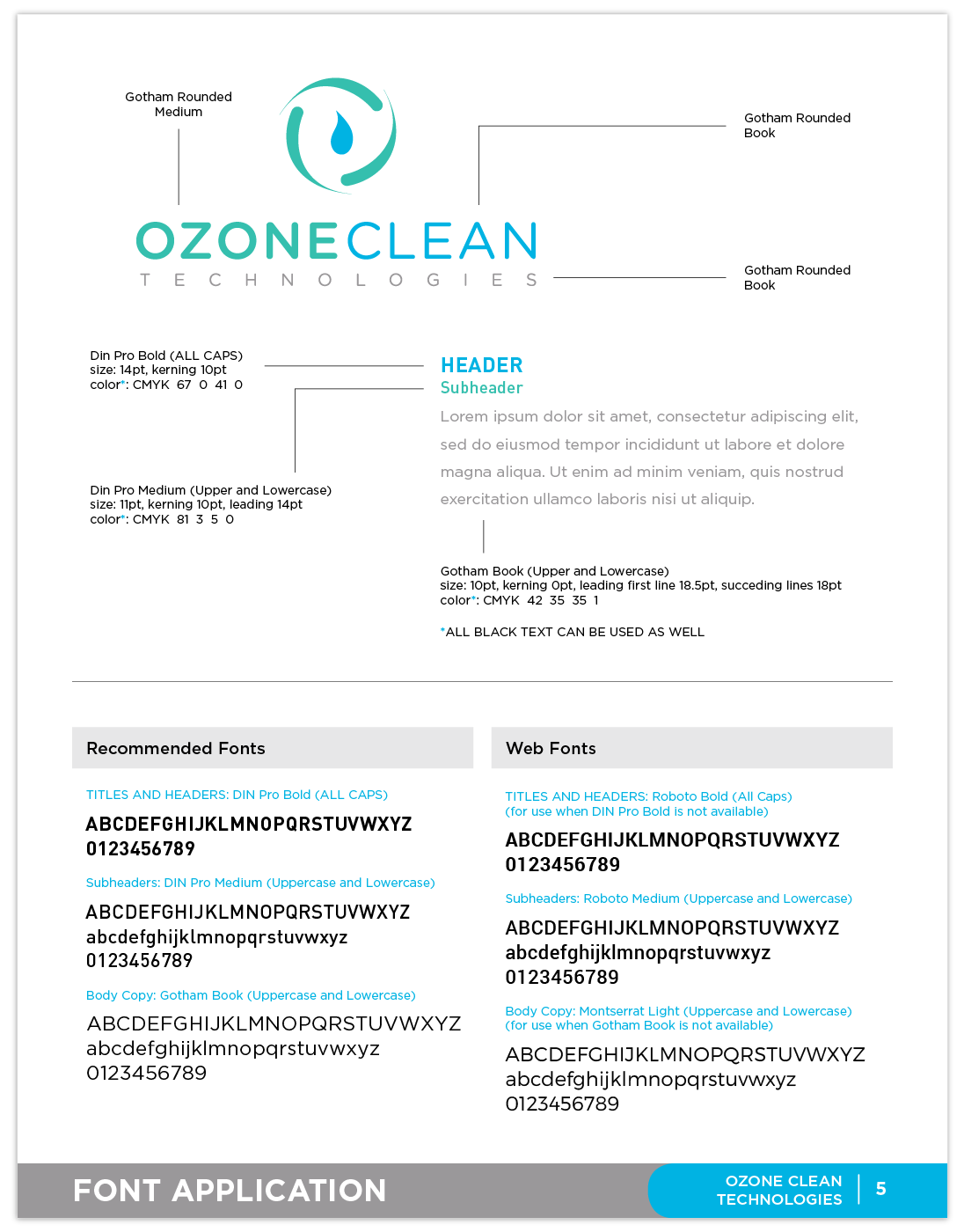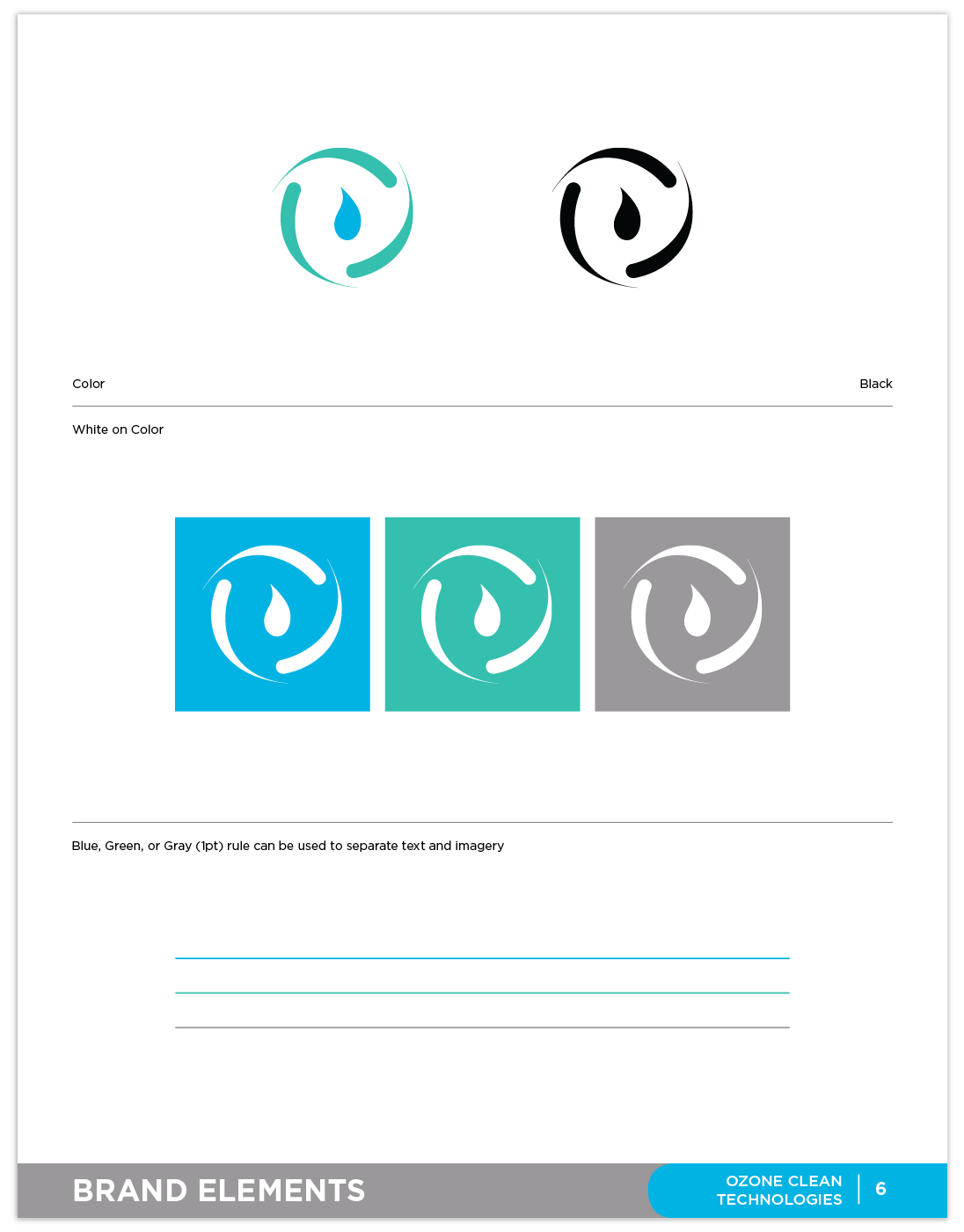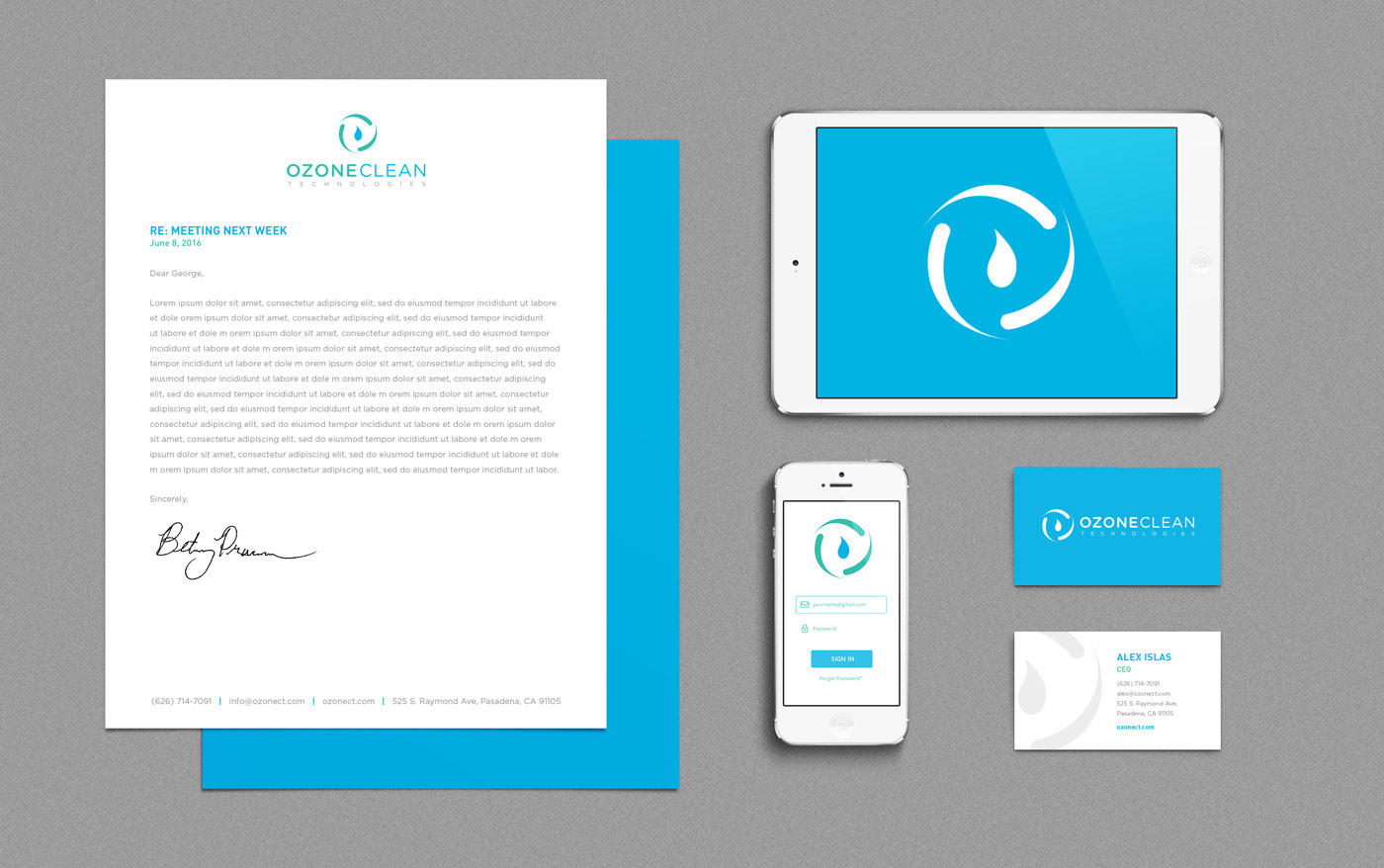 //
Letterhead converted into a fillable PDF for client's use 
//