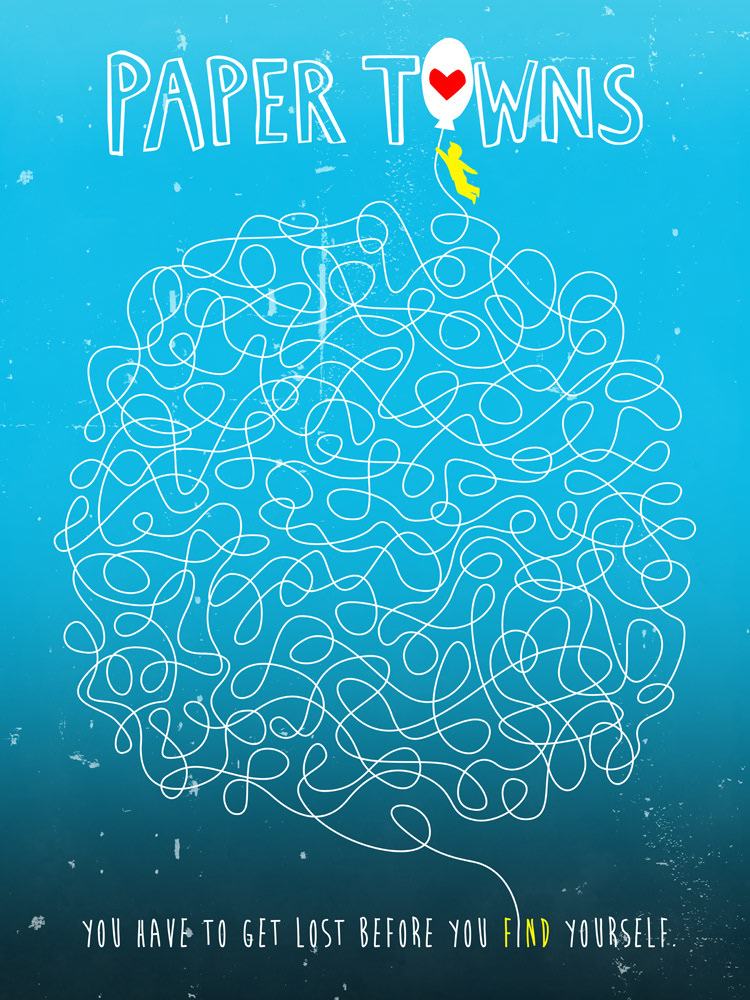 This is a poster illustration for a Talenthouse Contest hosted by 20th Century Fox for the movie, Paper Towns.
It didn't win the contest but was a Talenthouse Pick!
https://www.talenthouse.com/articles/paper-towns-selected-artists-&-talenthouse-picks
This image came to my head after watching the movie trailer and reading the quote, "You have to get lost before you find yourself." This illustration is my interpretation of the quote and what I got from the trailer. Life is a crazy journey of ups, downs, lefts, rights, u-turns, flips, and wait-a-minutes, in trying to find yourself and/or that love and/or passion in life. It definitely took me to get lost a few times to finally realize my passion.
The movie campaign artwork and trailer (
http://papertownsmovie.com
) feels young, fun, and quirky, and I feel that this illustration and interpretation fit that youth, quirkiness, and humor. I noticed that in some of the campaign artwork I've seen, the same font I had planned to use, Brainflower, was used. Great minds think alike. =P I hope you like my interpretation.
*
Paper Towns title/lettering property of 20th Century Fox and used for contest purposes only 
*