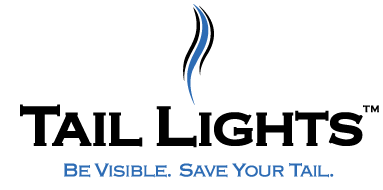 //
Logo Process
//
The client wanted to update the original logo with something that was fun and quirky. She wanted to keep the mark, but make it look not so much like a flame and more like what it was meant to look like, a horsetail. She made it clear that she wanted the mark to be recognizable and able to stand alone, like the Nike swoosh. I tried a few directions and ended up playing with the idea of using the negative space around the mark to where you could almost see the horse's backside without it being there. The first direction started with no dash and played with the space between "Tail" and "Lights." The dash was added to make the logo workable with the URL address, 
www.tail-lights.com
. We ended up reverting back to the original logo, but kept the new mark that I designed. I updated, cleaned up, made the letters bolder and fixed the kerning. The client decided on a darker, royal blue. The direction went from fun and quirky to something a little more serious, bold, and tied back to the horseback rider demographic with the Copperplate font.
*
Below is some of the experimenting
*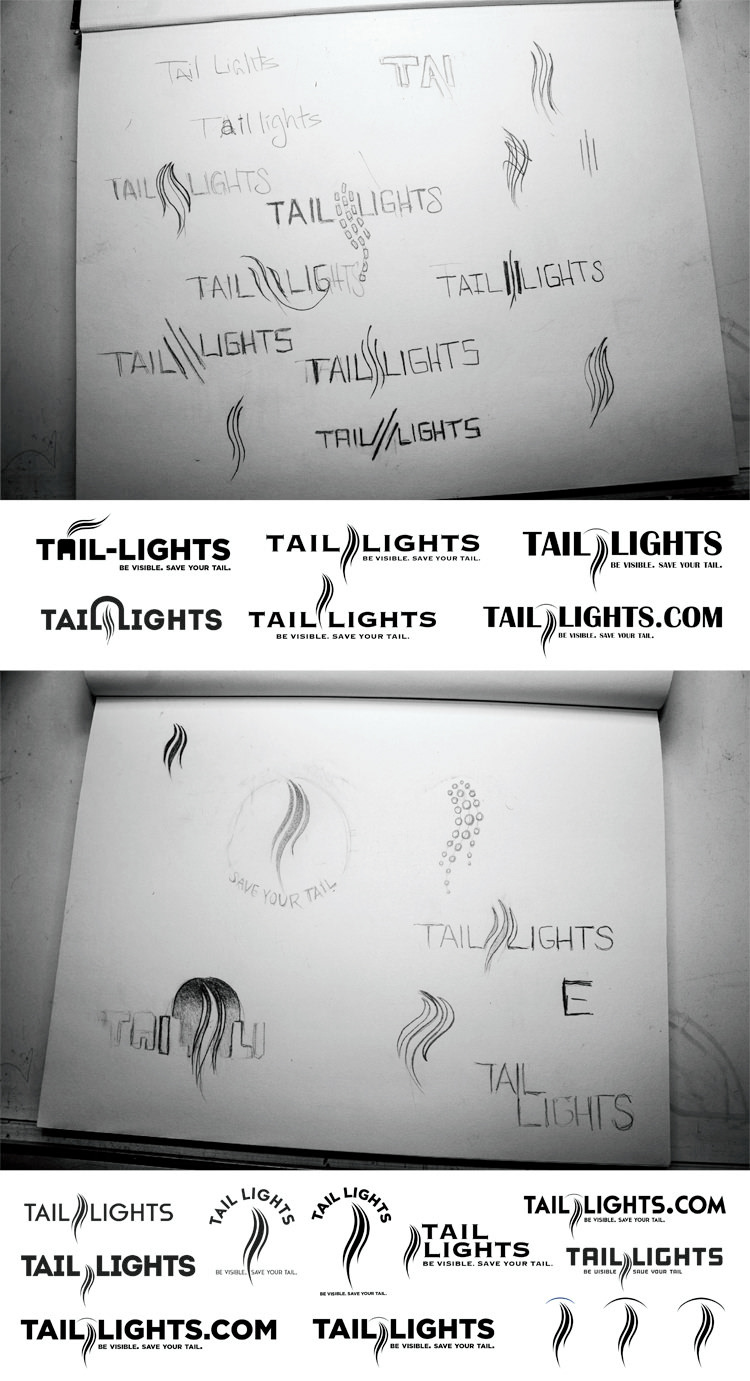 //
Various Branding Collateral 
//
*
Some collateral has been used and some for project purposes
*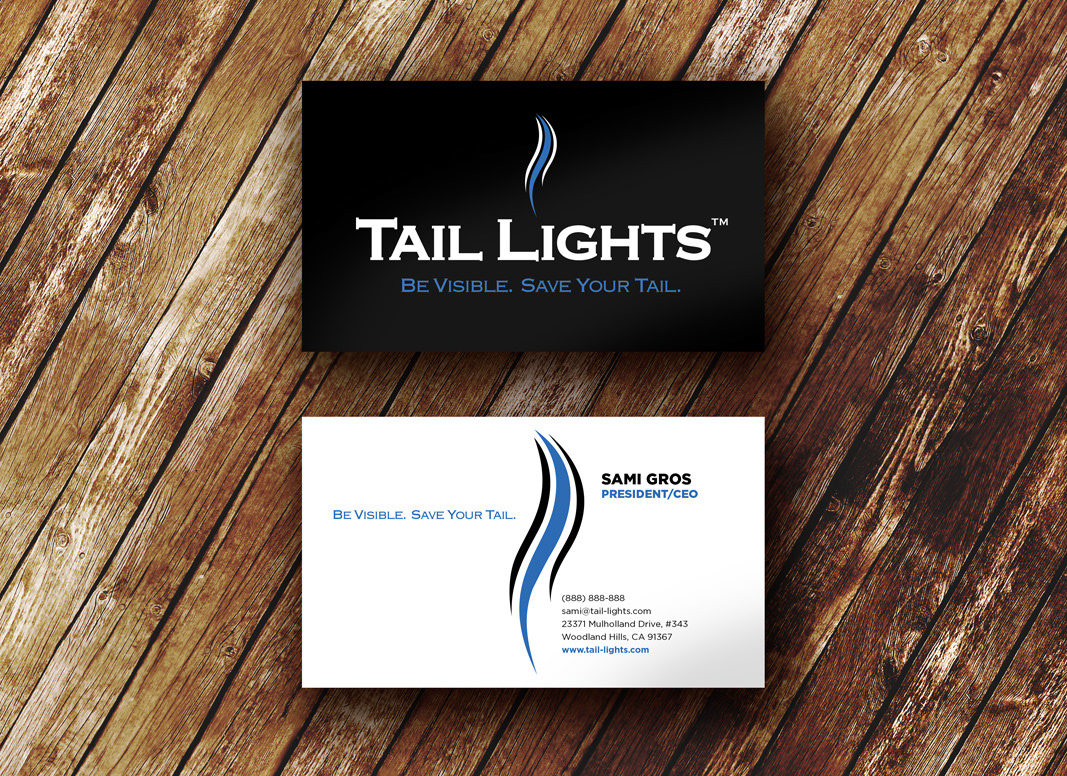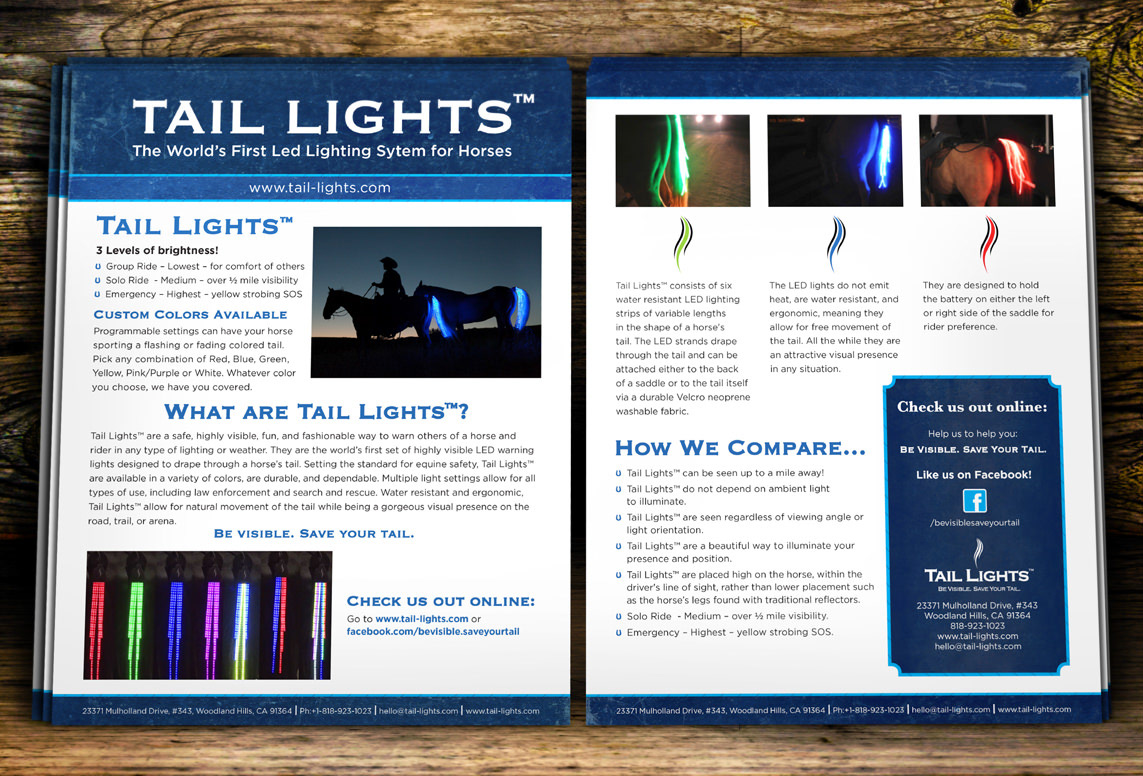 //
 Two-Sided One-Sheet Front and Back or a Two-Sheet Flyer for a trade show 
//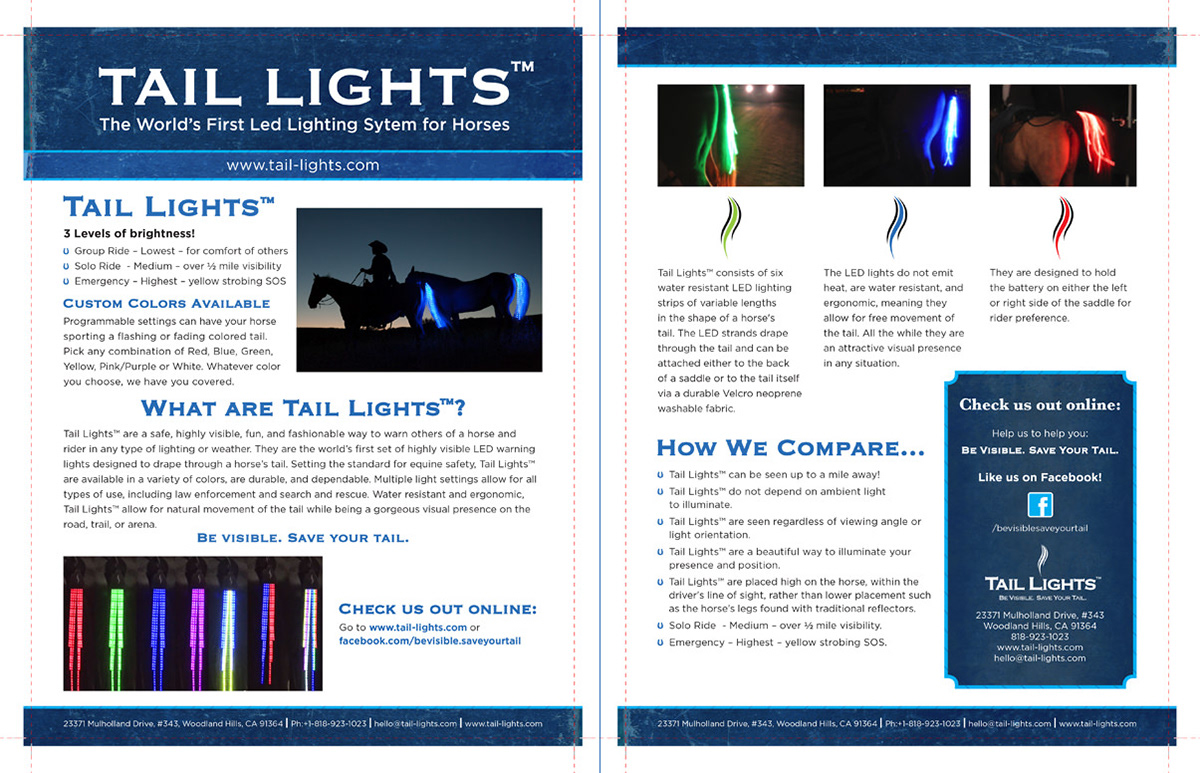 *
Trade show – Booth art done by someone else 
*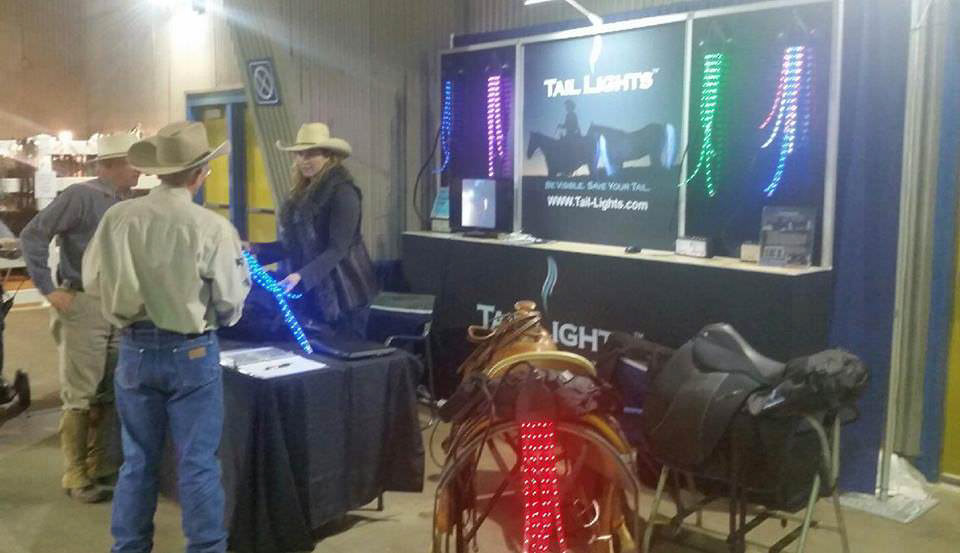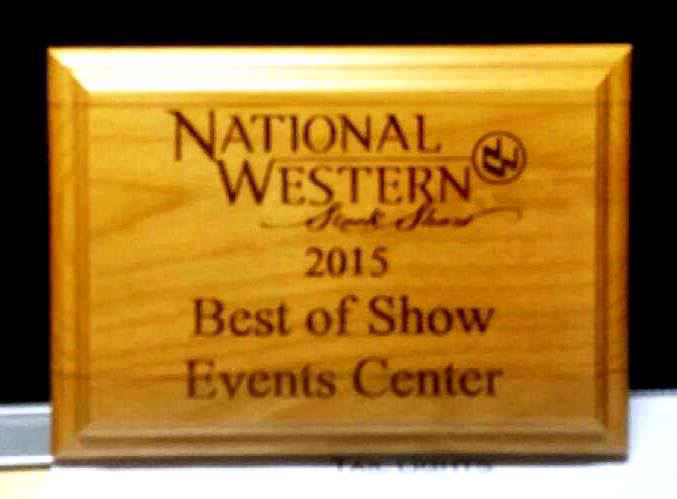 //
 Z-Fold Instruction Manual
//
The overall style and layout was provided by the client. I helped out by creating and inputting the illustrations/diagrams into the manual, finalizing the layout, updating the fonts and PMS color, and getting the manual ready for print.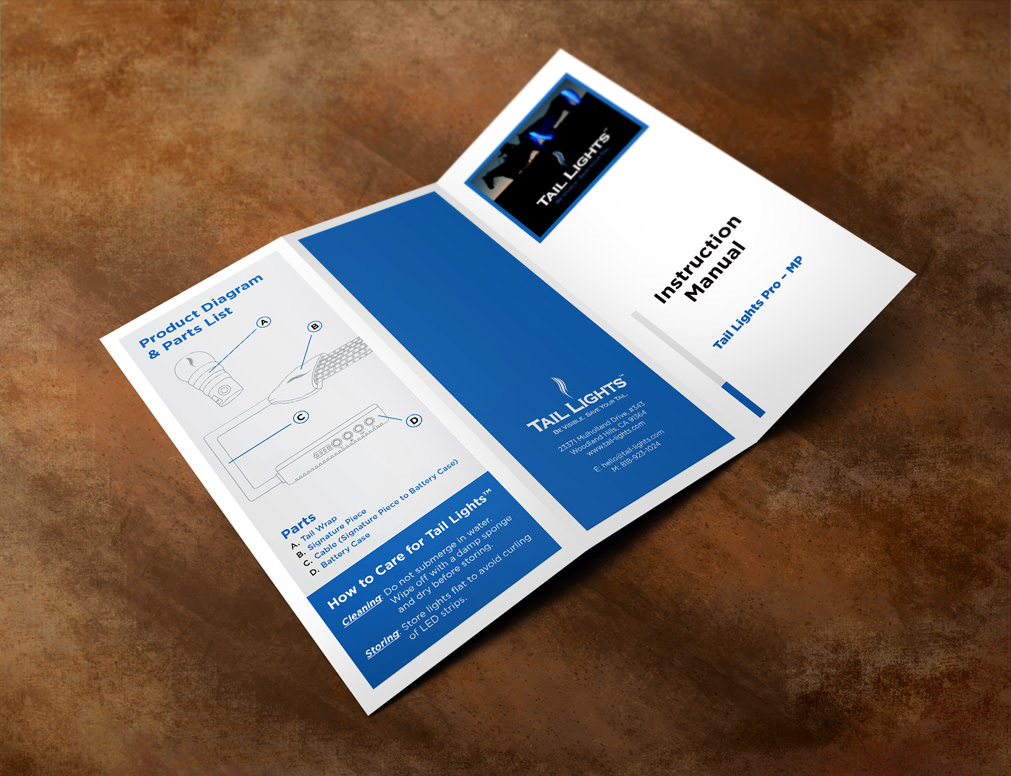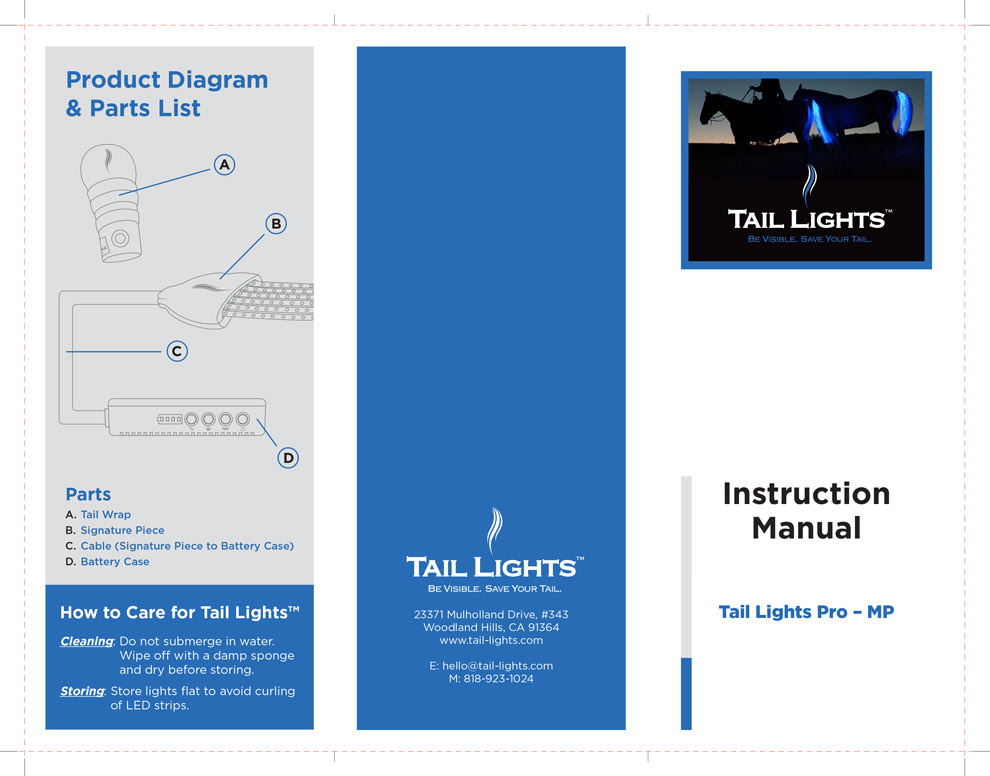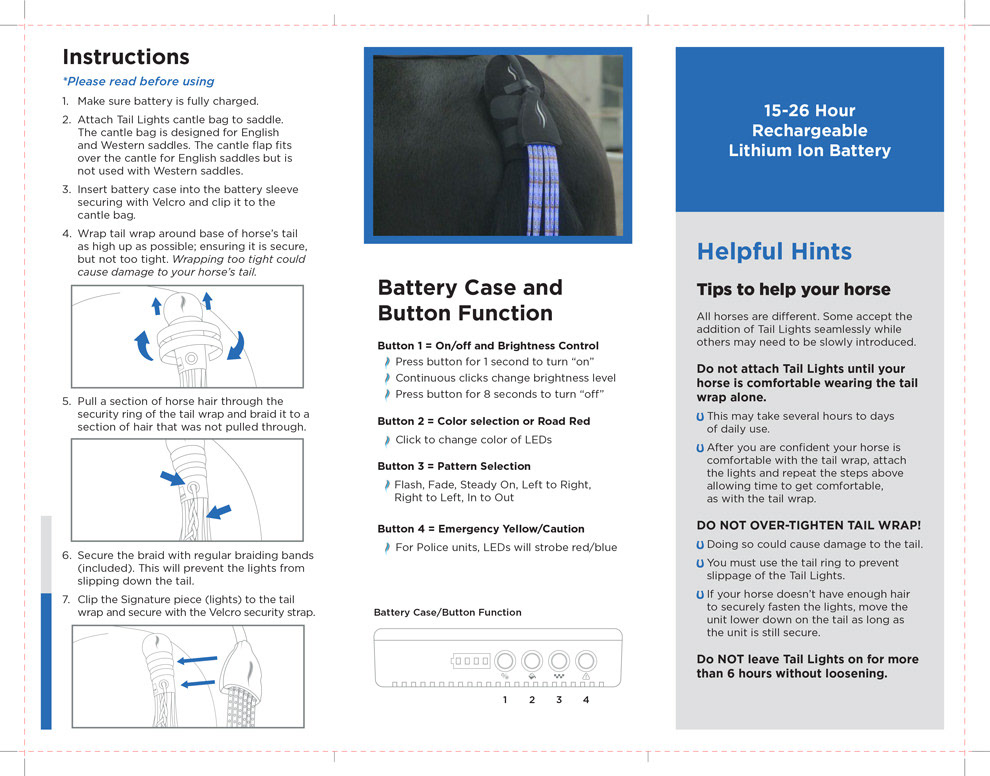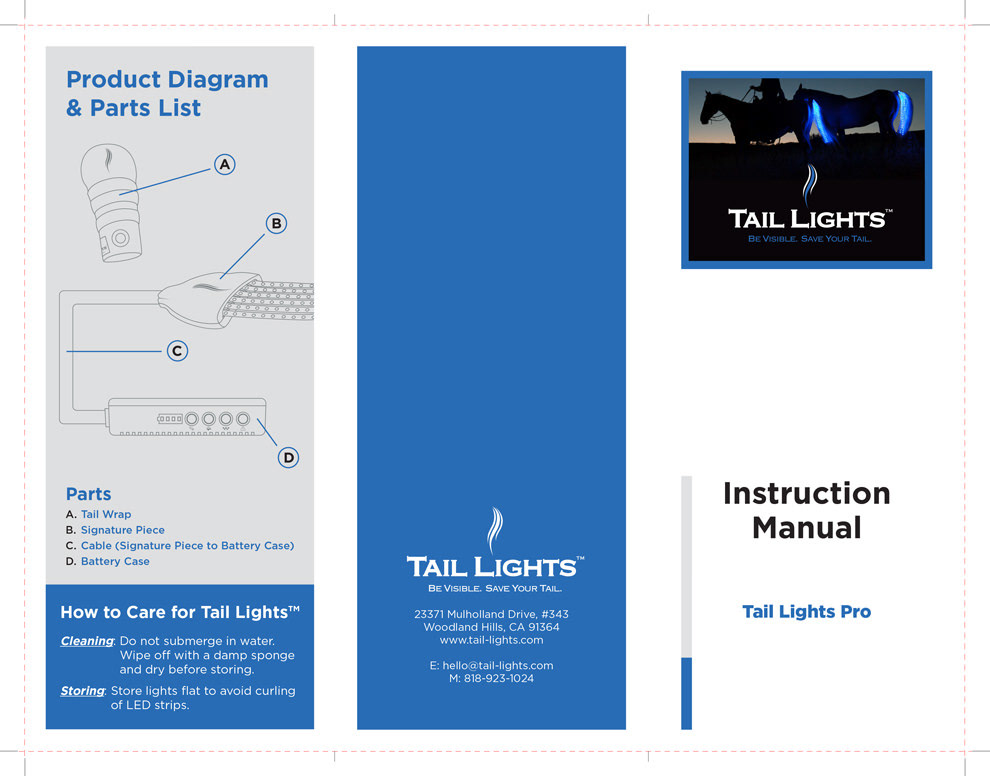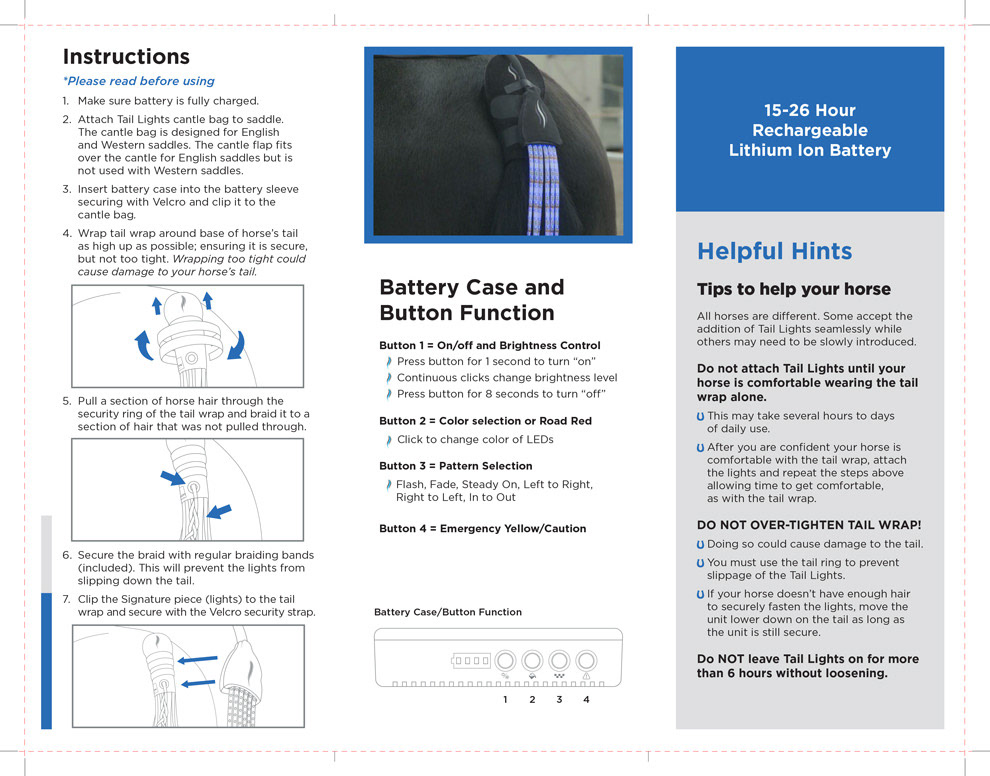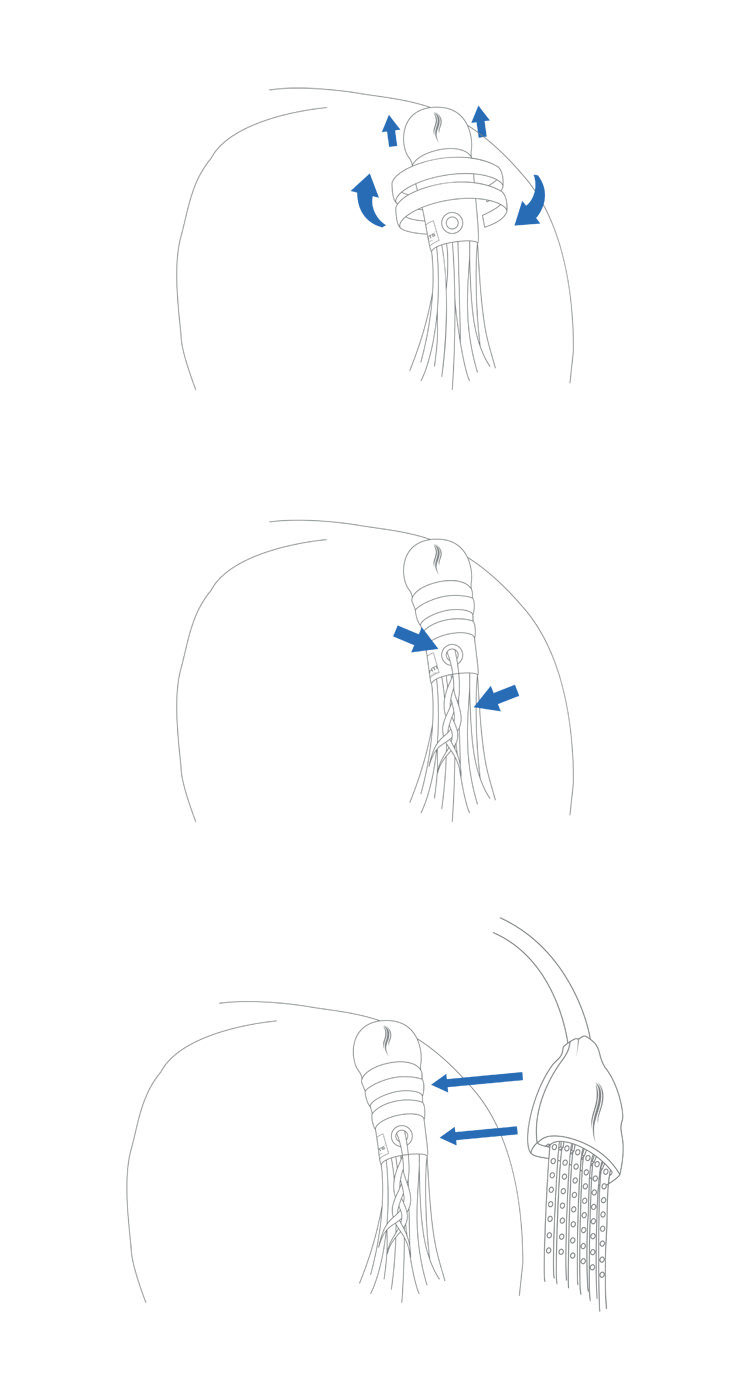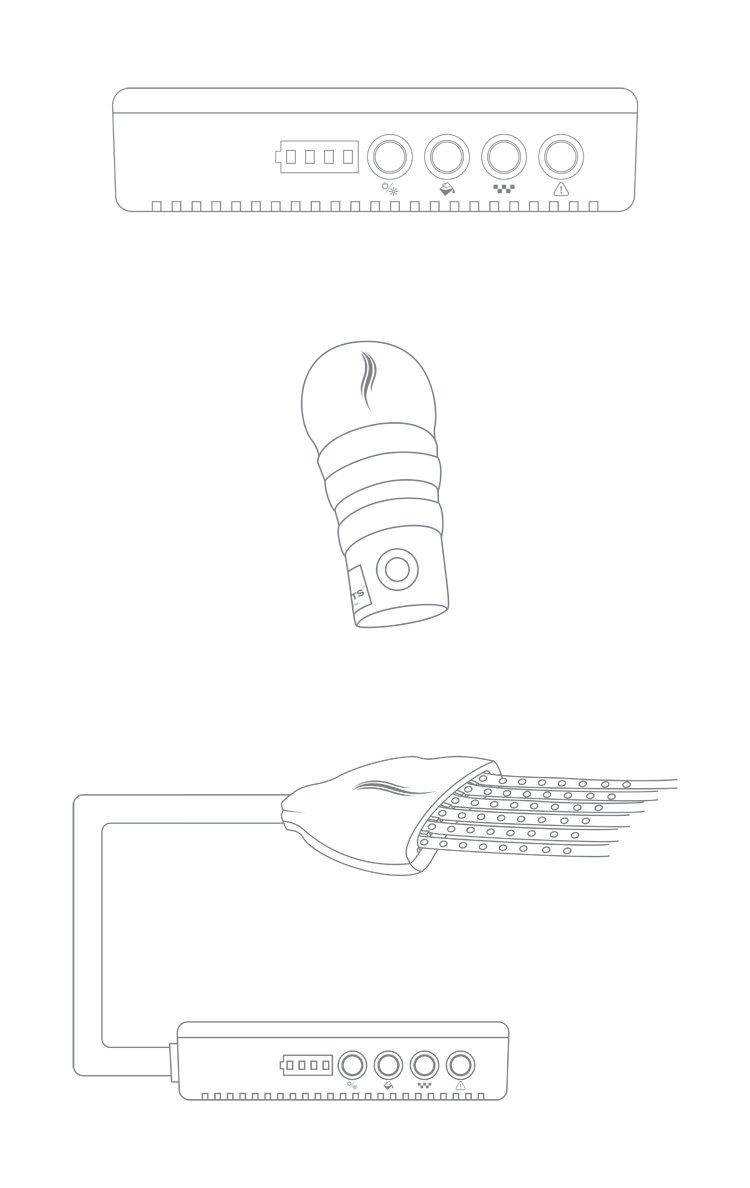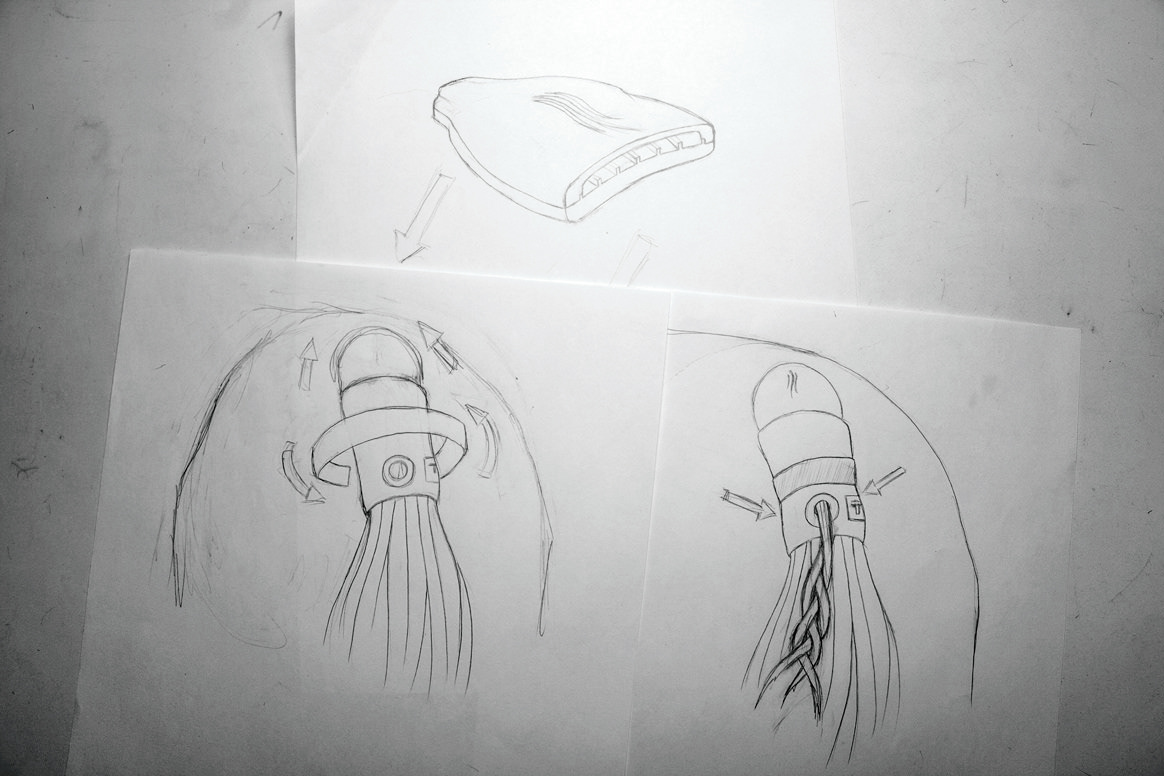 //
 Packaging 
//
The client had some ideas on design and requirements on dimensions based on the product, as well the material to be printed on. The final design was printed on recycled corrugated cardboard. This is a flat blister board that is hole punched and the product is fastened or tied down to the board by snap ties. Below is the final design and various options.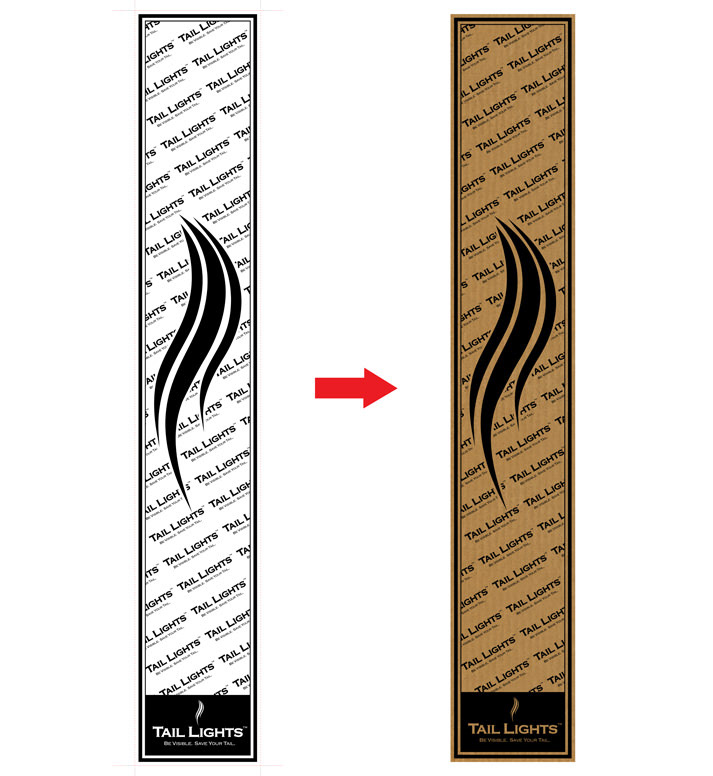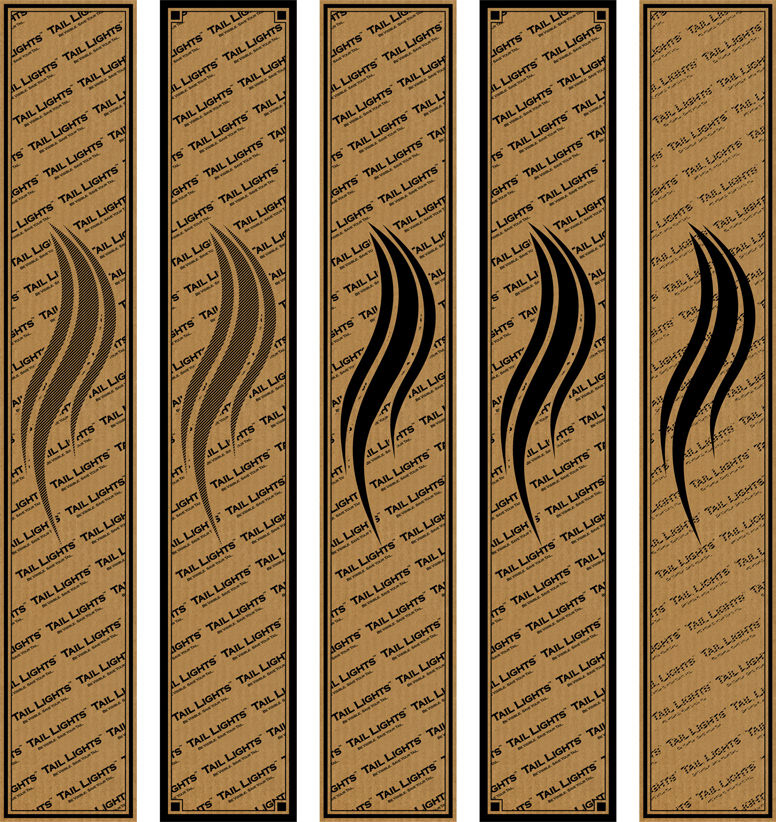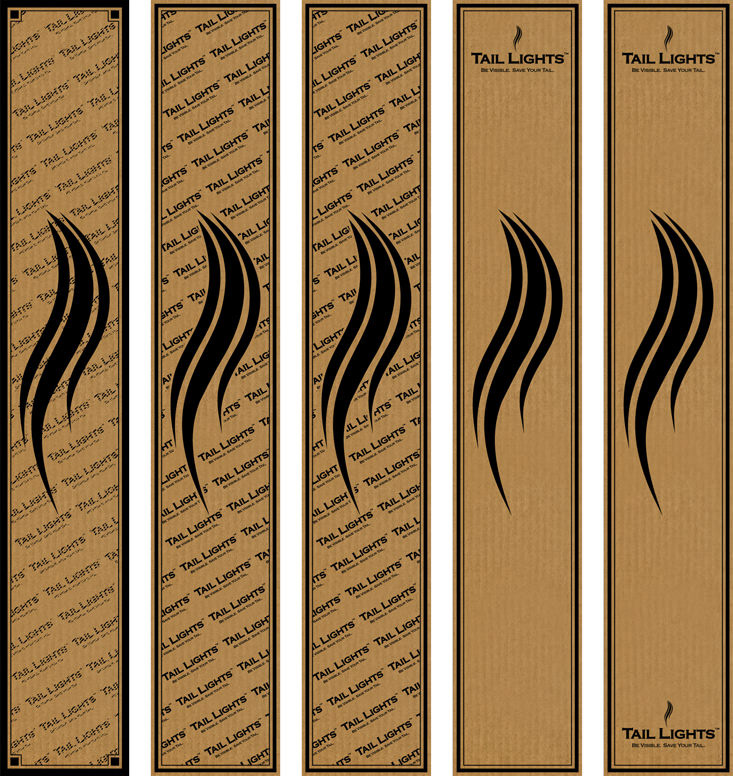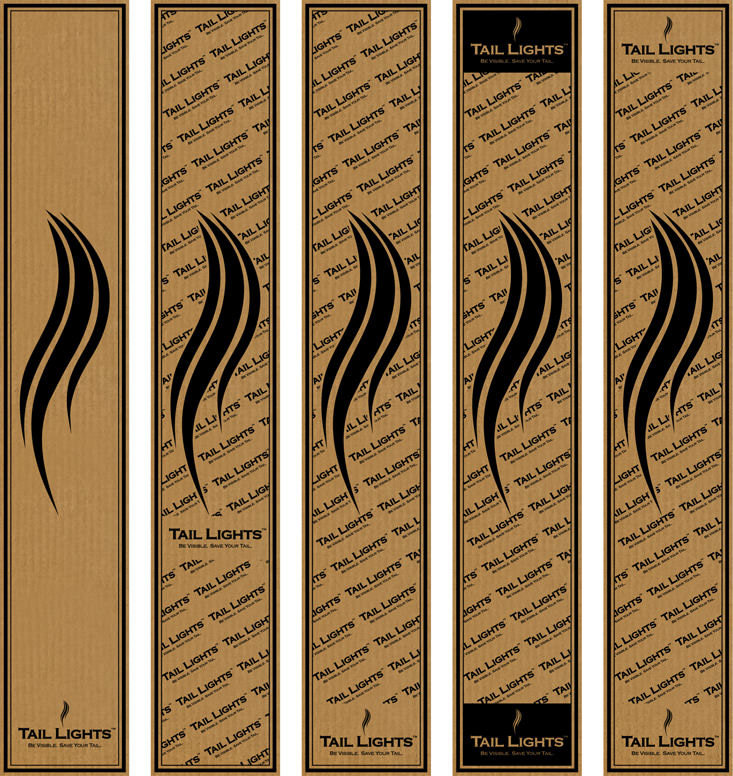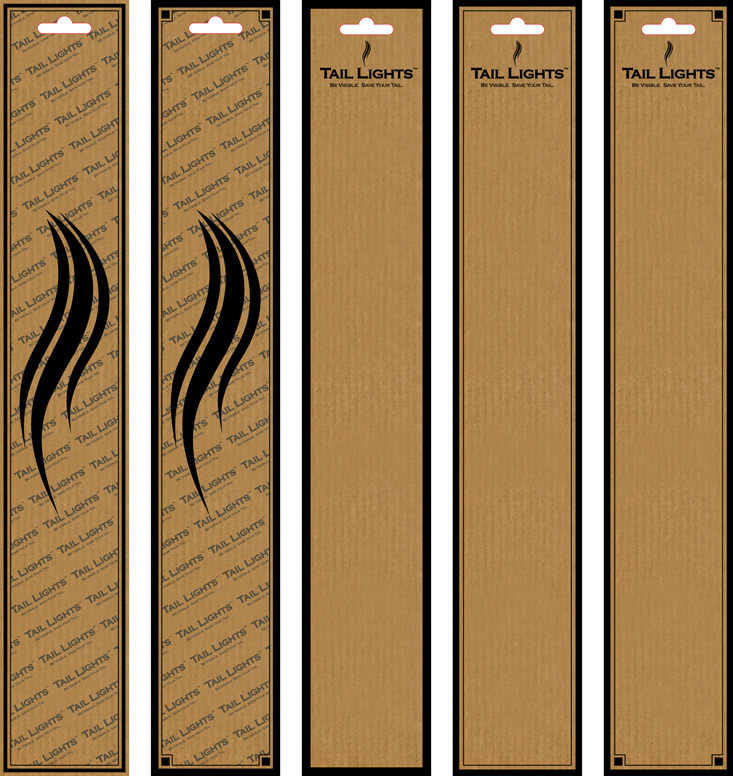 //
T-Shirt Design
//
This design works like the main logo in using the negative space around the swoosh, but here more so with the arc formed by the words, "TAIL LIGHTS", creating the illusion of the horse's backside and horsetail.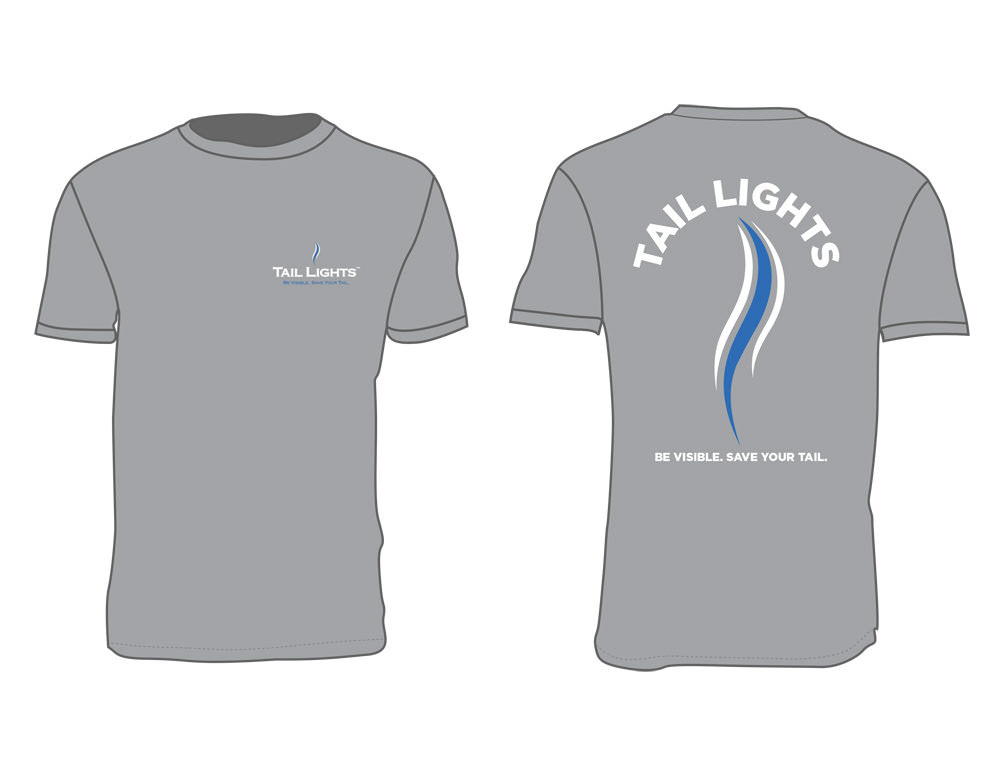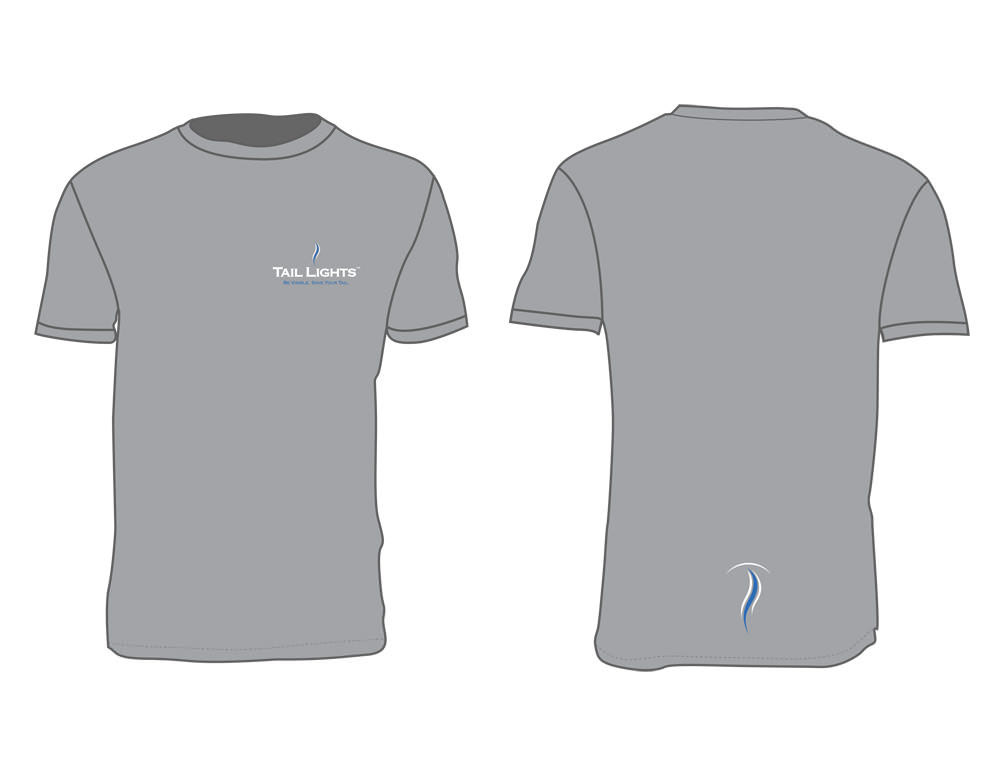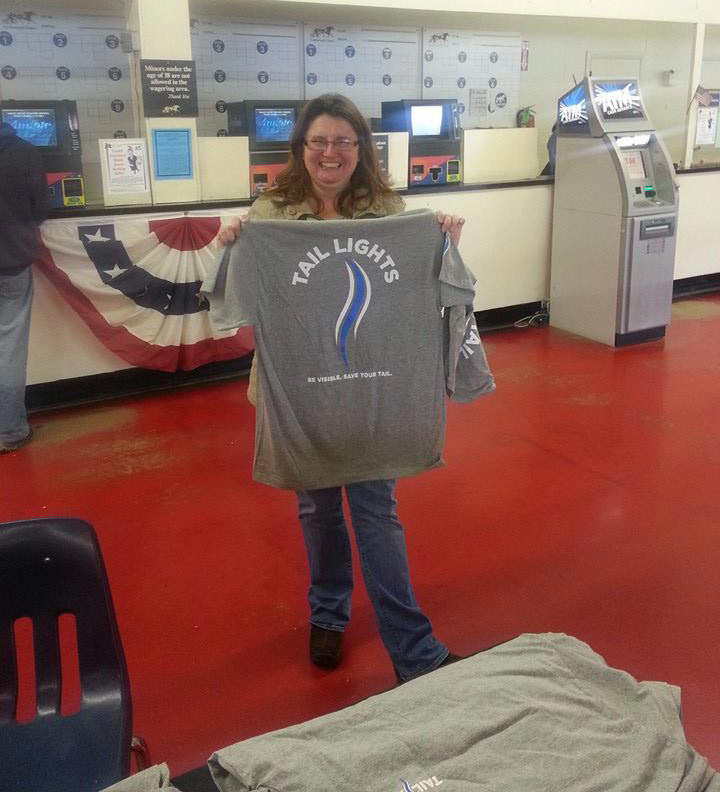 //
Product Development
//
Working directly with the client, I was shown prototypes and met with the engineer and other product designers to get the initial diagrams, measurements, and other information on the internal components and physical design of the product. My job was to create visuals as accurate as possible, at that time, with captions and everything laid out, so that way they can be supplied back to the engineer, product designers, and manufacturers to assist with production.
*
 Some illustrations for the internal components can't be shown because of the proprietary design 
*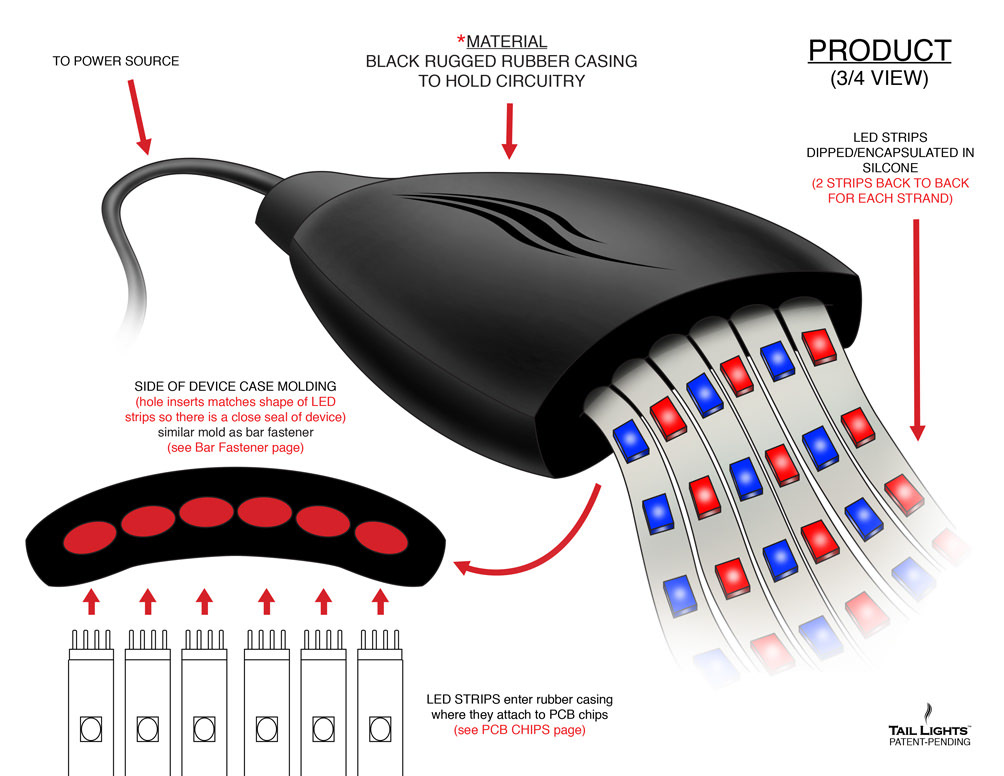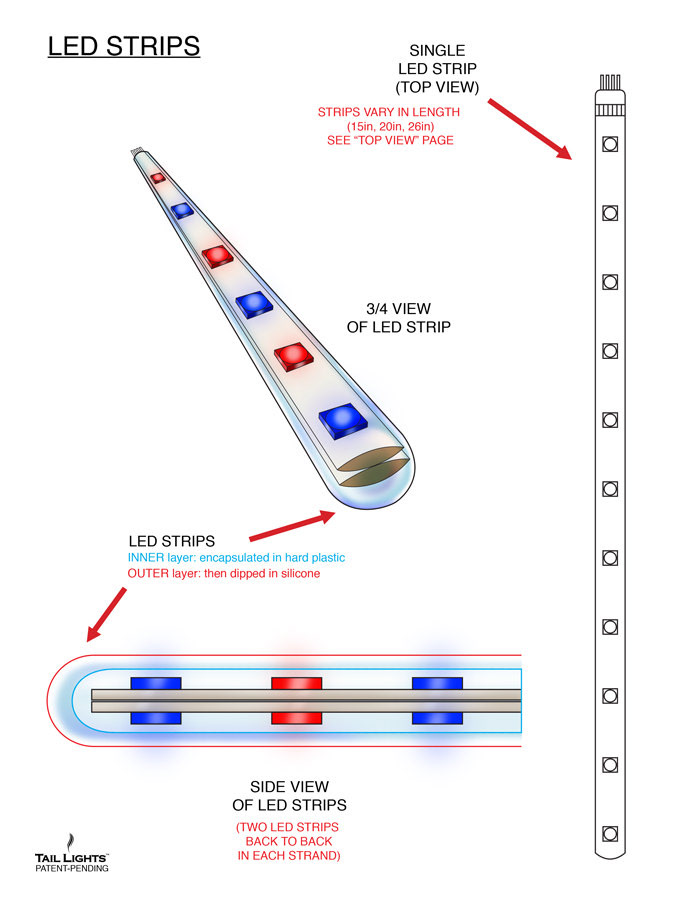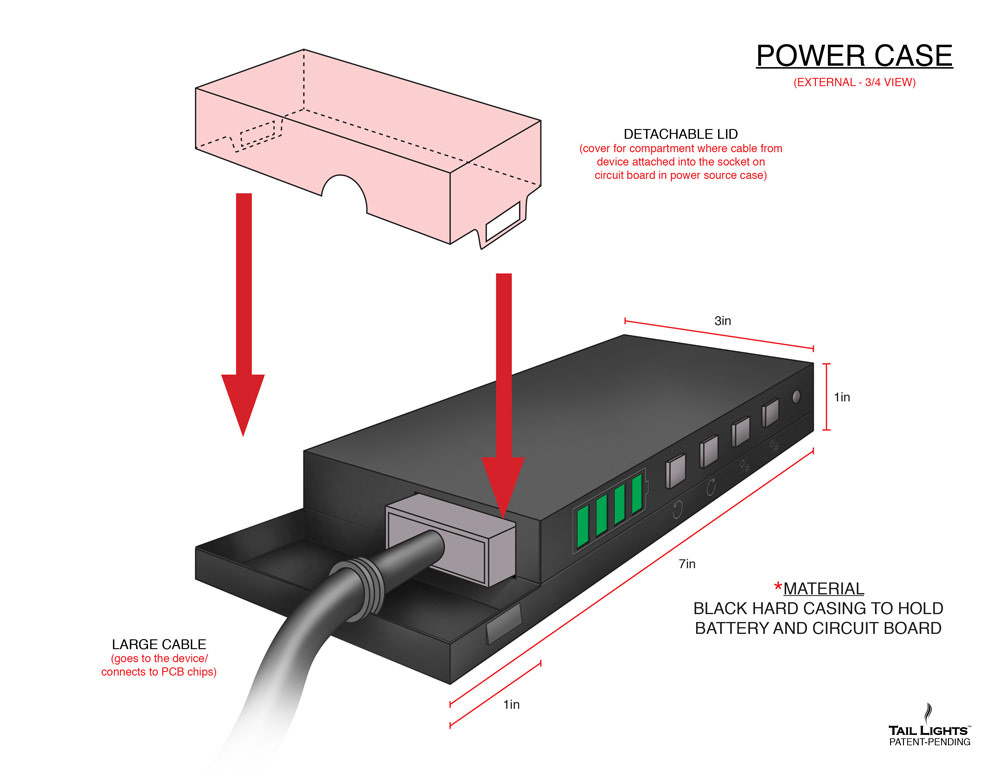 *
 Rough Sketching & Notes 
*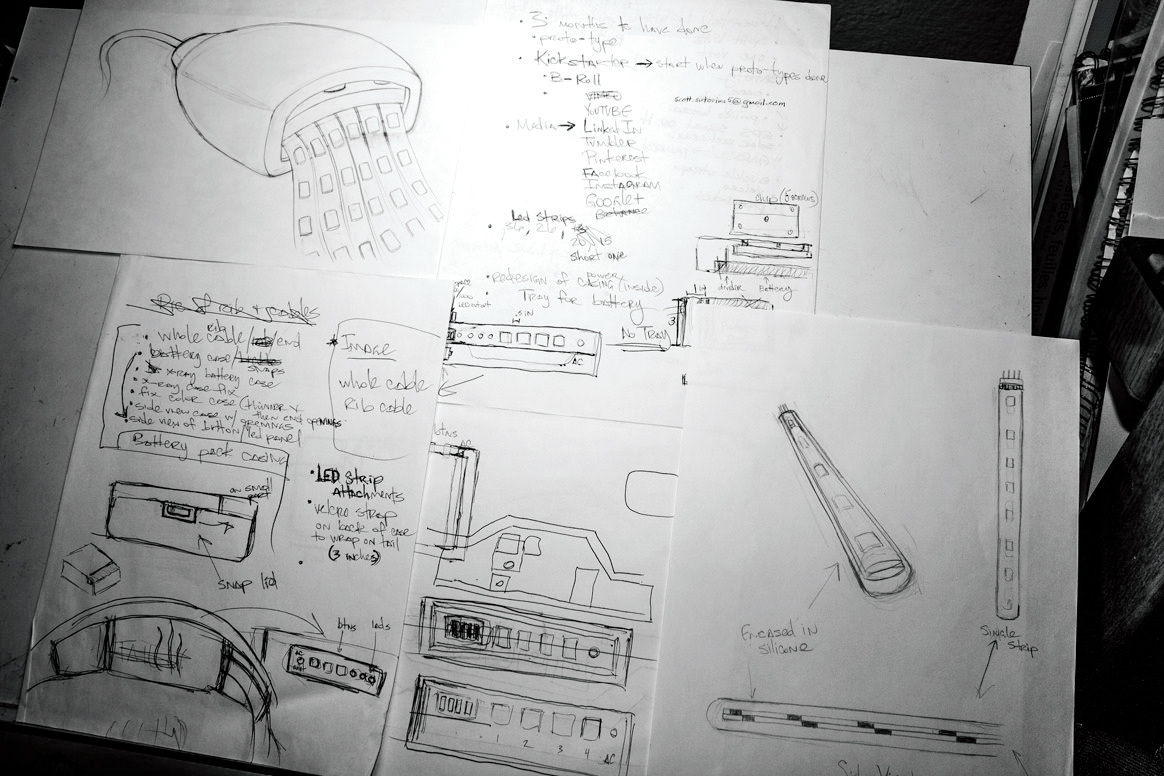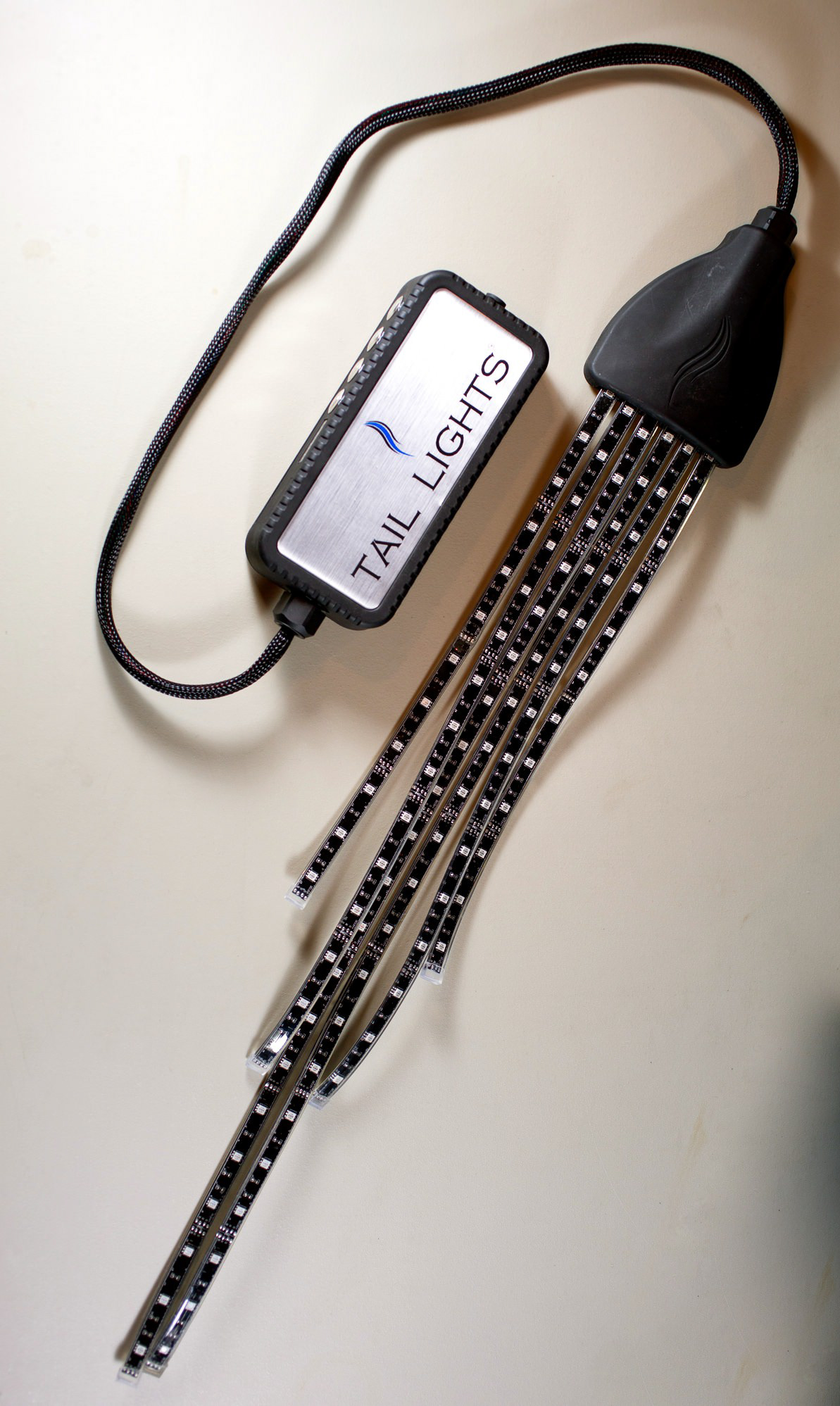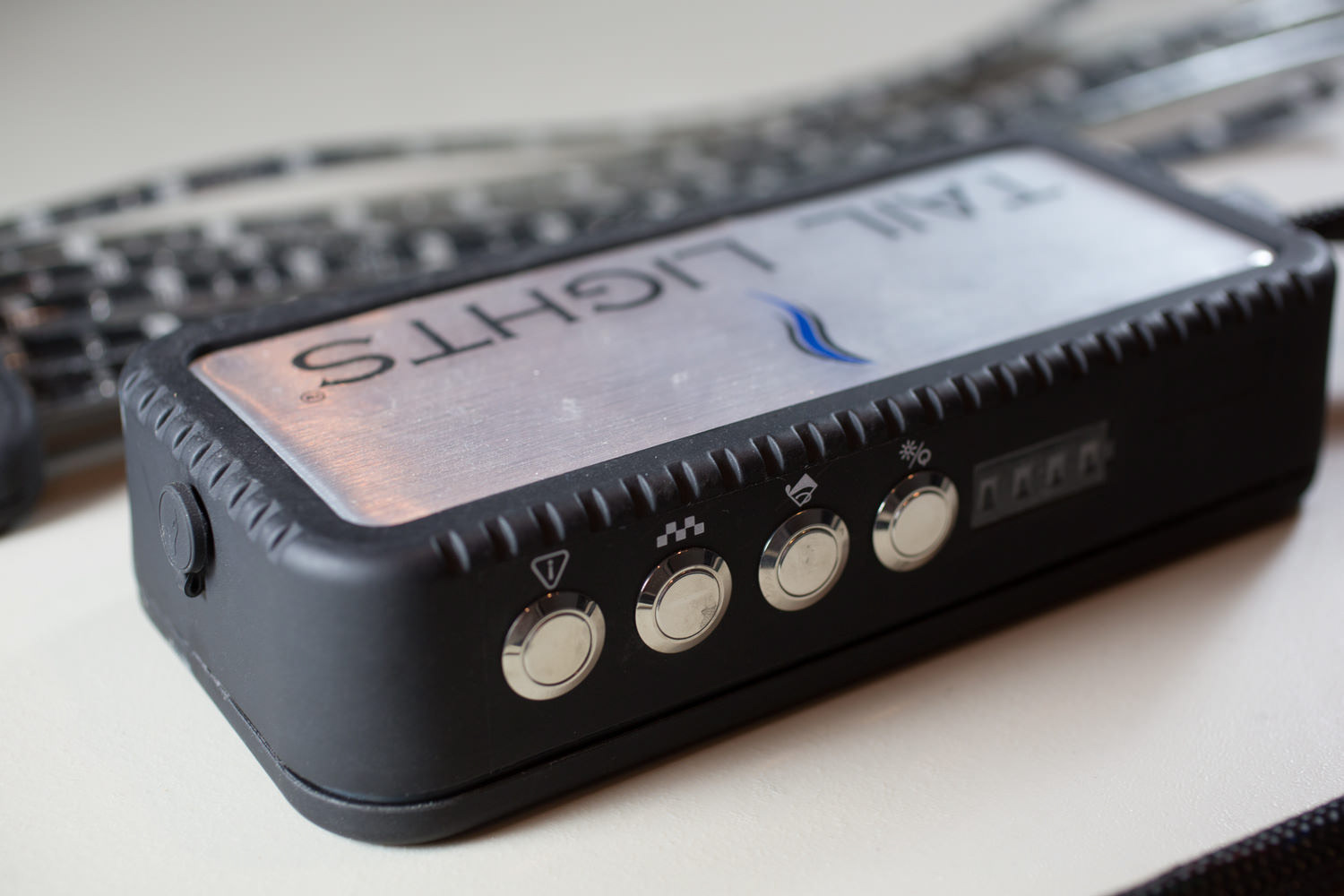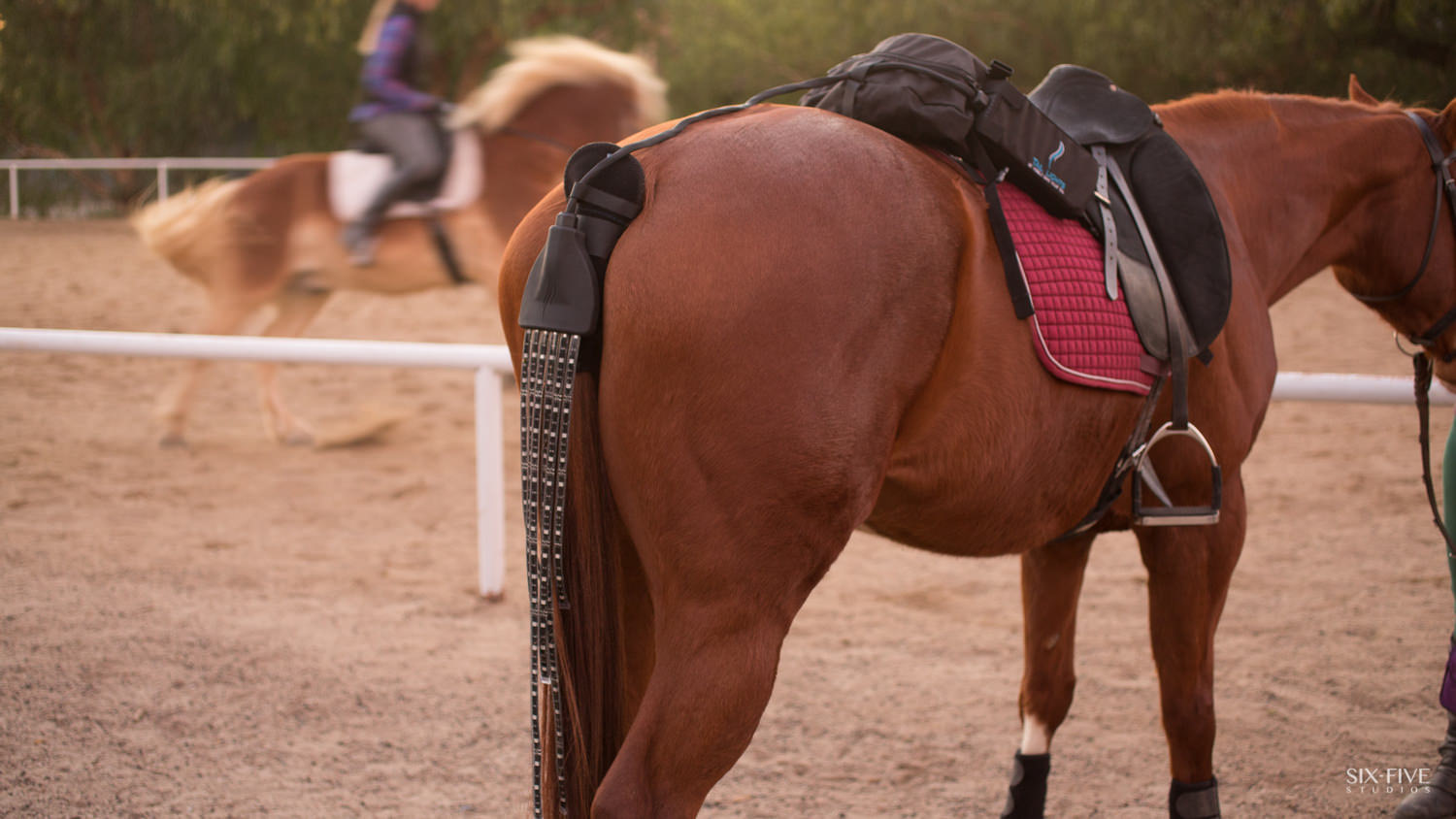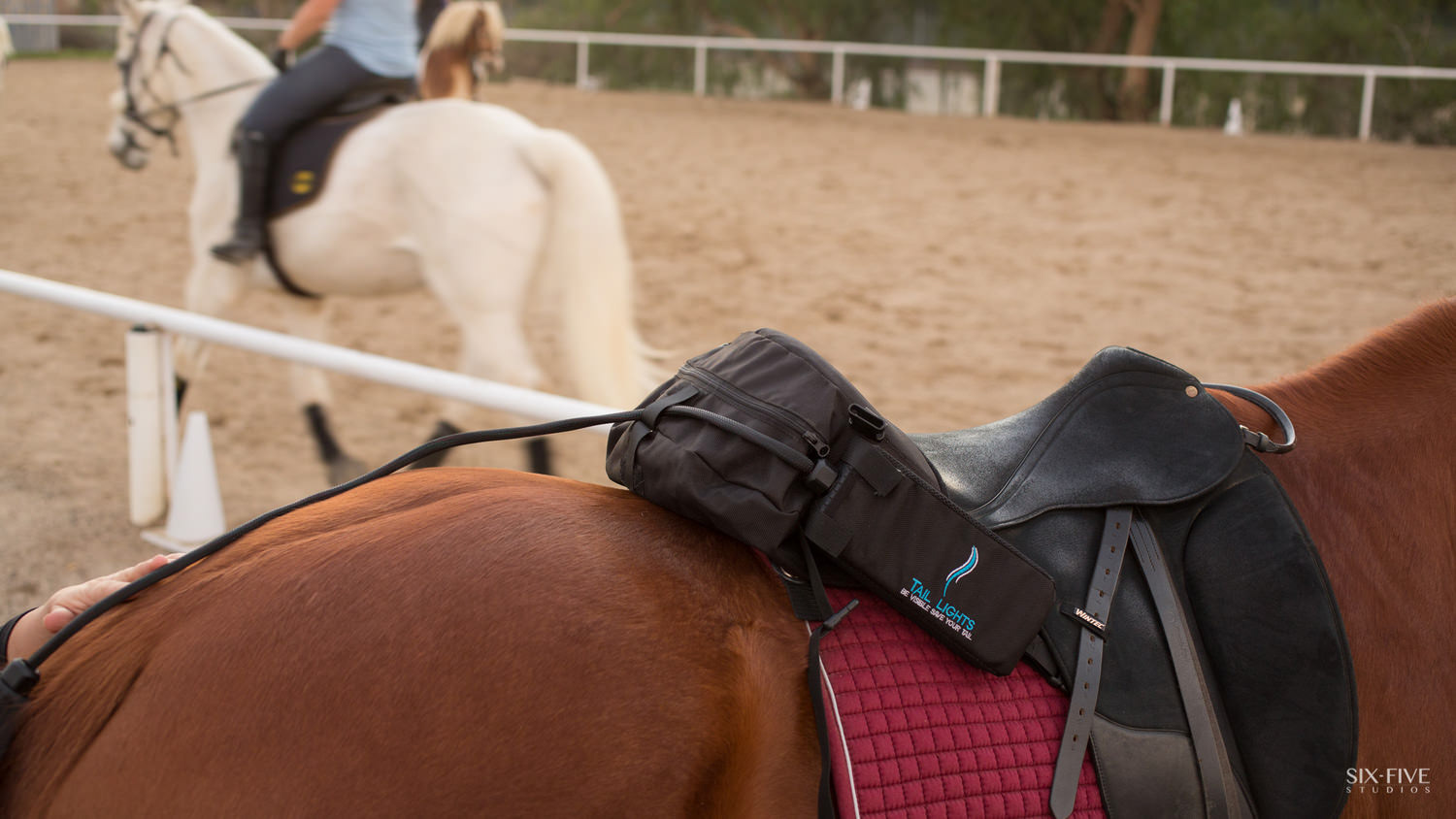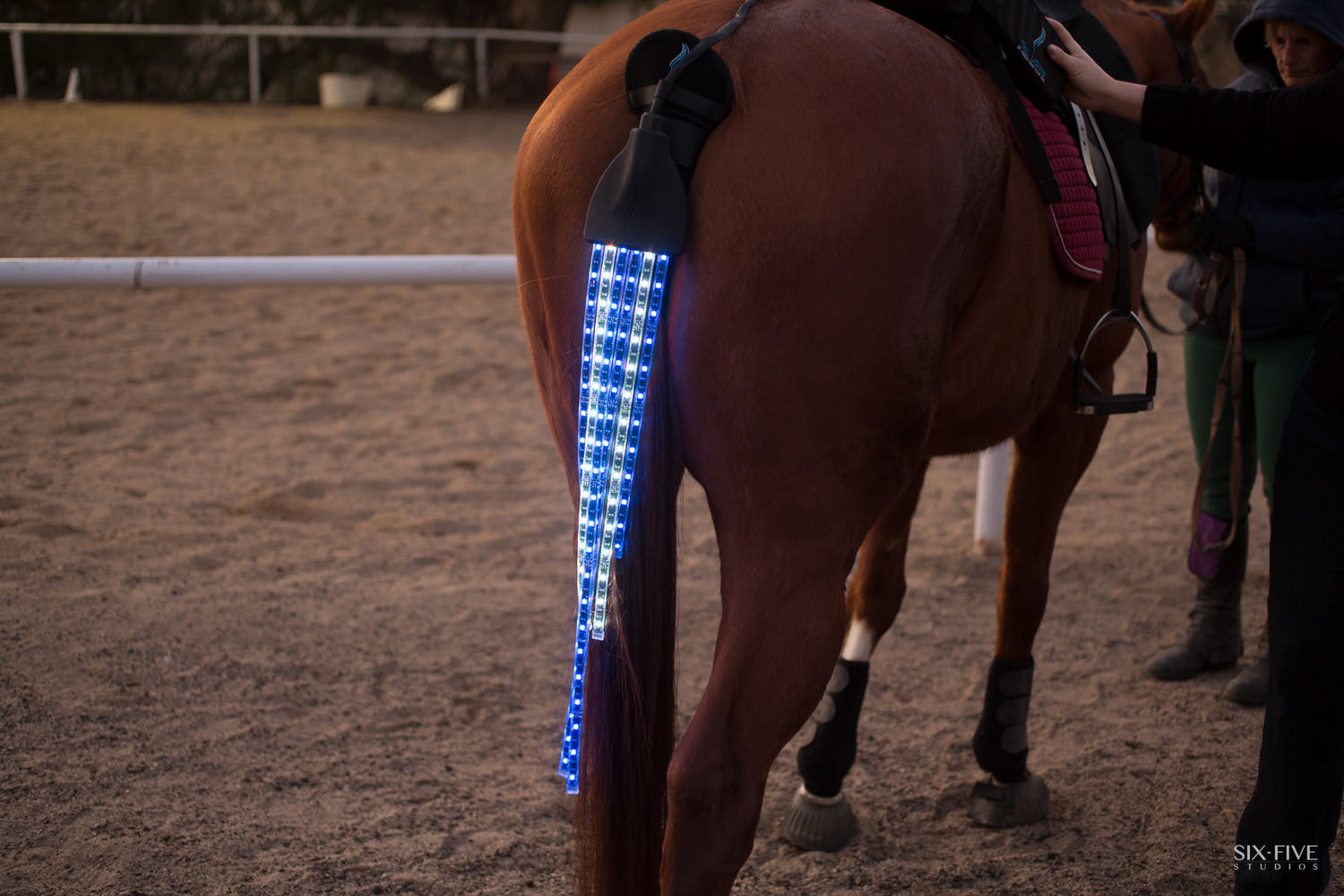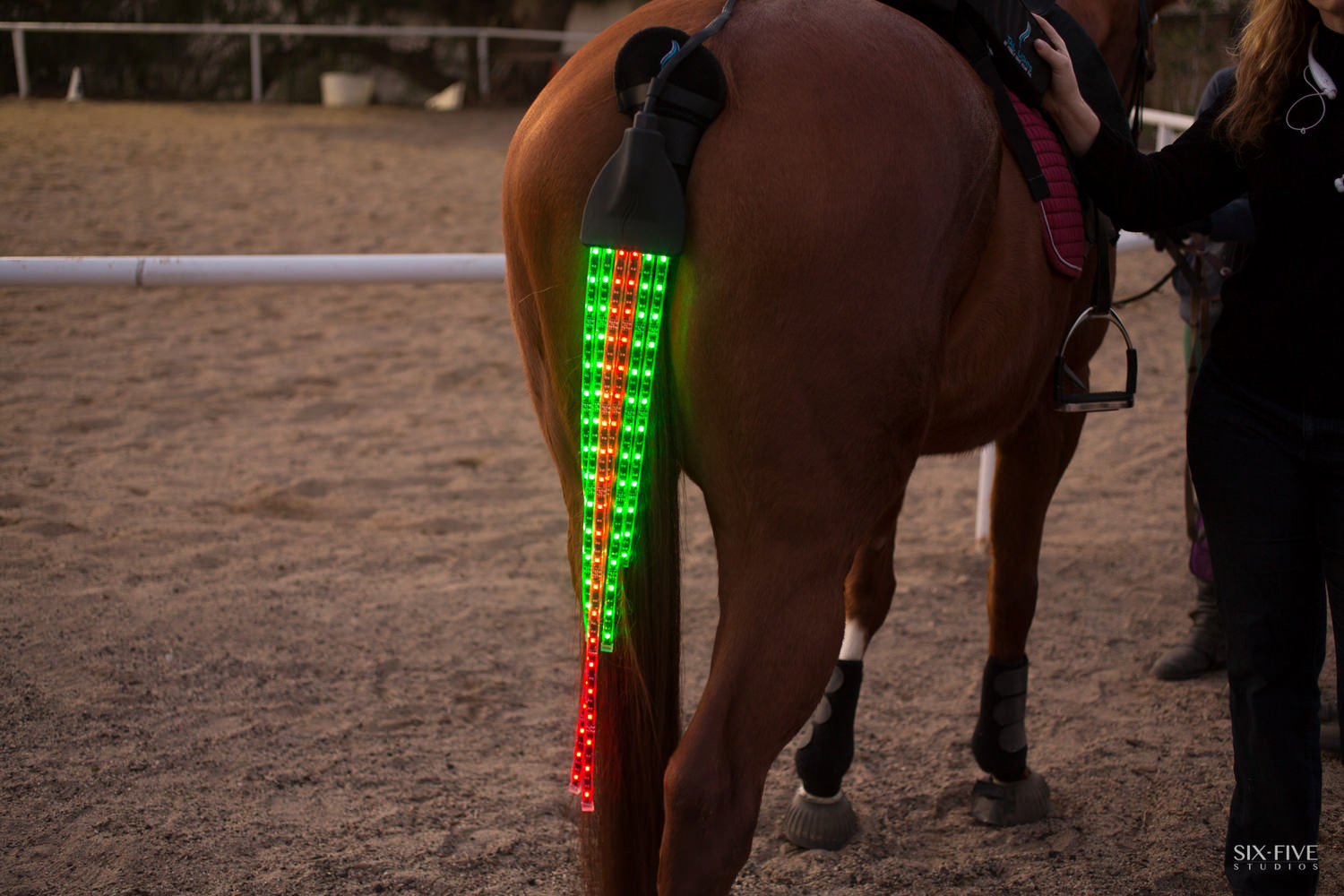 //
Initial Direction/Campaign Ideas 
//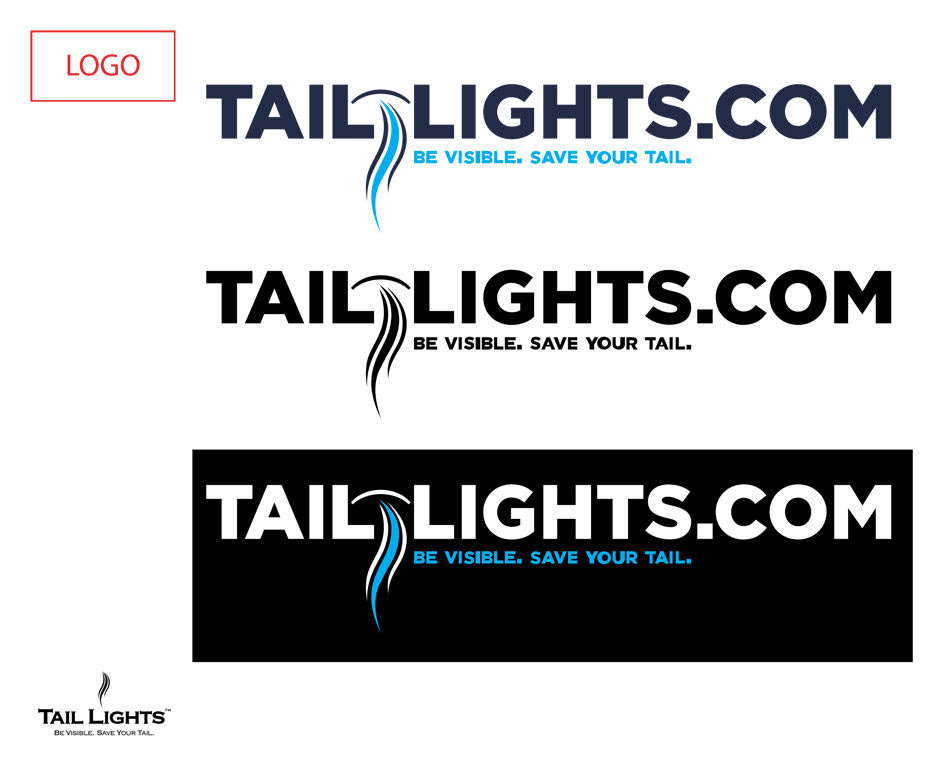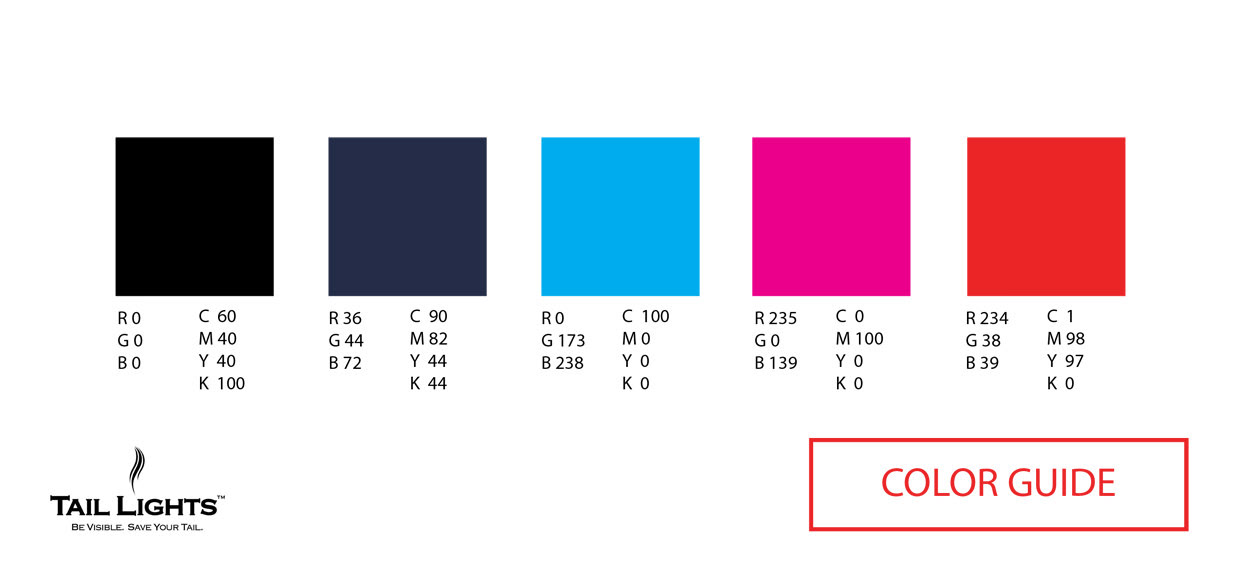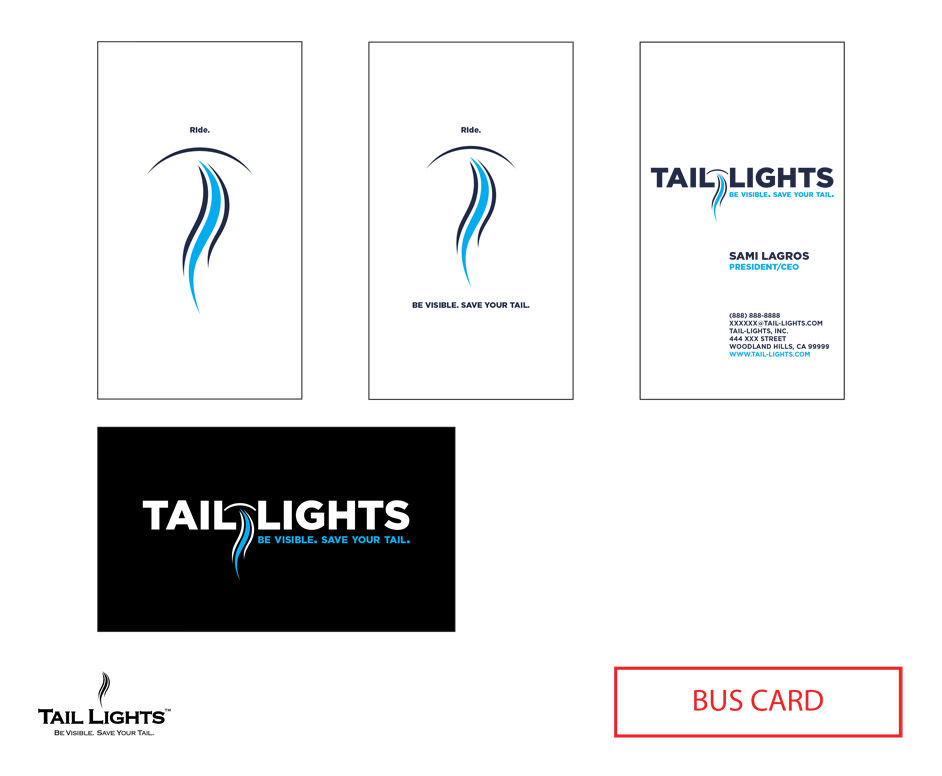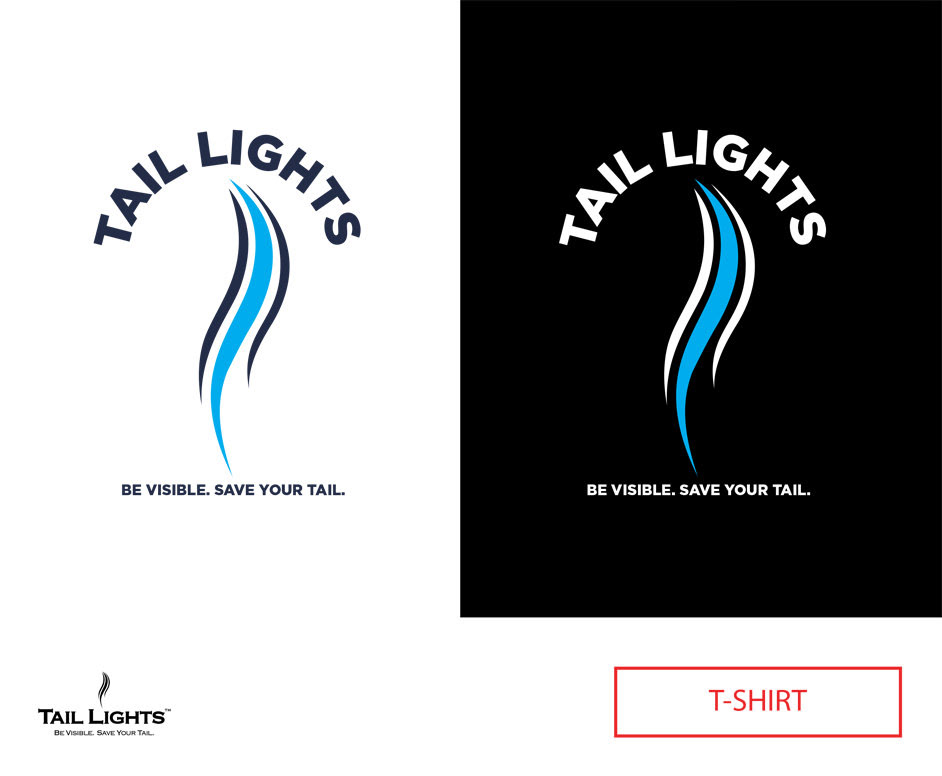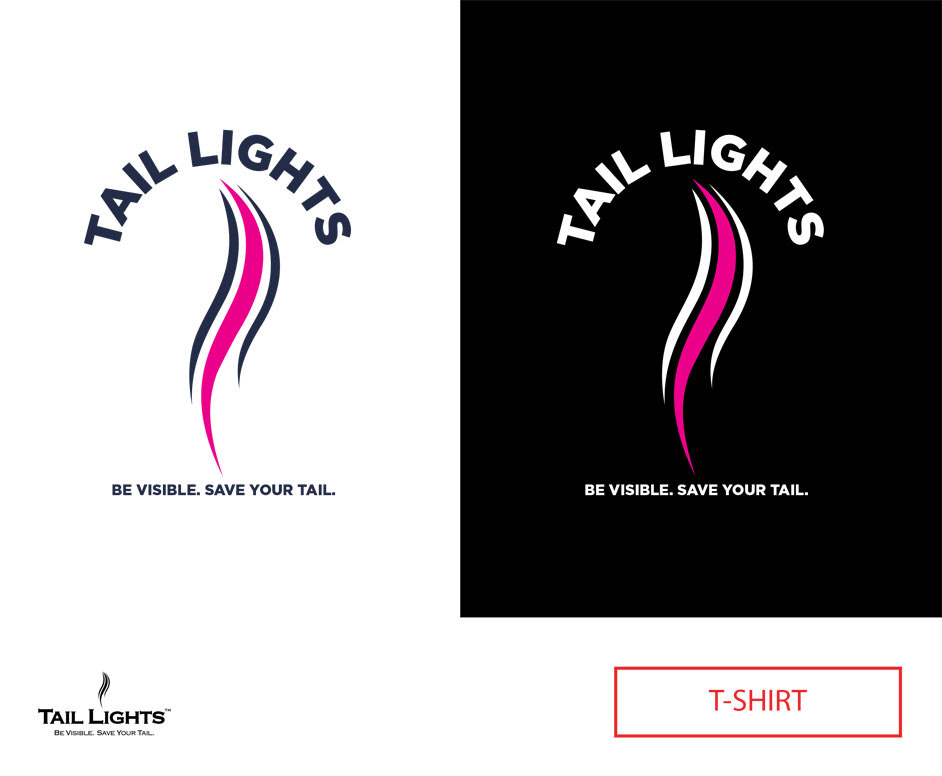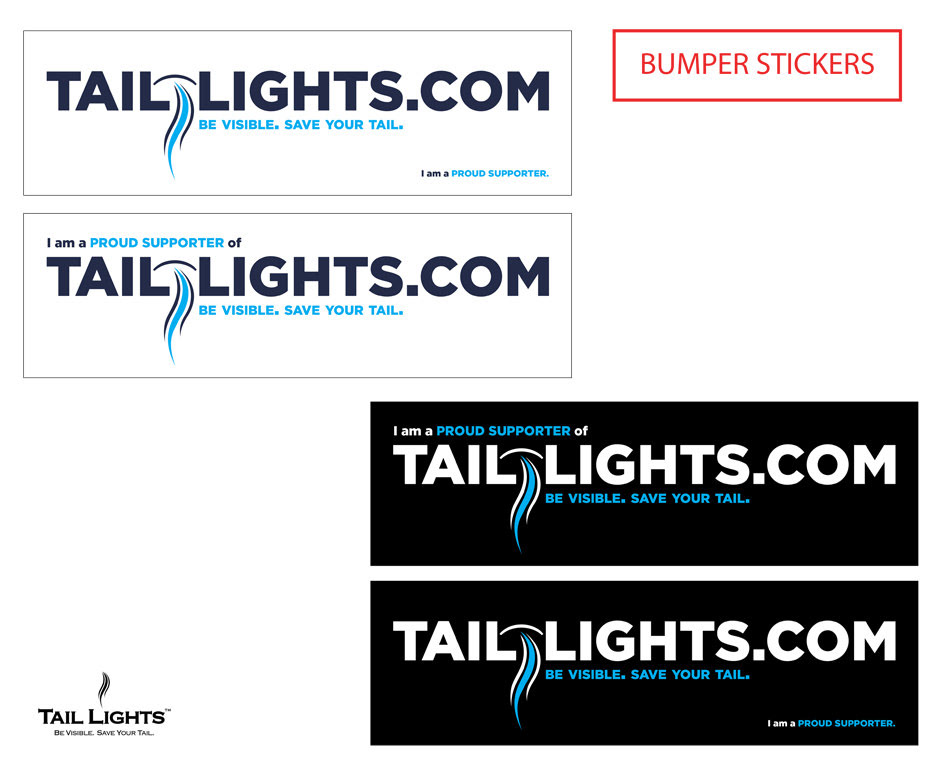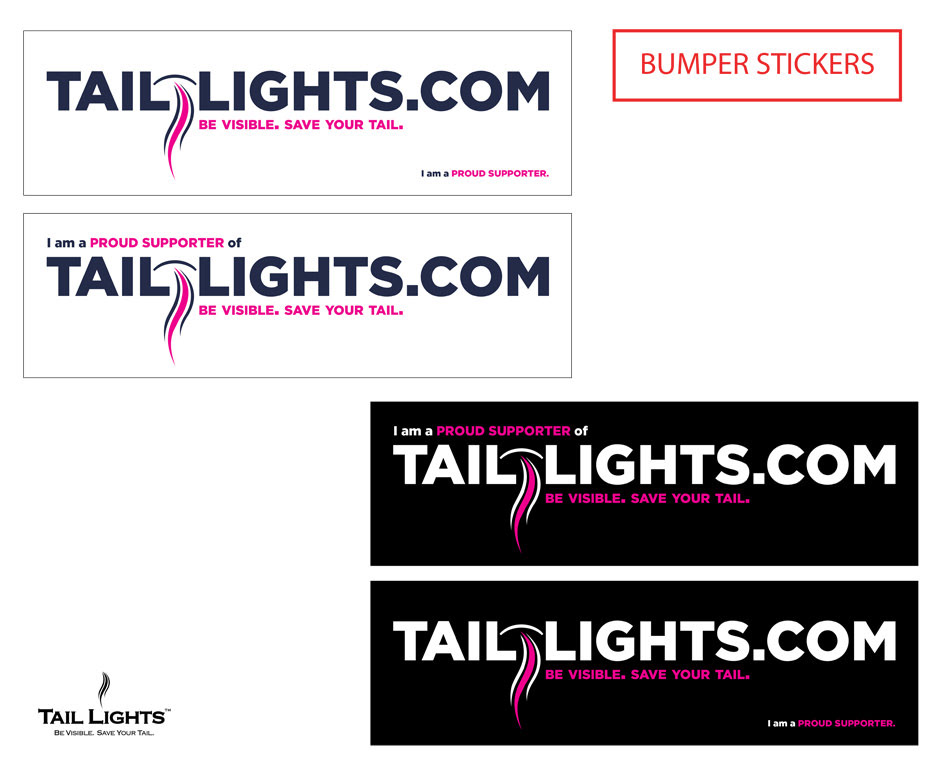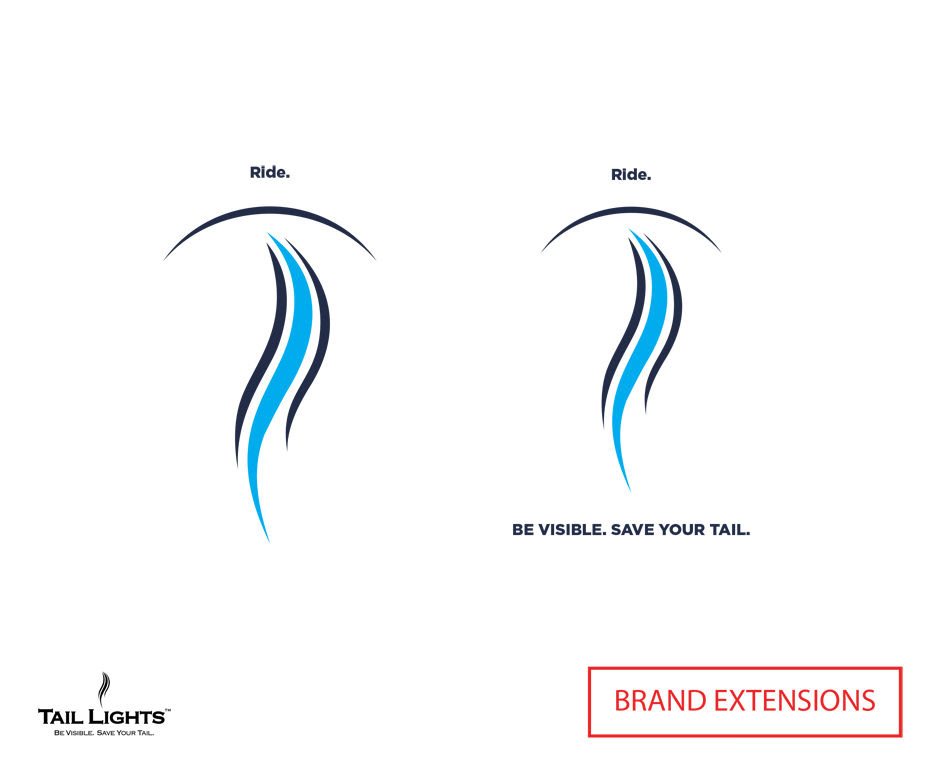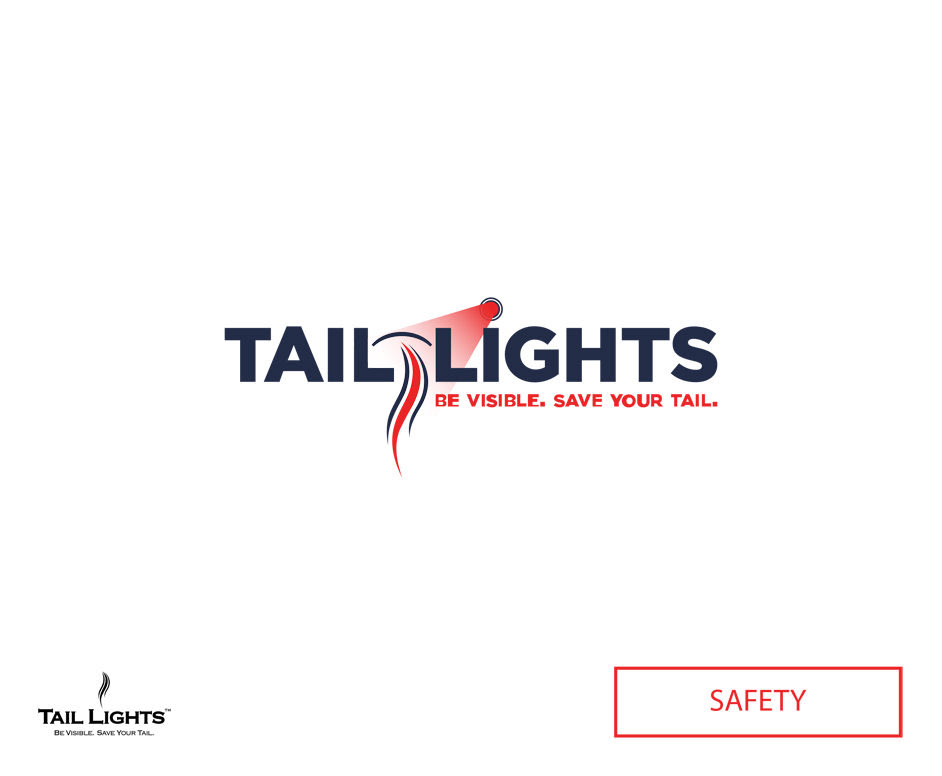 //
Tail Lights™ in Action
//