"
AVAD LLC, an Ingram Micro Company, is North America's premier AV solutions provider - specializing in both residential and commercial integration. Led by a team of experienced professionals in the AV industry, we work closely with custom integrators and the industry's top brands, to deliver cutting-edge integrated solutions for video, audio, lighting control, content management, networking, digital signage; plus whole-home and business automation.
"
(
AVAD
)
Client: AVAD LL

C |
http://www.avad.com
Marketing Coordinator: Cintia Gallo |
https://www.linkedin.com
*
AVAD logos was provided by the client
*
Below are various marketing pieces created for AVAD from email newsletter designs, holiday artwork, one sheets/flyers, door notices, digital signage, a tradeshow banner, and web banners. Most are designed to match either the AVAD brand or the brand associated with the particular marketing piece or pieces.

//
Email Blast: Rebranding of AVAD's weekly newsletter to match their new branding
//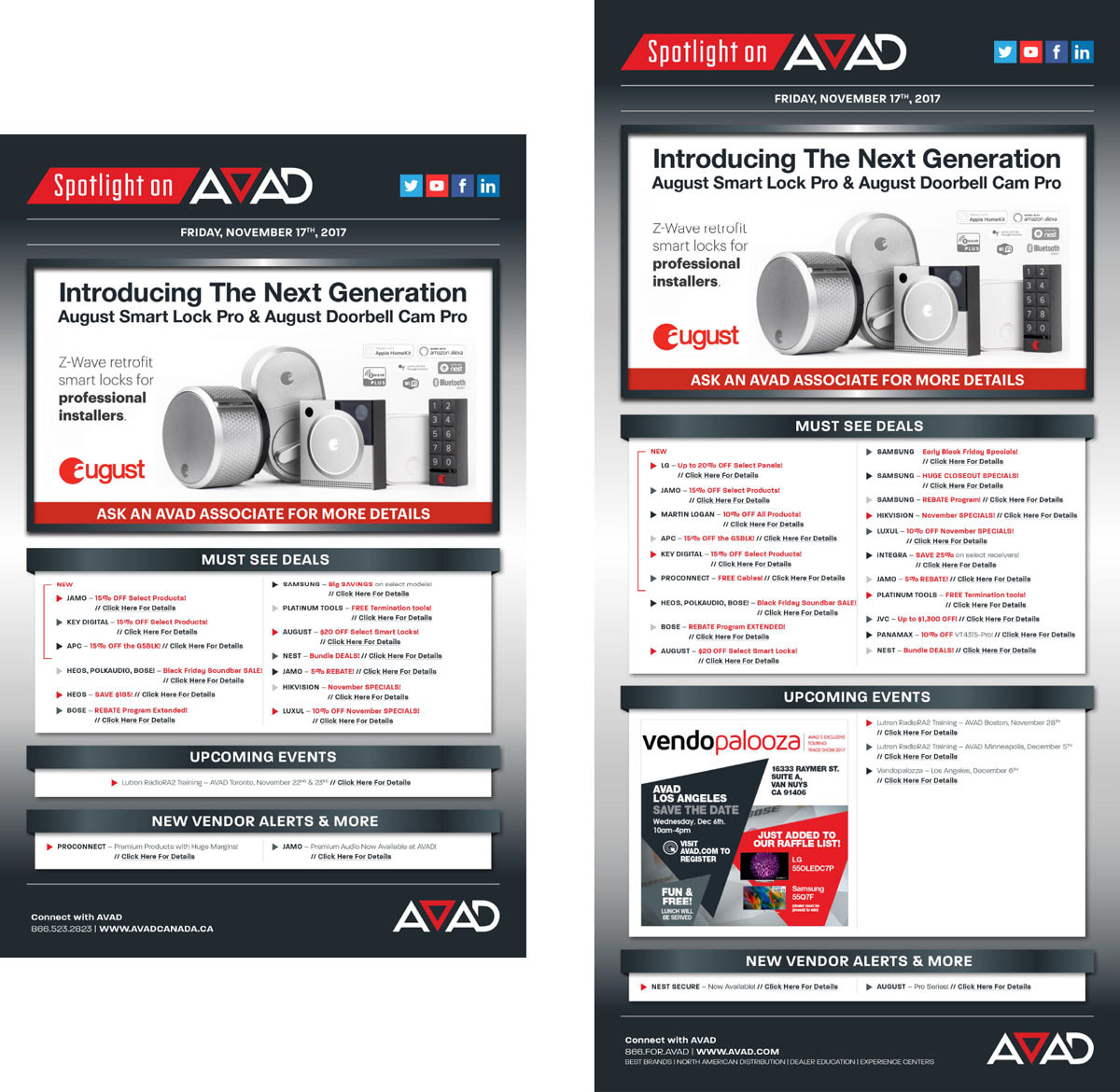 //
All artwork from this point branded to AVAD's old brand identity or to brand associated to marketing pieces
//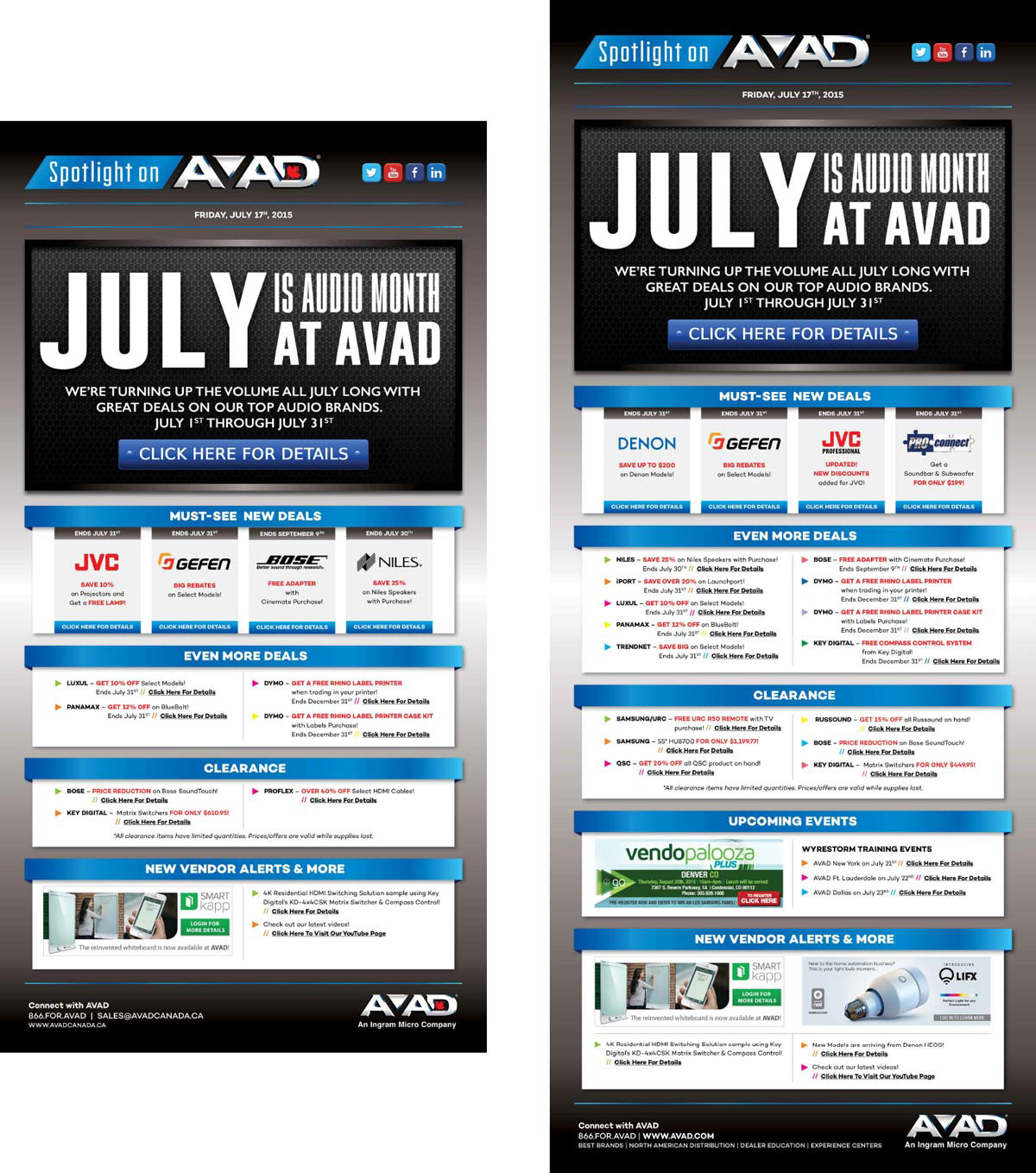 //
Email Blast: Redesign of AVAD's weekly newsletter
//

Above: Canada and US Versions
Below: Before and After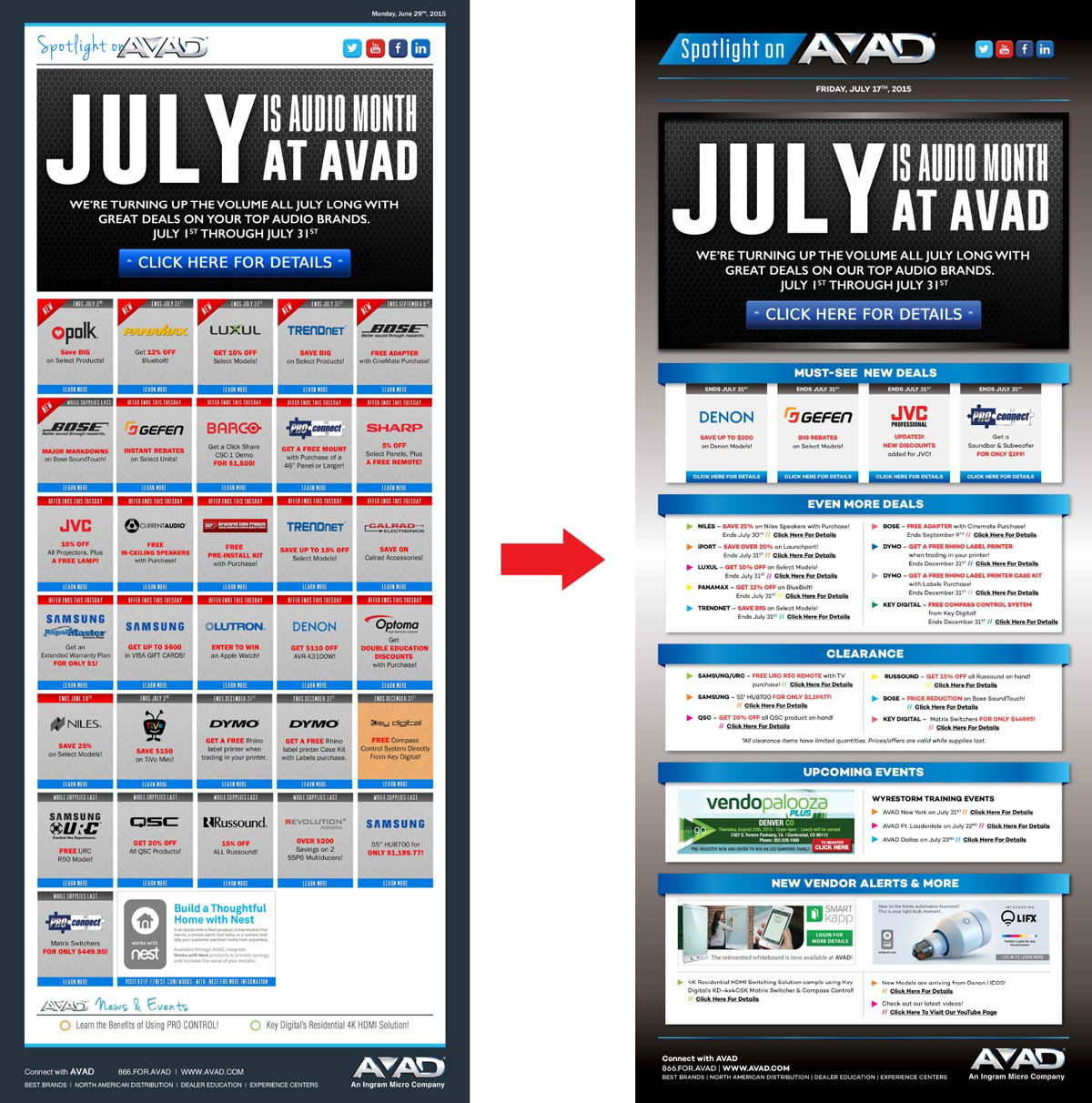 //
For the Holidays
//

Email Blasts and Door Flyers (U.S. and Canada versions)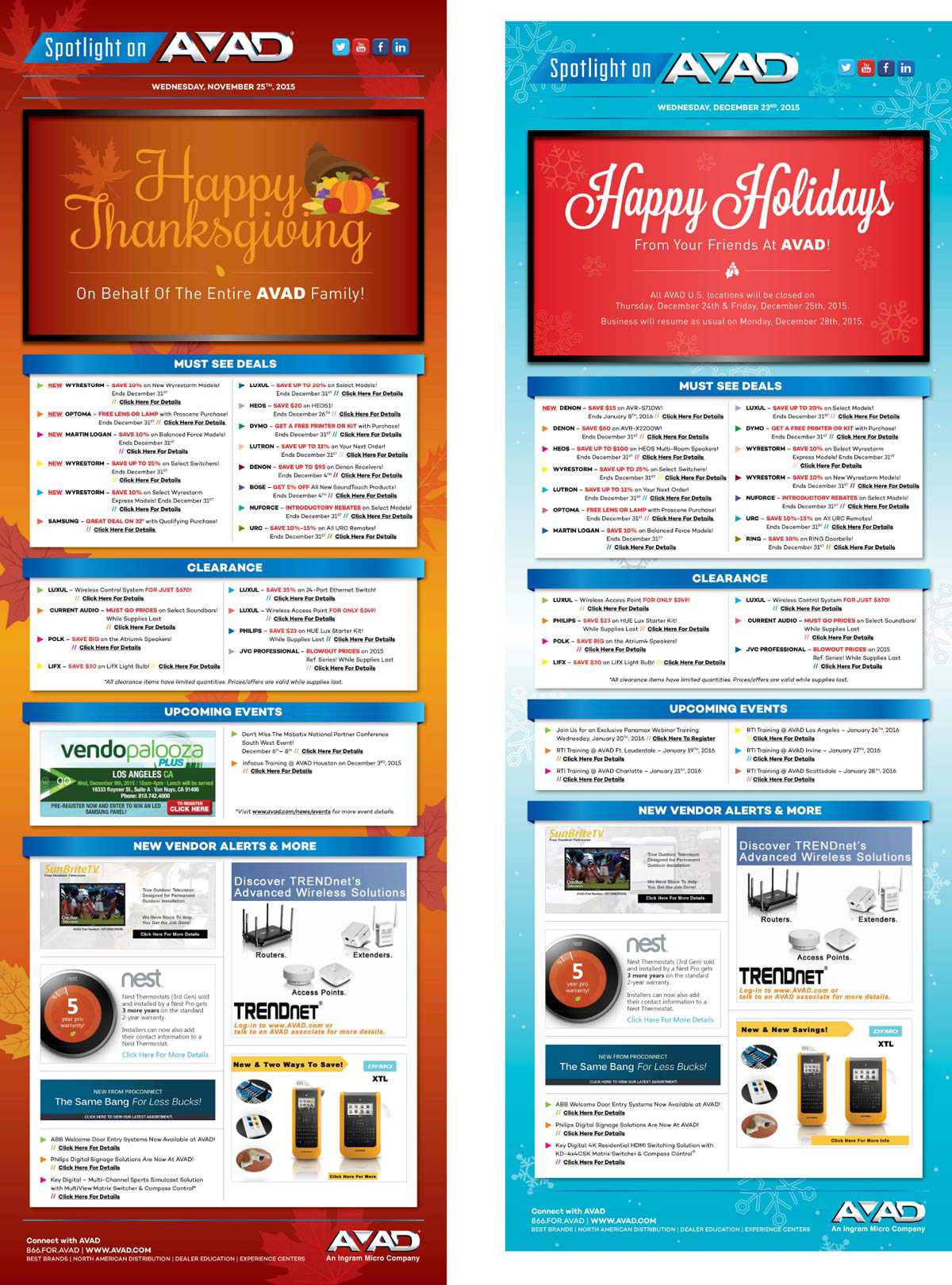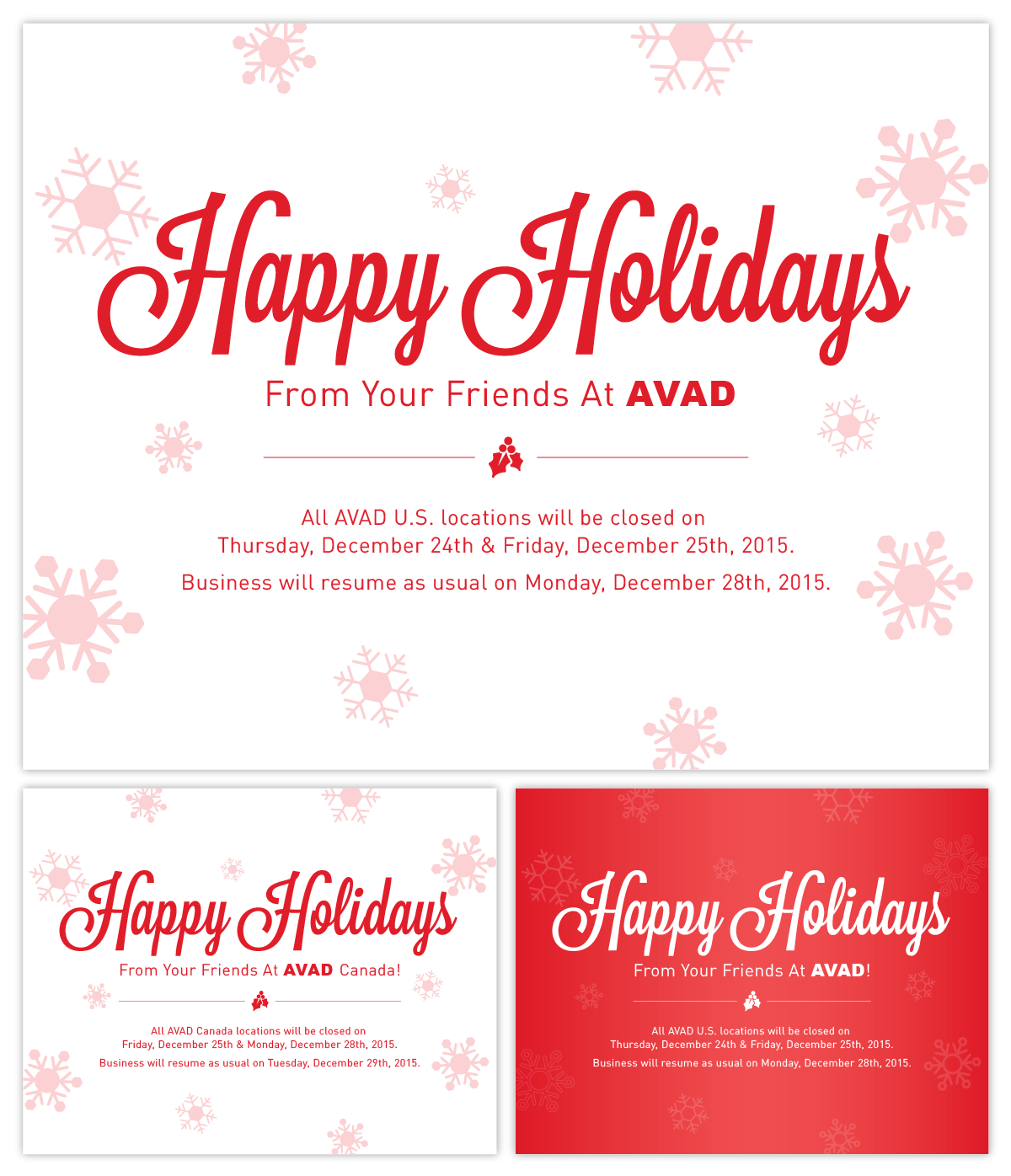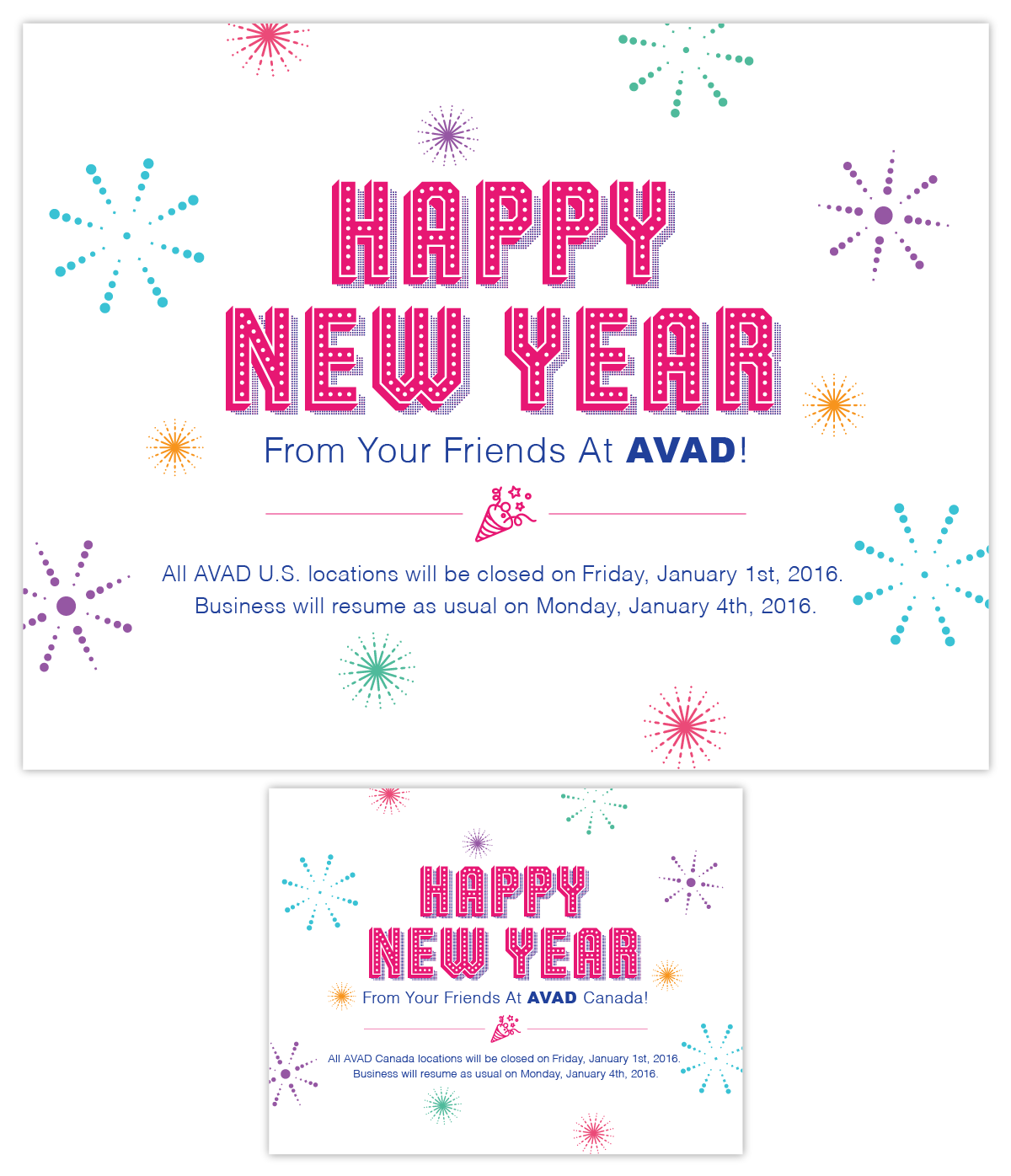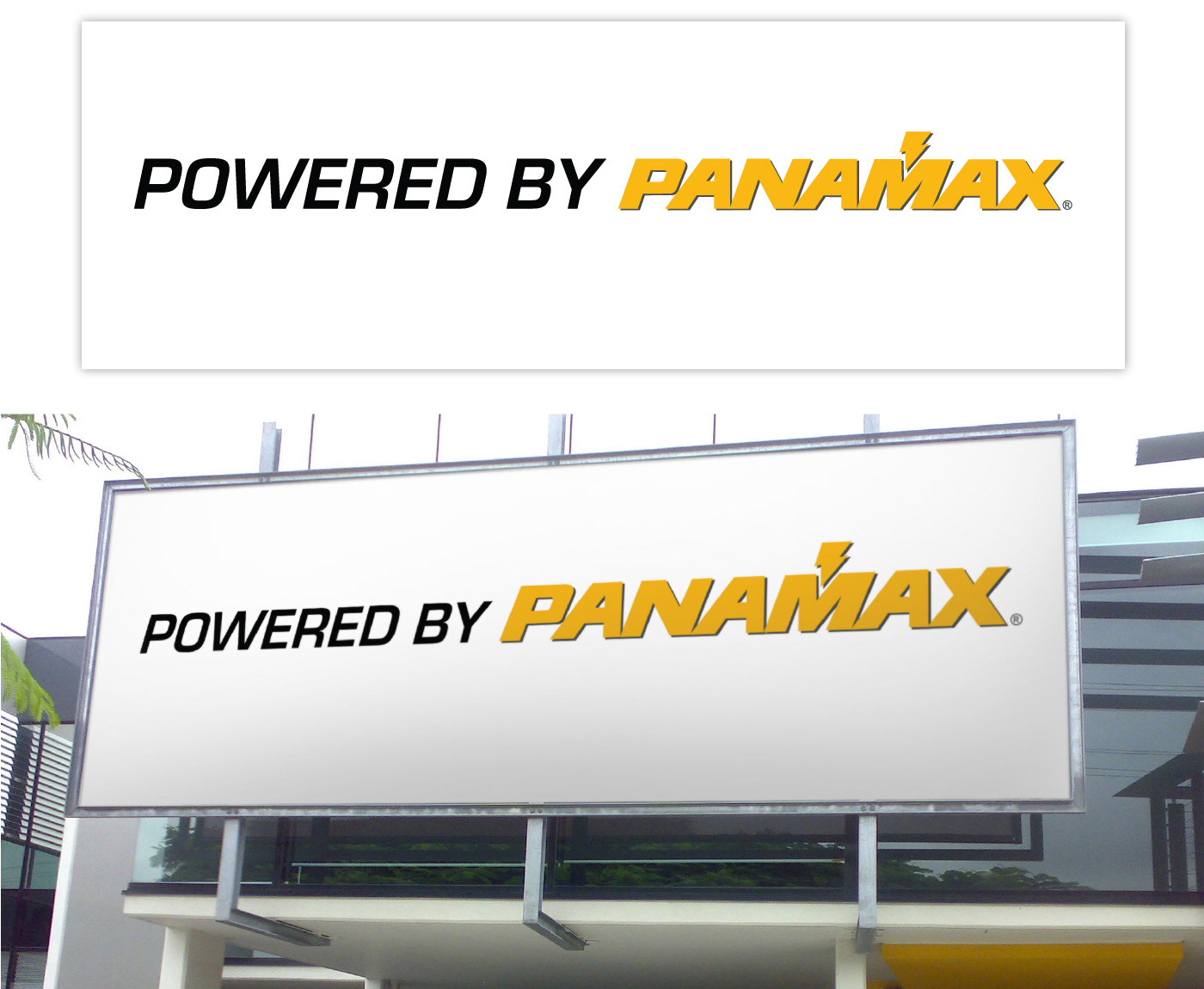 //
Digital Signage/One Sheets/Web Banners 
//